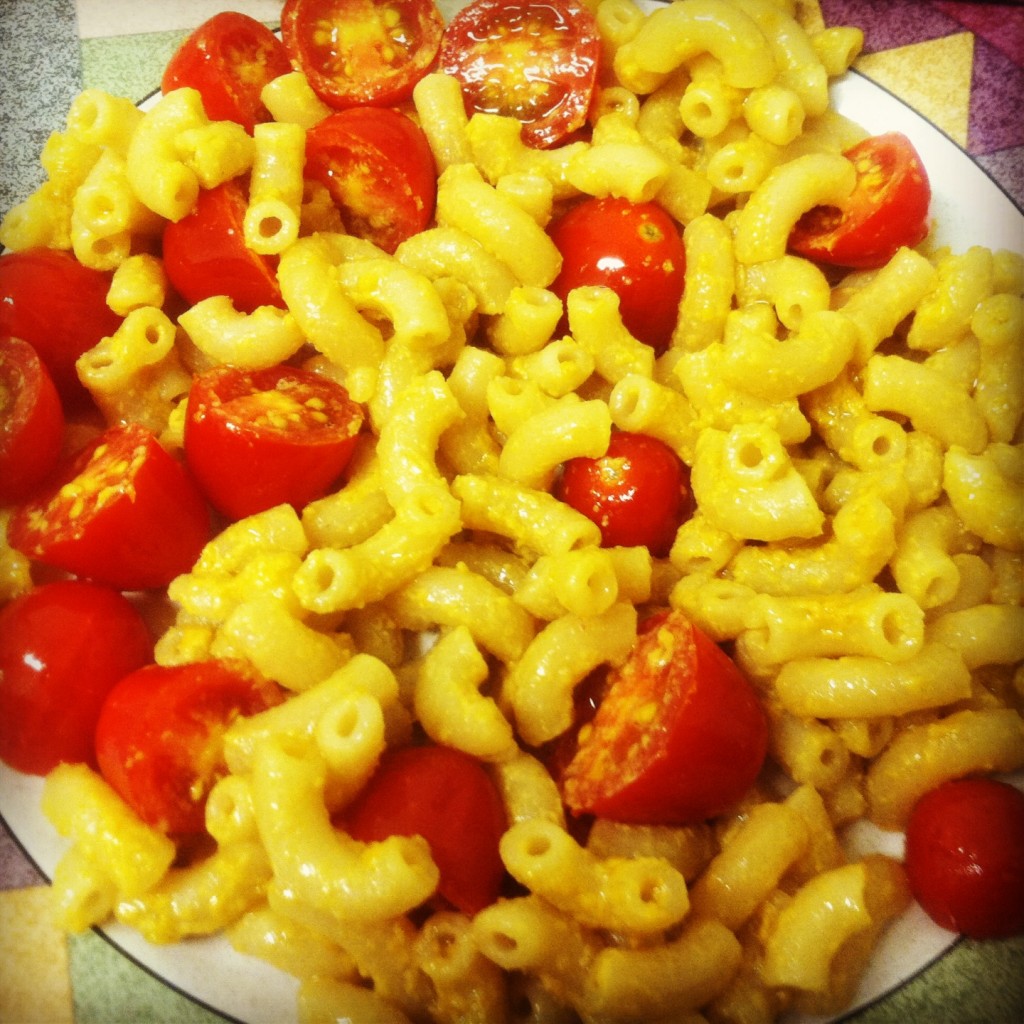 Tonight was definitely a pasta kind of night.
Pasta has always been one of my favorite foods. Growing up, I was a huge lover of rich and creamy sauces. But after discovering the severity of my lactose intolerance a few years ago, I decided to give up most dairy products, and grew to love simple, lighter sauces even more.
Although I haven't eaten cheese in years, the craving can be difficult to resist, especially when Parmesan is a staple in your Italian family's household. I have never been a big fan of vegan cheese substitutes, until a year ago when I discovered nutritional yeast!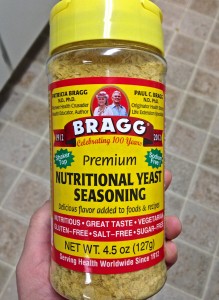 Nutritional yeast is an inactive form of yeast (different from the active form used in breads) that has a nutty, cheesy flavor, and is delicious sprinkled into a variety of sauces, or on top of salads, cooked veggies, popcorn, you name it! Each tablespoon is also packed with nutritional value, as it is fortified with an abundance of B-complex vitamins, and serves as a plant source of complete protein. I have to admit that, despite the nutrient benefits, the thought of using a form of yeast as a cheese replacement seemed a bit weird to me initially. But when I finally tried it, let's just say it was "love at first bite."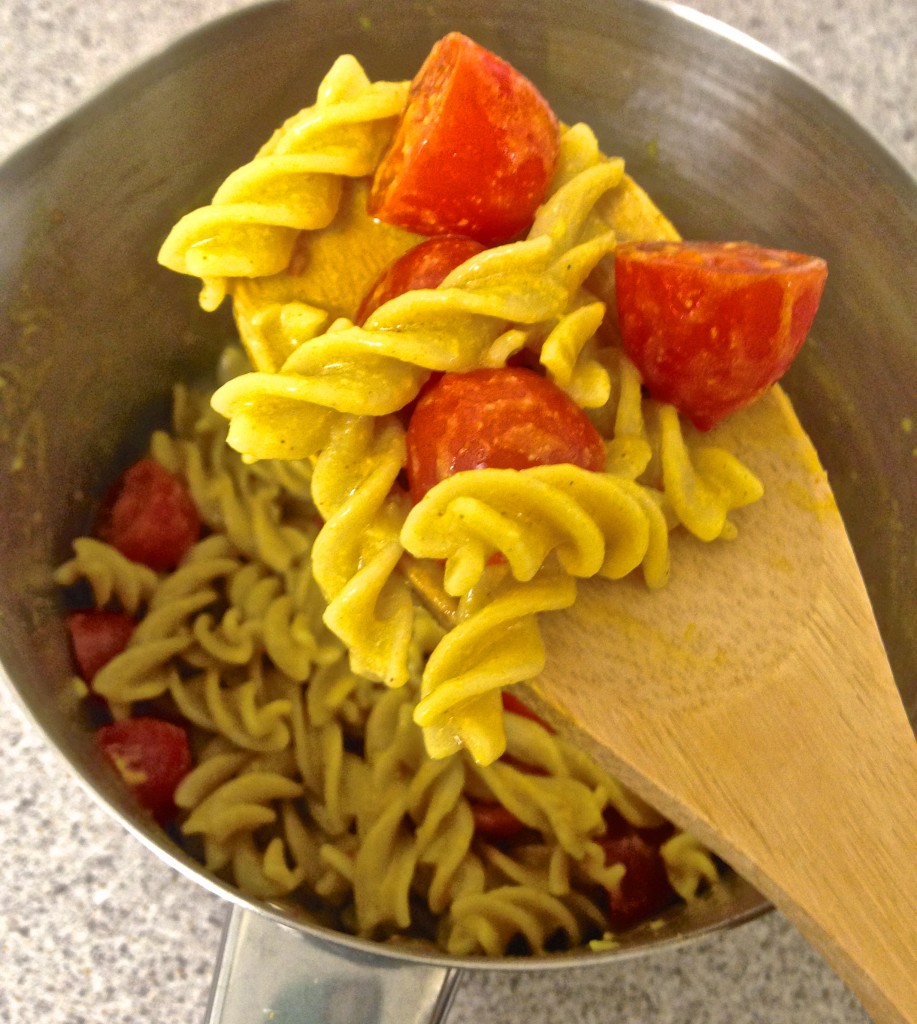 I love getting creative with creamy vegan pasta sauces, and have been experimenting a lot lately, using avocado, butternut squash, cauliflower, and even chickpeas at the base of them. This particular recipe is a bit simpler, my quick and easy (Italian-infused) spin on a healthier (and vegan) version of the beloved "easy mac." My other cream sauce recipe experiments will be posted in the future, so keep an eye out for them!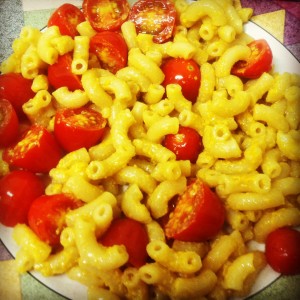 Easy Vegan Macaroni and Cheese
2014-03-06 23:47:05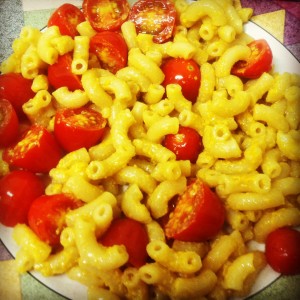 Serves 2-4 (gf, v, nf, sf) (Recipe can be halved for a single serving, or doubled for a crowd!)
Ingredients
8 oz. whole grain macaroni of choice (I used gluten-free brown rice pasta)
3 tbsp extra-virgin olive oil
2 cloves garlic, finely minced
1/3 cup nutritional yeast
1 tsp ground turmeric
1/2 tsp salt
1 pint cherry tomatoes, halved (optional, but highly recommended)
Instructions
Cook pasta in a pot of salted (lightly) boiling water according to the pasta box directions. Reserve 1/2 cup of the pasta water before draining.
Meanwhile, heat the olive oil and garlic in a skillet over low heat. Cook about 3 minutes, until fragrant, watching carefully to prevent garlic from burning. Remove from heat.
Stir together nutritional yeast, turmeric powder, and salt in a small bowl.
Combine hot cooked pasta with oil and garlic sauce, nutritional yeast mix, and enough pasta water to form a smooth and mildly creamy sauce to coat the pasta. Stir in cherry tomatoes (or any other vegetable of choice).
Serve, and enjoy!
Create. Nourish. Love. http://www.createnourishlove.com/