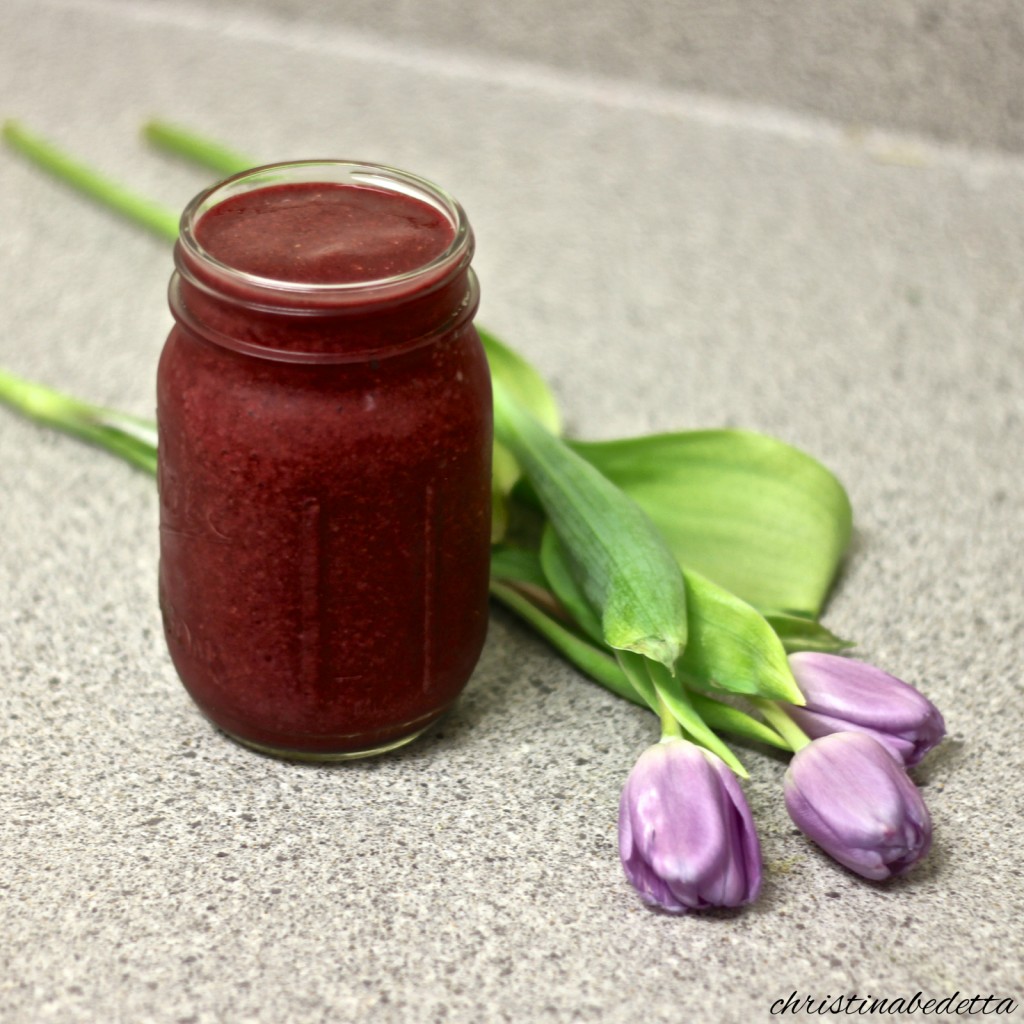 After a long, cold winter, it finally feels like spring! Both sunny and rainy days are frequent, some of my favorite fruits and veggies are in season, and a light jacket is all I need to comfortably spend time outside. What gets me the most are the gorgeous flowers that are in bloom all around me. From large trees covered in tiny white buds, to vibrant tulips blooming from the ground, their natural and simple beauty never fails to amaze me.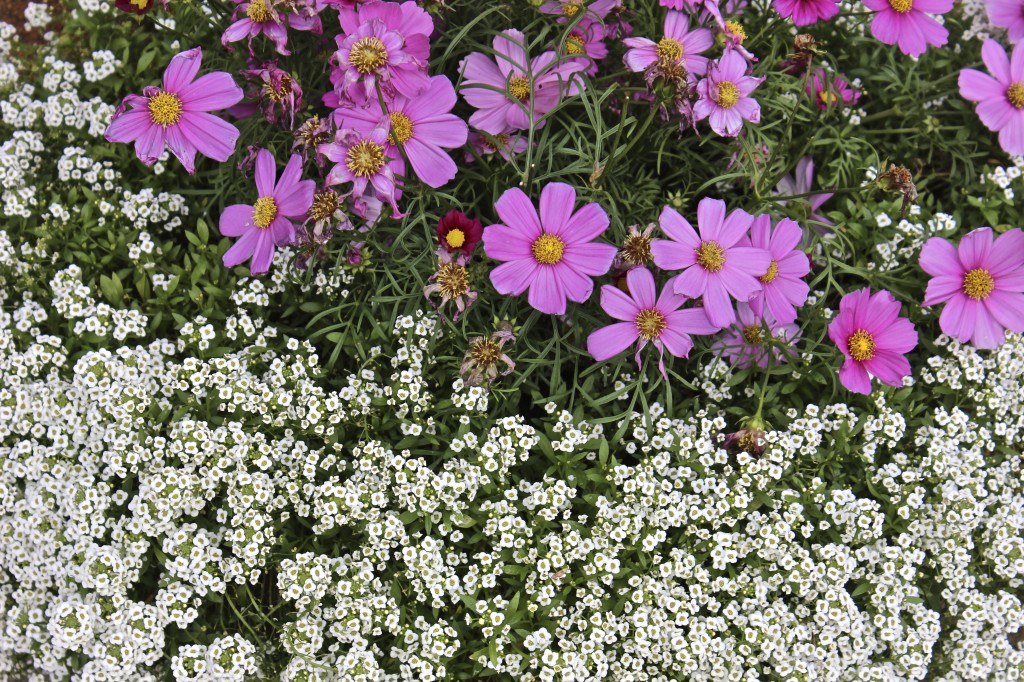 As nature cleanses itself with rain that nourishes countless blooming plants, it is the perfect time to cleanse ourselves with smoothies that bring us nourishment and bliss.
Berries, the superfood stars of my current-favorite concoctions, are some of the most antioxidant-rich foods out there. With that said, they have the ability to help our bodies fight oxidative stress caused by free radicals, improve our overall health, and even prevent several forms of illness and disease. Inflammation-fighting anthocyanins, quercetin, and vitamin C are among these beneficial antioxidants, providing our bodies with the tools they need to reduce inflammation and manage its related diseases, such as arthritis, and enhance everything from the capacity of our memories to the vibrancy of our skin and hair!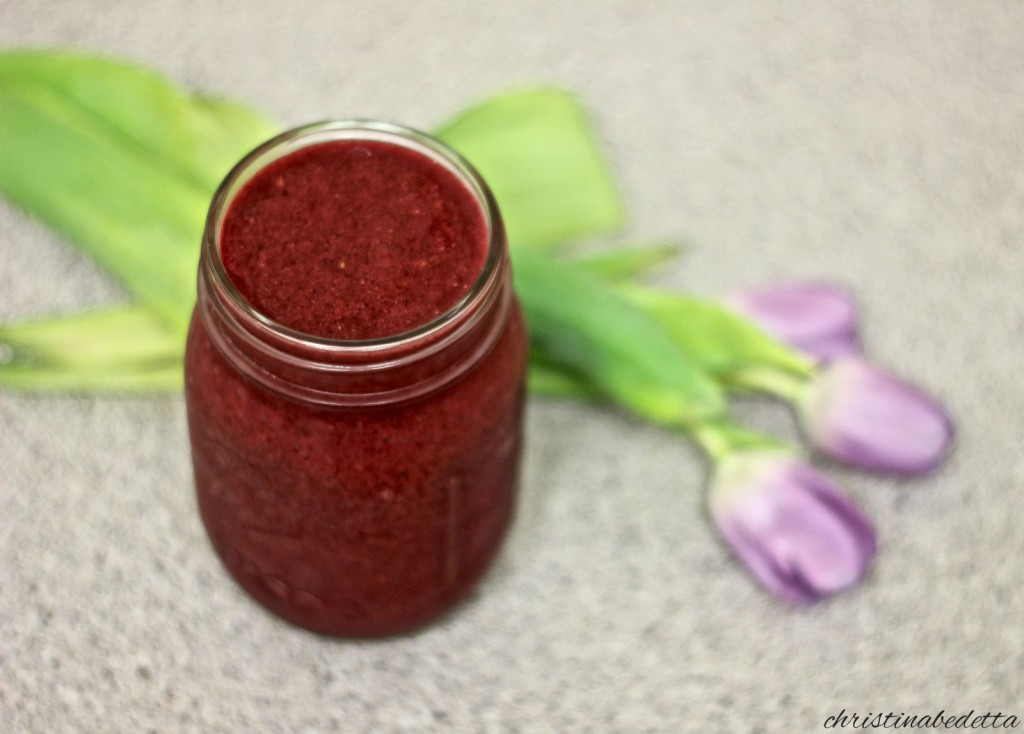 The following smoothie is one of my simplest recipes, but it packs a ton of flavor. Not to mention, a lovely deep, yet vibrant, color from those berries! You can easily multiply the recipe to serve your friends (it's too delicious not to share!), or modify any ingredients you desire to! Either way, I guarantee that you will savor every sip! You know what they say, simplicity is bliss.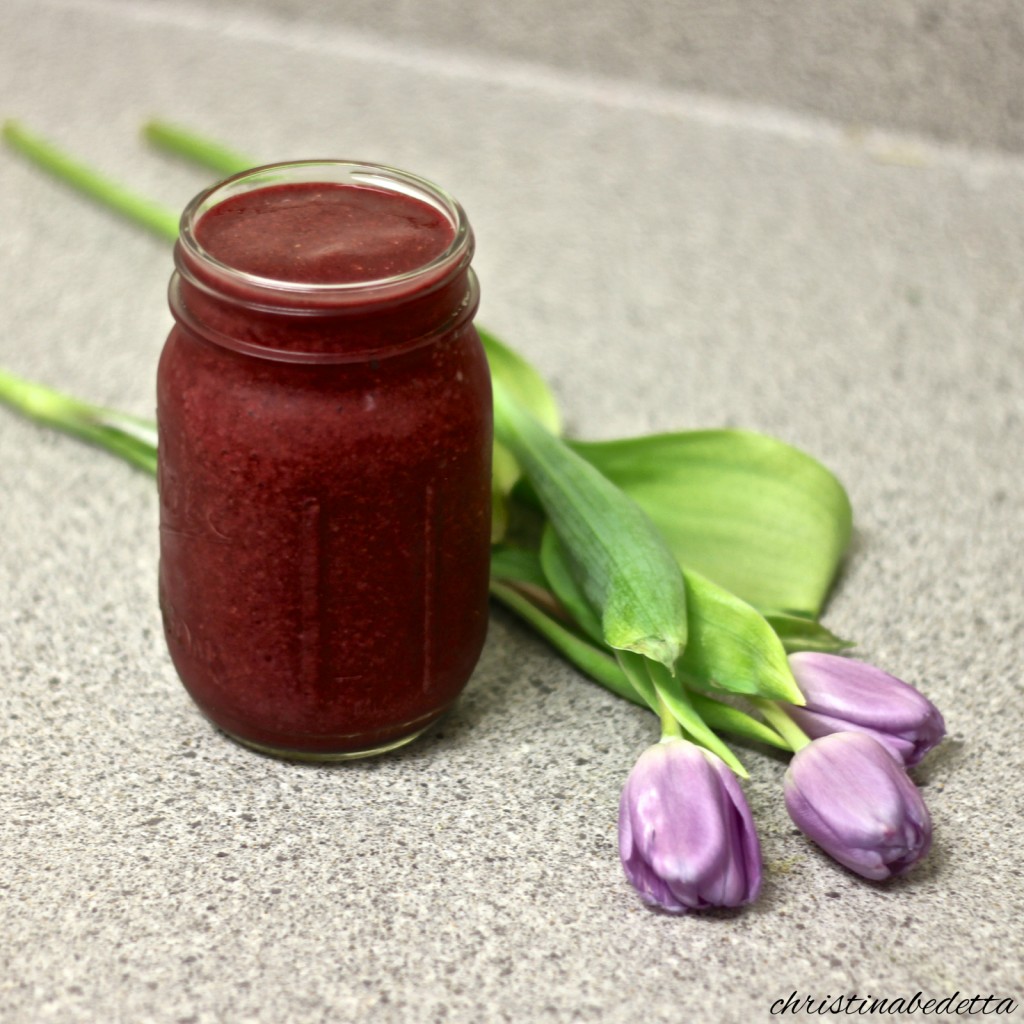 Berry Bliss Smoothie
2014-04-29 19:52:01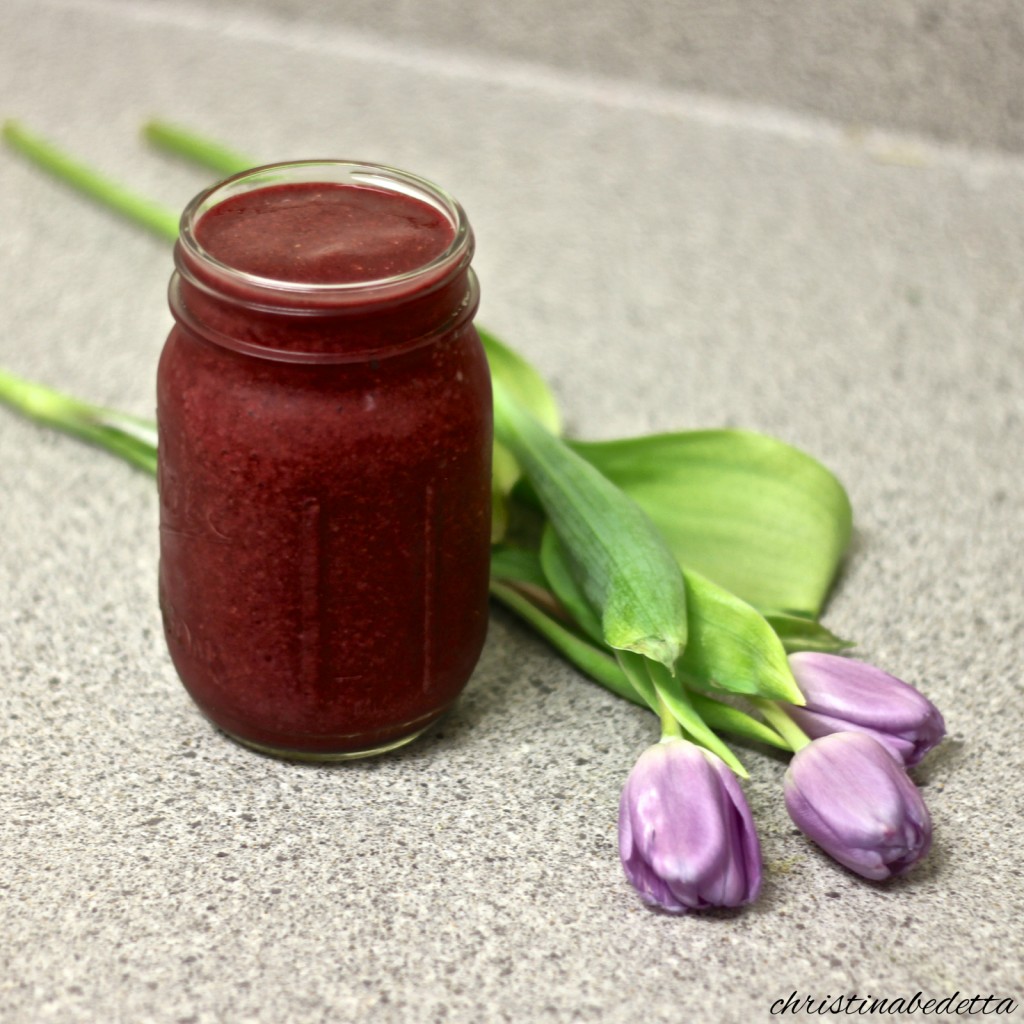 Serves 1
gf, v, nf, sf
Ingredients
1 1/2 cups mixed frozen berries*
1 cup water (or milk of choice)
1 tbsp flax or chia seeds
1/2 tsp cinnamon
1 tbsp maple syrup, optional for sweetness
Instructions
Combine all ingredients in a high-speed blender. Blend on high until smooth, and serve!
Notes
*I used equal amounts of organic raspberries, wild blueberries, and strawberries. Feel free to use any combination you love, and find your bliss!
Create. Nourish. Love. http://www.createnourishlove.com/