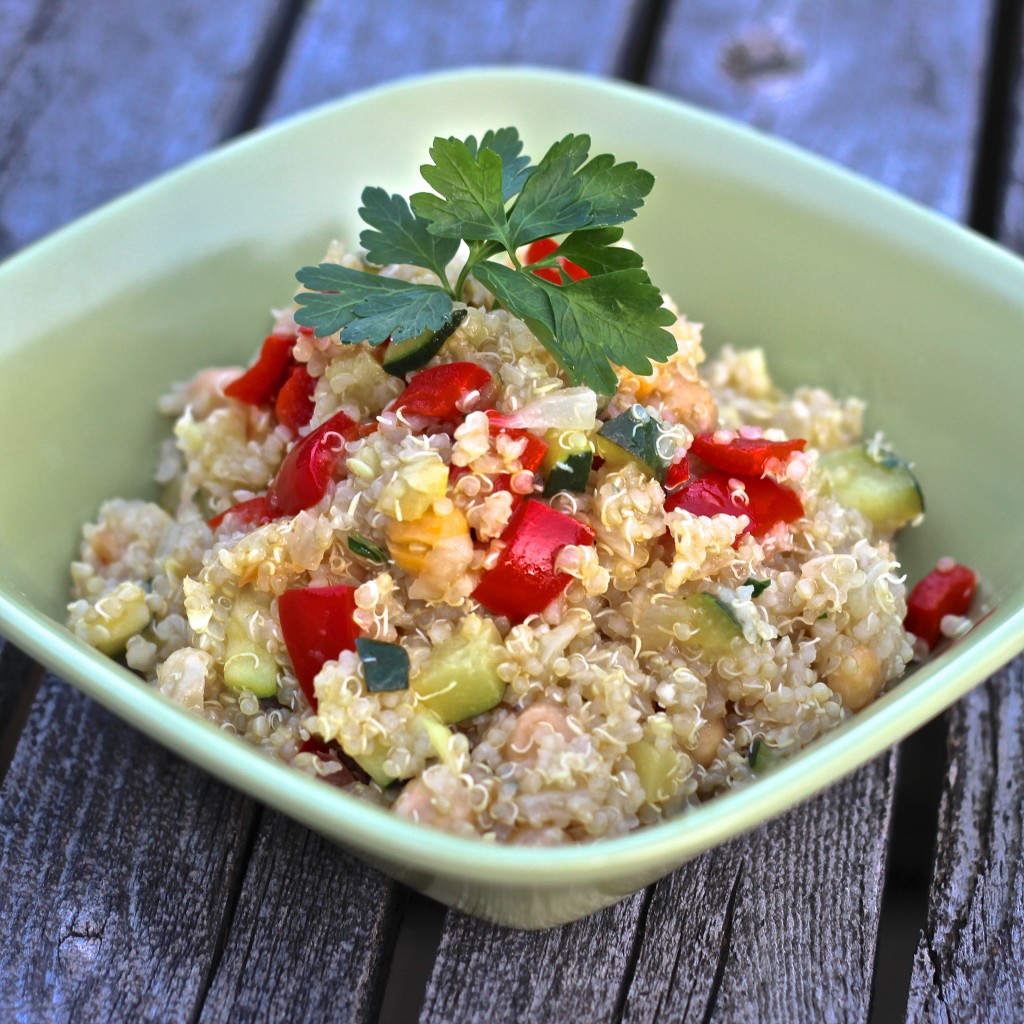 I have come to the realization that keeping track of my recipes in an organized manner is quite a task! Between my shoeboxes of handwritten recipe cards, the recipes that I have typed into my personal iPad app, those that I have typed and saved on my computer, and, of course, the "recipes" that I have stored in my memory that never actually made it onto paper, my creations seem to be scattered all over the place! Yes, it's definitely time to organize!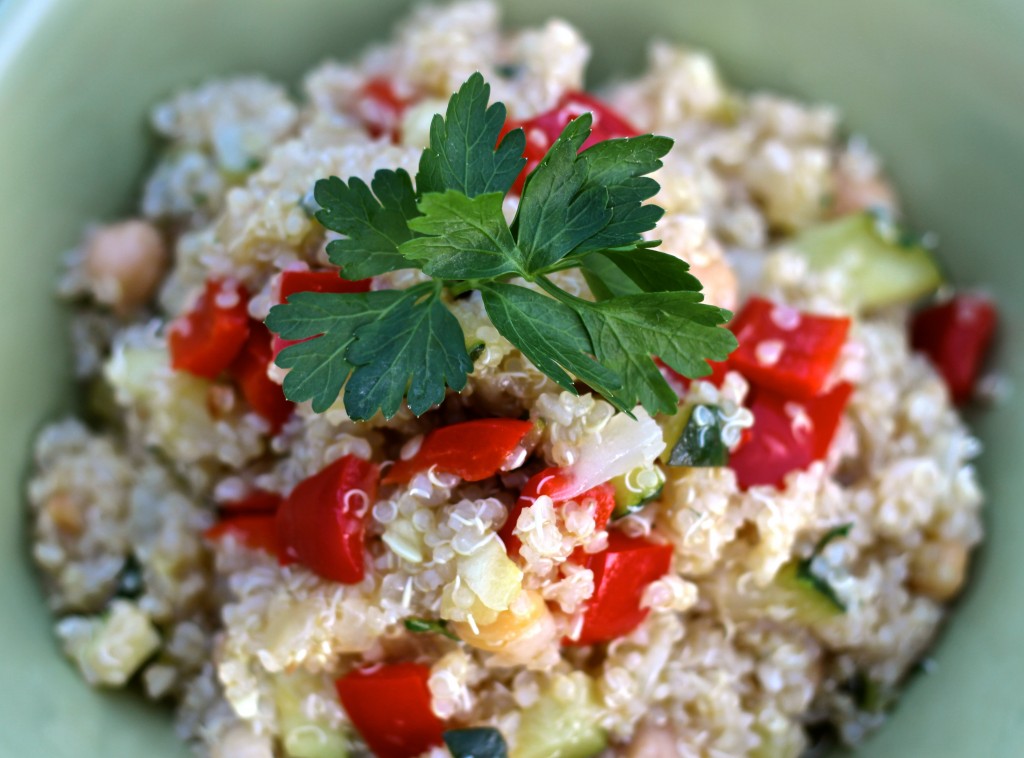 I began last night by going through the box of handwritten cards containing the first recipes I formulated when I discovered my love of cooking about six years ago. Surprisingly, not all that much has changed. Sure, my diet now has restrictions due to intolerances I was unaware of back then, but that's where simple modifications come into play!
Although I am much more creative with my recipes now, and more willing to experiment with a variety of ingredients, my favorite dishes were and are still based on fresh, nutritious ingredients and primarily Italian flavors. I don't think I could live without garlic, lemon, olive oil, and fragrant Italian herbs! Another interesting tidbit: I was not a strict vegetarian when I started cooking, but I chose to eat plant based whenever possible, and that is reflected by the fact that not one of my personal recipe cards contained meat! Recipes from my cookbook collection were the source of my family's beloved chicken dinners, while I intuitively focused my interest and recipe development on plant-based foods and protein sources.
One ingredient that I found comfort in right from the start was quinoa. I can recall reading about its countless health benefits in a magazine, and preparing a simple dish for my family shortly after. As bland as my initial 3-ingredient quinoa recipe was, we all loved it, so I pulled out an index card and proceeded on to get more creative with it, planning to add in a bunch of our favorite ingredients the next time I prepared it. The result was a winner, and I have cooked up that same recipe (with a few variations) on countless occasions through the years. From family parties to get-togethers with friends, and it is always a hit. In fact, a lovely friend of mine just asked me for the recipe yesterday, thinking back to when she tried it a year ago!
Packed with protein, fiber, vitamins, minerals and all of the essential amino acids, this quinoa "power" salad is perfect served as an entrée or a side dish. As delicious as it is served warm and fresh, this dish is even more flavorful served cold, which makes it an excellent choice to prepare ahead and bring to get-togethers! Enjoy!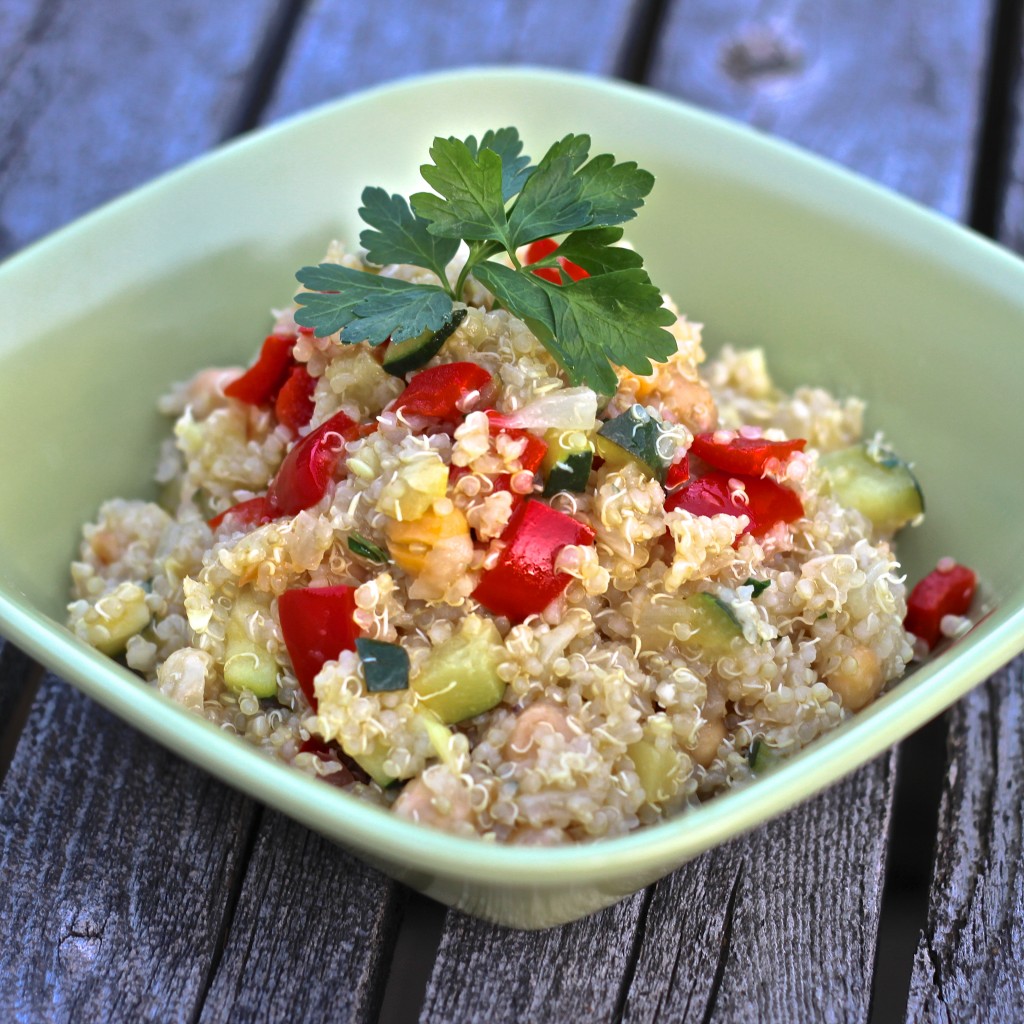 Quinoa Power Salad with Lemon Vinaigrette
2014-05-31 23:45:27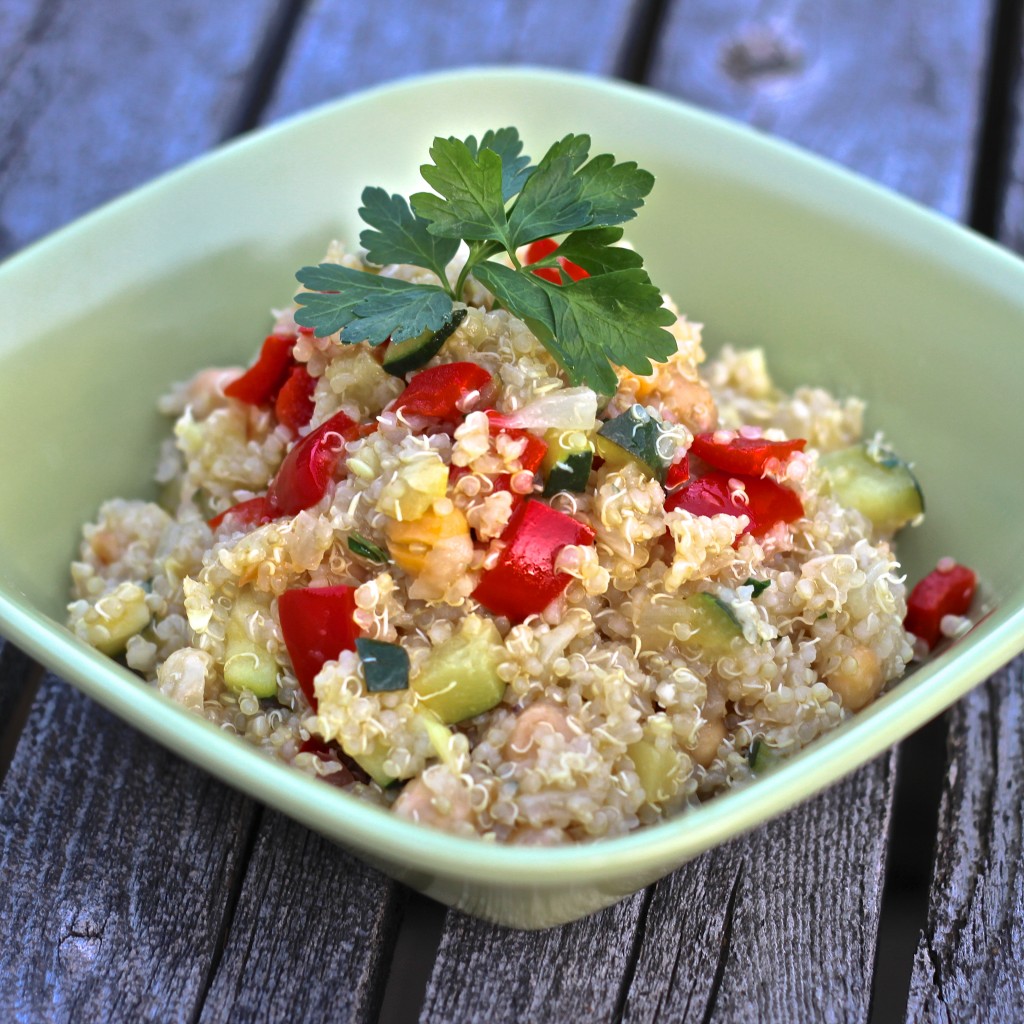 Serves 6
gf, v, nf, sf
Ingredients
1 1/2 cups quinoa (uncooked)
1 tbsp olive oil
1 large onion, diced
1 red bell pepper, diced
1 large or 2 small zucchini, diced
1 1/2 cups cooked chickpeas
1/4 cup parsley, chopped
For the Lemon Vinaigrette
1/4 cup extra-virgin olive oil
3 tbsp freshly-squeezed lemon juice
2 cloves garlic, minced
1/2 tsp sea salt
Instructions
Place quinoa in a medium saucepan with 3 cups of water and bring to a boil. Reduce heat to a simmer, cover with a lid, and cook 15 minutes, until the water is absorbed. Remove from heat and allow quinoa to sit with the lid on for 5 minutes. Uncover and fluff with a fork.
Meanwhile, heat olive oil in a large skillet over medium heat. Add onion, and sauté for 5 minutes, until translucent. Add red pepper and zucchini and continue to cook for 5 to 10 minutes. Remove from heat.
For the vinaigrette, combine all ingredients in a small bowl and whisk until well-combined.
Combine quinoa, vegetable mixture, chickpeas, and parsley in a large bowl. Stir in the vinaigrette, then allow the dish to sit for 5 to 10 minutes for all the flavors to melt together! Garnish with more fresh parsley. Serve immediately, or allow to cool then refrigerate to serve chilled.
Notes
*This dish is incredibly versatile! You may substitute any of your favorite vegetables and/or beans for those listed above.
Create. Nourish. Love. http://www.createnourishlove.com/