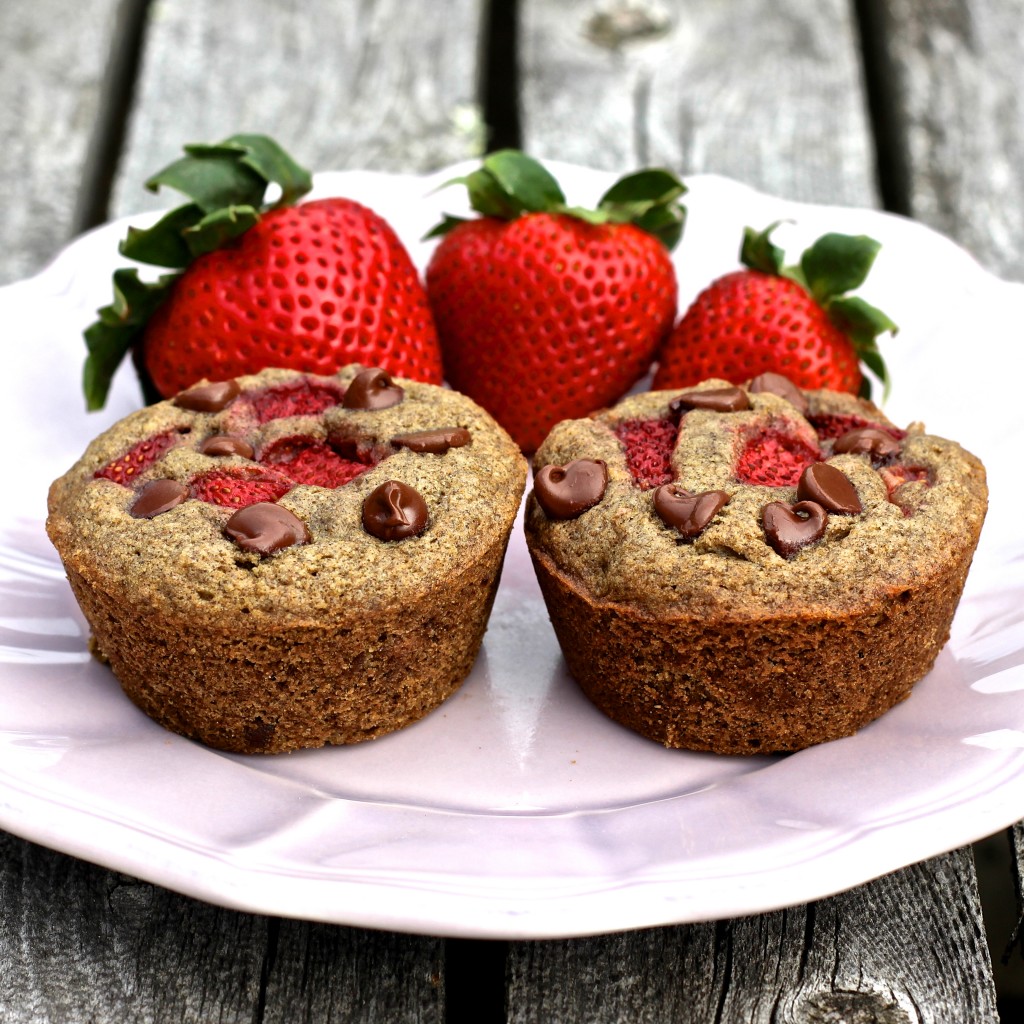 It's finally strawberry season! One of the things I love the most about summertime is the depth of flavor and texture of its seasonal produce. As wonderful as it all is, I must say that the seasonal berries excite me the most-BY FAR! The just-sweet-enough flavors and perfectly juicy textures are simply impossible to be matched at any other time of year, so I'm planning on taking advantage of them as much as possible while I can! Simple seasonal fruit bowls, alone, are a treat, but there's no way that I can even look at a bowl of berries without experiencing the urge to bake with them! Enter strawberry buckwheat muffins.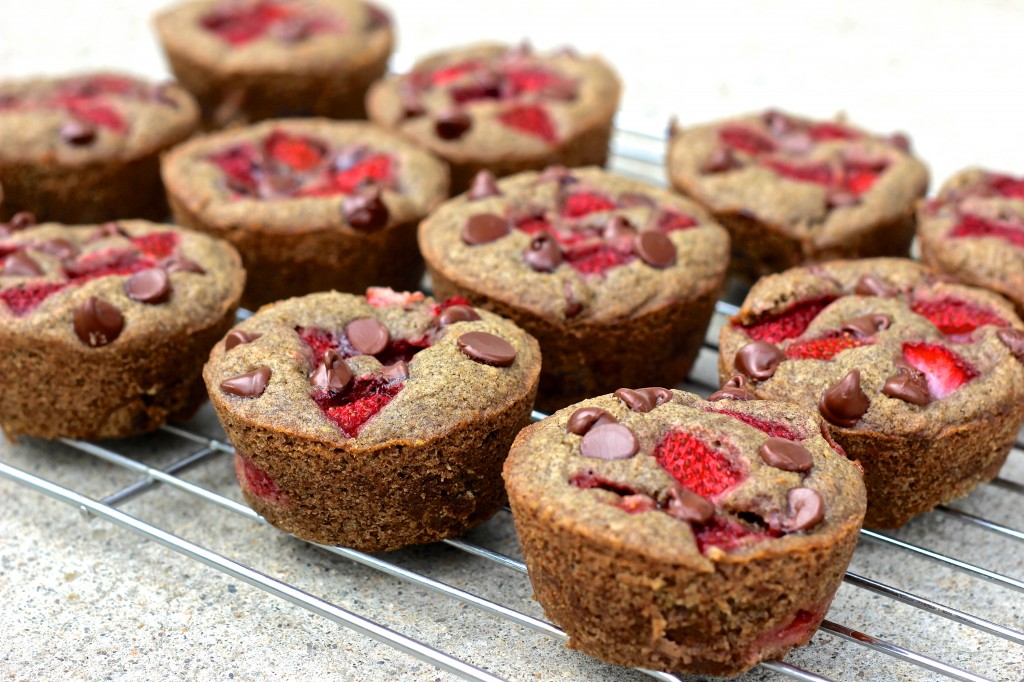 Regardless of what I am baking, I always aim to achieve an all-around delicious product, while using the most nutrient-dense ingredients possible. Selecting flour, a significant component to many baked goods, can be intimidating here, especially in the world of gluten-free baking. I have a few favorite flours that I prefer to use most due to the combination of flavors, textures, and overall nutrient-density that they provide. Though the flavor is highly distinct, buckwheat is always on the top of my list.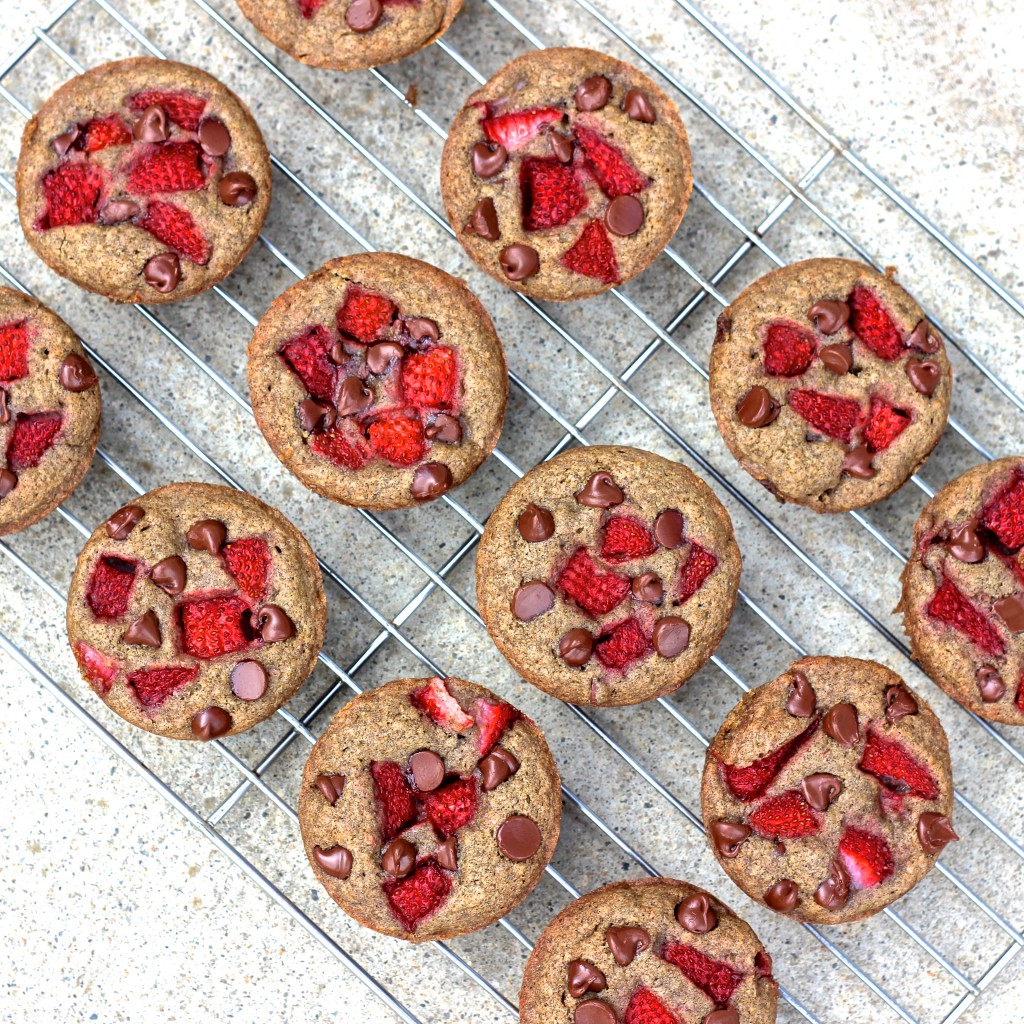 Packed with protein, fiber, essential amino acids, vitamins, and minerals, Buckwheat is a nutritional powerhouse. Due to its high nutrient profile, this ingredient has been shown to reduce blood pressure, reduce the incidence of chronic illness and pain, and promote glowing skin and hair! Oh, and don't be fooled by the name- buckwheat is not related to wheat at all (it is actually a fruit seed more closely related to rhubarb)!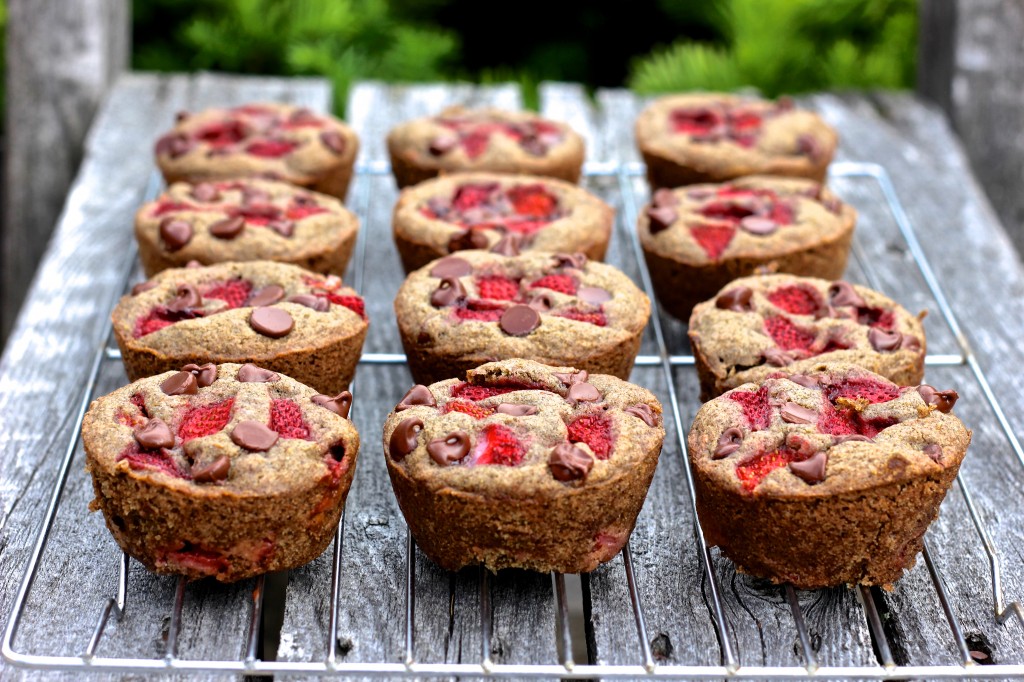 Although I had never paired the two together before, I had a gut feeling that the flavors of buckwheat and strawberry would compliment each other well. Fortunately, my instinct was correct- these muffins were a huge hit with my family's taste buds! Spencer loved the strawberry and chocolate combination, and said that they were "by far, the best muffins [he'd] ever had!" Basic pumpkin and blueberry muffins will always have my heart, but I may have to agree with Spencer here. These strawberry treats put up a REALLY good fight.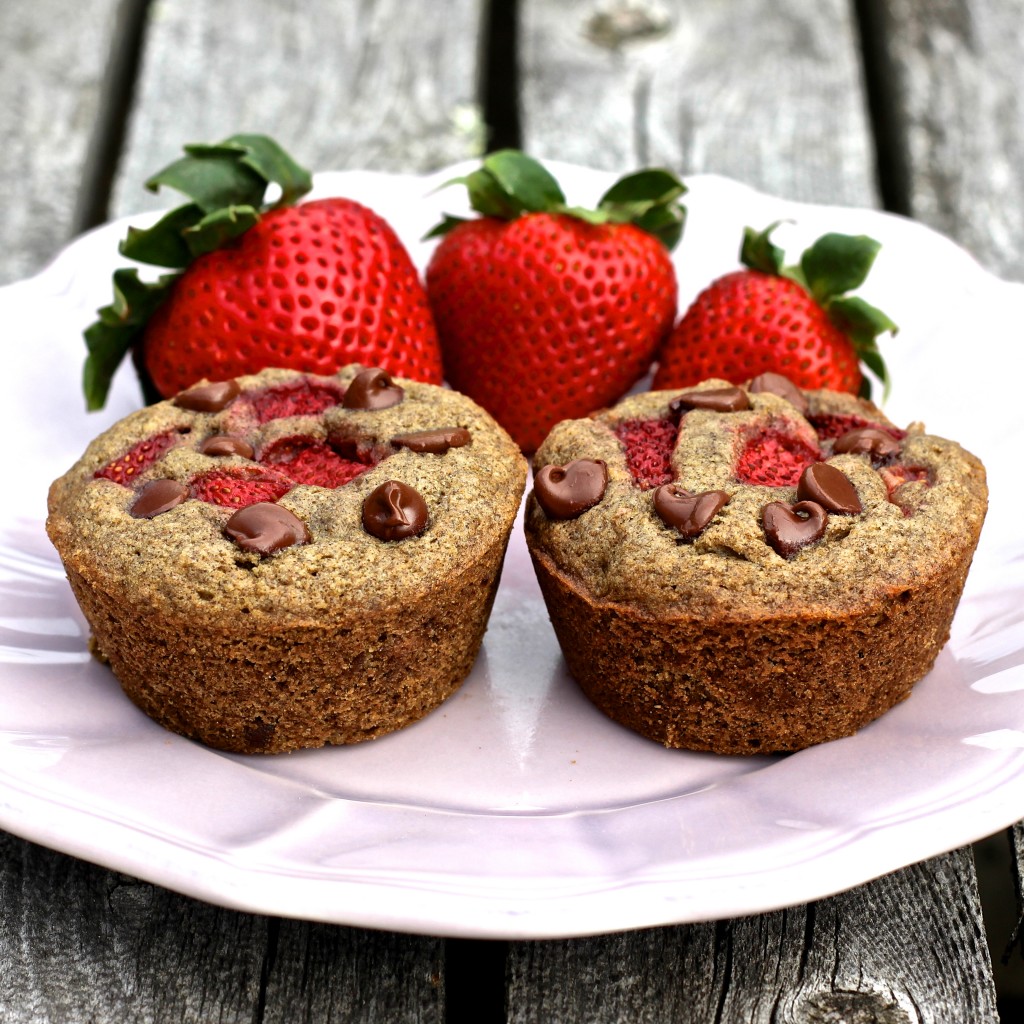 Strawberry Chocolate Chip Buckwheat Muffins
2014-06-10 10:11:23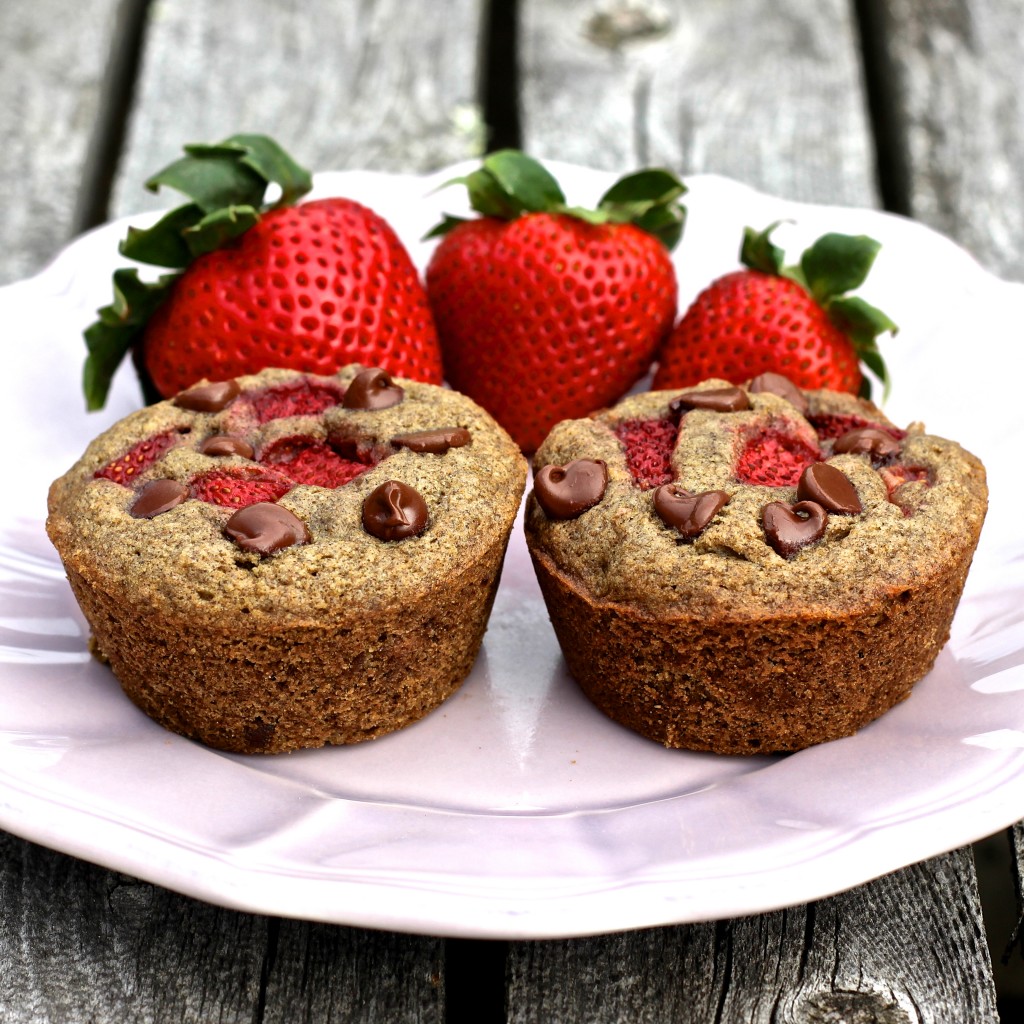 gf, v, nf, sf
Ingredients
1 cup buckwheat flour
1/2 cup oat flour
1 1/2 tsp baking powder
1/2 tsp baking soda
1/2 tsp fine sea salt
2 flax eggs
1/3 cup coconut oil, melted
1/2 cup maple syrup
1 tsp pure vanilla extract
1 1/2 cups organic strawberries, diced
1/2 cup dark chocolate chips
Instructions
Preheat oven to 350 degrees F. Line a 12-cup muffin pan with paper liners or grease with coconut oil.
Stir together dry ingredients in a large bowl.
Beat together flax eggs, coconut oil, maple syrup, and vanilla in a separate bowl. Pour mixture into the bowl with the dry ingredients and stir until well combined. Stir in 1 cup strawberries and chocolate chips.
Divide batter evenly among the prepared muffin cups (using about 1/4 cup batter per muffin). Top each with the remaining strawberry pieces and some extra chocolate chips. Bake for about 22 minutes, until a toothpick inserted in the center comes out clean. Allow muffins to sit in the pan for at least 10 minutes, then remove to wire racks to cool. Enjoy!
Create. Nourish. Love. http://www.createnourishlove.com/