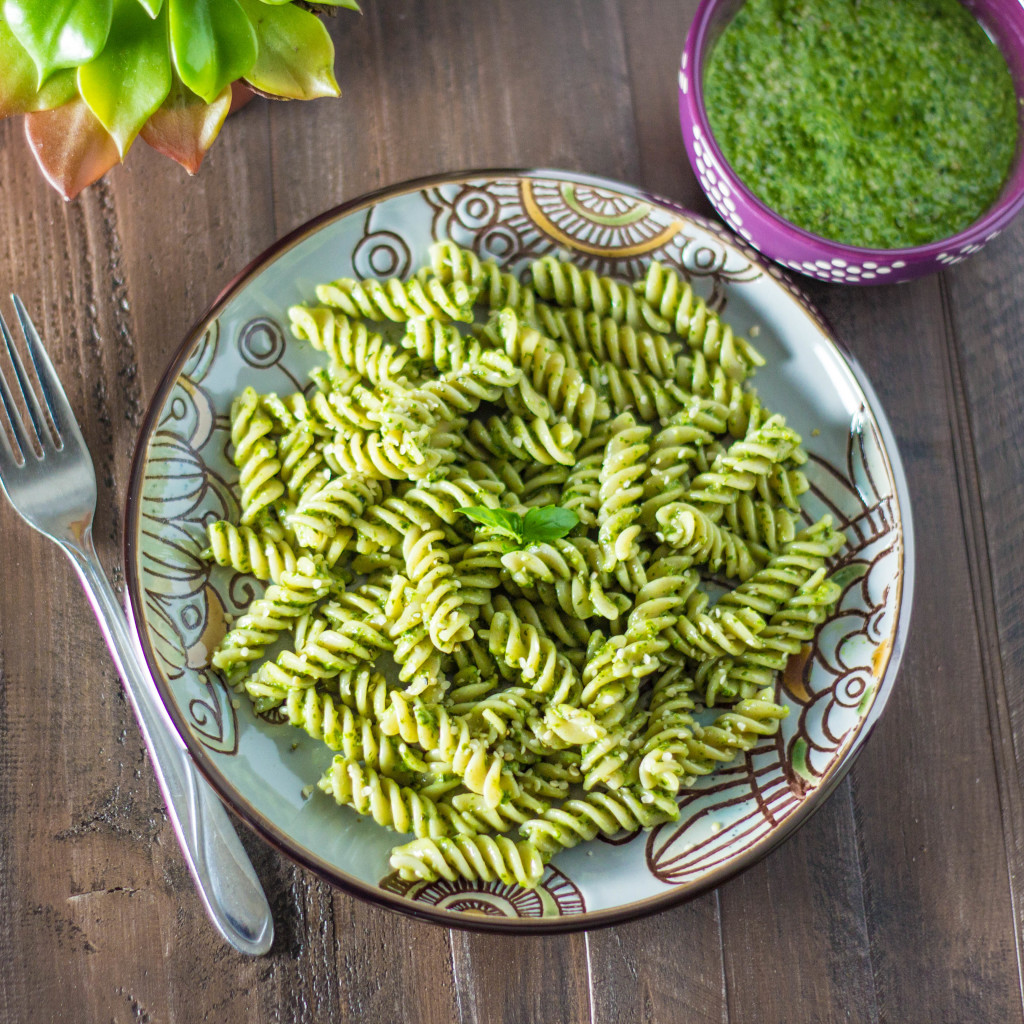 Due to my appreciation for delicious seasonal produce, trips to the farmer's market are a must during the summer months. There is something truly special about knowing where your food was grown, and experiencing the beauty, freshness, and flavors that simply blow supermarket imports away (except for the local beauties at Whole foods!). This year, my minor obsession with summer produce finally pushed me to grow some of my own veggies! Due to my lack of experience with gardening, I started with simple tomatoes and some of my favorite herbs and flowers.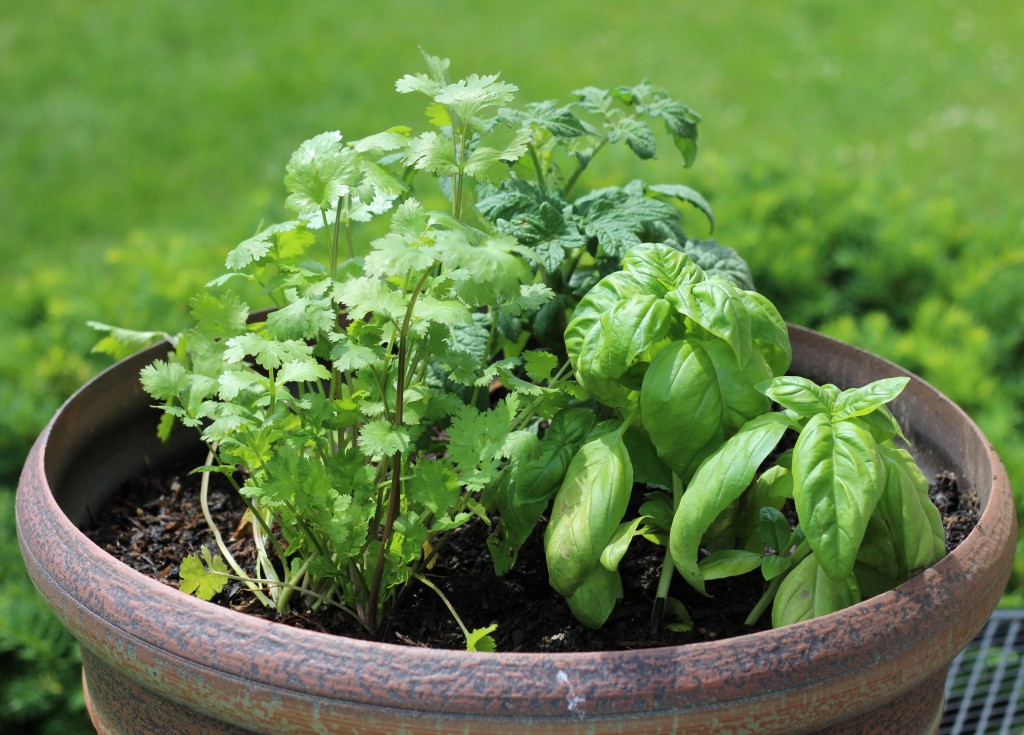 If I had to choose, I would say that I am most excited about the basil plants so far. I know what you may be thinking, What's so exciting about growing basil in a garden when you can grow it inside on a windowsill? Well, I have one of those plants too, and I can assure you that they are both delicious and exciting to have, especially when you use as much basil as I do!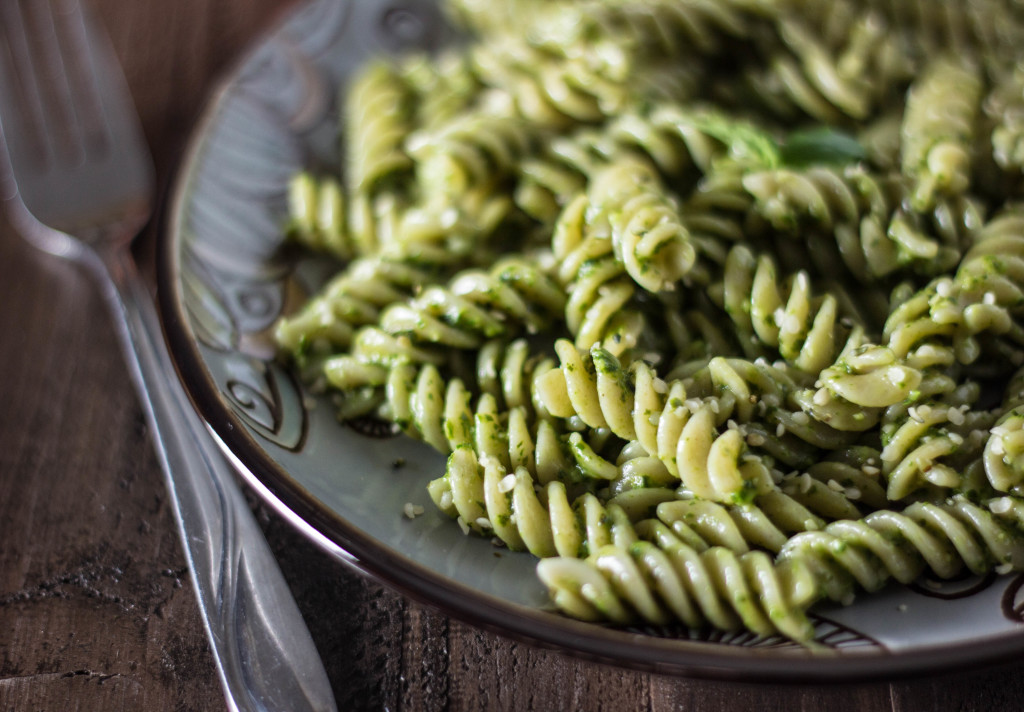 My absolute favorite method of consuming this lovely aromatic herb is in my favorite sauce- Pesto! Traditional pesto often contains basil, olive oil, garlic, pine nuts, and parmesan cheese, but I love to get a bit creative with my sauces (one of my absolute favorites to make is sunflower seed and spinach pesto)! This week I veganized my sauce by eliminating the cheese, and also swapped the classic pine nuts for superfood hemp seeds!
Not only are Hemp Seeds a fantastic, easily digestible source of protein, they are also packed with all 9 of the essential amino acids, iron, magnesium, zinc, vitamin E, the essential fatty acids, and immune-protective phytonutrients. I love to sprinkle them on everything from salads to avocado toast for an extra boost of nutrition!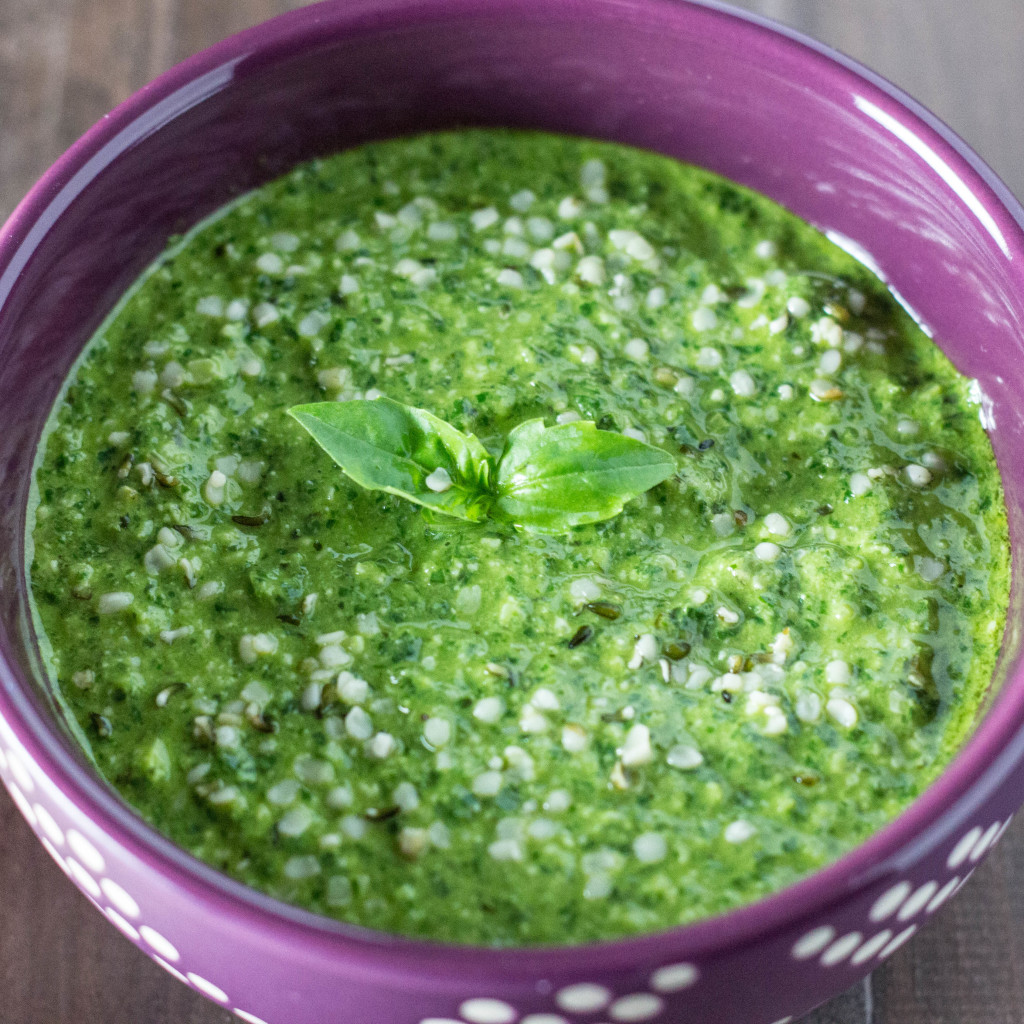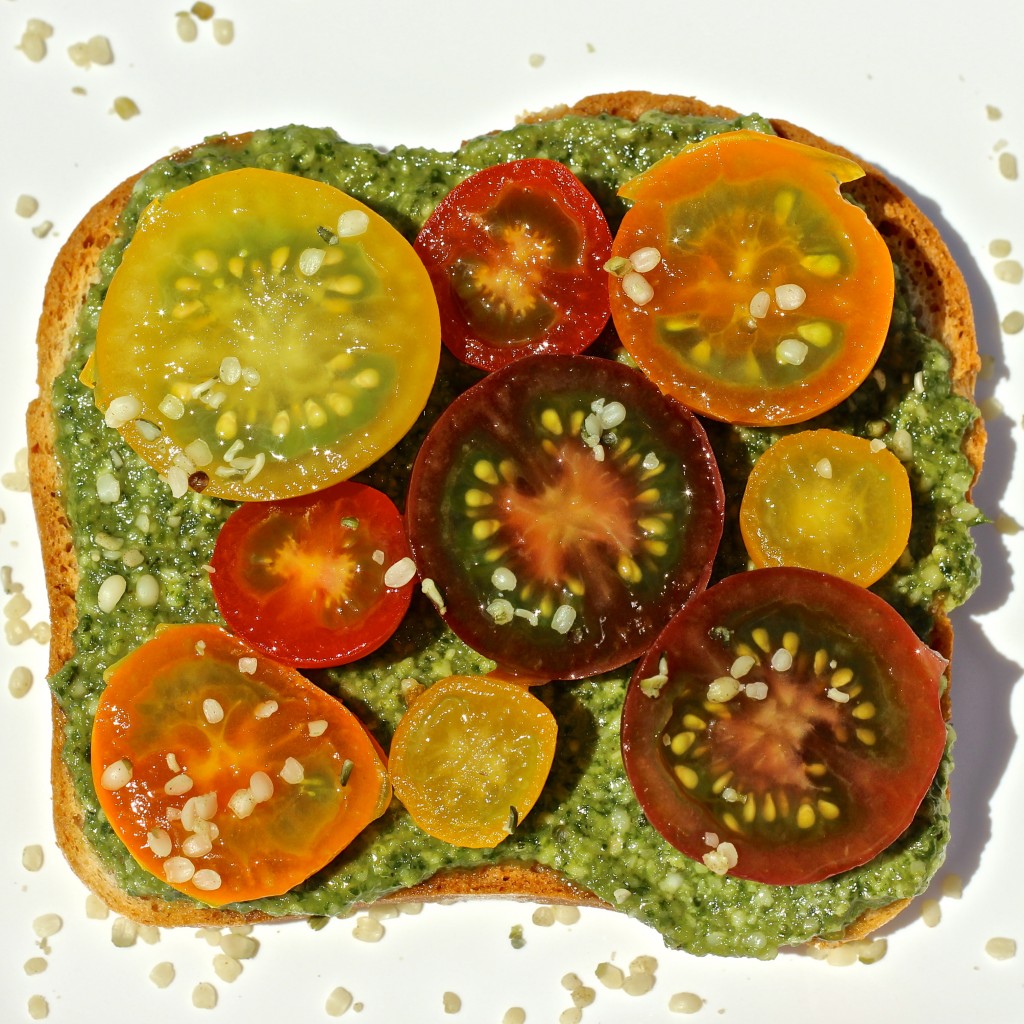 This particular pesto sauce truly is loaded with nutrients and flavor! It is delicious stirred into pasta dishes and roasted veggies, or spread onto pizzas and sandwiches! The possibilities are endless!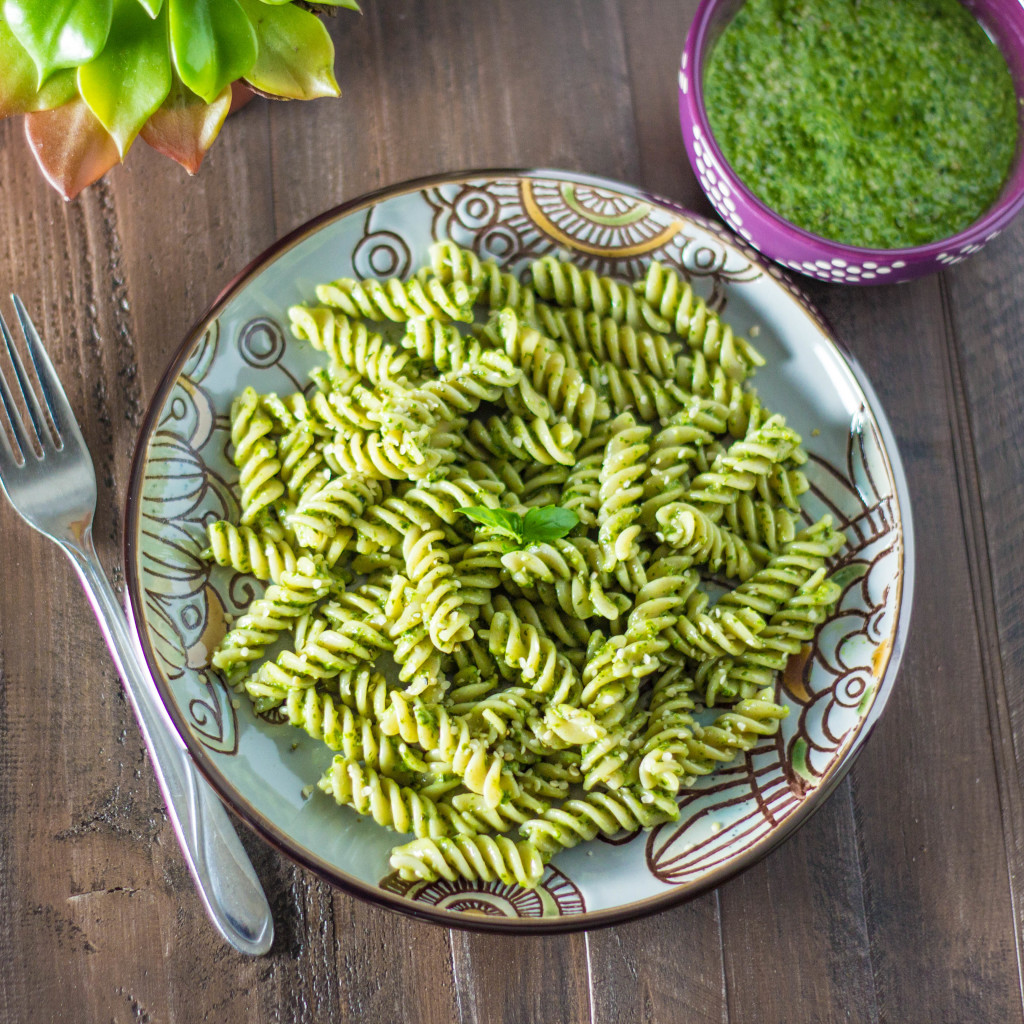 Basil and Hemp Seed Pesto
2014-06-19 01:28:46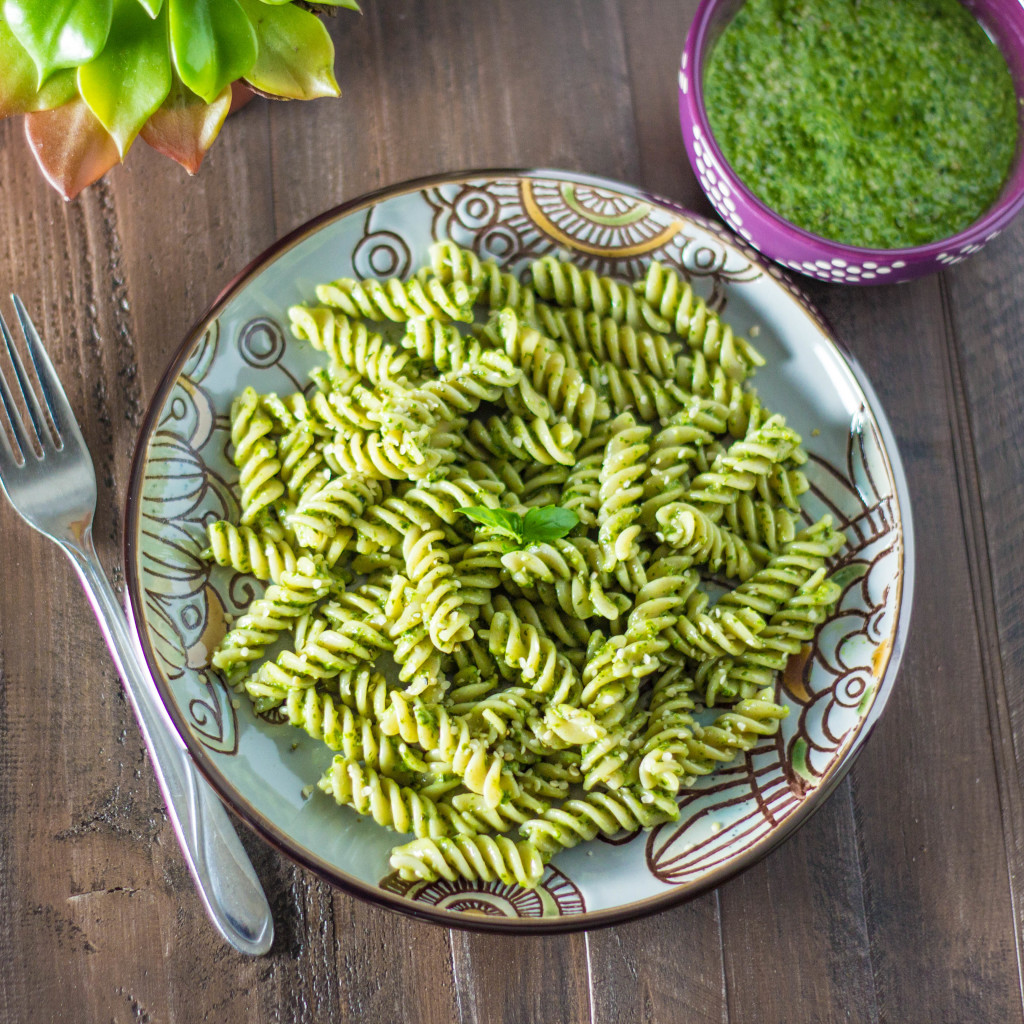 gf, v, nf, sf
Ingredients
3 cups fresh basil leaves
2-3 cloves garlic*
1/4 cup hemp seeds
2 tbsp fresh lemon juice
1/4 cup extra-virgin olive oil
1/2 tsp sea salt
Nutritional yeast, optional**
Instructions
Place all ingredients in a food processor or high-speed blender, and process until smooth. Serve with your favorite pasta, a plate of roasted veggies, or an open-faced sandwich!
Notes
*Adjust the amount of garlic you use according to your taste buds. I love garlic so I used 3 cloves, but it was pretty strong!
**You may add a few tablespoons of nutritional yeast to the pesto if you desire a cheesy flavor, or simply sprinkle some on top of your meal before eating!
Create. Nourish. Love. http://www.createnourishlove.com/