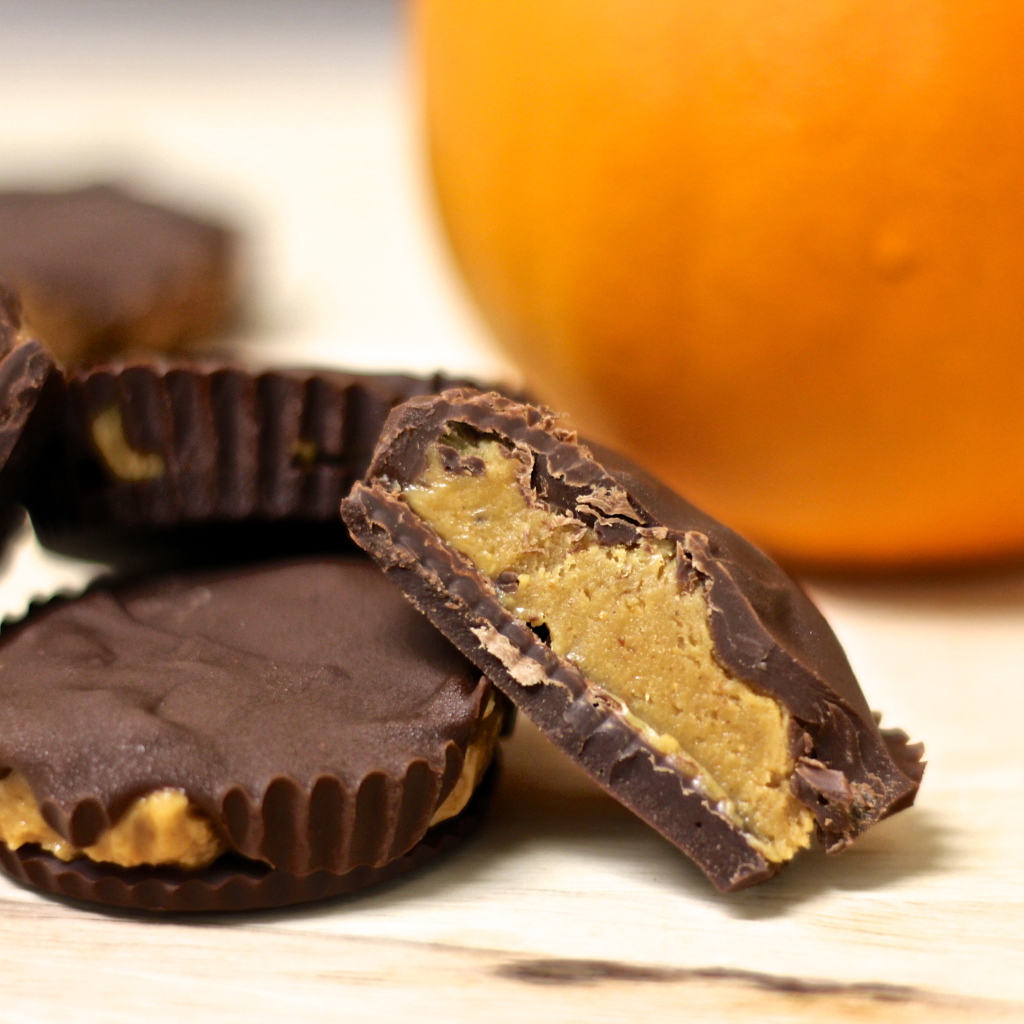 With Halloween fast approaching, I am brought back to the many trick-or-treating memories I have from my childhood. Halloween was like a major holiday for my family. We (my parents, cousins, aunts, and uncles) all gathered at my grandparents' house, took pictures in our costumes, exchanged simple gifts (mostly candy), went trick-or-treating, and then finished the night with hot chocolate, dessert, festive movies, and limitless laughter and joy.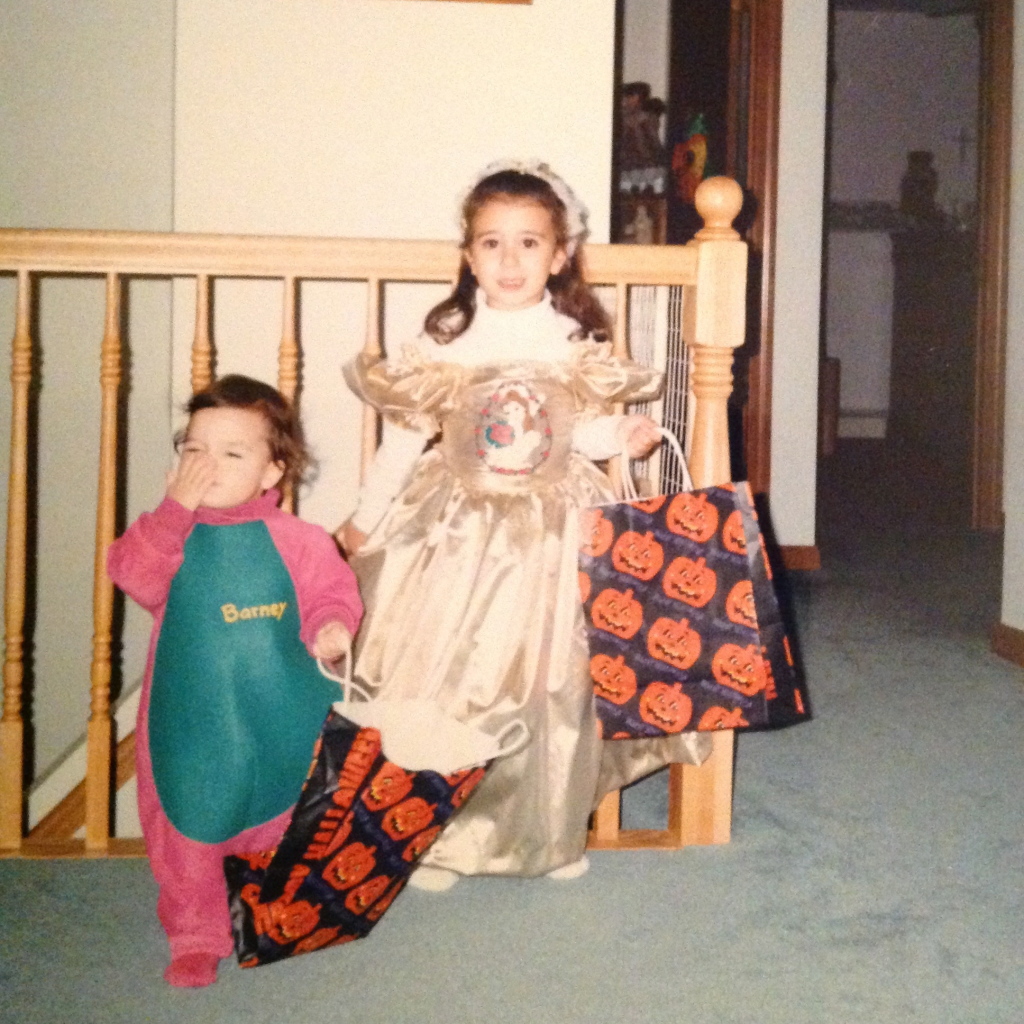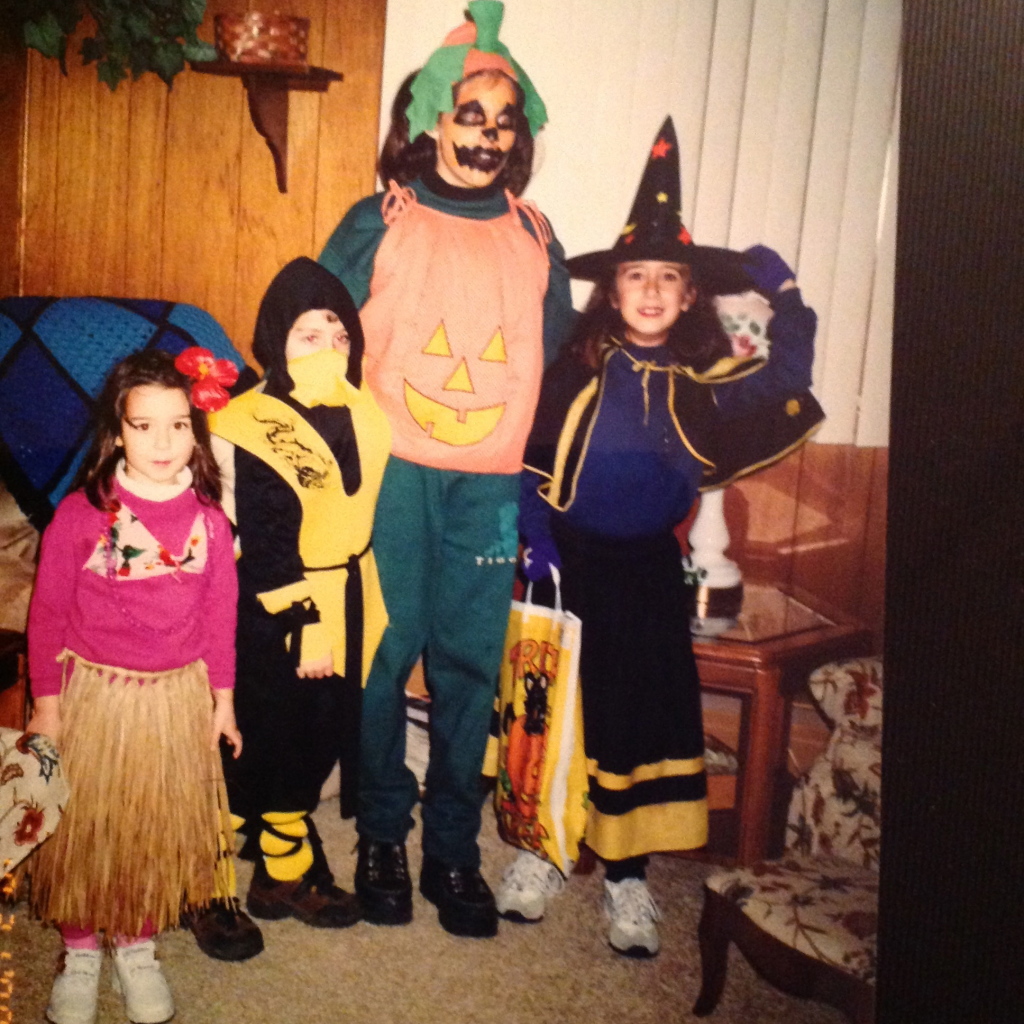 The day after Halloween, my sister and I would lay out all of our candy, see who won the "who got more candy competition," and make trades. This usually worked out well for both of us considering the fact that I have always loved chocolate treats and chocolate treats only, while she prefers the non-chocolate, rainbow-colored, sugary candies. Overall, my strategy was always geared towards getting as many Reese's peanut butter cups as possible (who needs anything else?).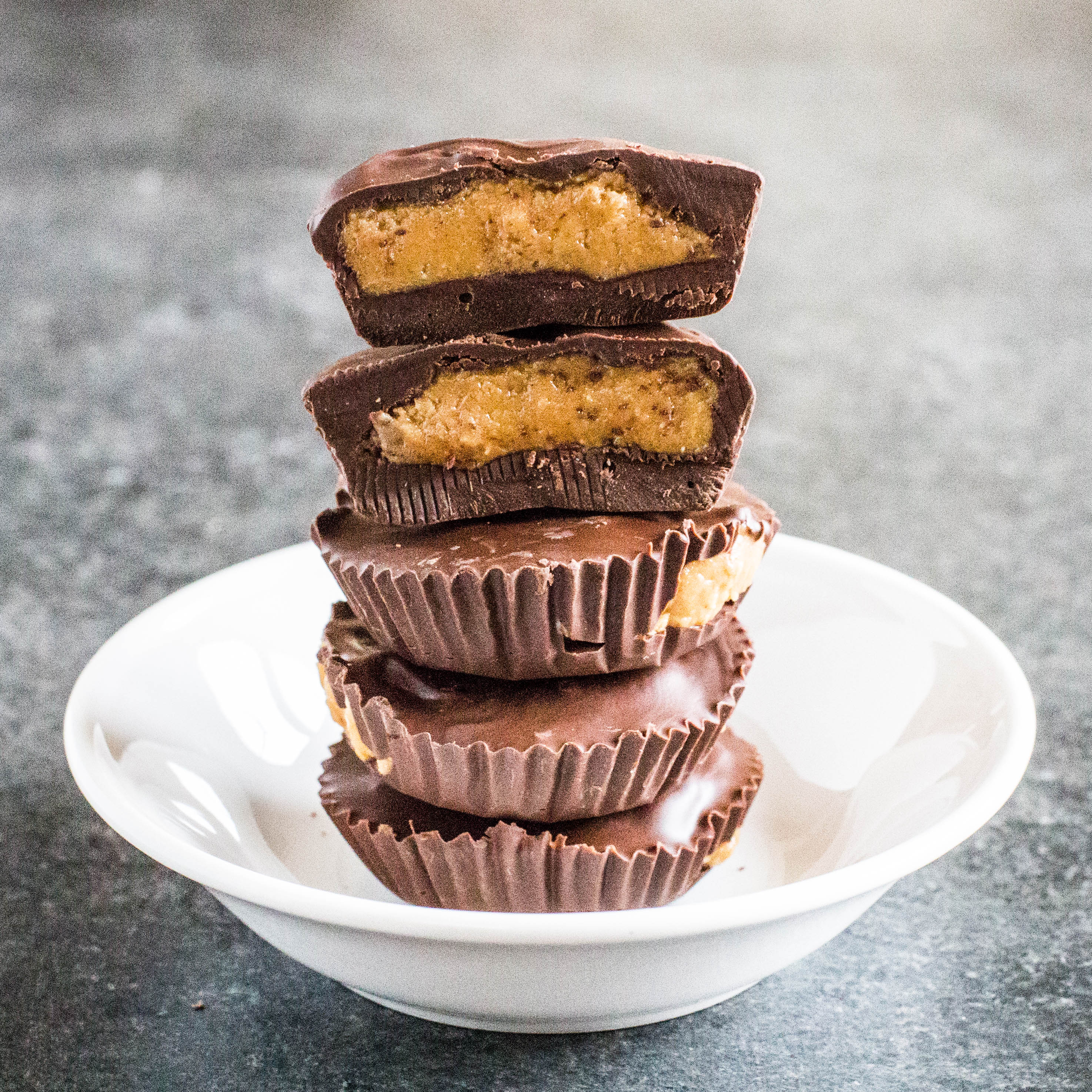 You won't see me chowing down on Reese's cups, specifically, nowadays due to their non-vegan ingredients and heavily processed nature, but that DOES NOT mean I am willing to let Halloween come and go without indulging in my favorite treat.
I believe that balance is the key to living a healthy lifestyle. Those who know me best are well aware of my obsession with the peanut butter and chocolate combination. THERE'S NOTHING LIKE IT! The peanut butter I eat is 100 percent natural (made from only peanuts and sea salt), and my chocolate of choice is of the dark variety and often organic. Sounds like a snack full of healthy fats, protein, and cacao antioxidants to me!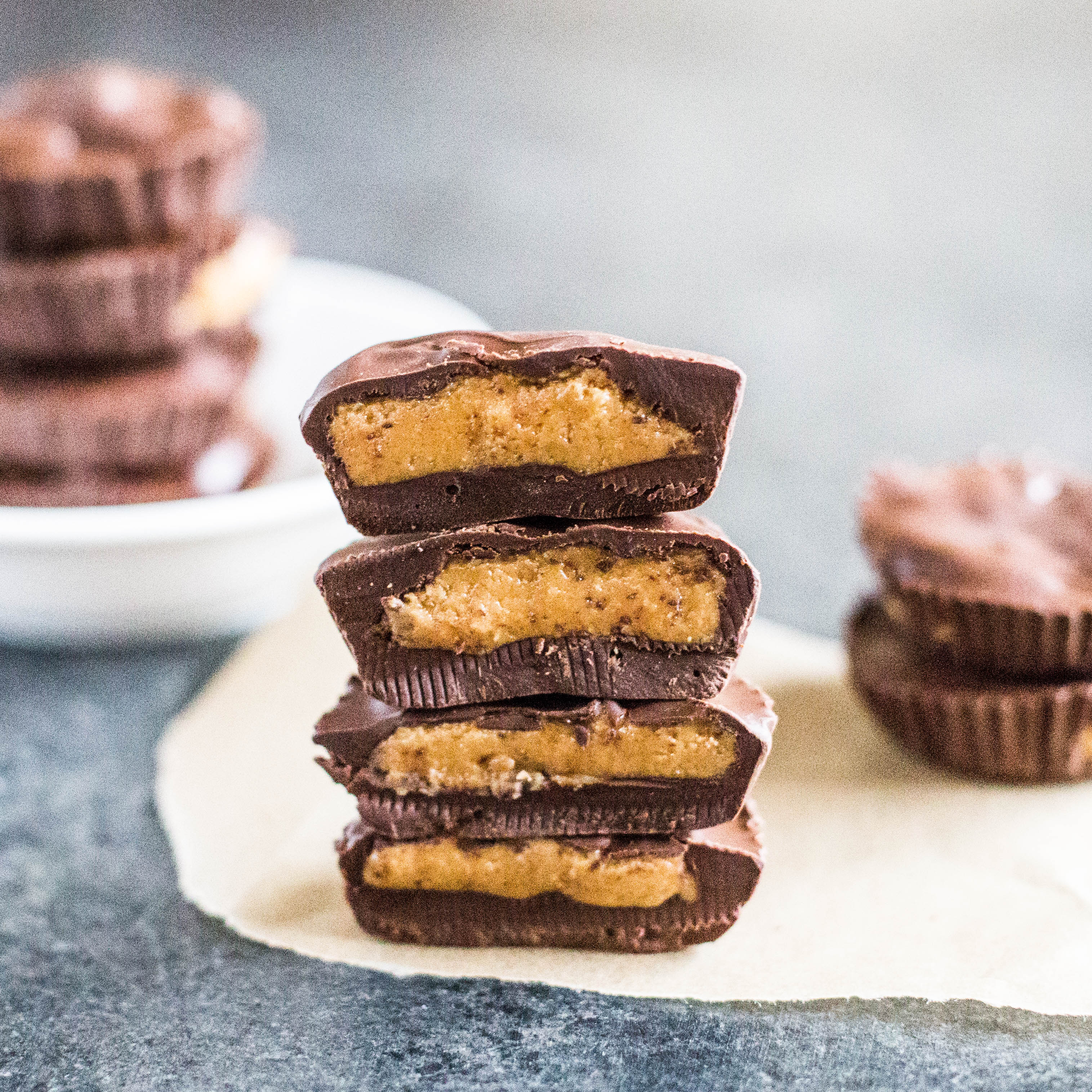 The following recipe is for all of the peanut butter and chocolate lovers out there who, like me, love to indulge in the real thing. These treats are all-natural, gluten-free, vegan (depending on the type of chocolate you use), and they can be nut-free if you use sunflower seed butter (my second favorite variation, great for those with nut allergies or those who need to cut back on acidic foods due to other digestive conditions such as GERD, my latest battle). They're super quick and easy to make, and absolutely irresistible. The only challenge you may (probably will) have is stopping after eating just one!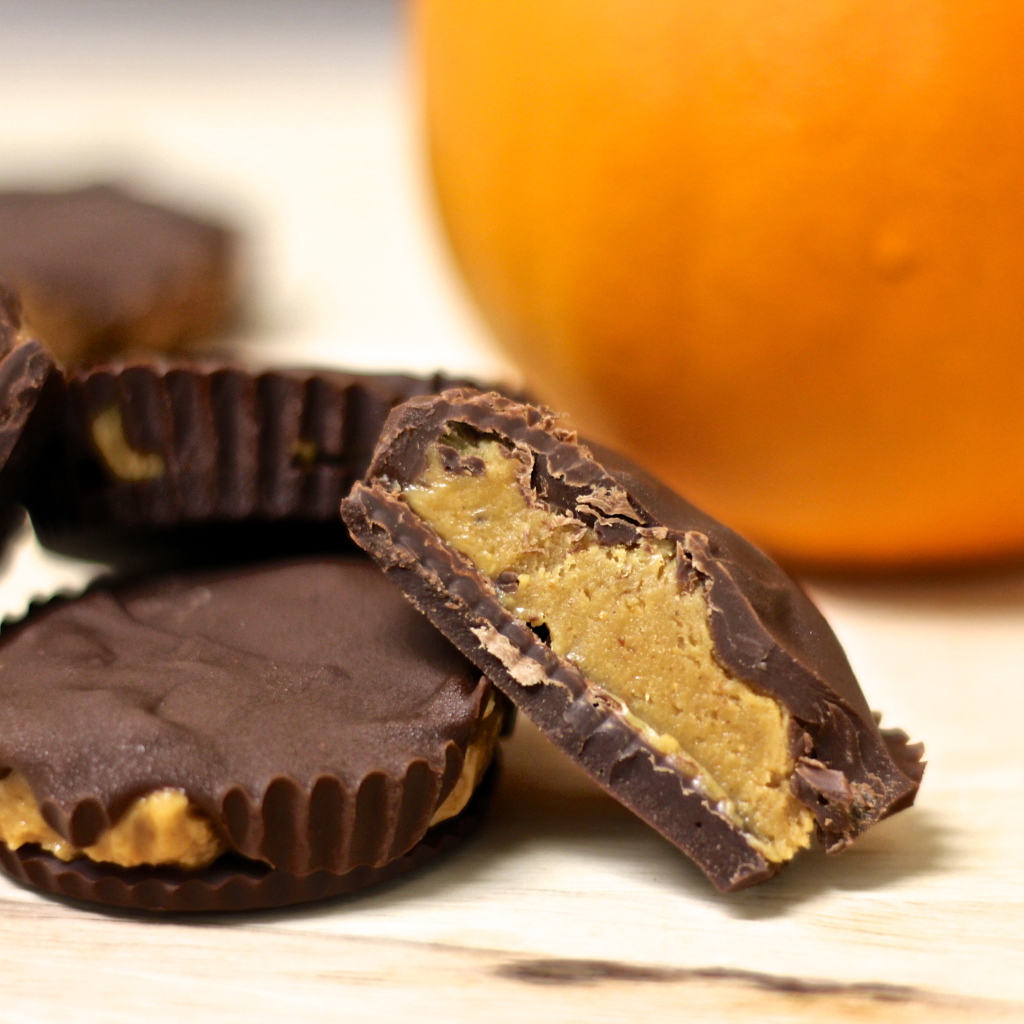 Natural Nut/Seed Butter Cups
2014-10-14 23:08:10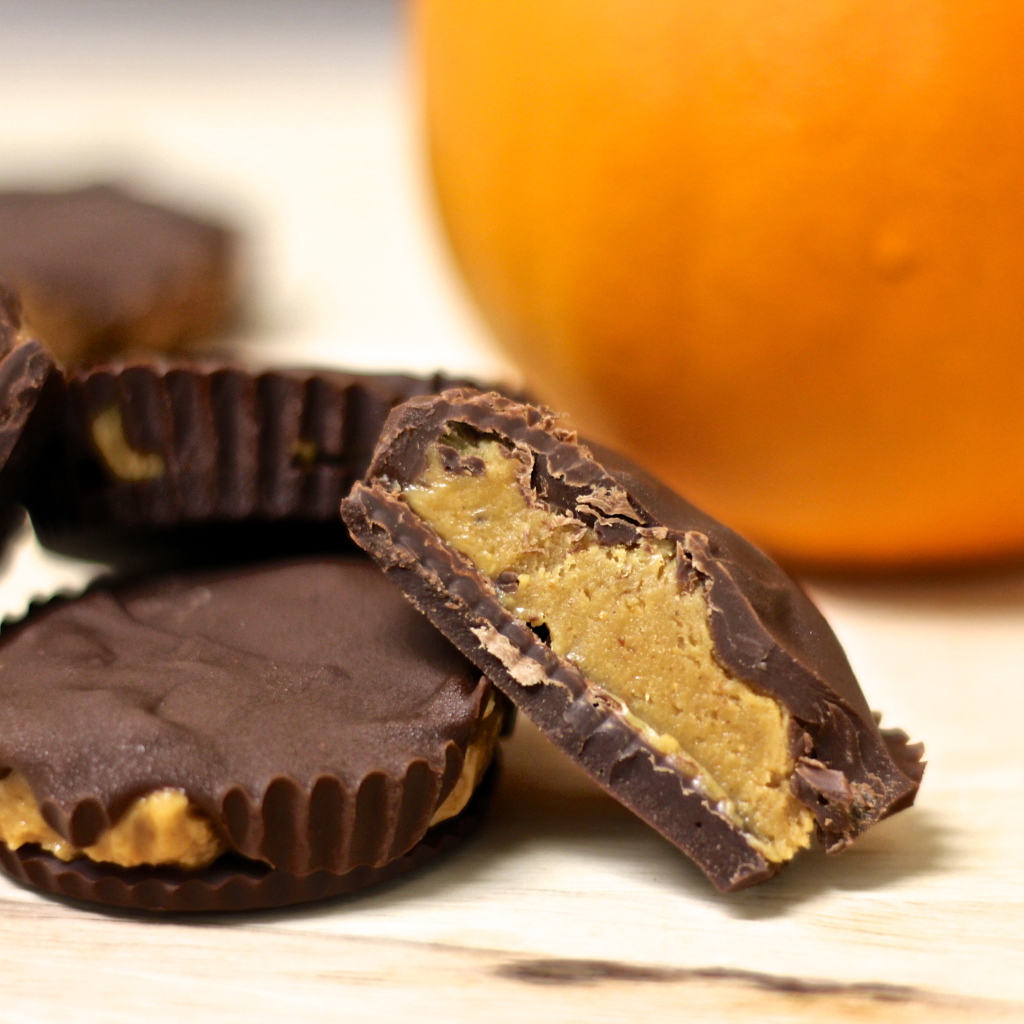 Yields 10 large or 20 small (gf, v, sf, nf option)
Ingredients
8 oz. dark or semisweet chocolate chunks or chips (about 1 1/4 cups)
1 tbsp coconut oil
1/2 cup natural peanut butter or sunflower seed butter
2 tbsp maple syrup
Instructions
Set out cupcake liners onto a small baking sheet.
Melt half of the chocolate with the half of the coconut oil in a double boiler (or you may use a microwave). Divide this melted chocolate mixture evenly among the prepared cupcake liners, and spread evenly. Place into the freezer for 10-15 minutes, until the chocolate has solidified.
Meanwhile, mix the peanut butter with the maple syrup until smooth. Remove the hardened chocolate from the freezer, and divide the peanut butter filling evenly among the cups. Spread the peanut butter evenly inside each cup, and place into the freezer for a few minutes to harden.
Melt the remaining chocolate and coconut oil, then divide evenly among the prepared cups. Place into the freezer for another 20 minutes or so to harden fully.
Allow to sit at room temperature for a few minutes before serving, or in the refrigerator if you would like to serve them cold.
Notes
Store in an airtight container in the refrigerator for up to 5 days.
Create. Nourish. Love. http://www.createnourishlove.com/