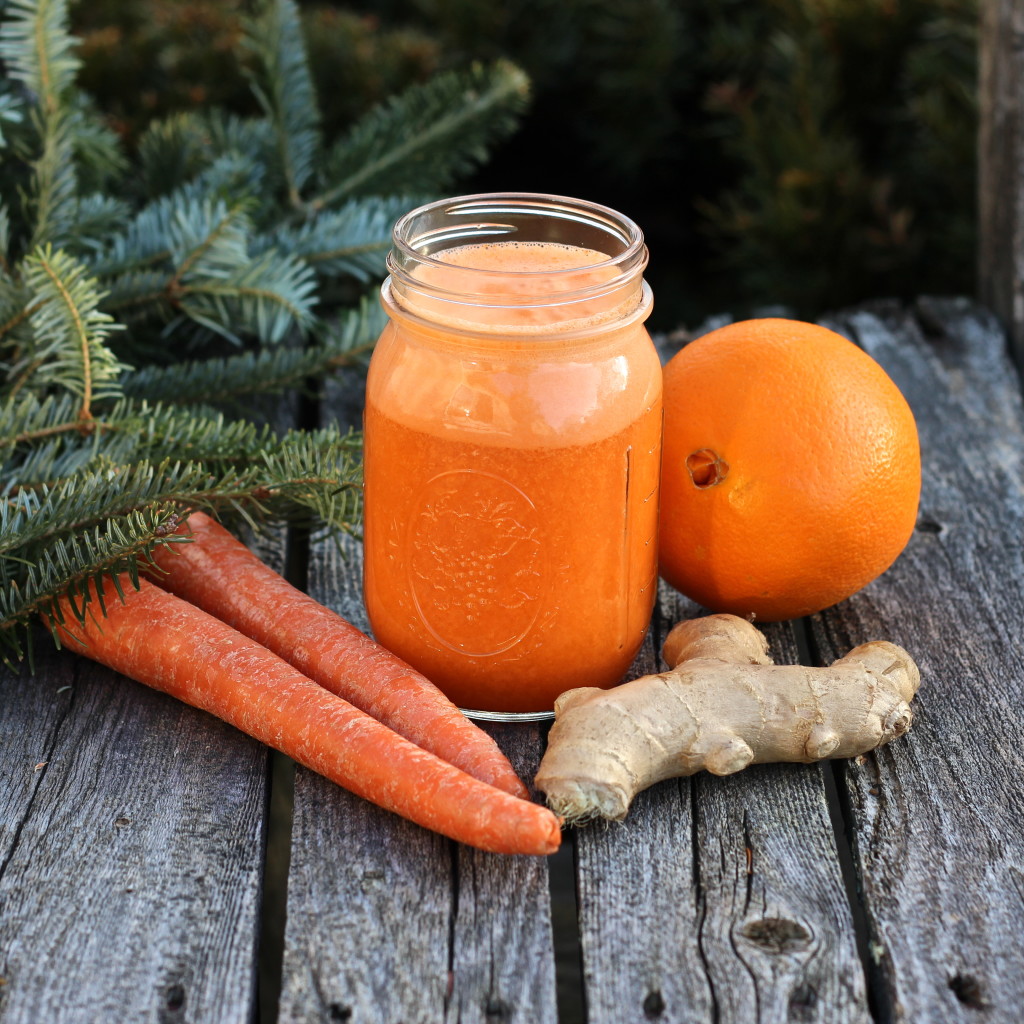 I hope that everyone had a wonderful holiday season, and a great start to the new year! I am thrilled to say that I received my first juicer for Christmas! Waiting a full day to assemble and use it simply was not an option for me, so I ended up trying it out on Christmas night! Although I am guilty of getting a bit overly-excited about these things, I must say that watching the juicer transform my produce into juice so quickly and effortlessly is pretty amazing.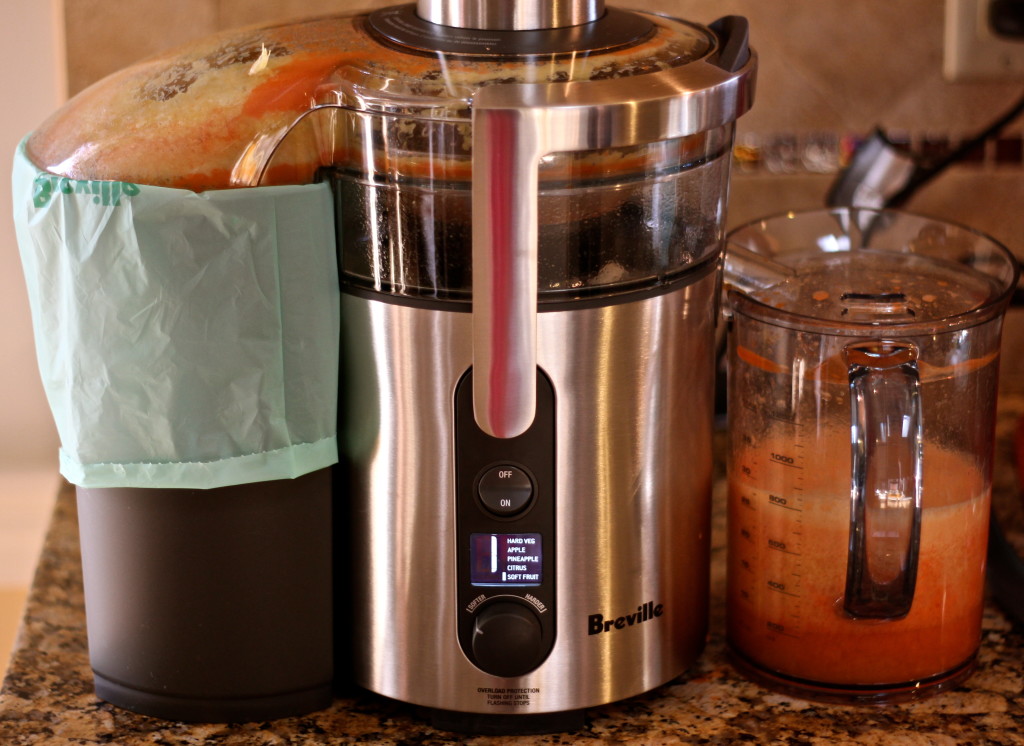 What's even more amazing is the nutrition that each and every ounce of that juice delivers. Due to the fact that the juicing process separates the nutrient-rich juice of produce from its fibrous pulp, all of the vitamins and minerals in the juice get immediately absorbed into our bloodstream when we drink it, rather than going through the slower process of digestion that is required when fiber is in the picture. This basically acts like a multivitamin supplement (only much stronger and better absorbed), while providing an immediate boost of energy. The naturally sweet and refreshingly-delicious taste is an added bonus!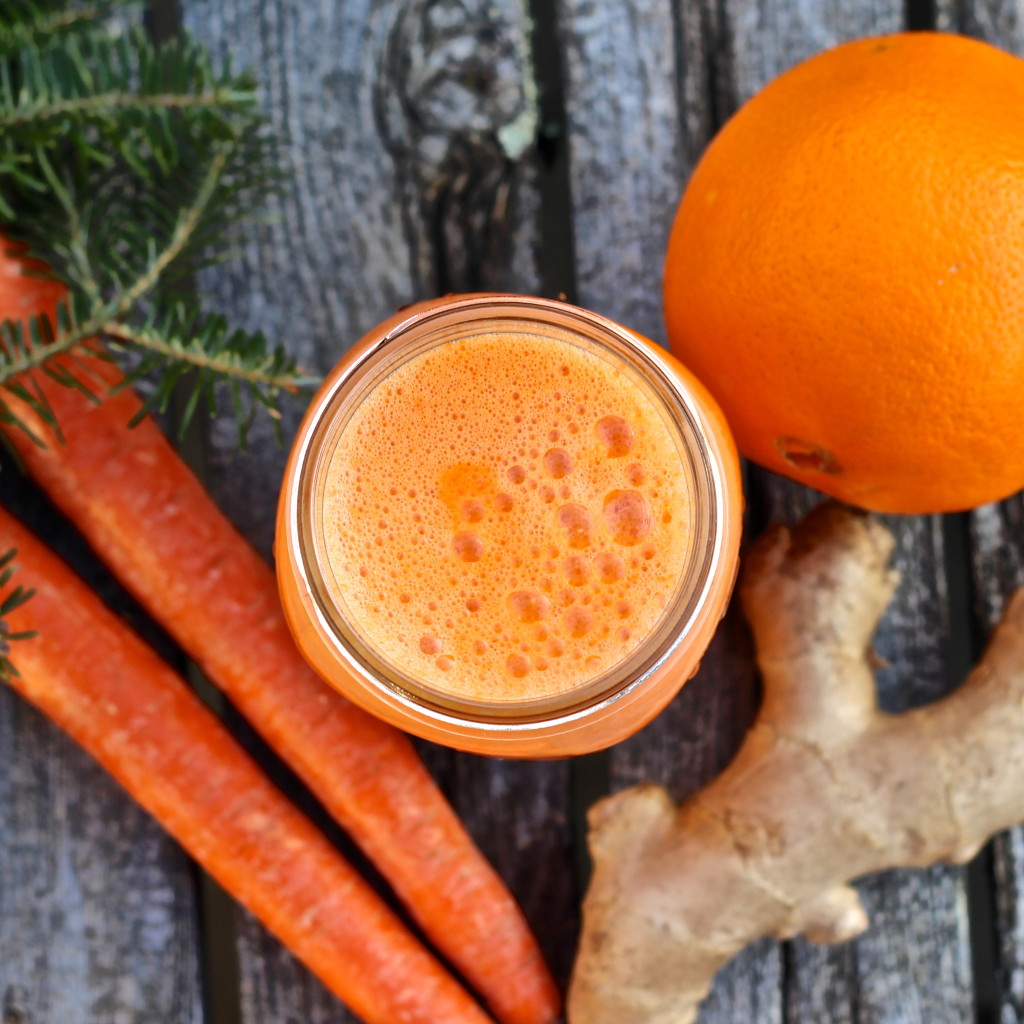 The juice I have been making the past few days contains only three simple ingredients that are packed with immunity-boosting antioxidants and cleansing nutrients:
Oranges- packed with antioxidant vitamin C, vitamin A, potassium, and polyphenols, oranges are great to prevent and help fight against viral infections and many other diseases, in addition to aiding in blood pressure regulation and optimal heart health.
Carrots- due to their abundance of vitamin A and antioxidant beta-carotene, carrots have been shown to improve vision, promote healthier skin and hair, reduce the effects of aging, and even help prevent cancer.
Ginger- this therapeutic super-healer promotes optimal digestion, easing any nausea, indigestion, or stomach upsets. Not to mention that its potent anti-inflammatory properties have been shown to rival the effects of NSAIDs (non-steroidal anti-inflammatory drugs) due to their ability to significantly decrease the pain and inflammation associated with various conditions.
It's no wonder why my whole family feels amazing after drinking this juice! Head on over to Mind Body Green for the original post. Enjoy!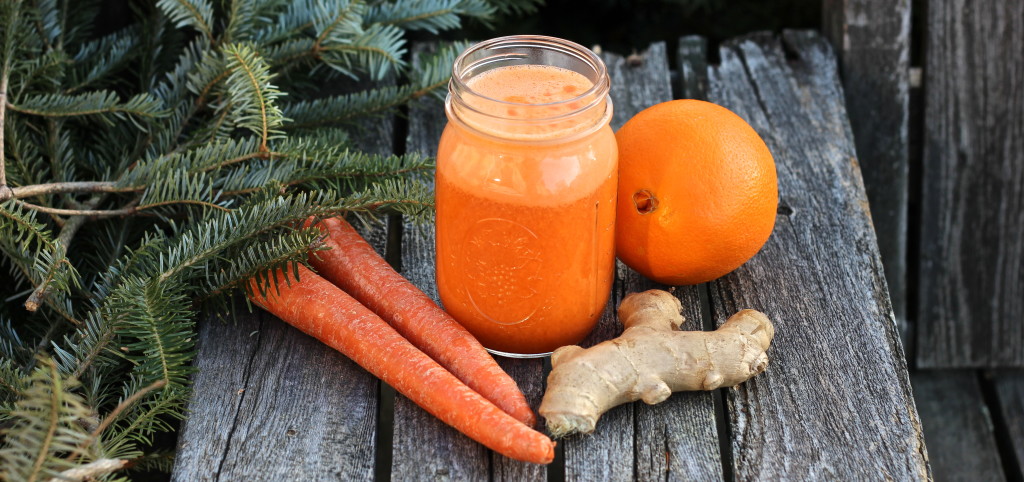 Sweet Orange, Carrot and Ginger Juice
2014-12-27 21:09:39
Serves 2
gf, v, nf, sf
Ingredients
4 navel oranges, peeled
6 medium carrots, peeled
1-inch knob fresh ginger, peeled
Instructions
Simply run all ingredients through a juicer, pour into glasses, and drink immediately!
Create. Nourish. Love. http://www.createnourishlove.com/