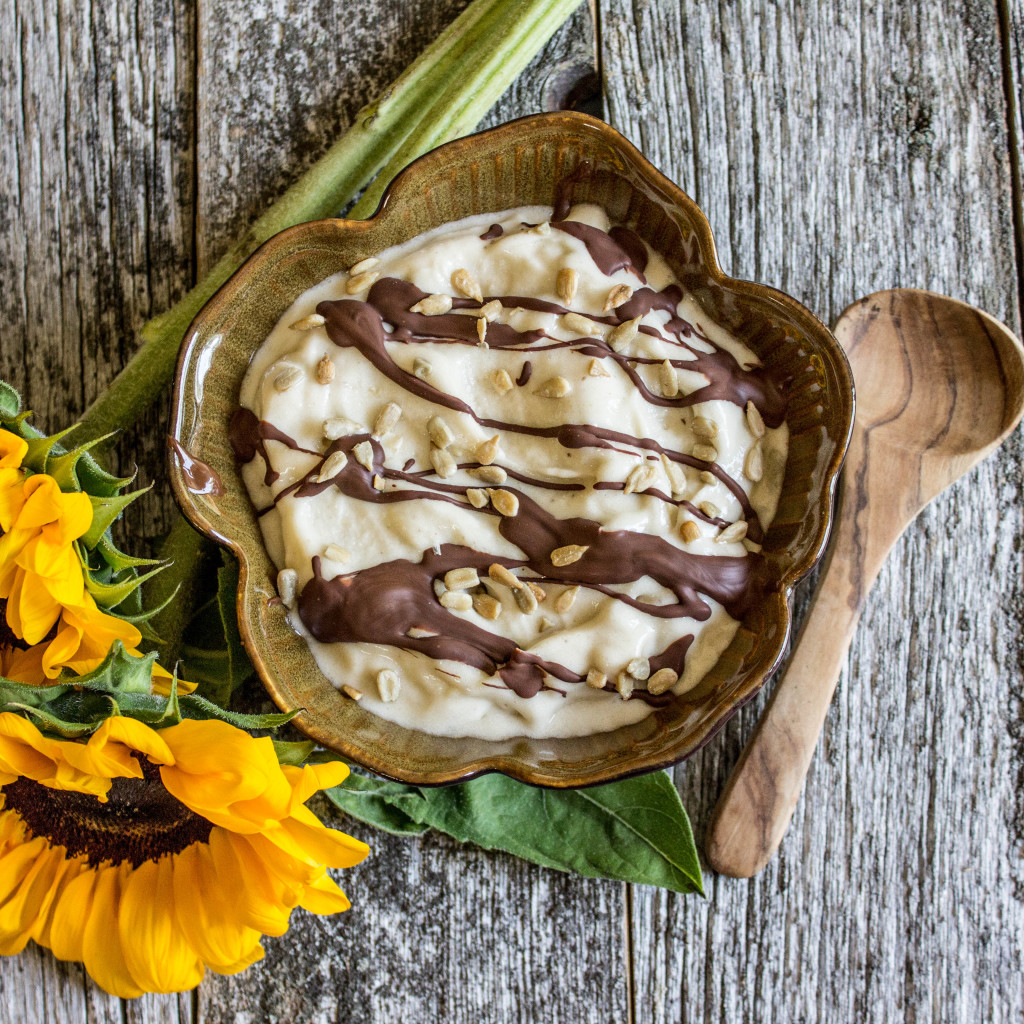 Growing up, I was never much of a fan of dairy. I was the child (and teenager) who hated milk, and preferred my pizza without cheese. I did, however, have a pretty big obsession with rich and creamy ice cream, preferably loaded with chocolaty goodies and/or peanut butter.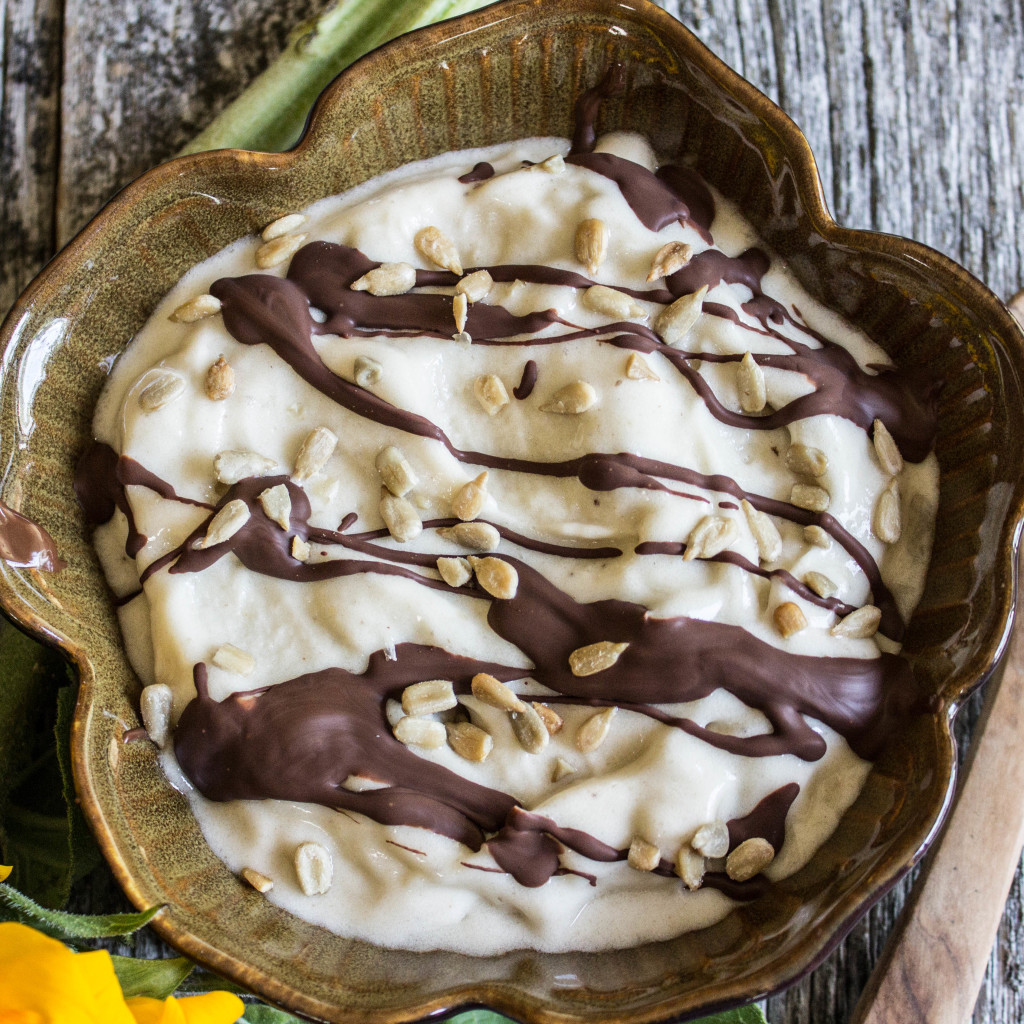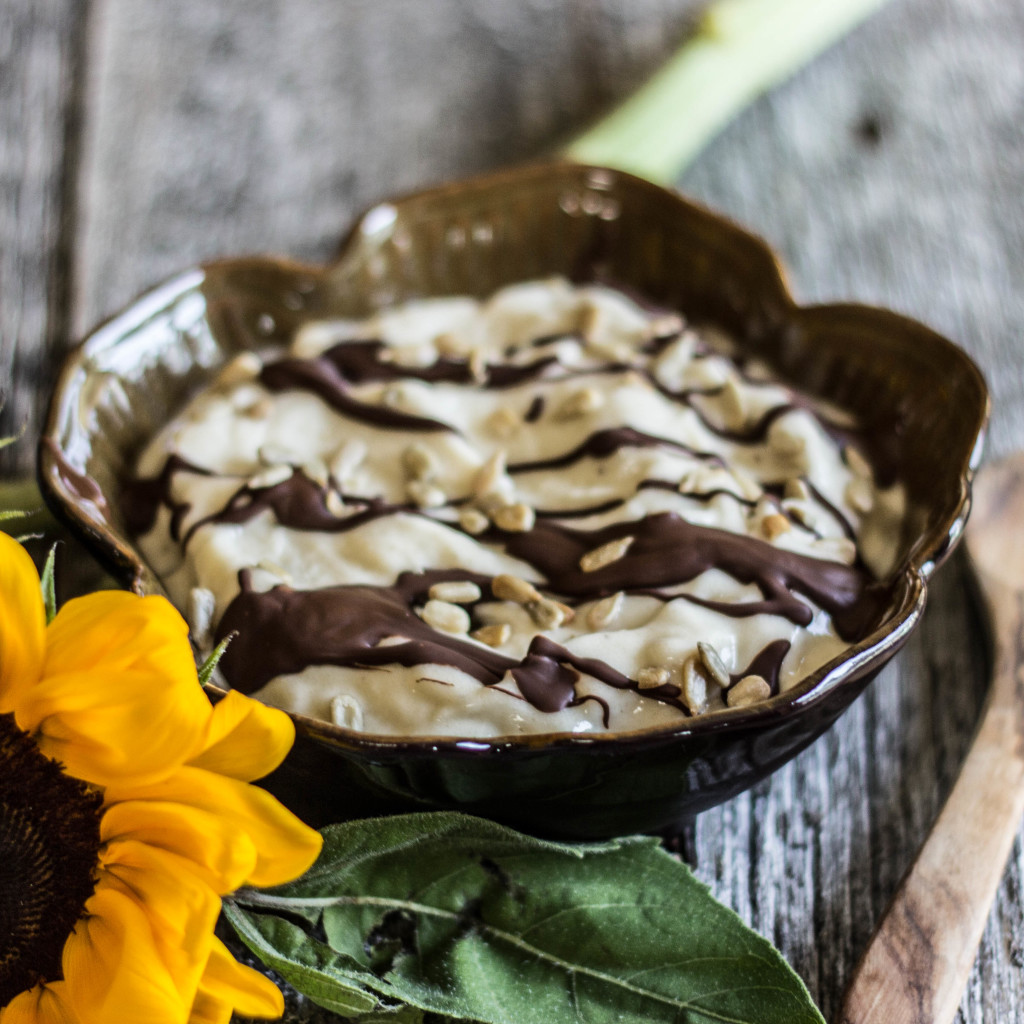 I no longer consume dairy due to my lactose intolerance and vegan lifestyle, but I recently discovered that [delicious] ice cream doesn't have to be compromised in a dairy-free diet. I am aware of the abundance of non-dairy ice cream products that are sold in markets, and have found some to be pretty tasty. However, it wasn't until I discovered banana ice cream that I was able to truly fall in love with ice cream all over again. Here are some of the reasons why:
-Banana ice cream is the epitome of simplicity. The only necessary ingredient to make it is frozen bananas (then you can add as many flavor/texture ingredients as your heart desires!), so you don't have to worry about the giant list of unnecessary additives and preservatives that you find in most conventional ice cream.
-It takes only a few minutes to make, and doesn't require any extra time for freezing before you eat it.
-Its nutritious! Bananas are packed with vitamins an minerals such as potassium, fiber, manganese, vitamin B6, folate and magnesium. That's one healthy dessert!
-Bananas also provide a healthy dose of tryptophan, which gets converted into the mood-boosting neurotransmitter serotonin, so its not only the amazing taste of this recipe that will leave you happy!
-Its delicious. End of story. I encourage any and everyone to have fun with their favorite flavors and try it out. Enjoy!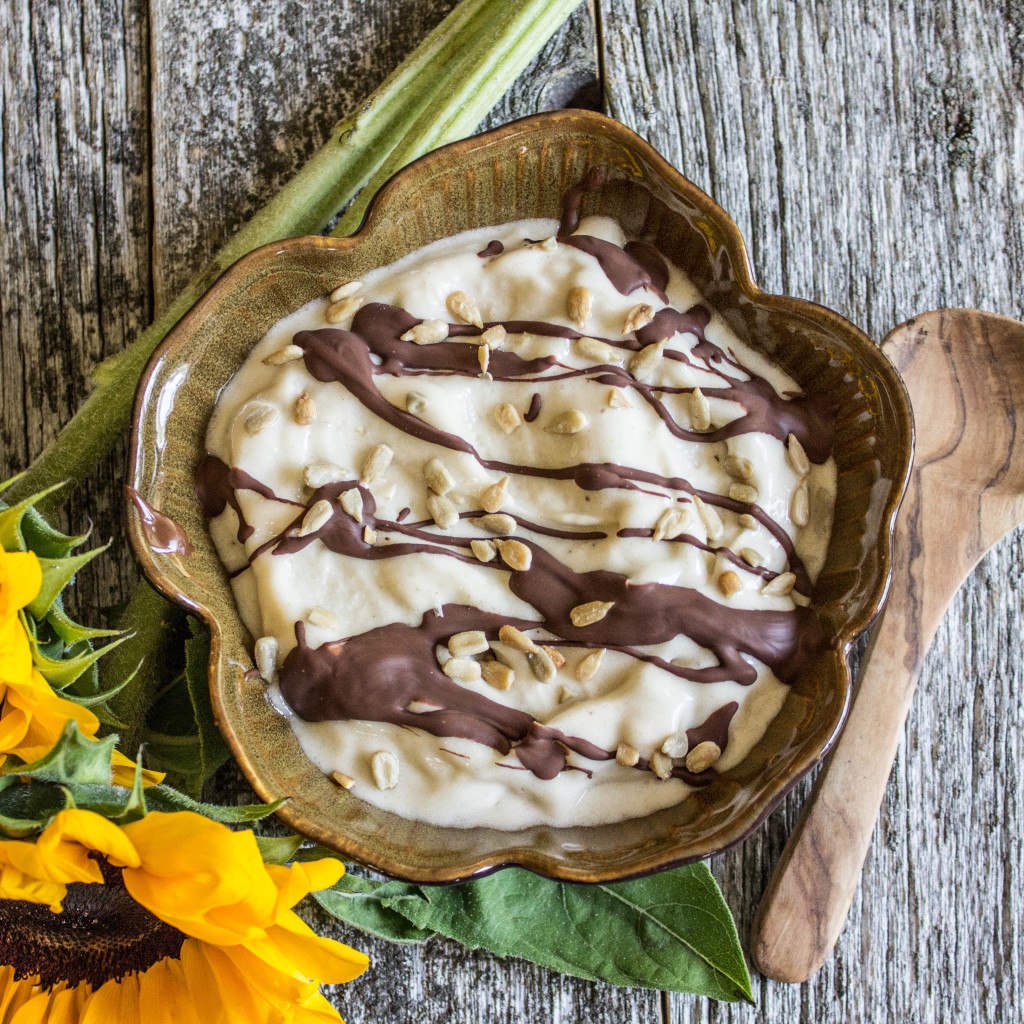 Banana Ice Cream
2015-06-18 15:34:45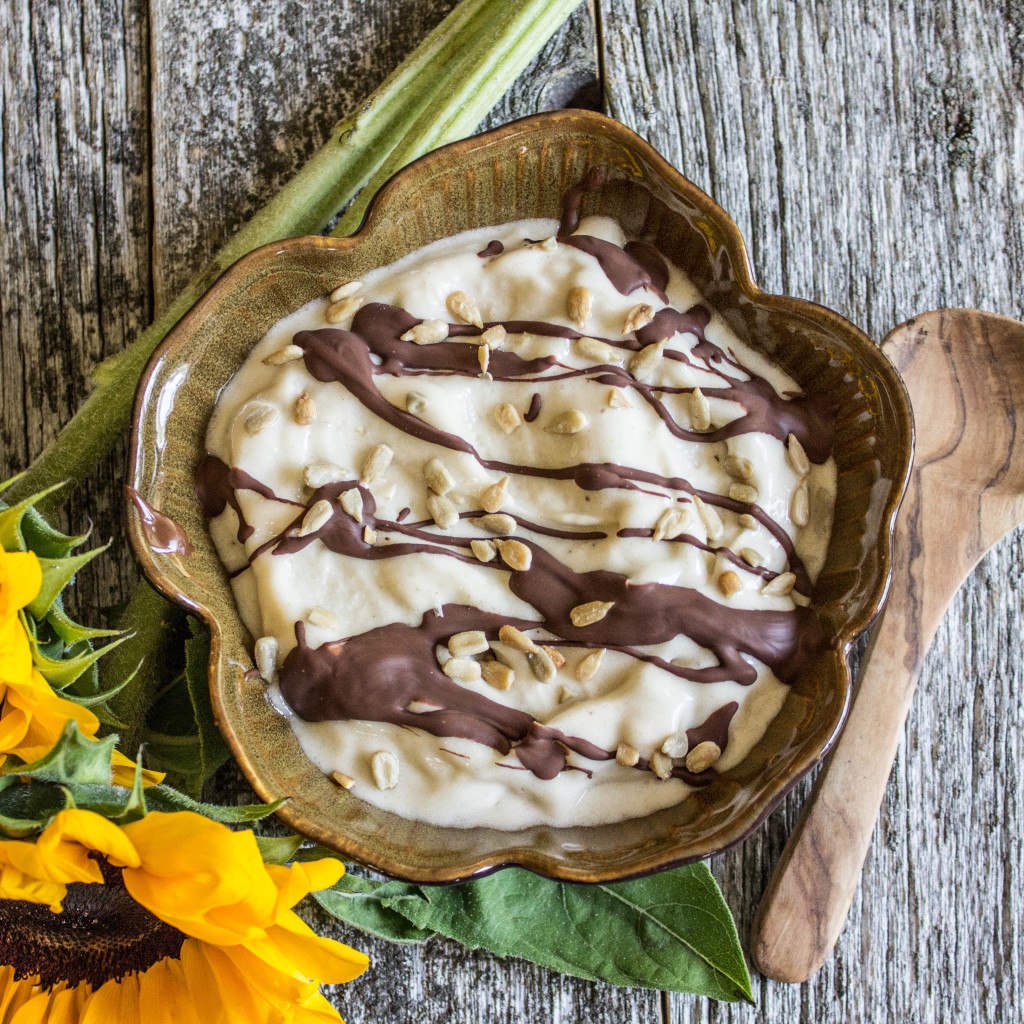 Serves 1-2 (gf, v, nf, sf)
Ingredients
3 very ripe bananas, frozen*
1 tsp vanilla extract
Mix-ins and toppings of choice- Cacao powder, melted dark chocolate, nut/seed butter, fresh or frozen berries, medjool dates, fresh banana slices, hemp seeds, sunflower seeds, granola, the possibilities are endless!
Instructions
Place frozen bananas and vanilla in the bowl of a food processor or high-speed blender. Blend until a smooth and creamy texture is achieved. Blend or stir in mix-ins of choice. Scoop into a bowl, and top with your favorite toppings. Enjoy!
Notes
*It is important for your bananas to be extremely ripe and spotty before freezing in order for their natural sugars to shine through.
To freeze, I like to peel my bananas and cut them into quarters, then place them in sealed freezer bags until ready to use.
Create. Nourish. Love. http://www.createnourishlove.com/