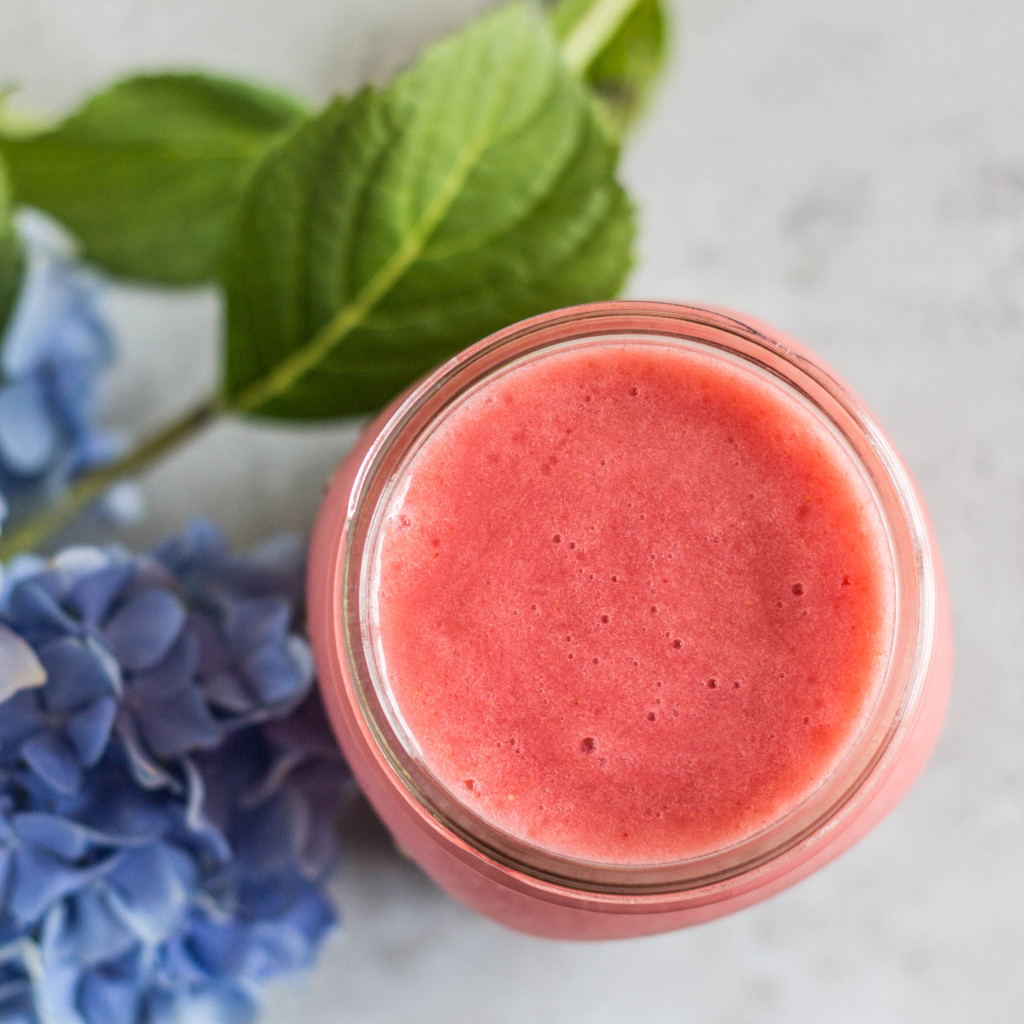 I'm all about using a variety of of ingredients in my juices and smoothies these days, but it wasn't always that way. Honestly, prior to being gifted my Vitamix a year and a half ago, I had one go-to smoothie flavor to order out and make whenever I had the craving: The classic strawberry-banana.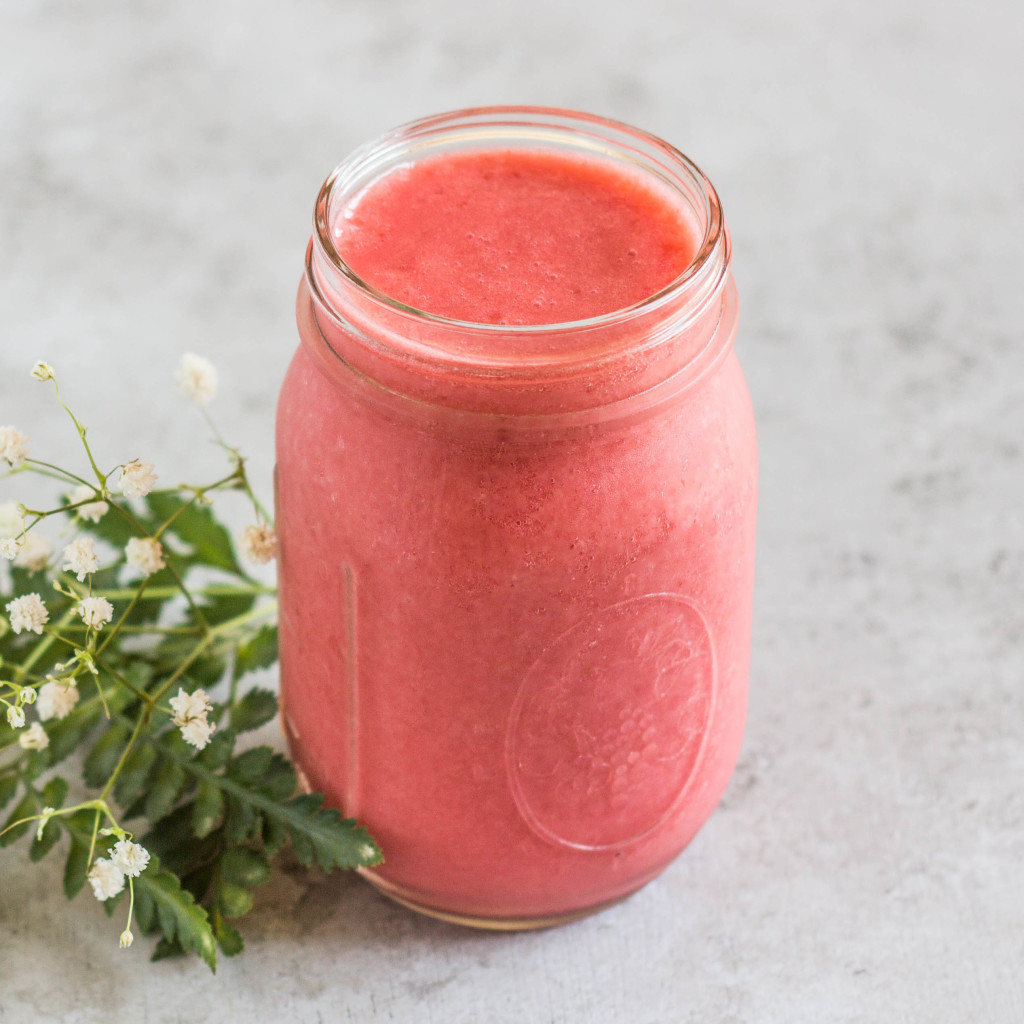 When I think about the smoothies I would order out when I was growing up, they probably contained dairy as well as a whole lot of artificial ingredients rather than actual fruit. Fortunately, the homemade strawberry-banana smoothies that I make now are just as sweet and even more flavorful than the artificial kind, and require nothing but whole, real foods to be made.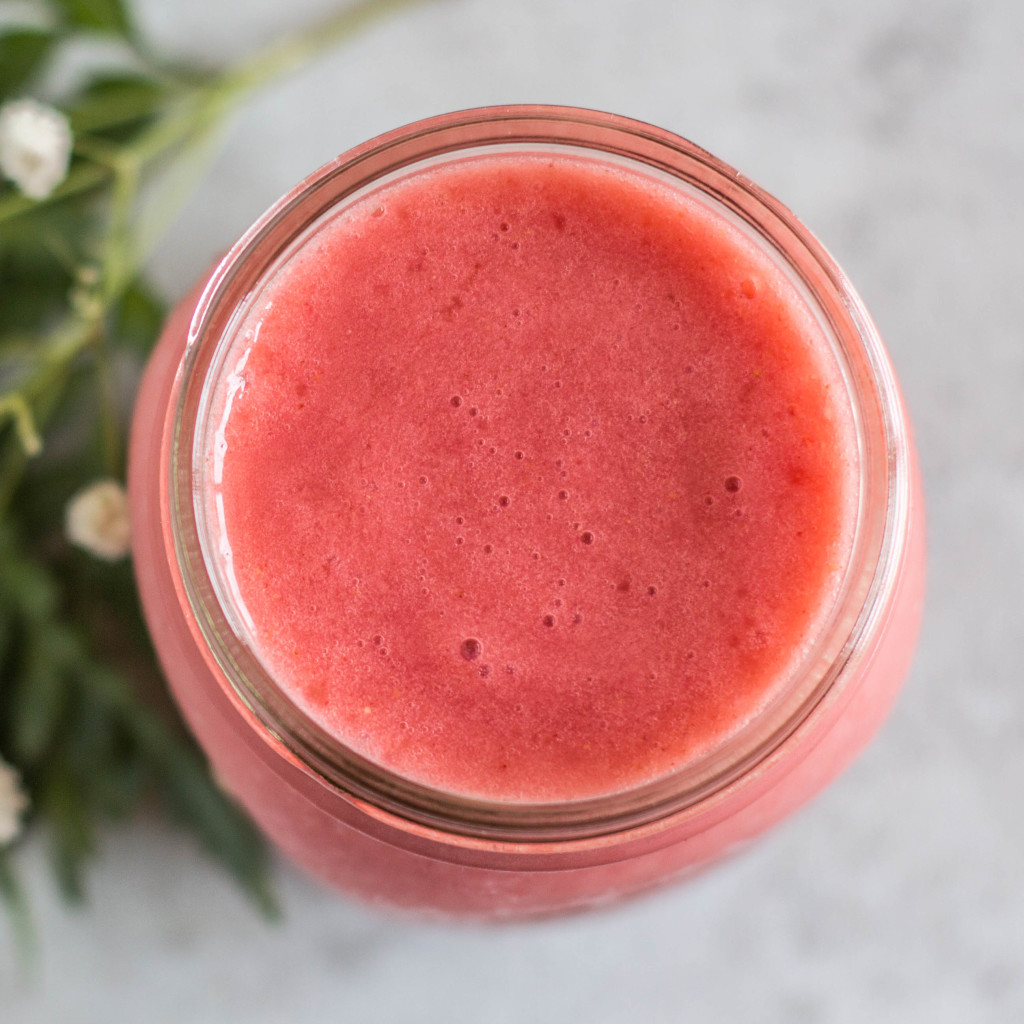 The classically delicious flavor and lovely pink color of this smoothie are pretty fantastic, and only a few simple ingredients are required to make it. Plus, with the high antioxidant vitamin C content in the strawberries, the potassium, magnesium, and B vitamins in the bananas, and the healthy omega-3 fats in the flax and chia seeds, this smoothie is basically a nutritional powerhouse in disguise! Enjoy!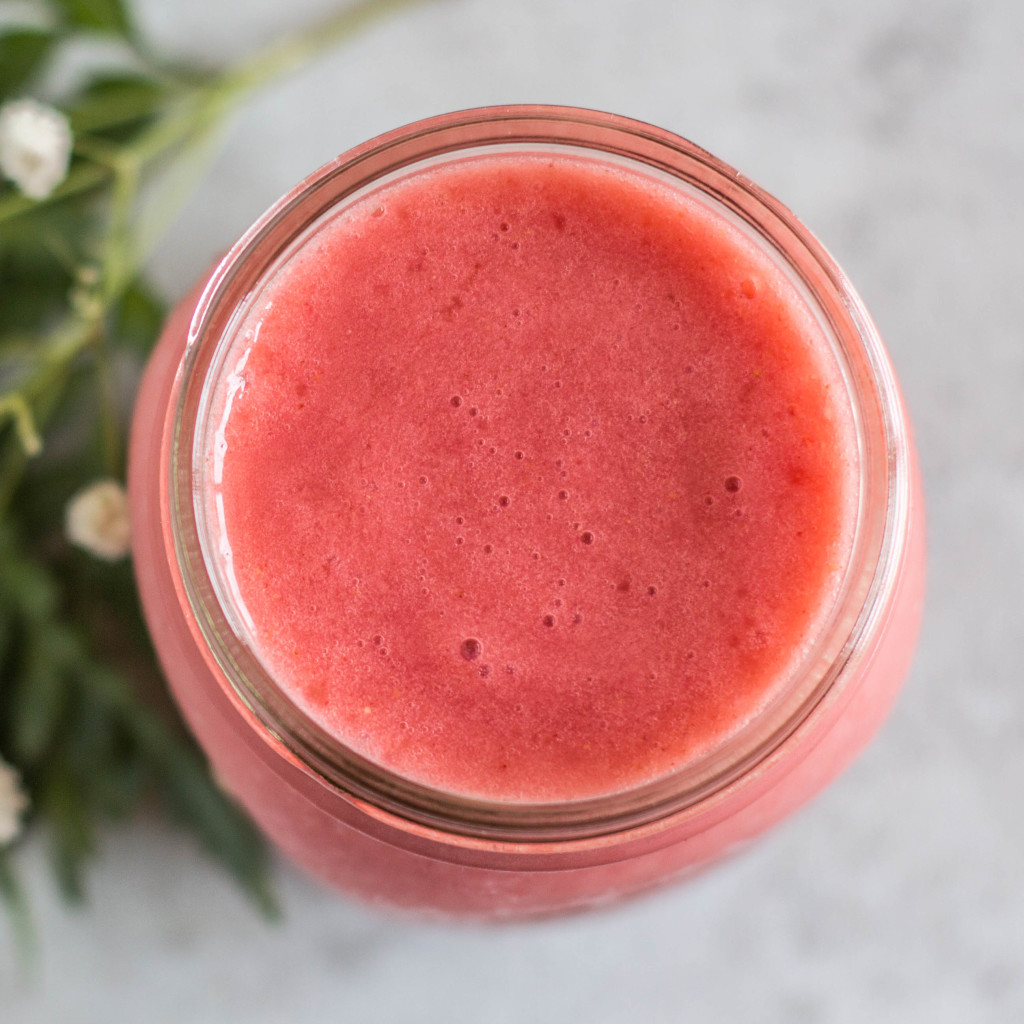 Classic Strawberry-Banana Smoothie
2015-07-17 23:25:55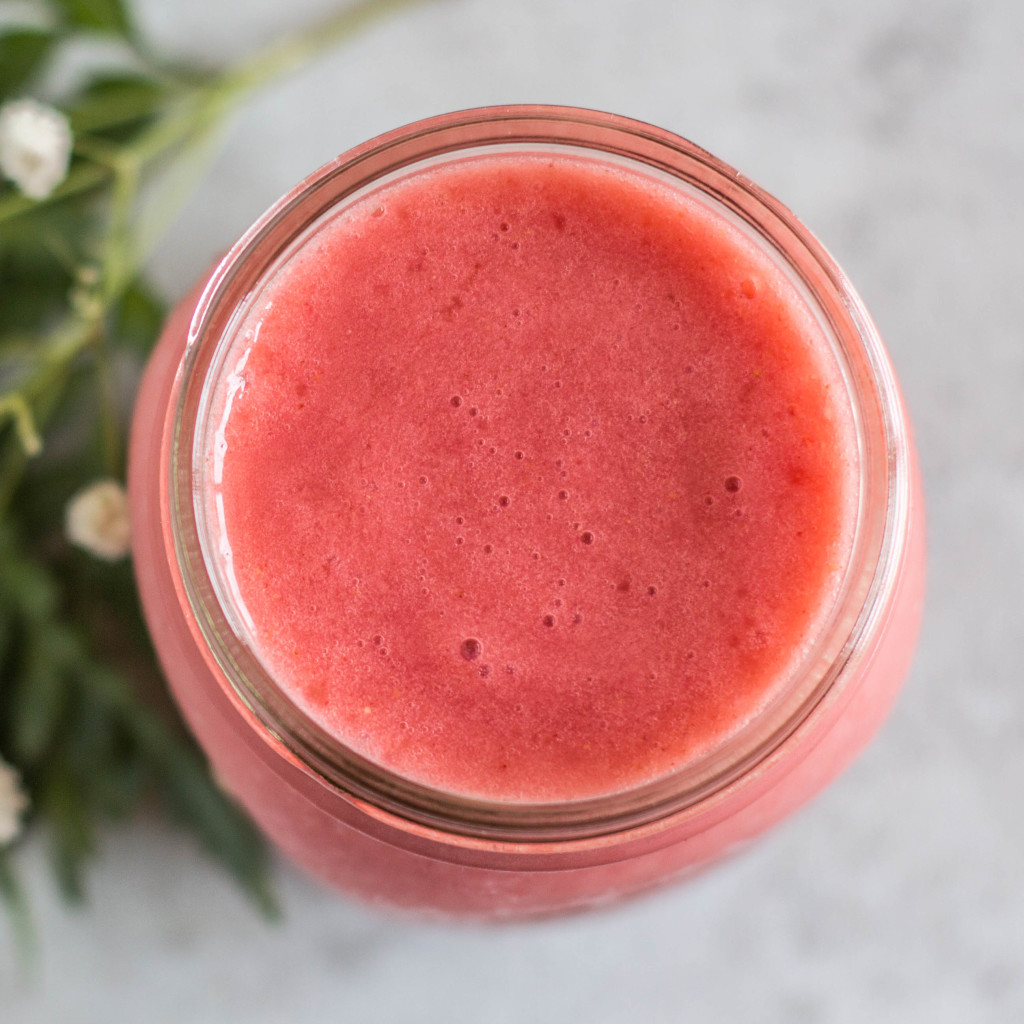 Serves 1-2 (gf, v, nf, sf)
Ingredients
2 ripe bananas, frozen
2 cups frozen strawberries
1 1/2 cups non-dairy milk or water
1 tbsp maple syrup, optional
1 tbsp flax or chia seeds, optional
Instructions
Combine all ingredients in a high-speed blender and blend until smooth and creamy. Enjoy!
Create. Nourish. Love. http://www.createnourishlove.com/