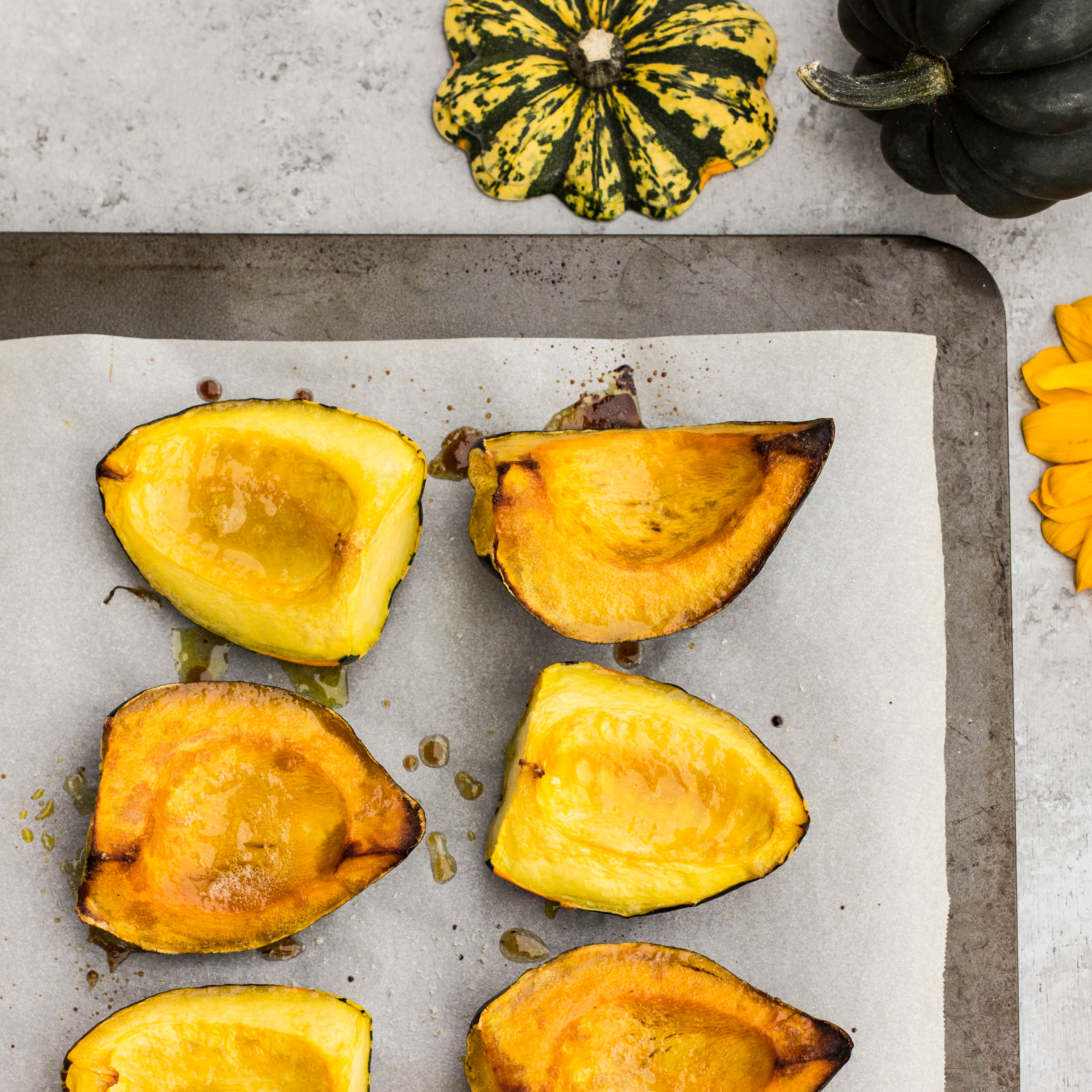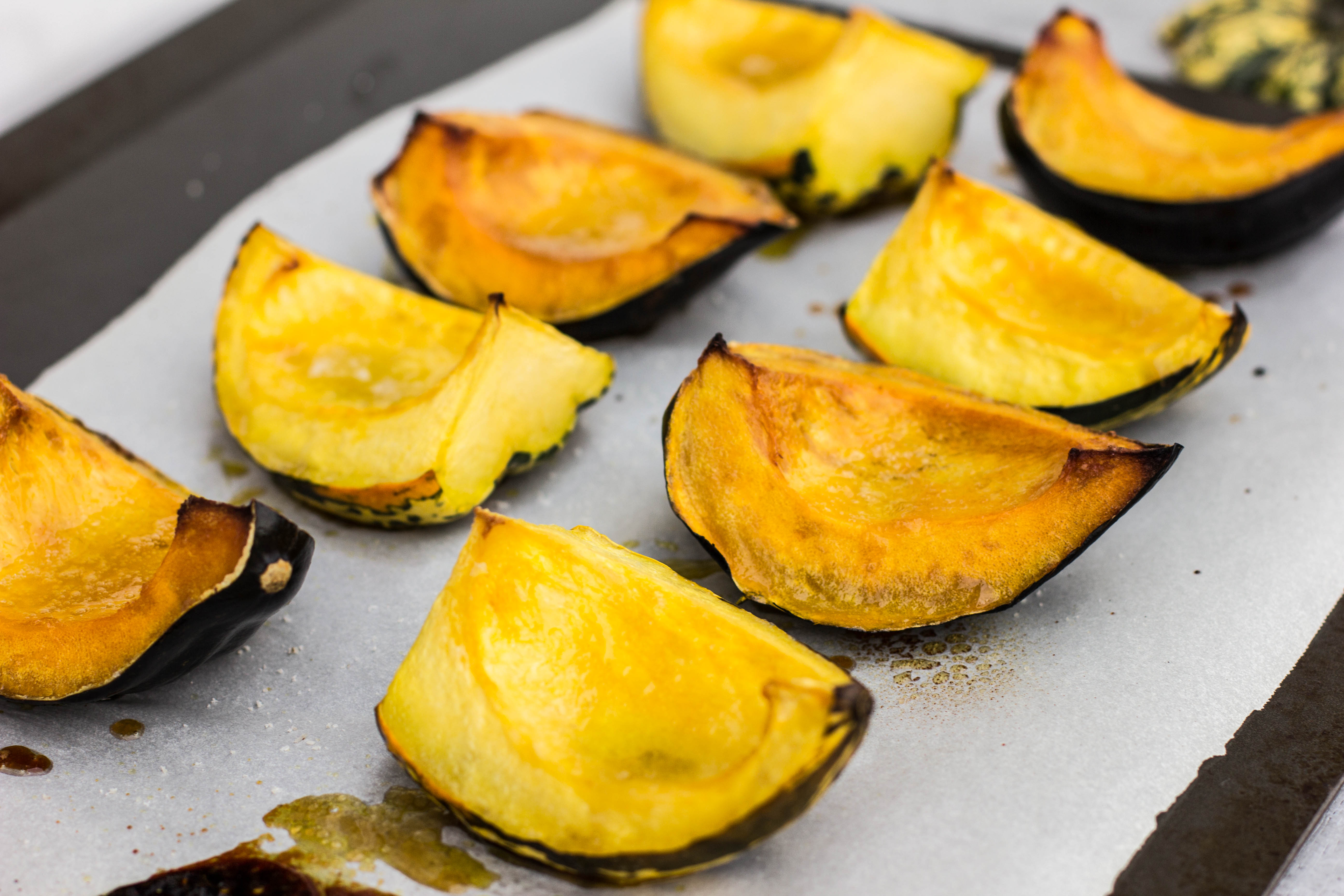 Now that my love of squash is well-established, I thought I would share one of my favorite recipes for simple roasted squash that can be enjoyed on its own, on top of a salad or power bowl, and even as a side dish for the holidays!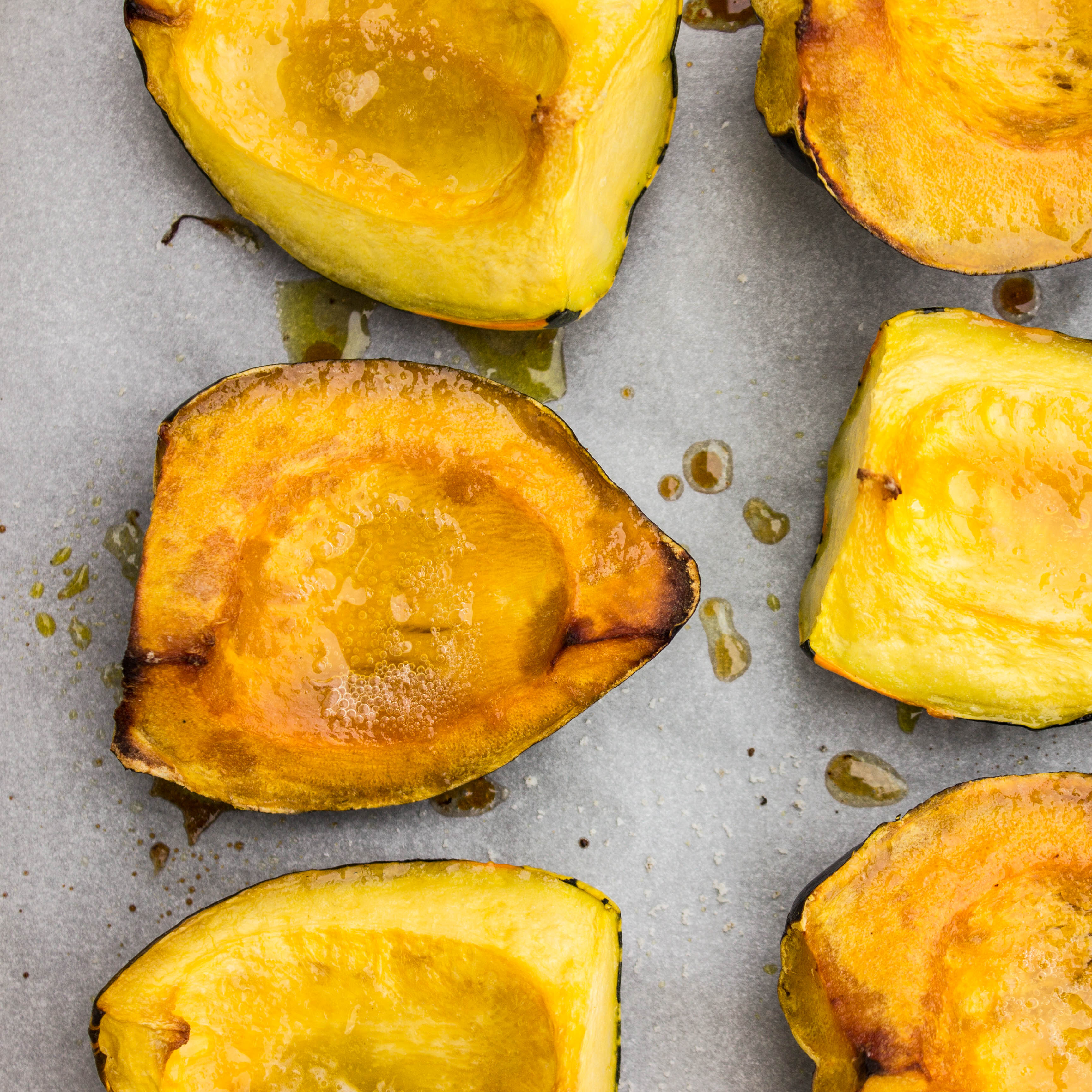 I use acorn squash in this recipe, but I have also had great success with butternut and carnival squash using similar flavors. To me, maple syrup and squash together are the epitome of fall (in the food world). This recipe is one that truly proves how delicious plant-based food can be, even in its simplest form!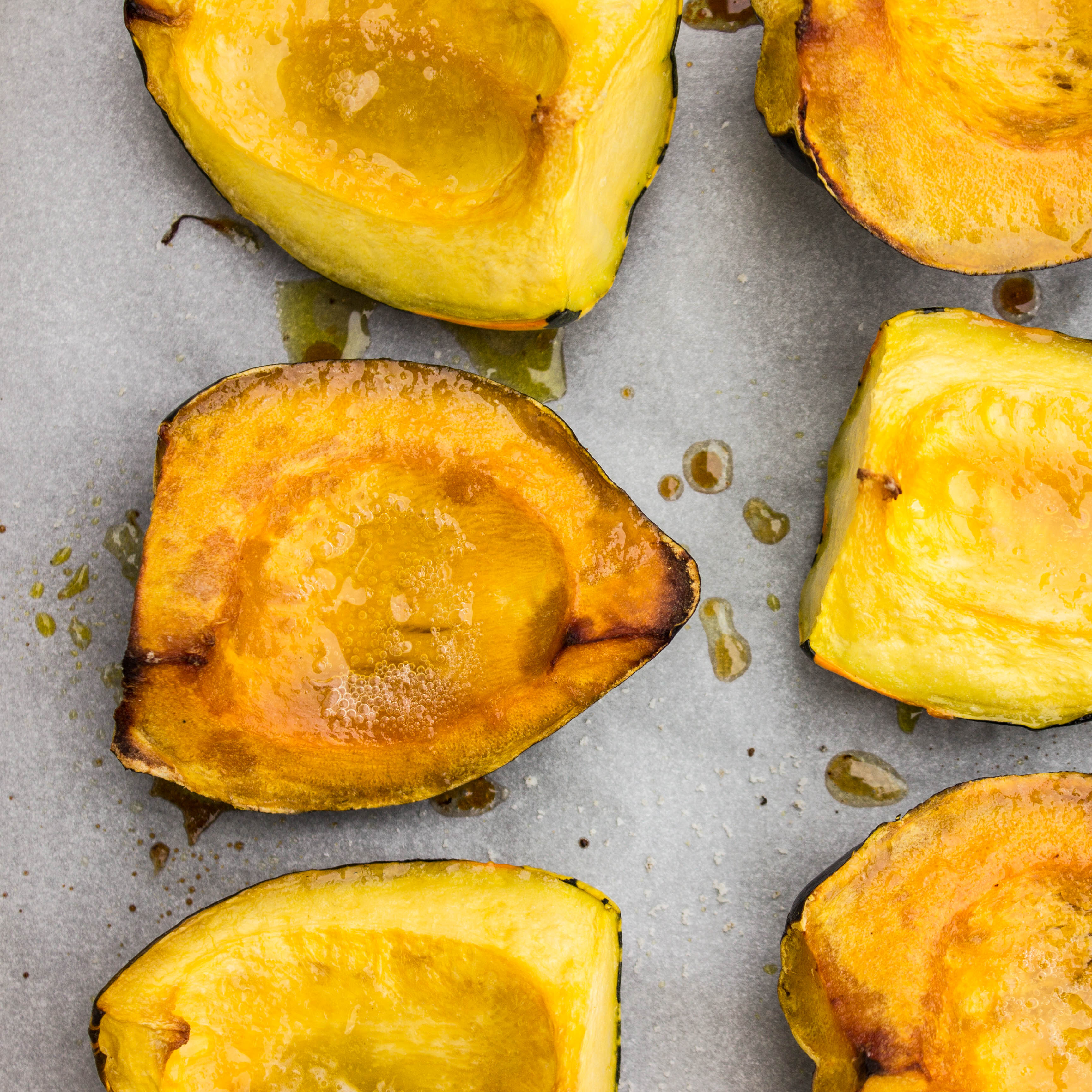 Maple Roasted Acorn Squash
2015-11-04 22:43:25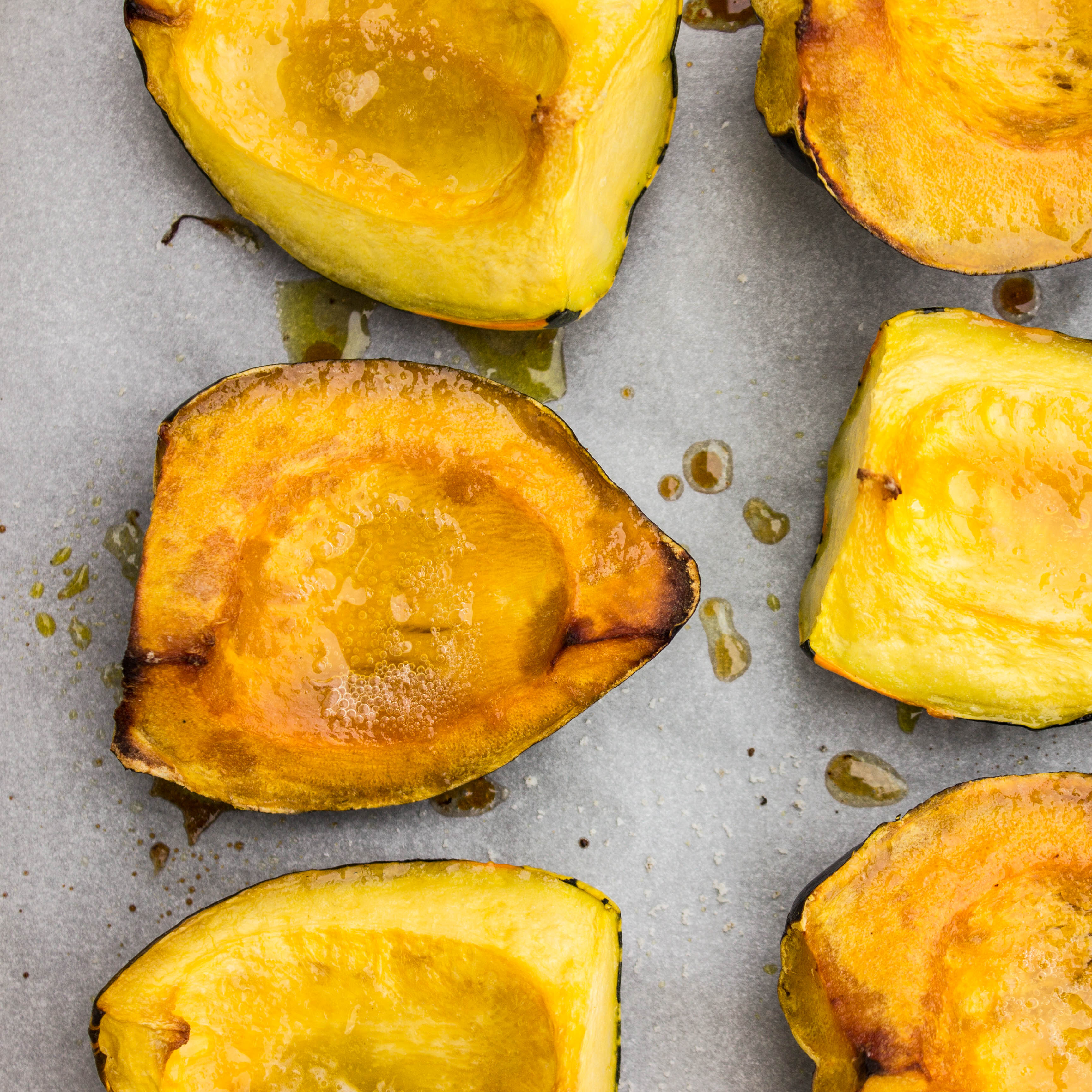 Serves 4
gf, v, nf, sf
Ingredients
2 acorn squash (about 1 pound each)
2 tablespoons olive oil or melted coconut oil
2 tablespoons pure maple syrup
½ teaspoon sea salt
Instructions
Preheat oven to 375 degrees F. Line a baking sheet with parchment paper.
Cut the squash in half lengthwise, scrape out the seeds, then cut each half in half (you will have 8 quarters). Place the squash pieces on the prepared baking sheet, cut side up.
Stir together the oil and maple syrup in a small bowl. Evenly brush this mixture onto the squash, then sprinkle with sea salt. Place the squash in the oven and roast 45 minutes to 1 hour, until the squash is fork-tender, golden and caramelized on the edges. Allow to cool slightly, then serve!
Create. Nourish. Love. http://www.createnourishlove.com/