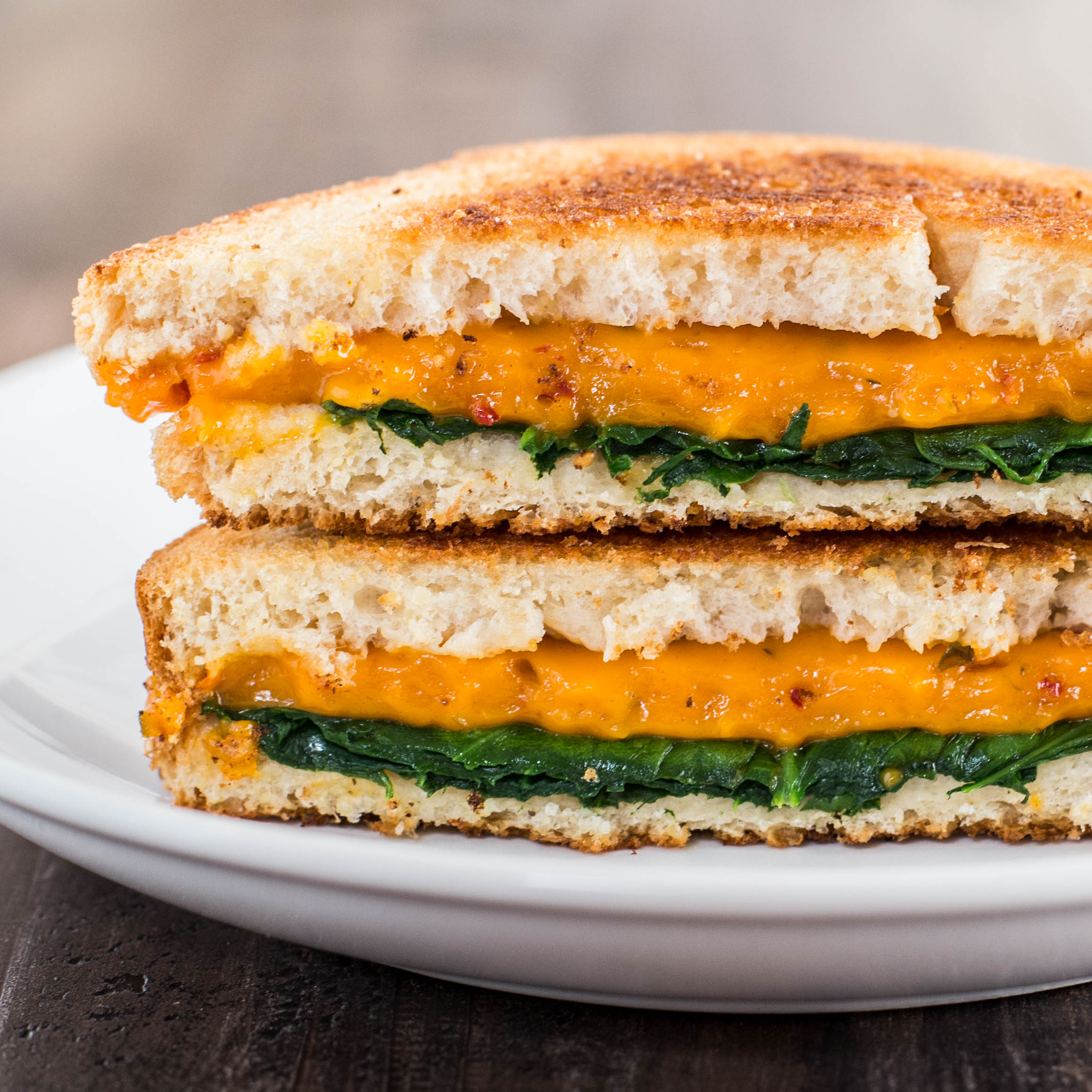 It is common for people to think of their favorite foods from their childhood as comfort foods. Although my typical pancakes, pasta, and oatmeal are some of my favorites, there are many other meals that I enjoyed as a child that I crave now, one of them being GRILLED CHEESE!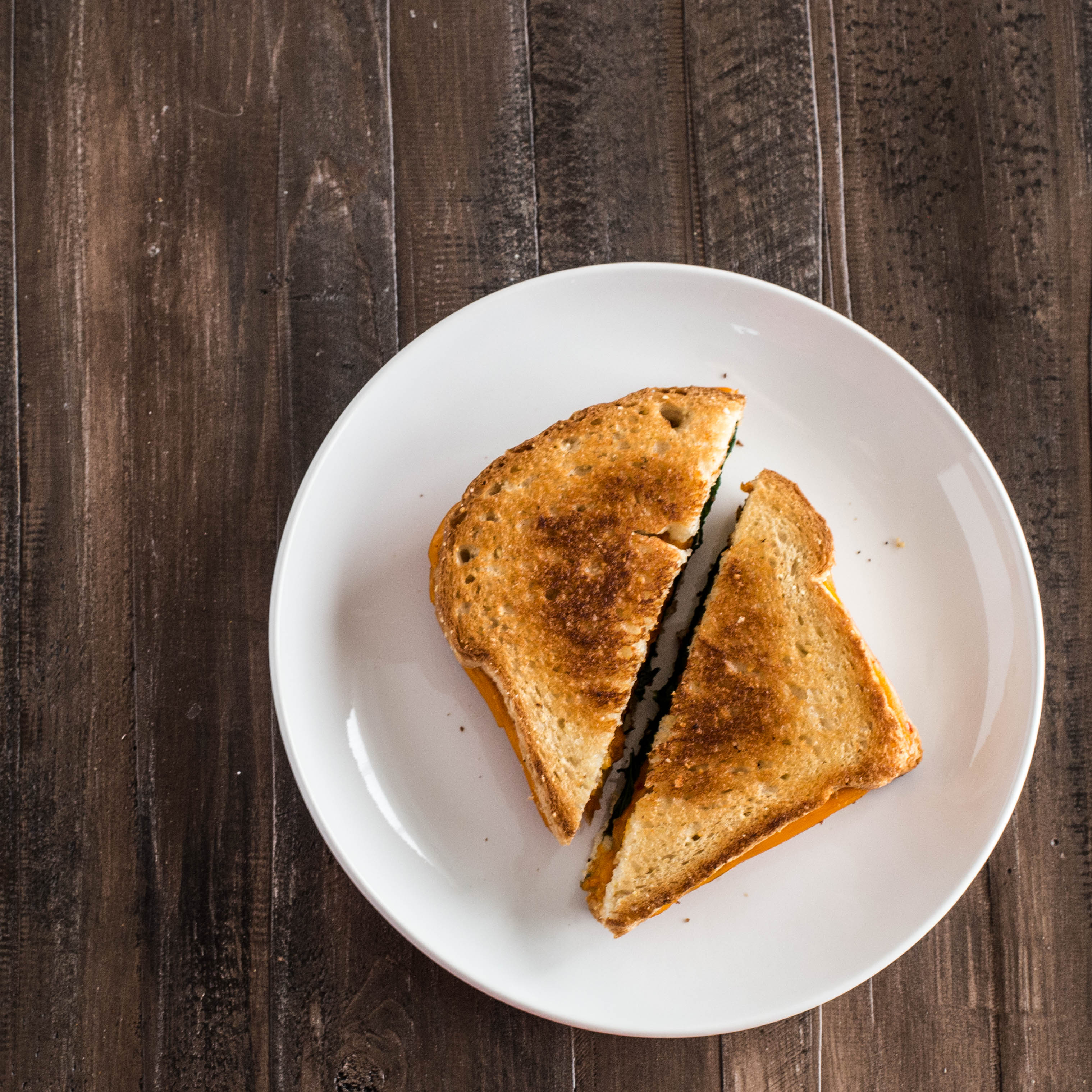 It's been over five years now that I haven't eaten dairy, and although I occasionally noticed the presence of dairy-free cheeses at the market, I was always too skeptical to try them. In fact, I only discovered my love of vegan cheese by accident after ordering a vegan pizza at a local pizza restaurant (assuming that they would simply omit the cheese like most other restaurants in my area), and receiving a pizza covered in this unfamiliar cheese. After skeptically tasting it (and asking Spencer to try it to make sure the cheese wasn't "real"), I fell in pizza love. Soon after, I finally decided to buy some vegan cheese at the market and try it out in my childhood favorite sandwich. As a result, I fell in sandwich love.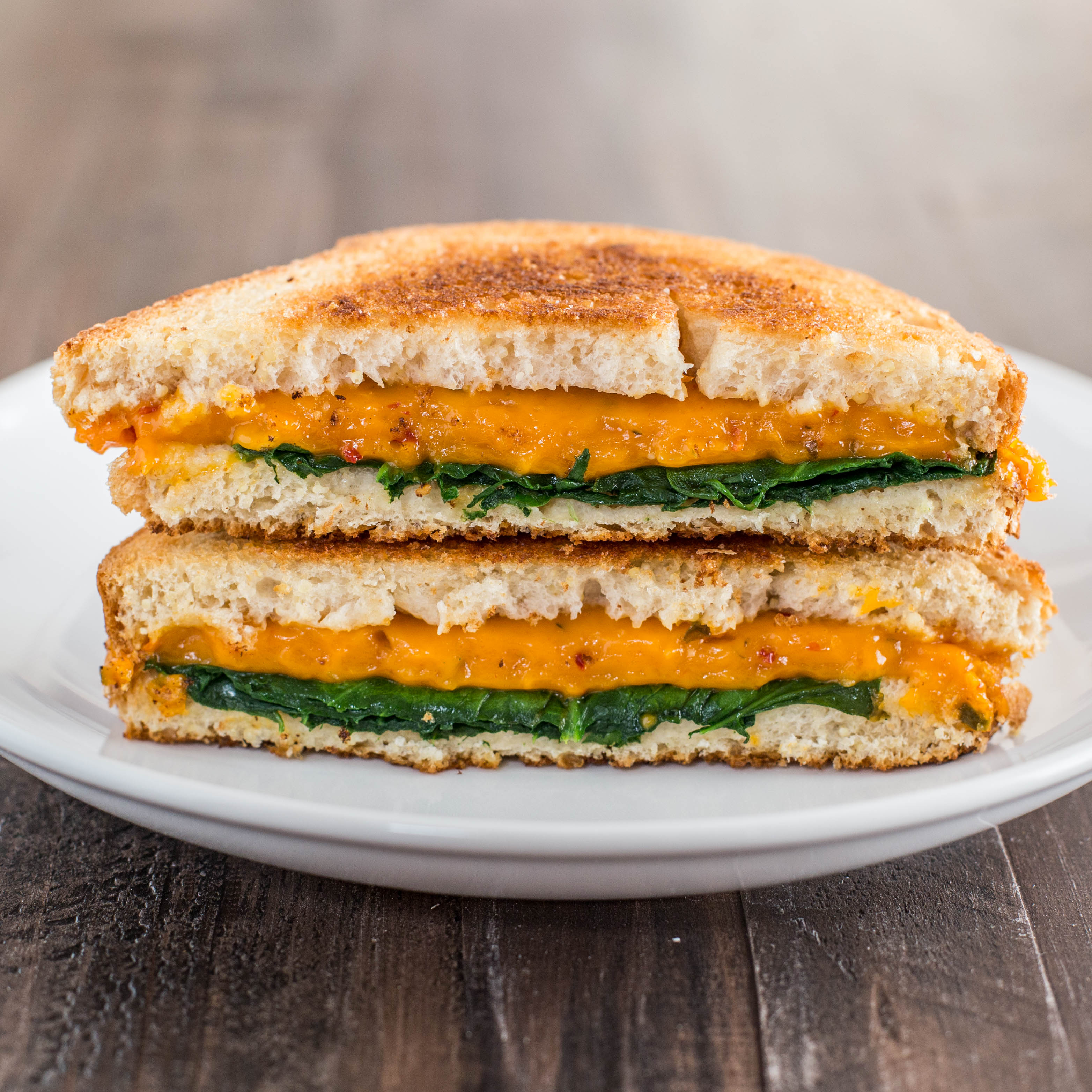 I have to say, the vegan cheeses I have tried are pretty amazing. My personal favorites are the slices by the Chao and Follow Your Heart brands. I love these because they are non-gmo, made from simple ingredients such as coconut oil, fermented tofu, and starch, and taste just like the "real thing!" Not to mention, they melt beautifully! I am happy to say that the classic grilled cheese sandwich is once again a comfort staple in my (and my mom's!) diet. I hope you try it out, and enjoy!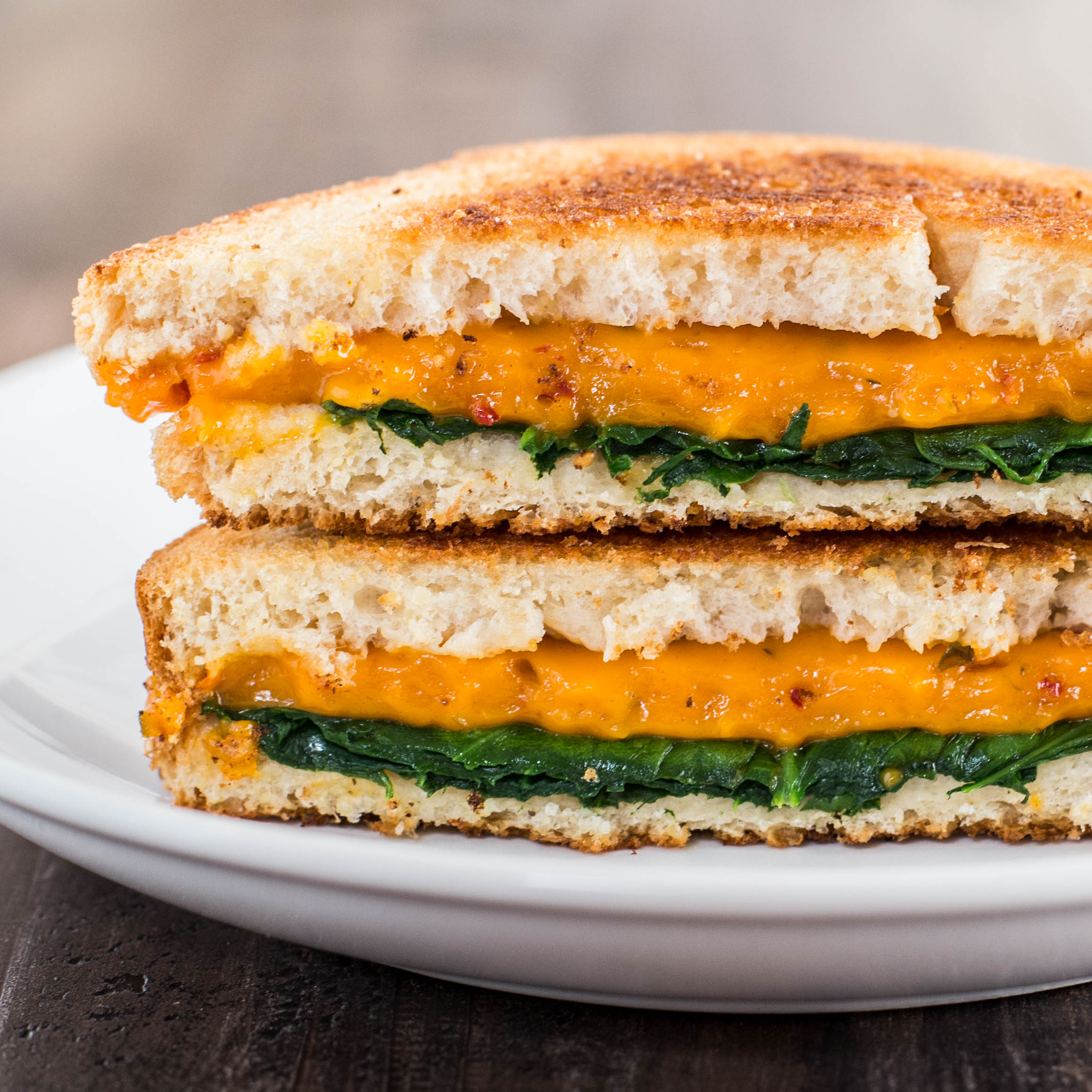 Vegan Grilled Cheese
2015-11-16 22:56:03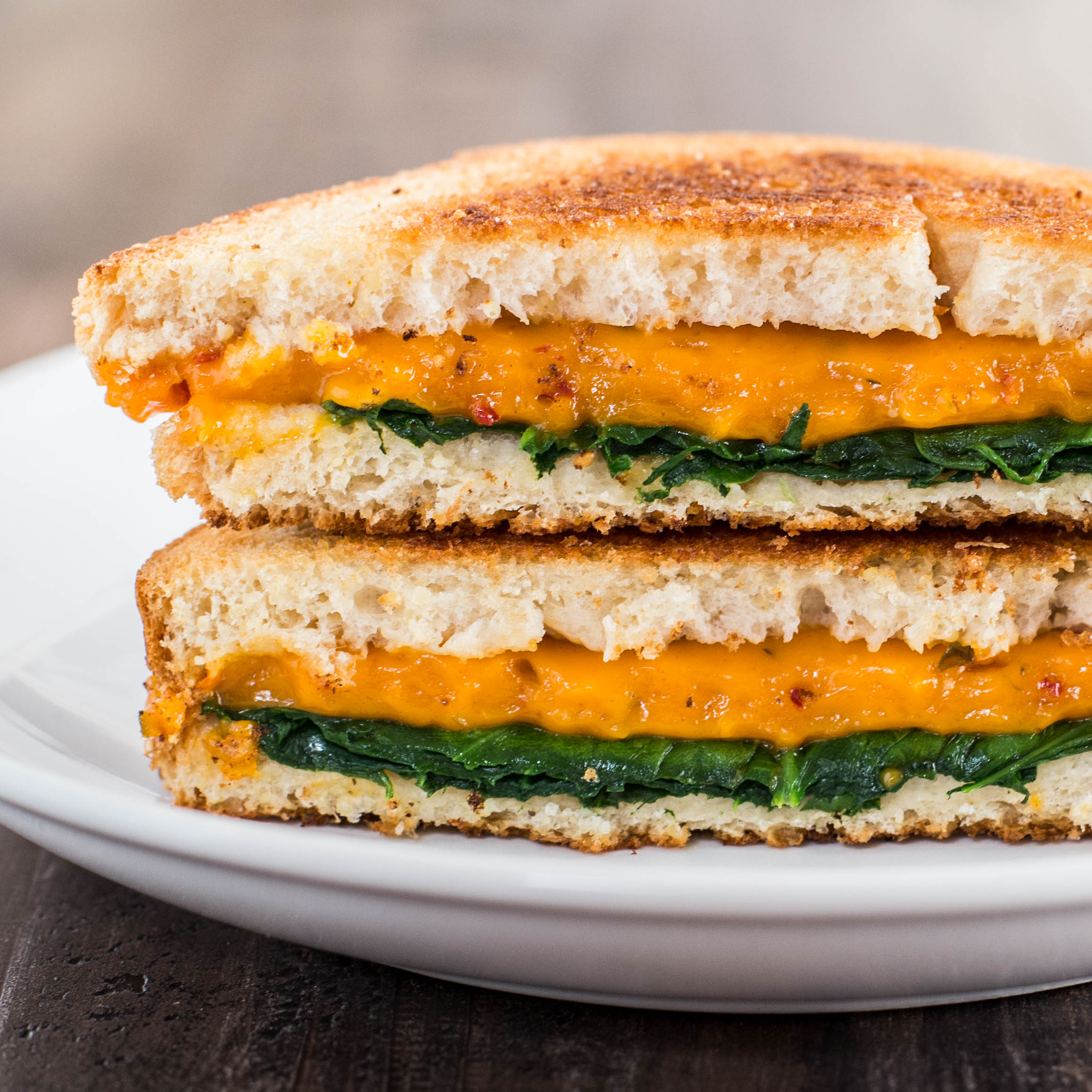 Serves 1
gf, v, nf, sf
Ingredients
2 slices of your favorite bread
2 teaspoons coconut oil or vegan butter
2 slices vegan cheese*
Veggies and fillings of choice (My favorites are avocado, spinach, basil, kale, tomato, caramelized onion, etc.)
Instructions
Heat a skillet over medium heat.
Spread about 1 teaspoon of oil or vegan butter on the outside of each slice of bread.
Build your sandwich by placing cheese slices and veggies on one slice of bread (butter side down), then placing the other slice of bread on top (butter side up).
Place sandwich on the heated skillet and cook about 3-4 minutes on each side (you may cover the pan with a lid to keep the heat in and help the cheese to melt faster), until bread is golden and crispy and the cheese is nice and melty.
**You can also use a panini press if you have one- This will cook in about 5 minutes.
Remove from the pan, slice, and enjoy!
Notes
*I love the slices from the Chao and Follow Your Heart brands.
Create. Nourish. Love. http://www.createnourishlove.com/