Aside from vegan desserts, fries have to be my favorite "junk food" to order when I am out to eat. There is just something comforting about digging into a seemingly never-ending bowl of carbs with yummy dipping sauce (ketchup, guacamole, etc.), especially tender and crispy, fresh-cut fries.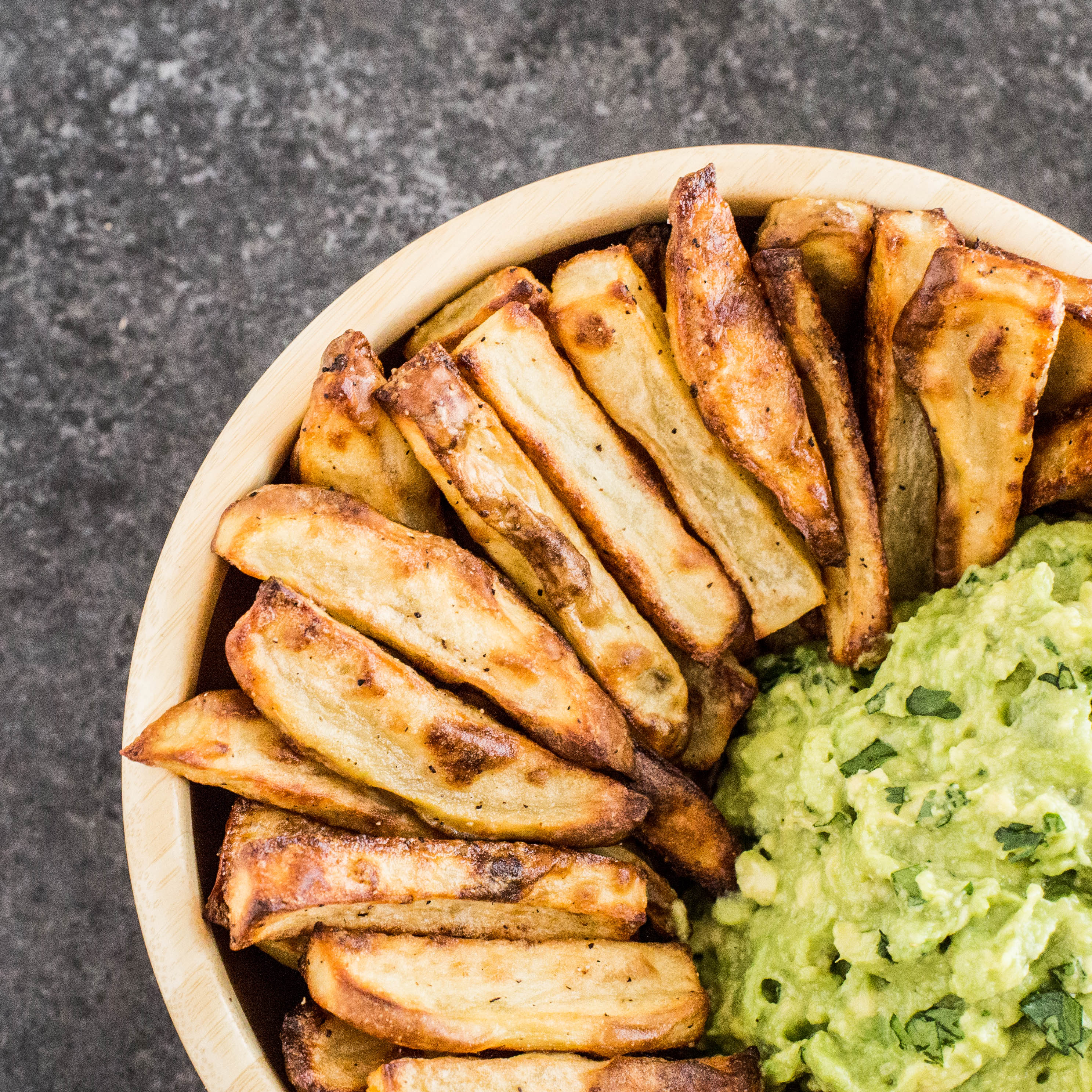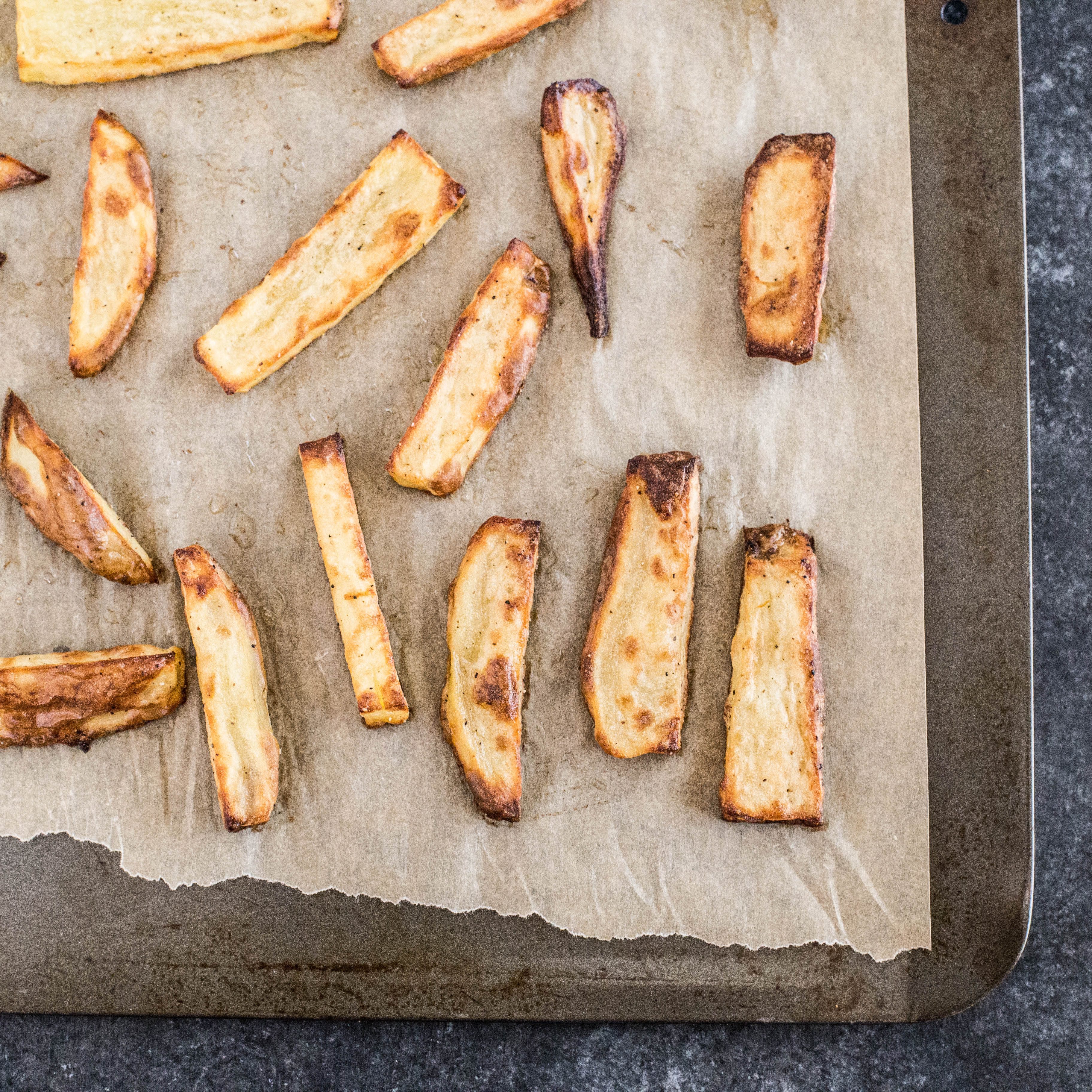 As much as I love sweet potatoes, I think I may enjoy white potato fries just as much, if not even more! I have cooked countless batches of homemade sweet potato fries over the years, but have rarely attempted to make regular white potato fries due to several experiences that left me with soft (basically steamed) or burned "fries."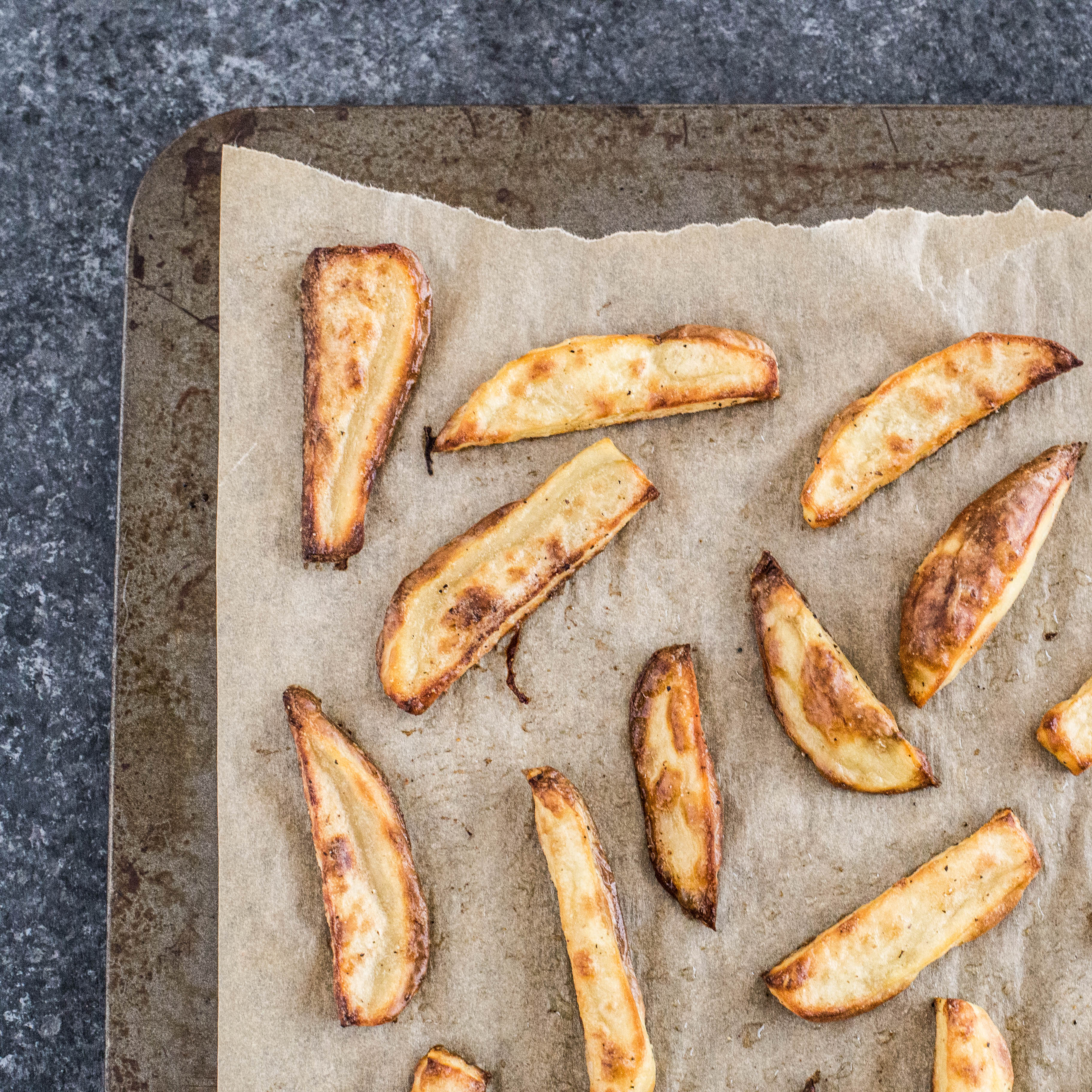 After doing a bit of research on the science behind cooking potatoes, I discovered the trick to making successful, golden and crisp, oven-roasted fries: All you need to do is steam or boil them a few minutes before transferring them to the oven for roasting (I use a bamboo steam basket)! This process helps to bring some of the starch from the inside of the potatoes to the surface, allowing for the edges to later crisp up nicely in the oven while maintaining a fluffy interior. As a bonus, this method helps cut down on the cooking time in the oven, so you get to enjoy your fries even sooner!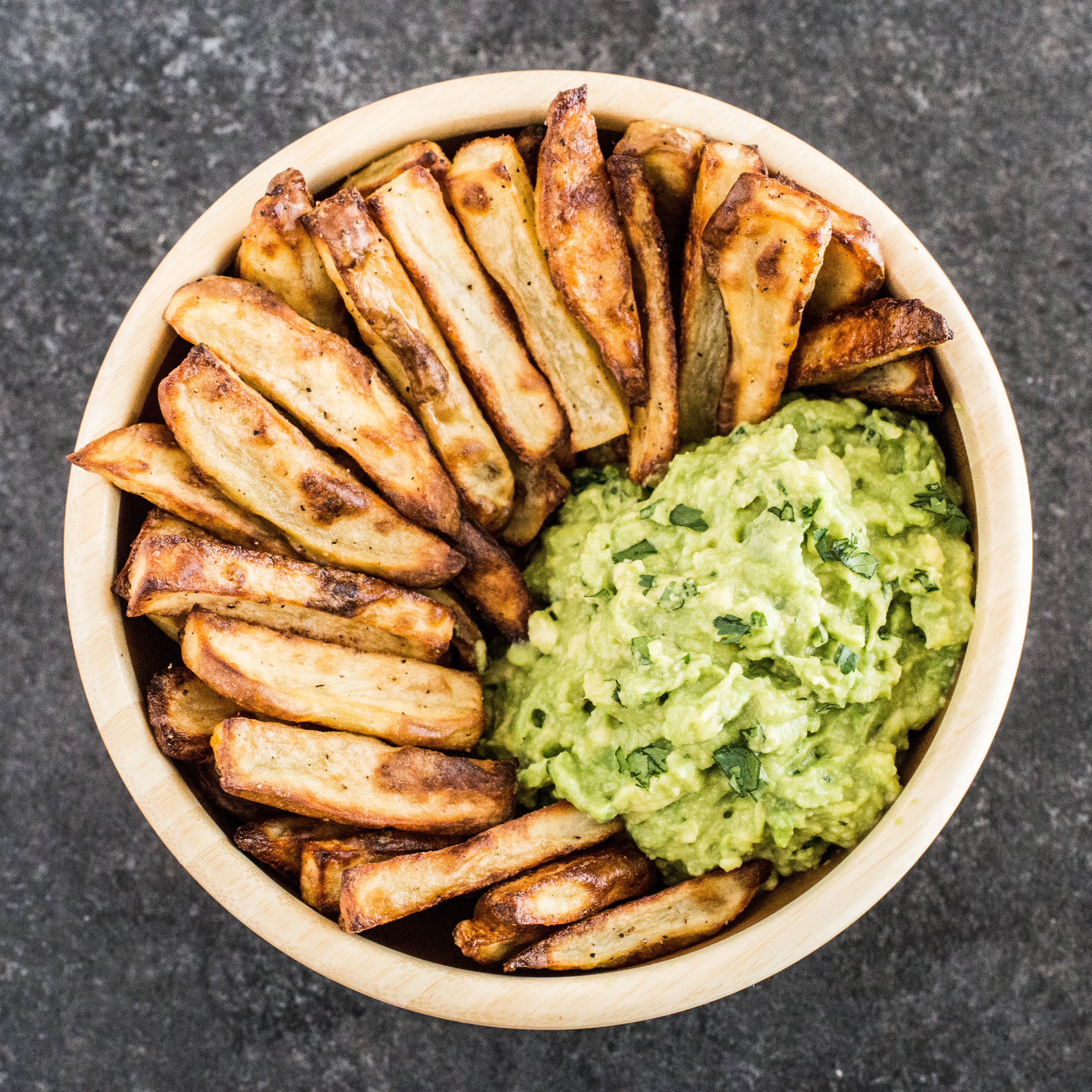 Of course, there are a lot of other tips and tricks out there for achieving successful homemade fries, but this is the one that makes the most sense to me, and also the one that I have found to be the most helpful. Enjoy!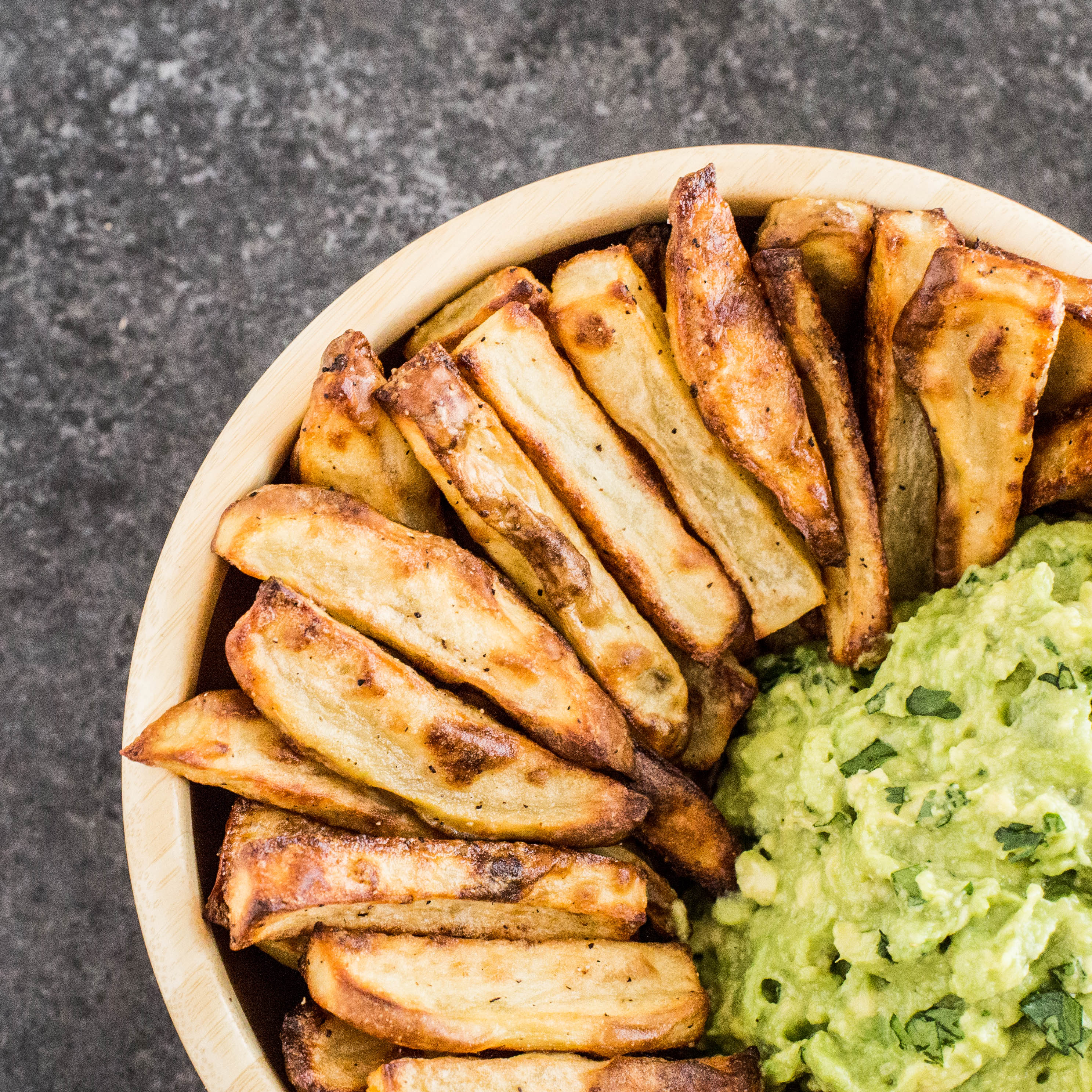 Crispy Oven Roasted Fries
2015-09-26 23:57:52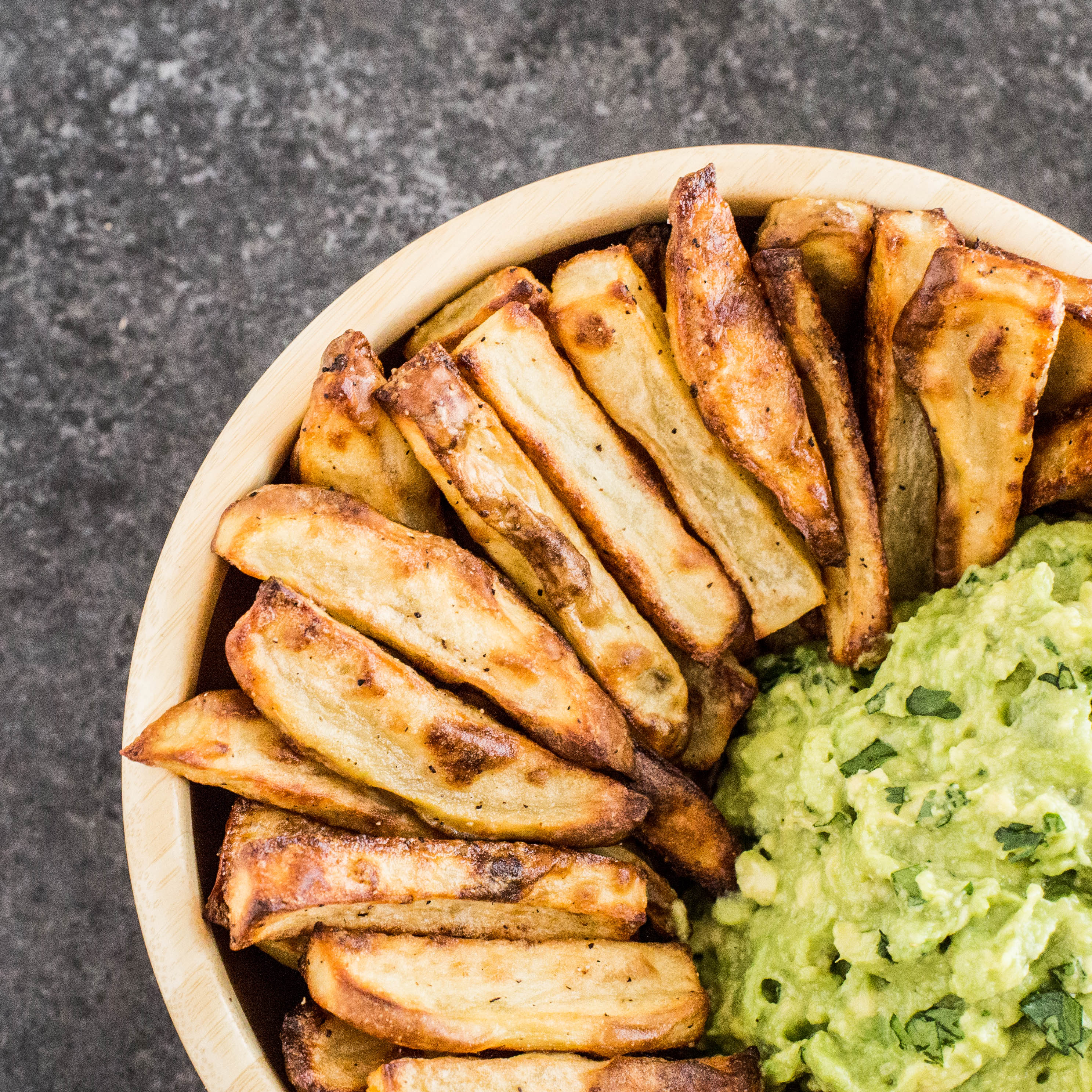 Serves 4
gf, v, nf, sf
Ingredients
2 lbs. potatoes, such a russets, peeled and cut into 1/2 to 3/4-inch thick fries
3 tbsp olive oil
1/2 tsp cumin
Sea salt, to taste
Instructions
Preheat oven to 400 degrees F, and line two baking sheets with parchment paper.
Place potatoes in a steamer, cover, and cook until the potatoes are fork tender, about 8 to 10 minutes.
Transfer potatoes to a large bowl and toss with olive oil, cumin, and a pinch of sea salt. Spread evenly onto the prepared baking sheets, making sure that the fries are not overlapping and have some breathing room to get nice and crisp.
Roast 35-40 minutes, until golden and crisp on the outside. Serve alongside your favorite ketchup or guacamole, and enjoy!
Create. Nourish. Love. http://www.createnourishlove.com/