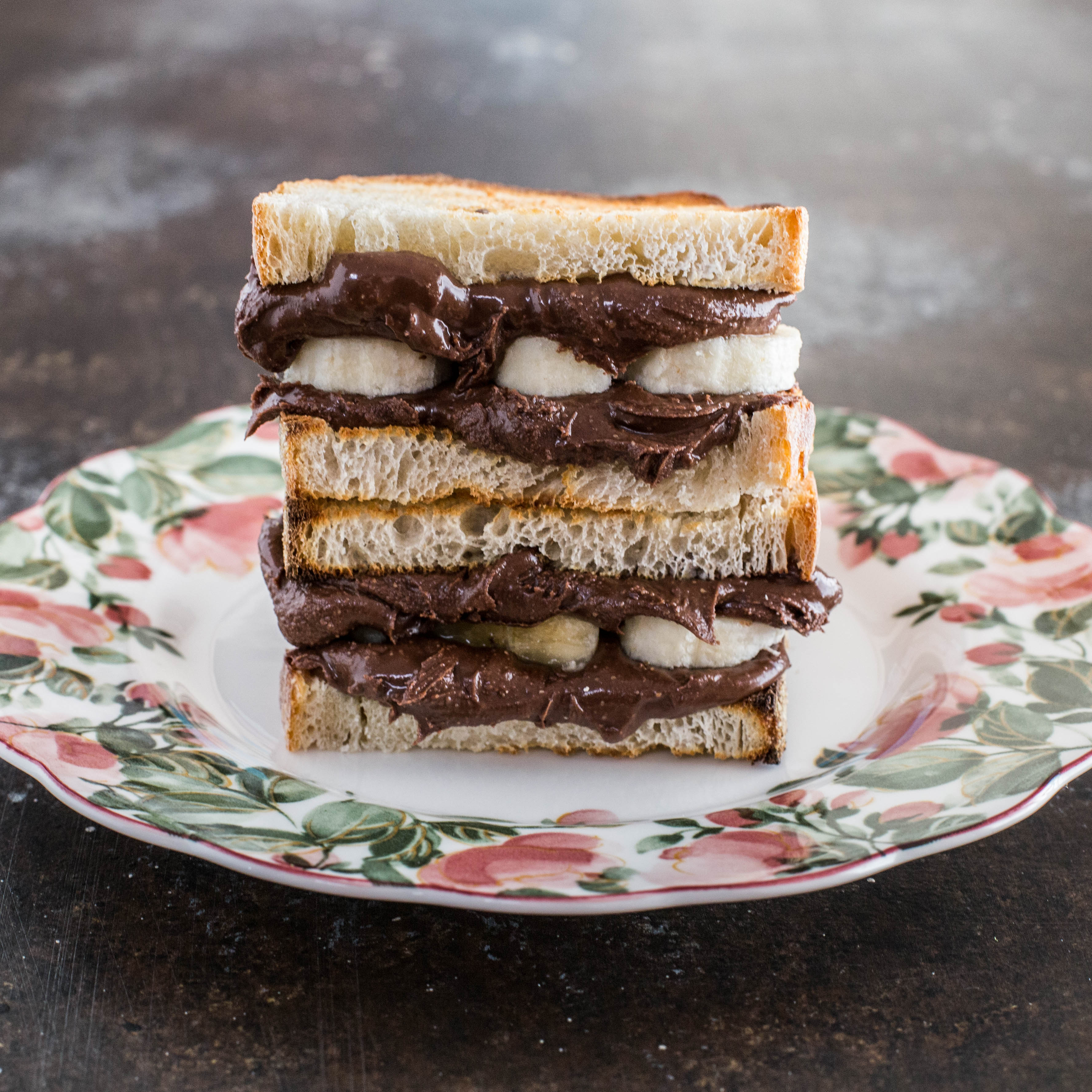 If you read this post, you are probably aware of my love for peanut butter and chocolate. I believe in balance over deprivation, and know that almost everyone has their own list of indulgent foods that really feed their souls.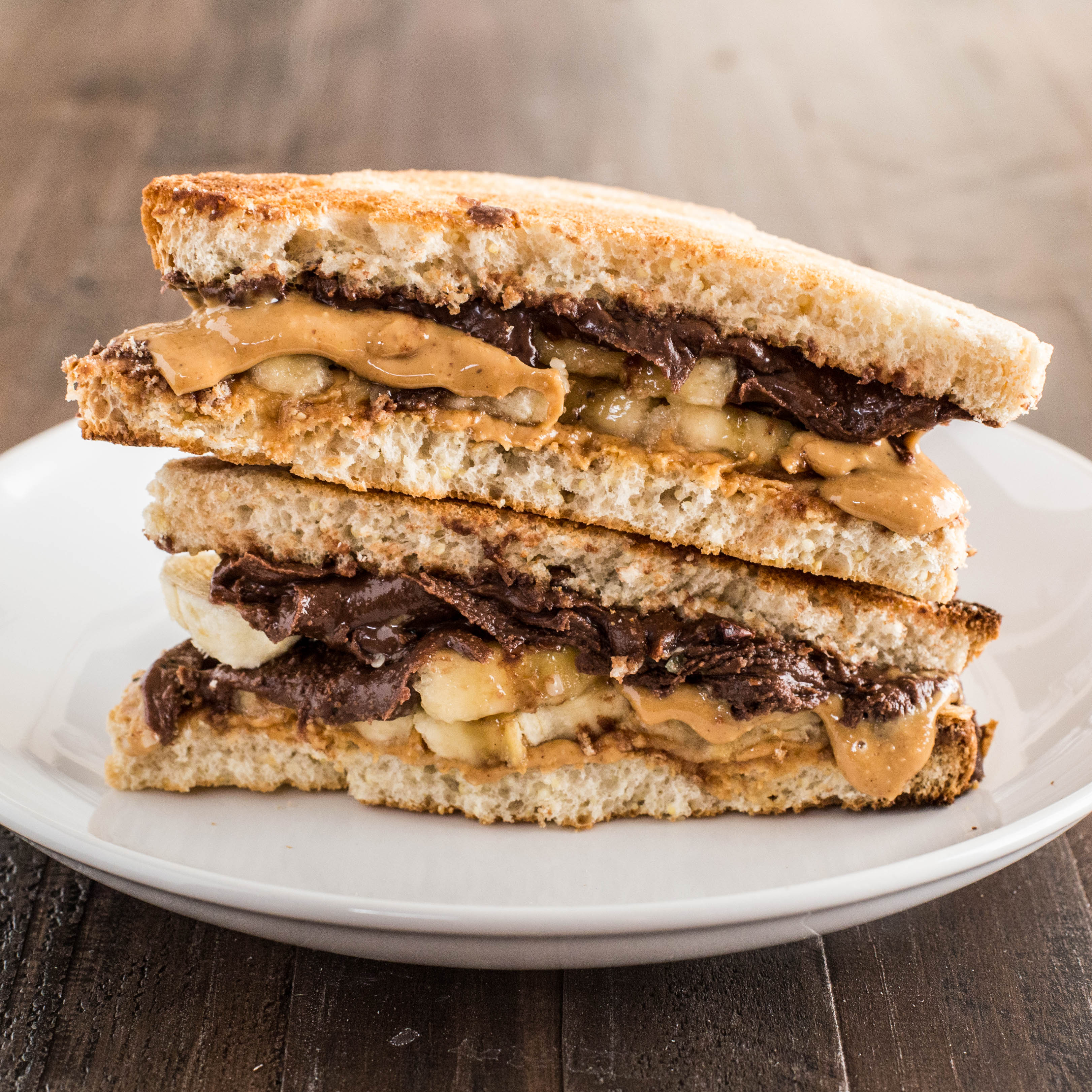 In attempt to enjoy my beloved chocolate peanut butter in a more balanced way (as part of meal rather than alone with a spoon), I have been enjoying these incredible grilled chocolate peanut butter sandwiches. Although they look and taste decadent, they are packed with powerful protein, fibrous whole grains, and nutrient-rich bananas, making them a fairly substantial meal or snack to enjoy whenever the craving strikes. You can, of course, obtain the same benefits from regular, non-grilled peanut butter and banana sandwiches, but there is just something about a sandwich with melty peanut butter that makes it even more delectable. I hope you enjoy this as much as I do!
Grilled Chocolate Peanut Butter Banana Sandwich
2015-08-11 22:07:25
Serves 1
Ingredients
2 slices bread of choice*
1 tsp coconut oil
2-3 tbsp chocolate peanut butter
1 ripe banana, sliced
Optional to add regular peanut butter and vegan chocolate chips
Instructions
Heat oil in a skillet over medium heat.
Meanwhile, spread chocolate peanut butter onto both slices of bread. Layer banana slices and optional chocolate chips onto one of the slices, then fold the other slice on top to make a sandwich.
Press the sandwich onto the hot skillet and cook until browned, crispy, and the peanut butter inside is beginning to melt, 3-4 minutes. Flip sandwich and cook a few minutes more, until both sides are equally browned and crisp.
Remove from skillet, slice in half, marvel at the oozy peanut butter and chocolate, and dig in!
Notes
*My favorite bread to use is sourdough, but I also enjoy using sprouted whole grain bread and gluten-free brown rice bread.
Create. Nourish. Love. http://www.createnourishlove.com/