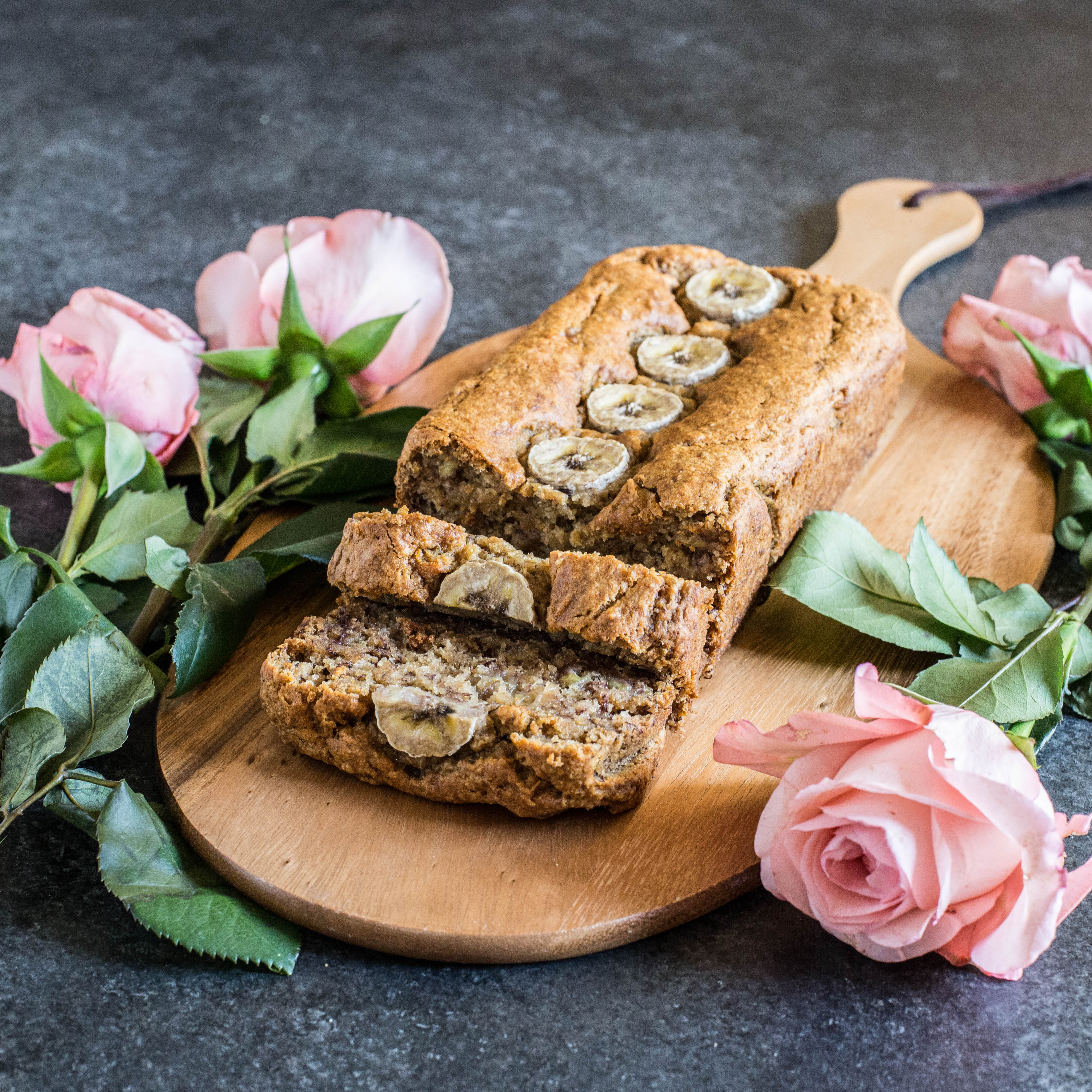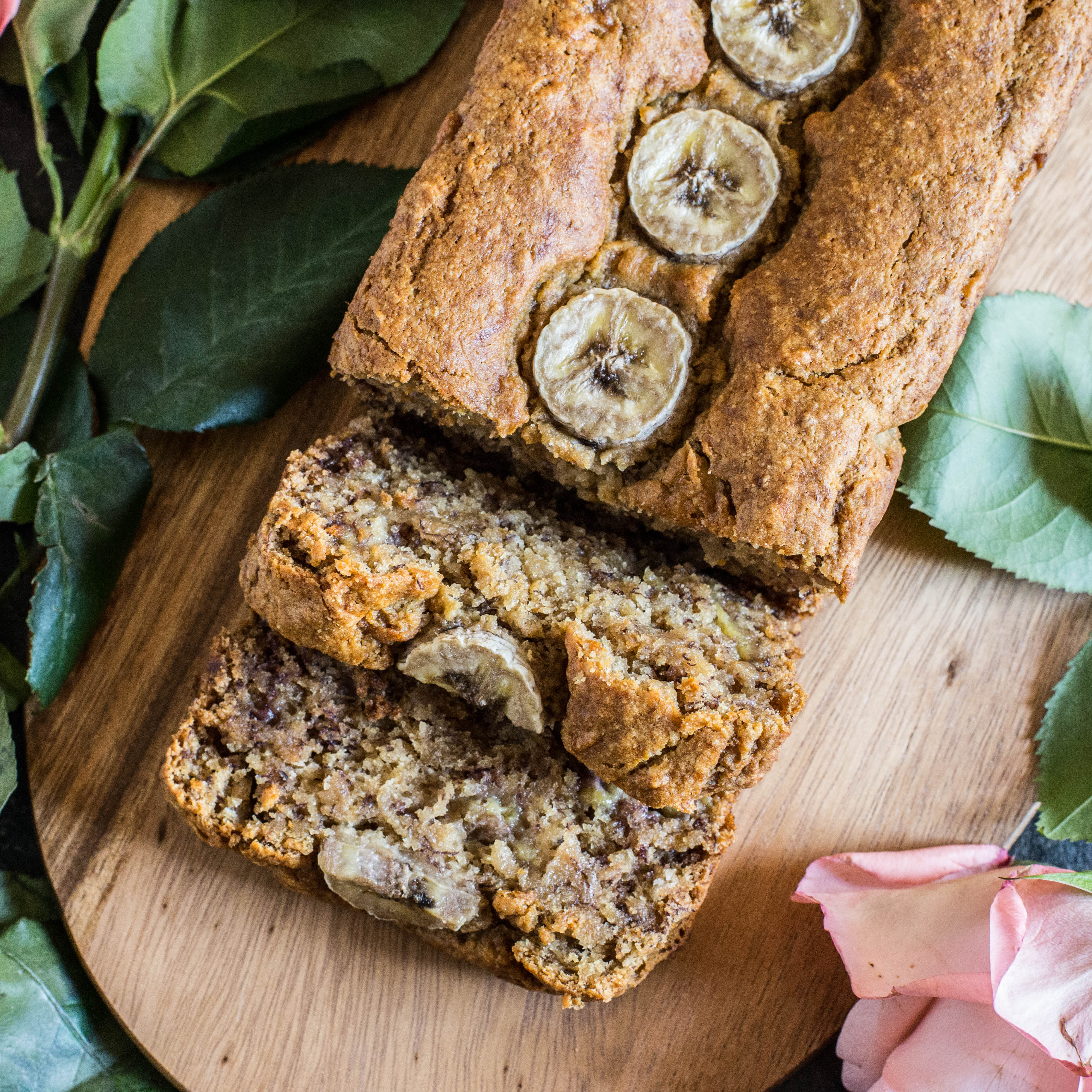 Nine years ago, my fourteen-year-old self decided that loving food meant I needed to know how to cook it. Although I am fortunate to have a mother who would have been happy to cook me every meal for the rest of my young life, I craved both independence and an outlet to express my creativity. After skimming through one of my Mom's recipe books, I decided that I wanted to begin my little cooking journey with banana bread, and I wanted to learn from my Nana (I loved her recipe so much growing up that she used to refer to it as my banana bread when she made it for occasions). I remember the day I went to her house for my little baking lesson- she had all the ingredients neatly spread out on her counter as she very specifically explained how and why we would be using each one. She let me do all the mixing as she gave me simple instruction, and within a couple of hours a perfectly imperfect banana bread was born. I remember the weird warm and fuzzy feeling I experienced while holding the loaf in my mit-covered hands. I had this sense of accomplishment and happiness that something so scrumptious was something that I had made from scratch and could now replicate for any occasion or craving. Later in the day she taught me how to make pizza, and I just remember how wonderful it felt to share the food that we made with my Papa for dinner (he loved it!). It was a special feeling that somehow set off this spark within me. I've obviously made countless banana breads, pizzas, and other recipes since then, but that ordinary day that I made that simple banana bread and pizza will forever be in my memory as the event that truly sparked my love of cooking/baking. So thank you, Nana, for the best (and only) hands-on cooking lesson I've ever received.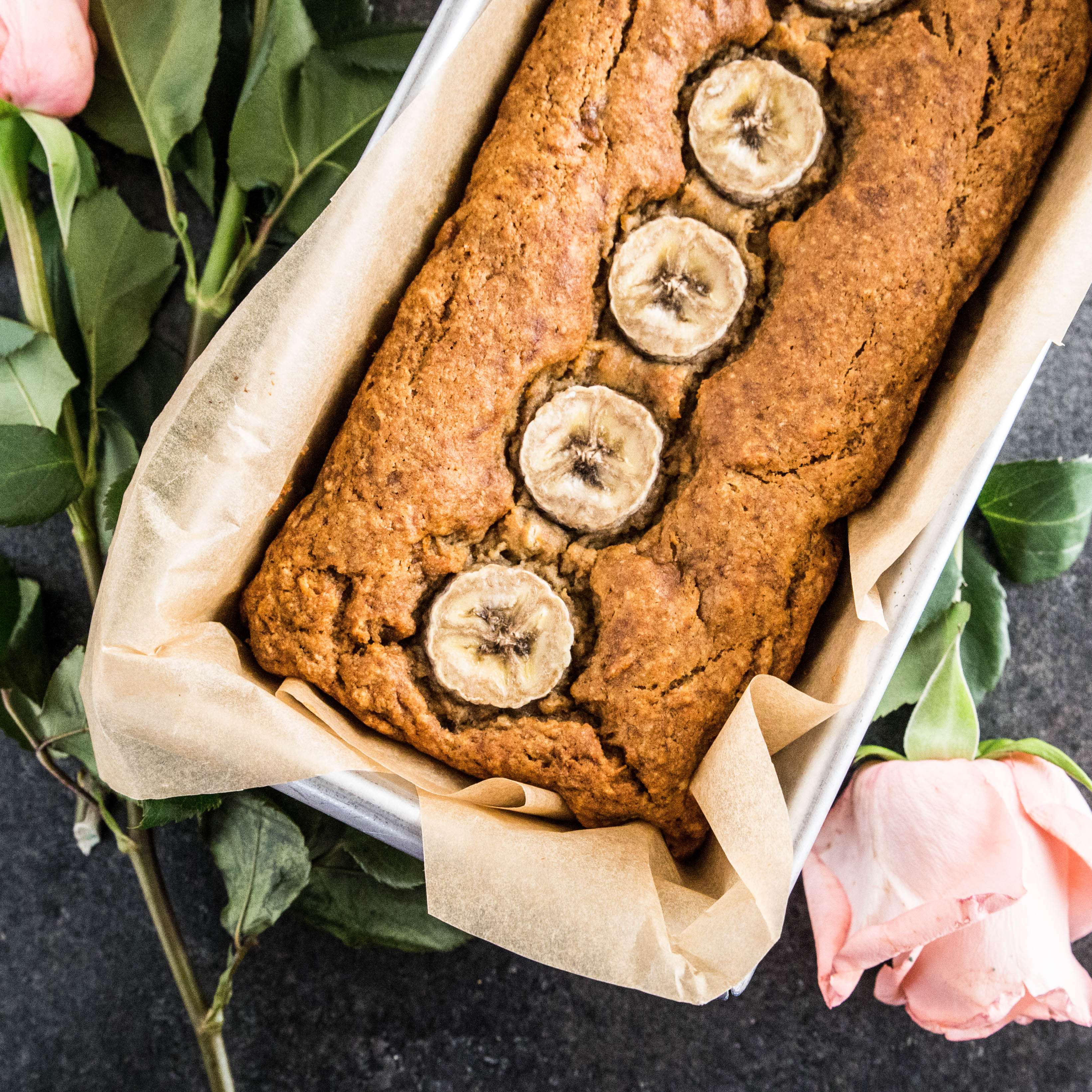 Although my Nana's original banana bread recipe is wonderful as is, I decided to make it over using some of the staple ingredients in my pantry. The following recipe is totally vegan, gluten-free, and refined sugar free, but I can say with all honesty that it tastes almost IDENTICAL to the original. I think I fell in love with this banana bread, and I hope you do too!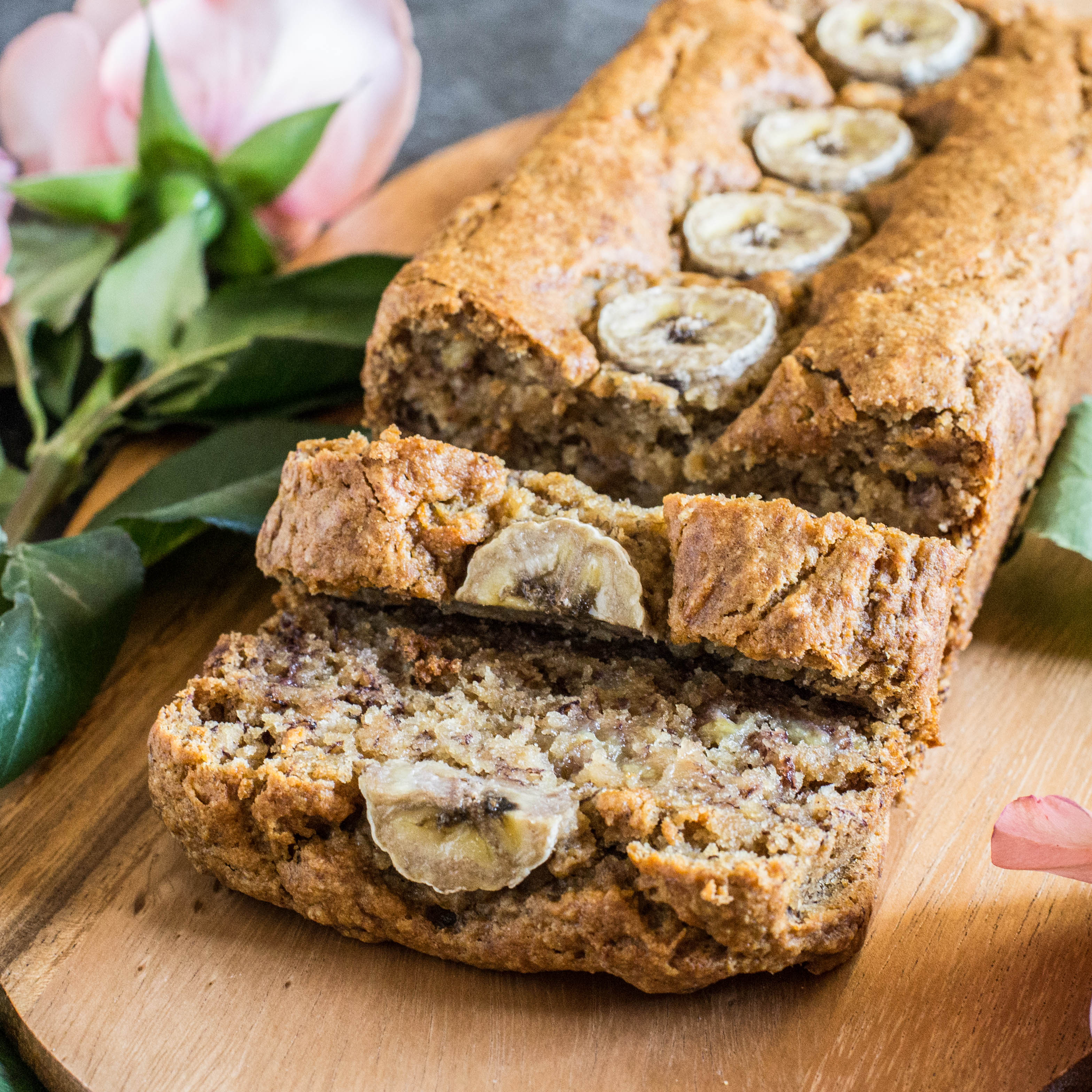 Banana Bread
2015-01-23 02:07:59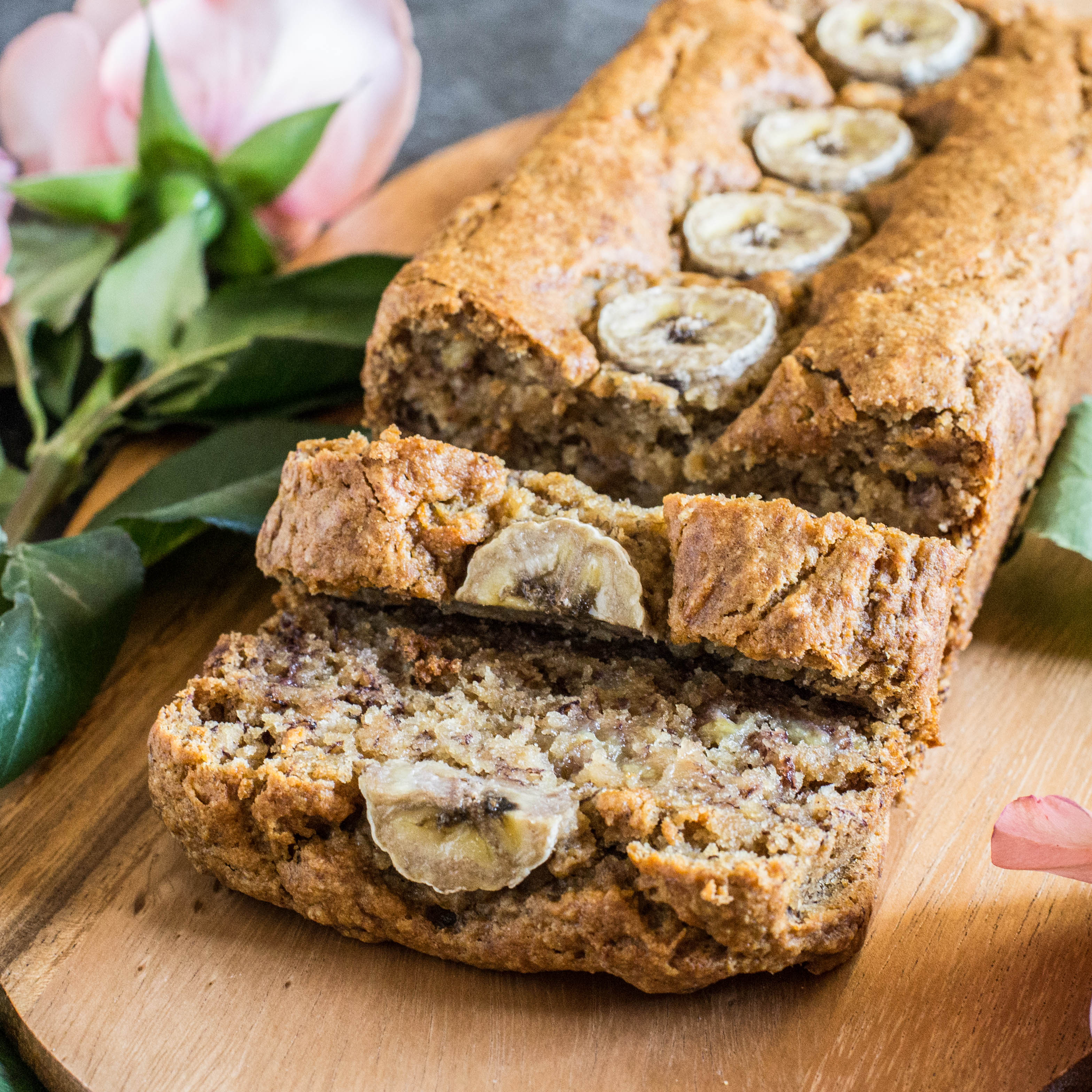 gf, v, nf, sf, rsf
Ingredients
1 1/2 cups flour*
1 tsp baking powder
1 tsp baking soda
1/2 tsp sea salt
3 very ripe bananas, mashed
1/2 cup coconut sugar or maple syrup (both work well!)
1/4 cup coconut oil, melted
1 flax egg or 1 more mashed banana
1 tsp vanilla extract
1 cup dark chocolate chunks, nuts/seeds, etc. (optional)
Instructions
Preheat oven to 350 degrees F. Line a 9x5-inch loaf pan with parchment paper.
In a large bowl, stir together the flours, baking powder, baking soda, and salt.
In a separate bowl, combine the mashed banana, sweetener, coconut oil, flax egg, and vanilla.
Pour the wet ingredients into the bowl with the dry ingredients and stir just until well-combined (don't over-mix!). Pour batter into the prepared pan and bake 50-60 minutes, until a toothpick inserted into the center comes out clean. Allow to cool on a wire rack before slicing. Enjoy!
Notes
*I usually use 3/4 cup each of gluten-free whole grain brown rice and oat flours to keep it nutrient dense. All-purpose flour or gluten-free all-purpose flour will work well too.
Create. Nourish. Love. http://www.createnourishlove.com/