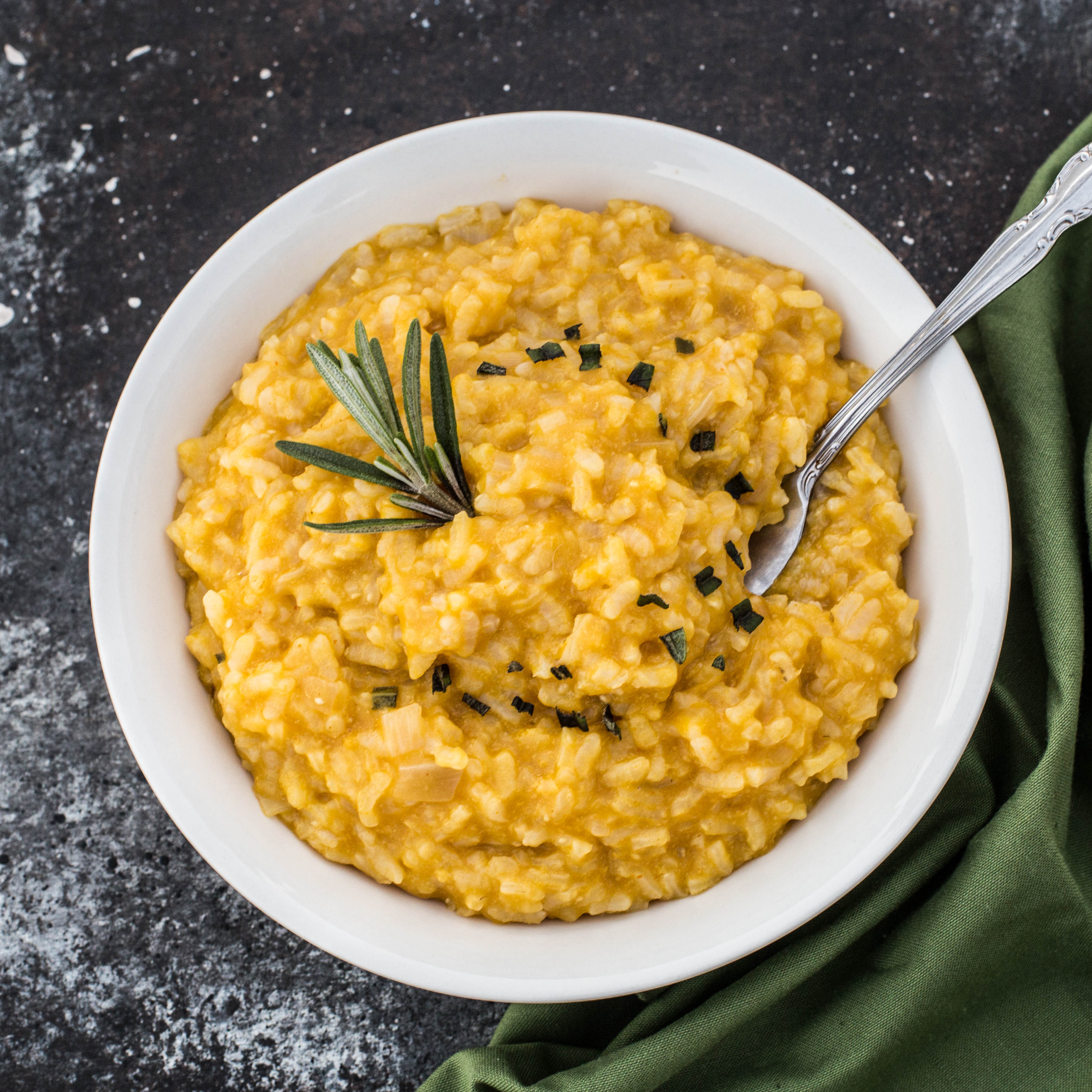 As the weather gets colder, it is ideal for us to nourish ourselves with warming cooked foods. All my life, cozy bowl meals such as pasta and oatmeal have been my ultimate comfort foods. It was only recently that I attempted to make risotto for the first time, and, with the first bite, knew that I had created the new comforting meal of my dreams.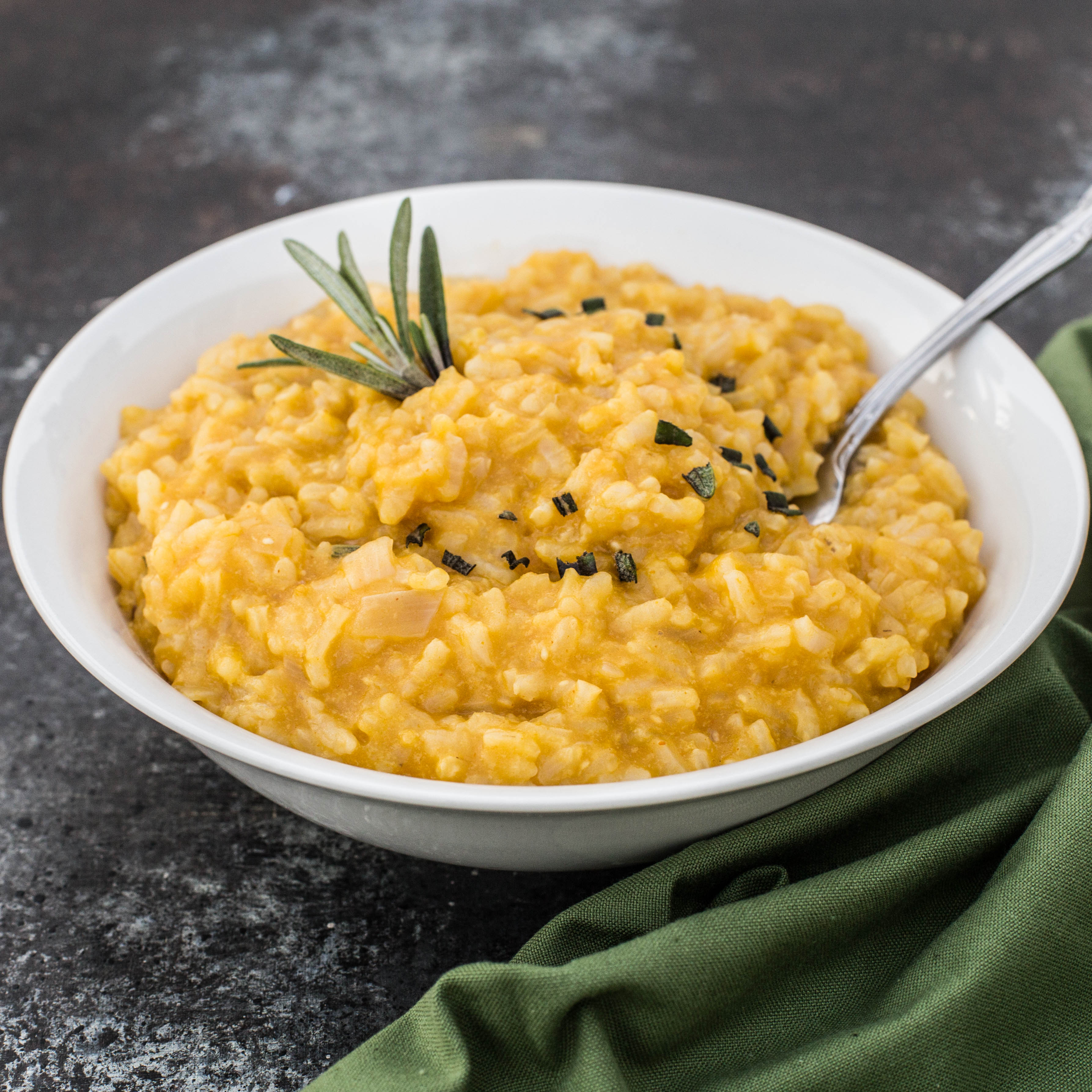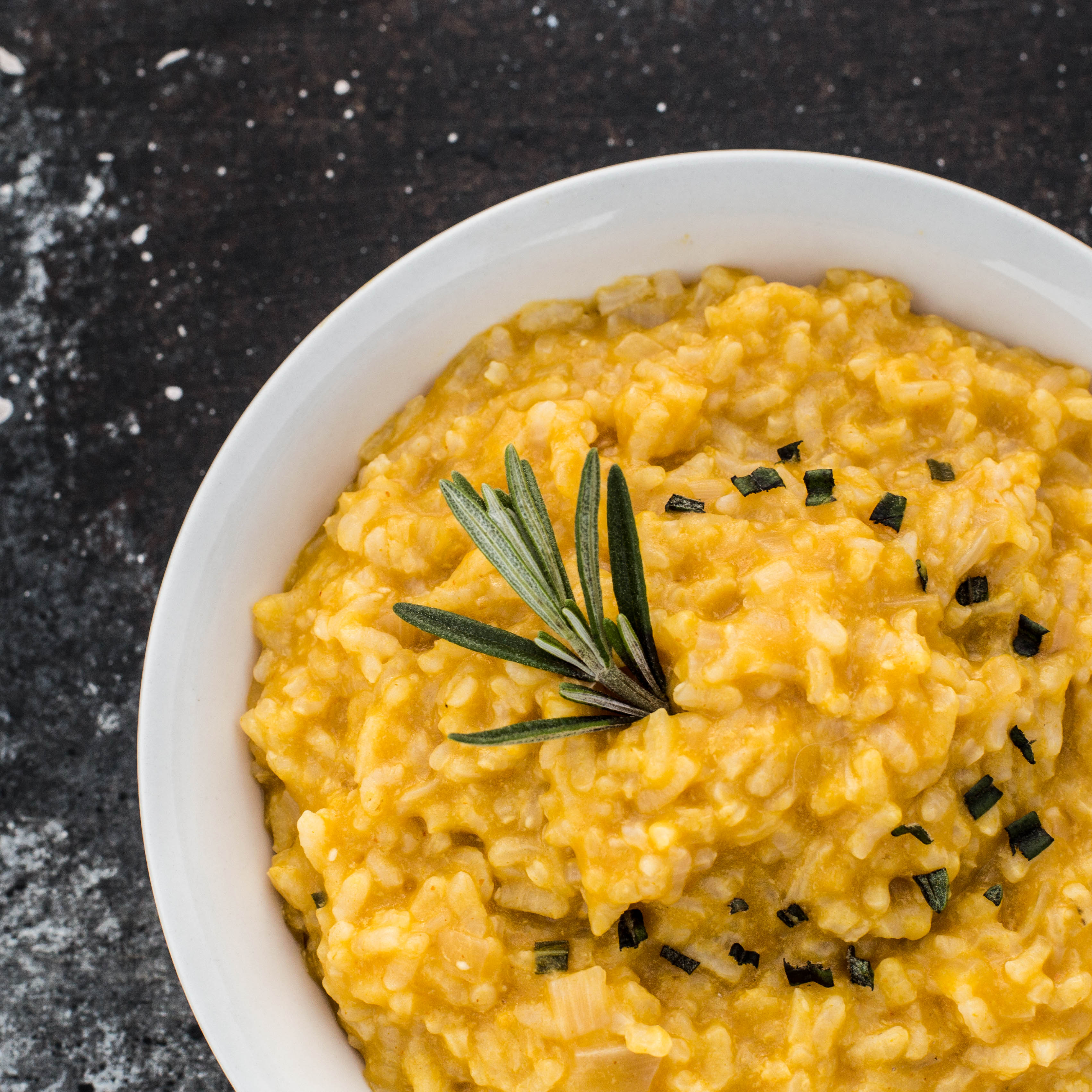 I always strayed away from making risotto simply due to the fact that I thought that the cooking process would be long and complicated, but that could not be further from the truth! This recipe has a short list of ingredients, all of which are cooked in the same saucepan, and the entire process takes just over 30 minutes! The pumpkin combines so well with the savory elements of this dish, adding a delicious fall flavor, and, of course, lots of healthy vitamin A! Warm, creamy, and hearty like oatmeal, and savory, satisfying, and Italian-inspired like pasta, this risotto has every characteristic of the perfect comforting fall meal. I hope you try this out and enjoy!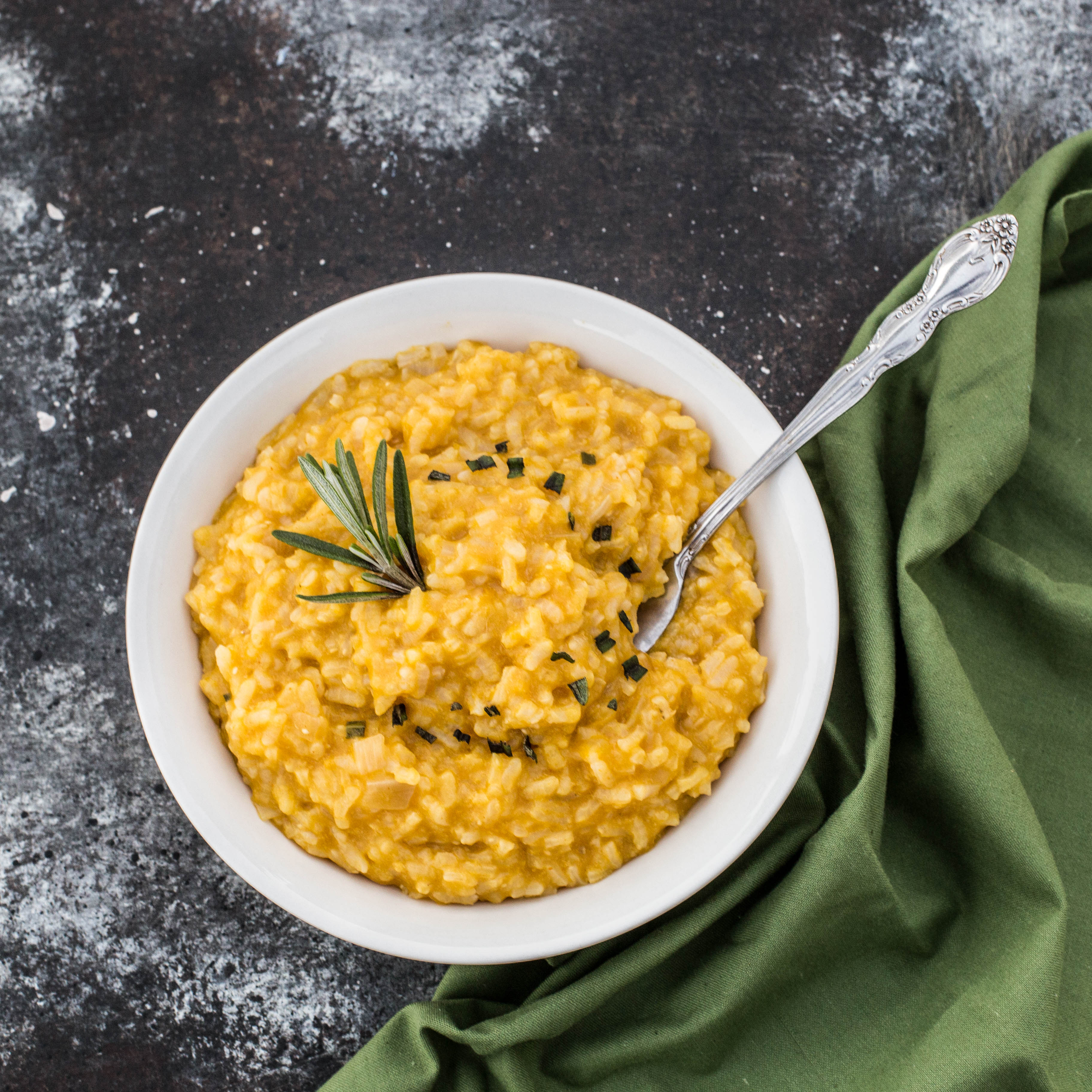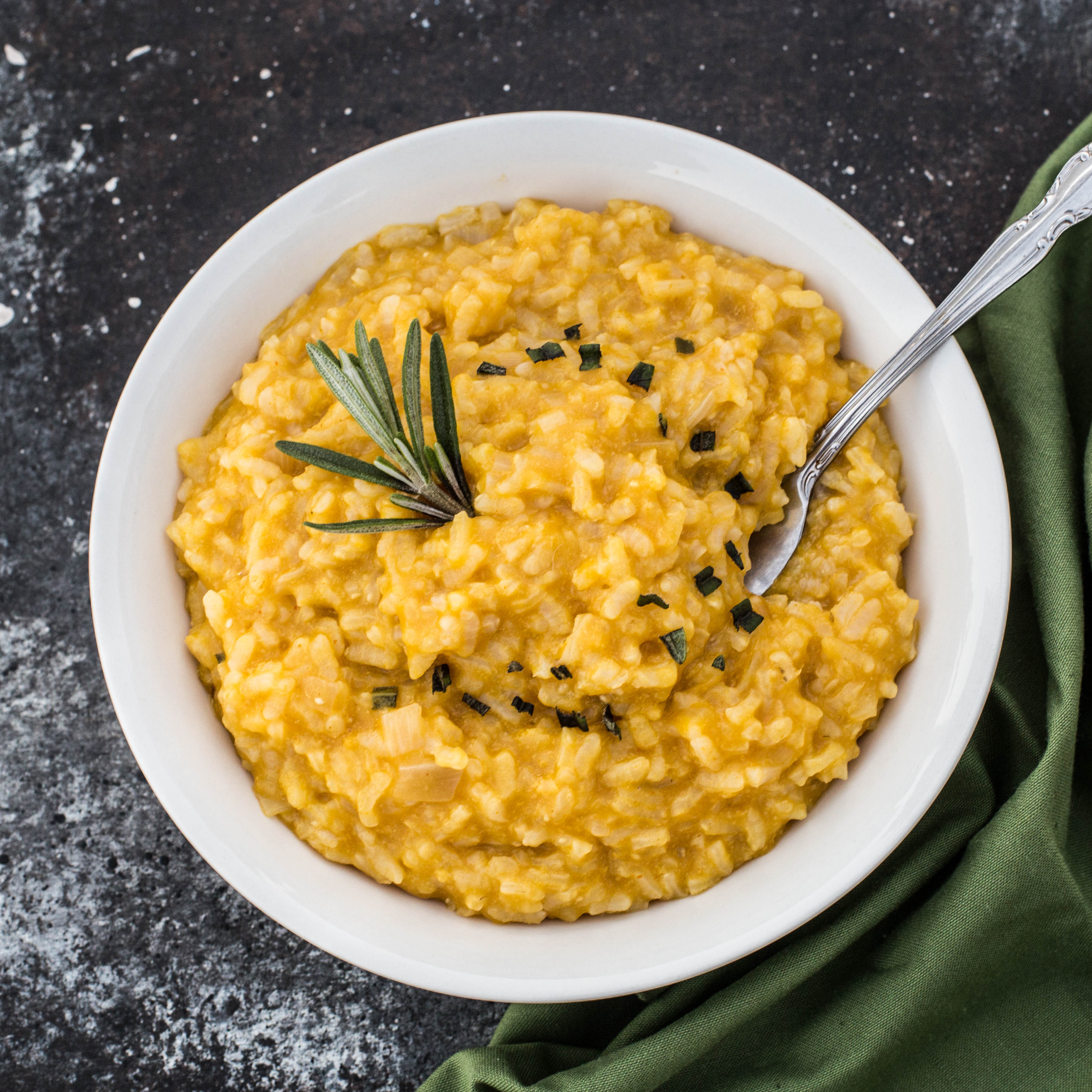 Creamy Pumpkin Risotto
2016-10-02 12:55:06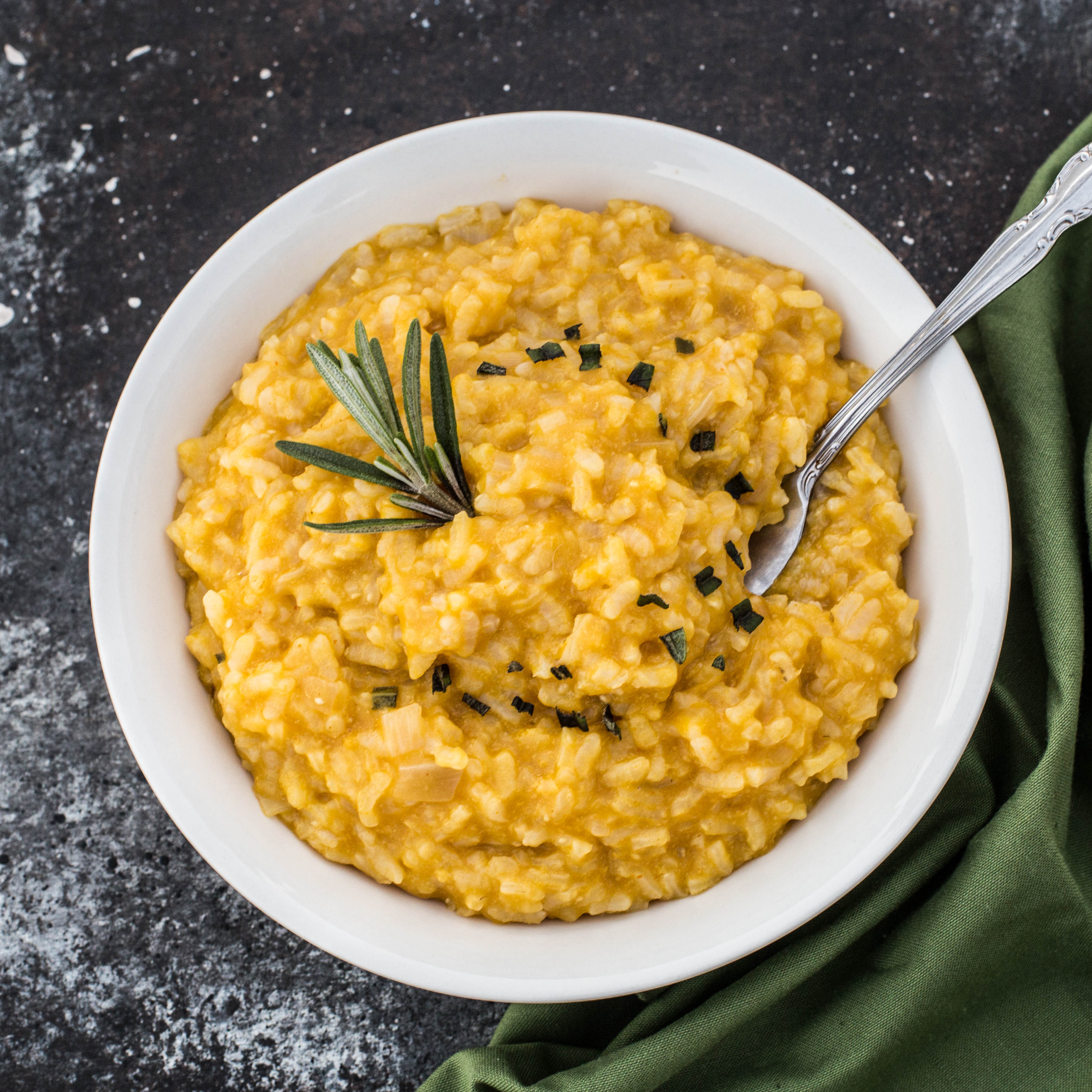 Serves 4
v, gf, nf, sf
Ingredients
2 tbsp olive oil
2 shallots, minced
1 cup Arborio rice or short grain brown rice*
1/2 cup dry white wine**
4 cups vegetable stock
1 cup pumpkin purée
1/2 tsp chopped fresh rosemary, or a pinch of dried rosemary
1/2 tsp sea salt, or to taste
2 tbsp nutritional yeast
Instructions
Heat the olive oil in a large saucepan over medium heat, and sauté shallots until fragrant. Add in the rice and sauté about 5 Minutes, until translucent. Add in the wine and stir until absorbed. Add the broth, one cup at a time, stirring occasionally until all the liquid is absorbed. Stir in the pumpkin and seasonings with the last cup of broth, and cook until creamy and all liquid is absorbed.
Stir in nutritional yeast, garnish with fresh rosemary, and serve.
Notes
*Arborio rice is classic to use for risotto. Short grain brown rice may also be used, but the cooking process may take a bit longer.
**I have also made this recipe without the wine, and it still comes out great!
Create. Nourish. Love. http://www.createnourishlove.com/