This recipe was originally posted on mindbodygreen.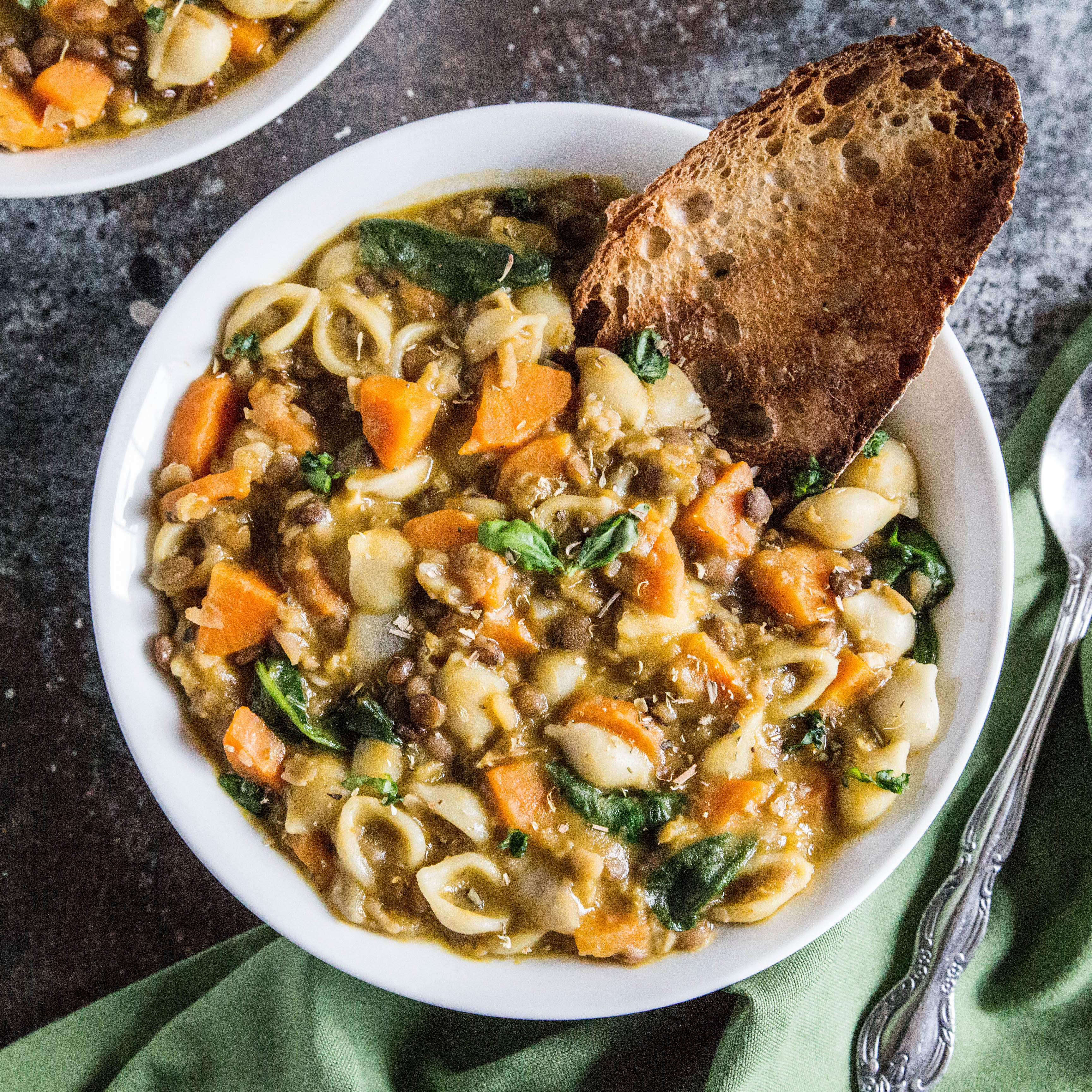 I hope everyone has had a wonderful holiday season! With the end of 2016 fast approaching, this is a perfect time to set some intentions and goals for the New Year. These can be as simple as setting aside a few minutes each day to relax, relieve stress, and take care of yourself, or as ambitious as working towards eating a more nutrient-rich, plant-based diet.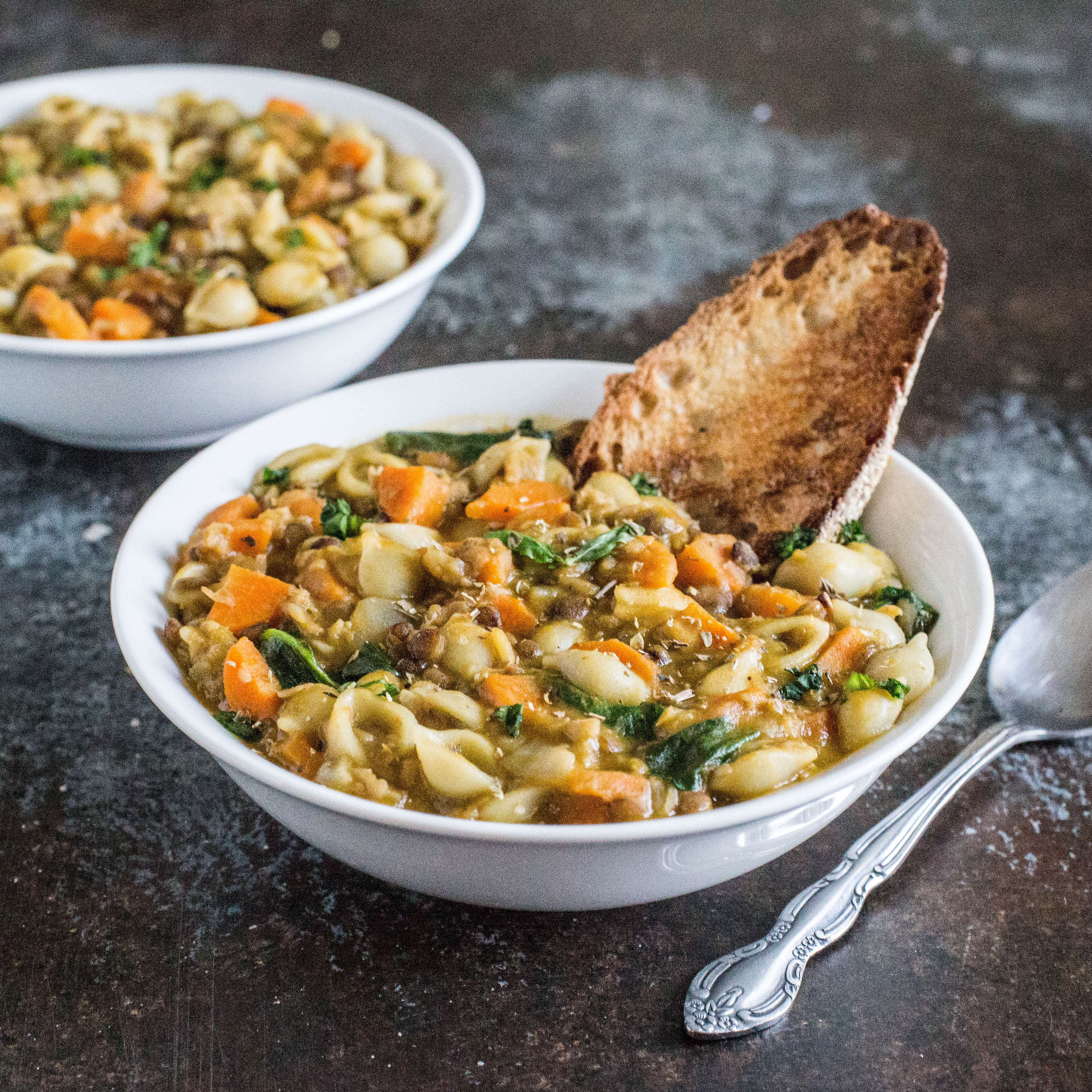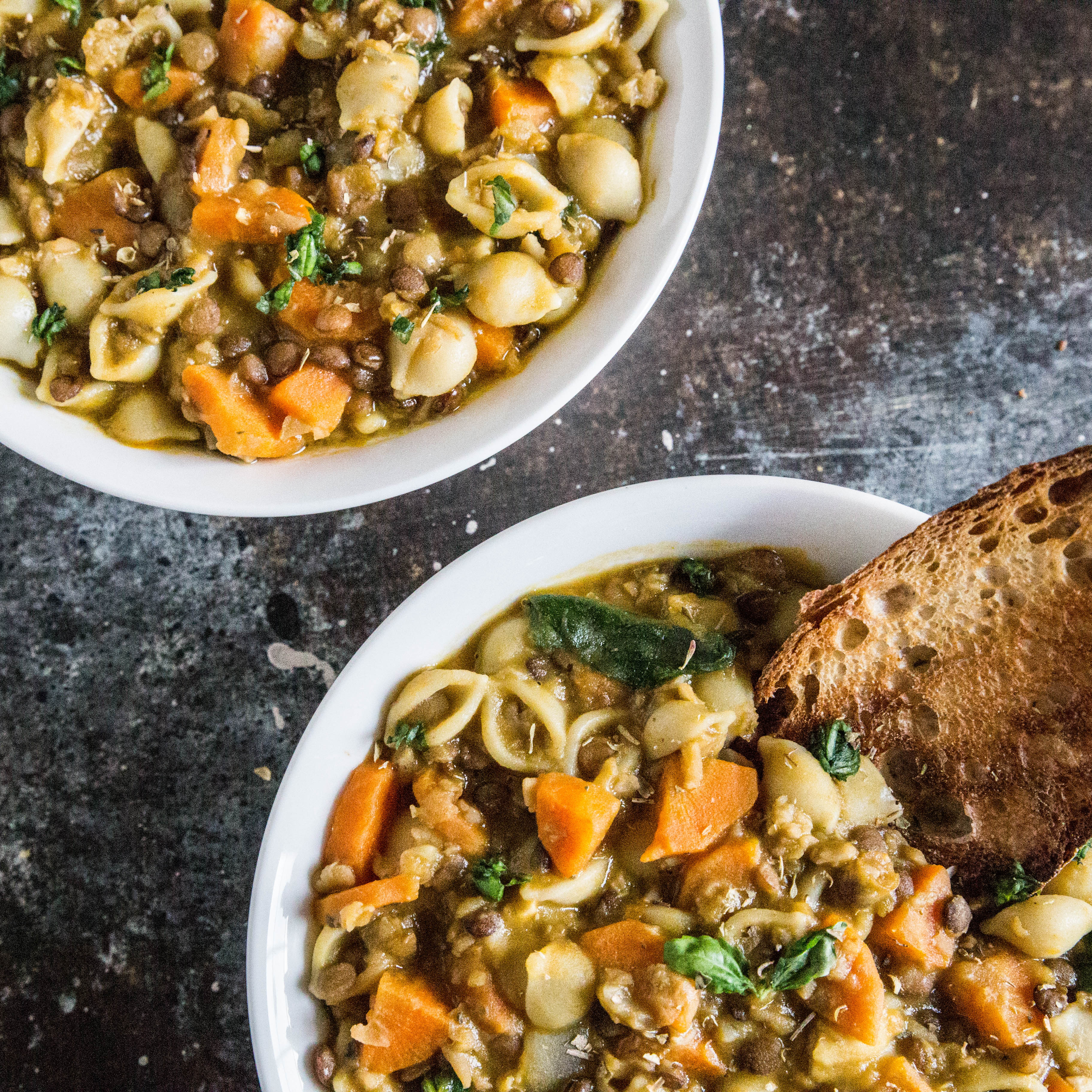 Today I am sharing a recipe for lentil soup, which, according to my beloved nana, will always bring good luck for the New Year. The following is my simplified and vegan version of her traditional Italian recipe. In addition to flavor, it is packed with protein, iron, and fiber from the lentils, powerful antioxidants such as vitamin A from the carrots, and various healing properties from the spices such as cumin, coriander, and garlic. Here's to a happy and healthy new year! Enjoy!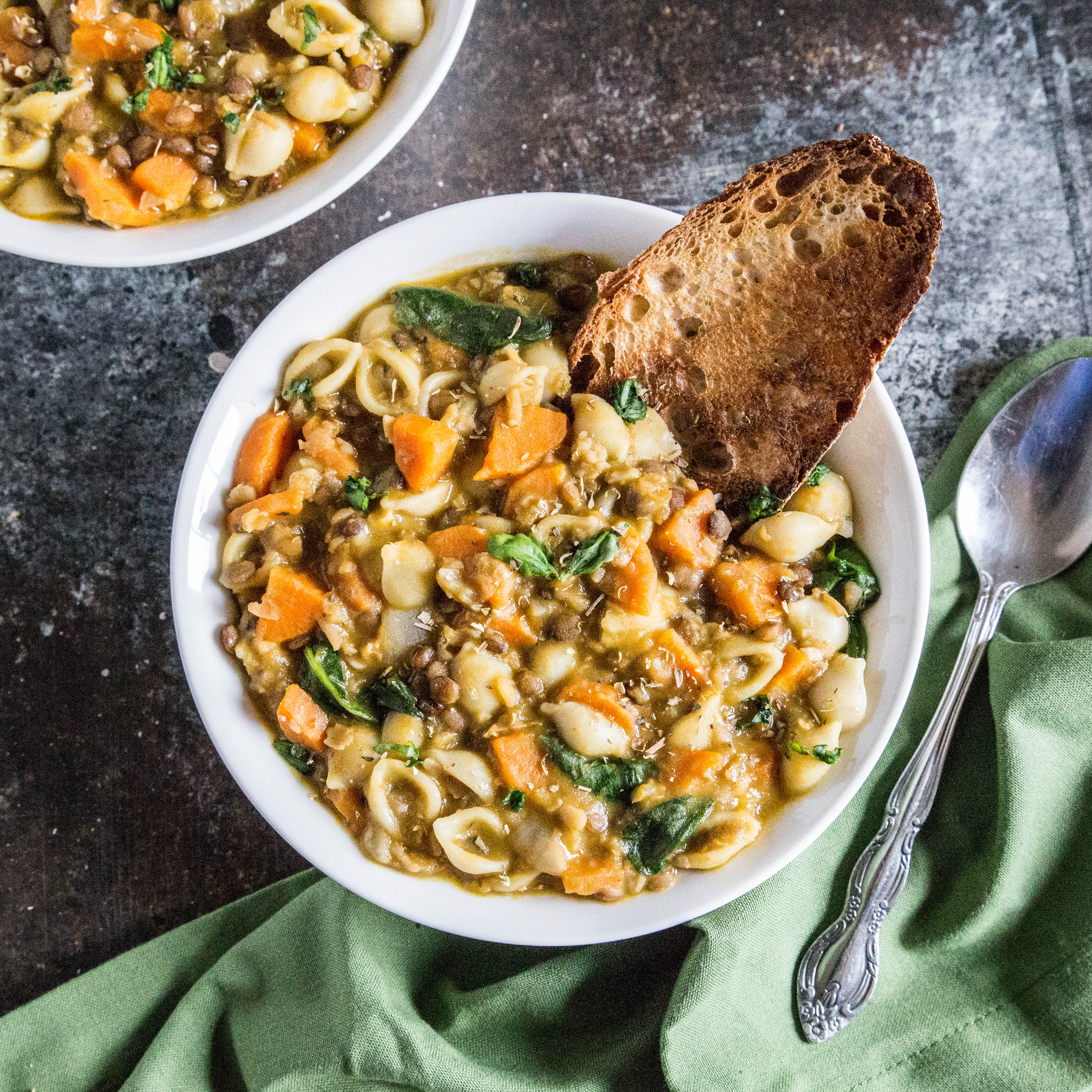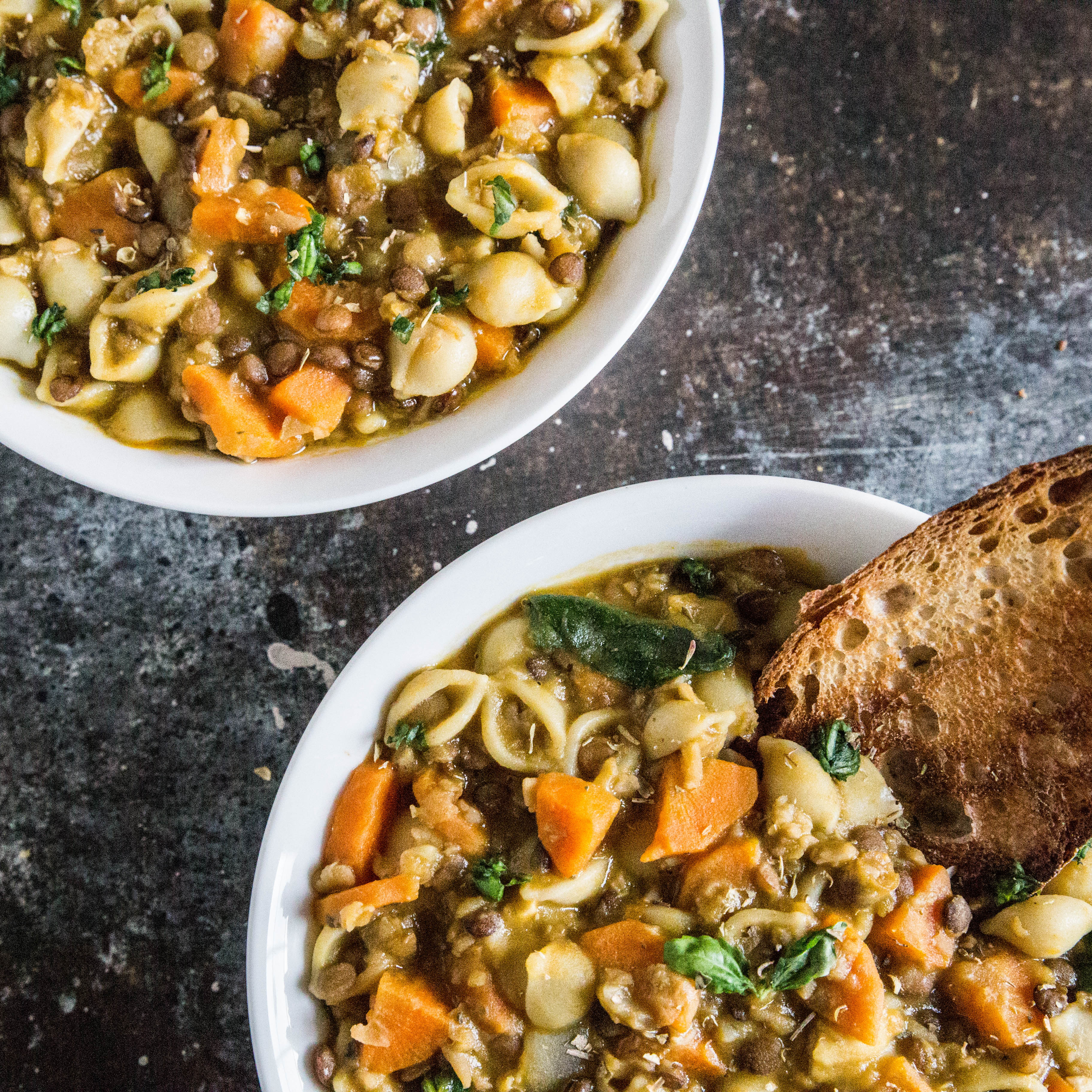 Lentil and Vegetable Soup
2016-10-02 13:01:49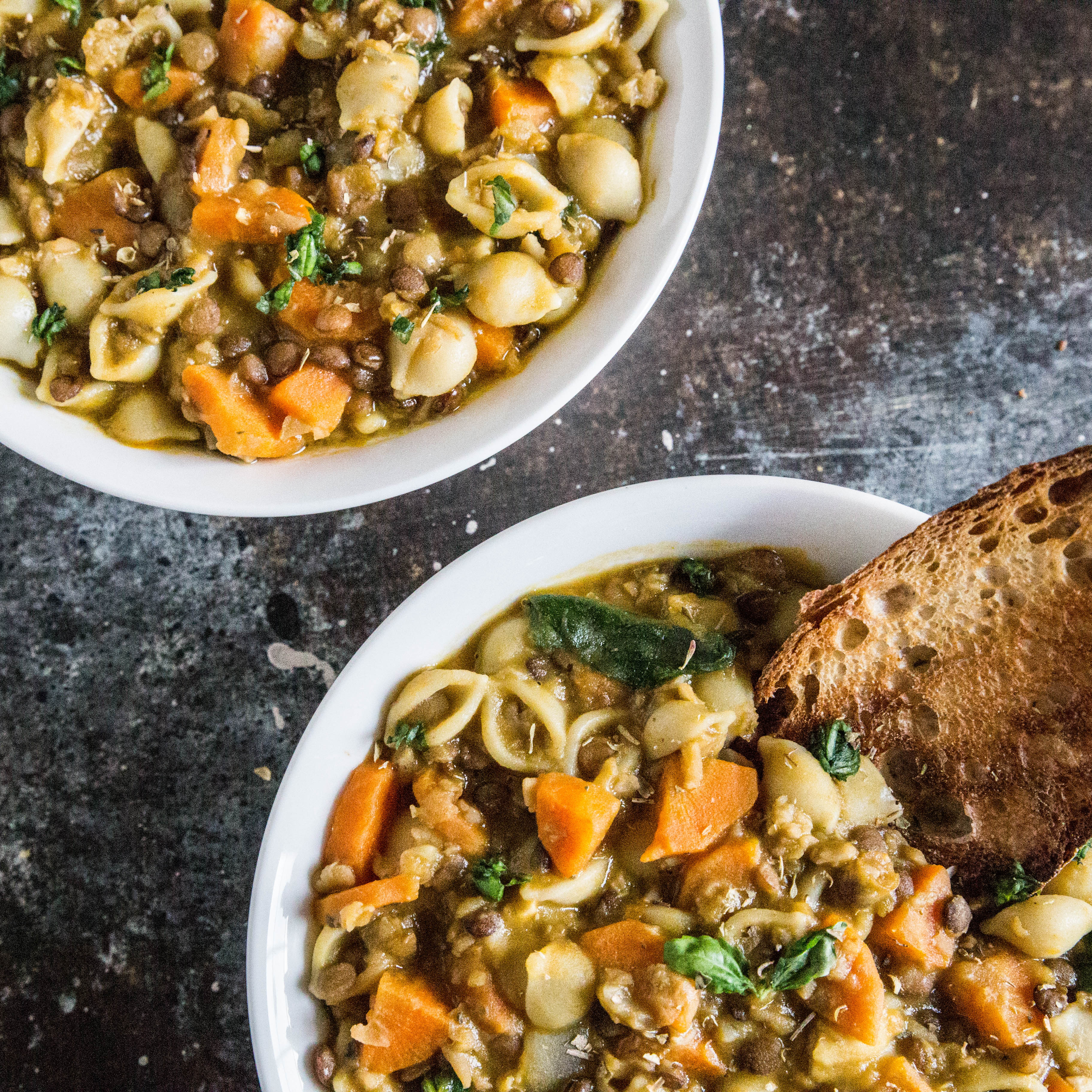 Serves 4-6* (v, gf, nf, sf)
Ingredients
1 tbsp olive oil
3 cloves garlic
1 medium onion, diced
4 medium carrots, diced
½ tsp cumin
½ tsp coriander
½ tsp basil
½ tsp oregano
1 cup dry green (French) lentils
4-6 cups vegetable broth or water
1 cup macaroni or small pasta shapes of choice, optional
1 cup fresh chopped spinach or kale
¾ tsp sea salt
Fresh basil or favorite herbs to garnish
Instructions
Heat olive oil over medium heat in a large pot. Add garlic, onion, carrots, and spices, and sauté 10 to 15 minutes, until softened.
Add in lentils and broth, bring to a boil, then reduce heat to low and simmer, covered, for about 45 minutes, or until lentils are fully cooked and tender. You may add pasta in the last 10 minutes of cooking, if desired.
At this point, you may stir in your spinach and season with sea salt. Allow to simmer for about 2 minutes more, then remove from heat and serve.
Notes
*Recipe can easily be doubled to make a larger batch!
Create. Nourish. Love. http://www.createnourishlove.com/