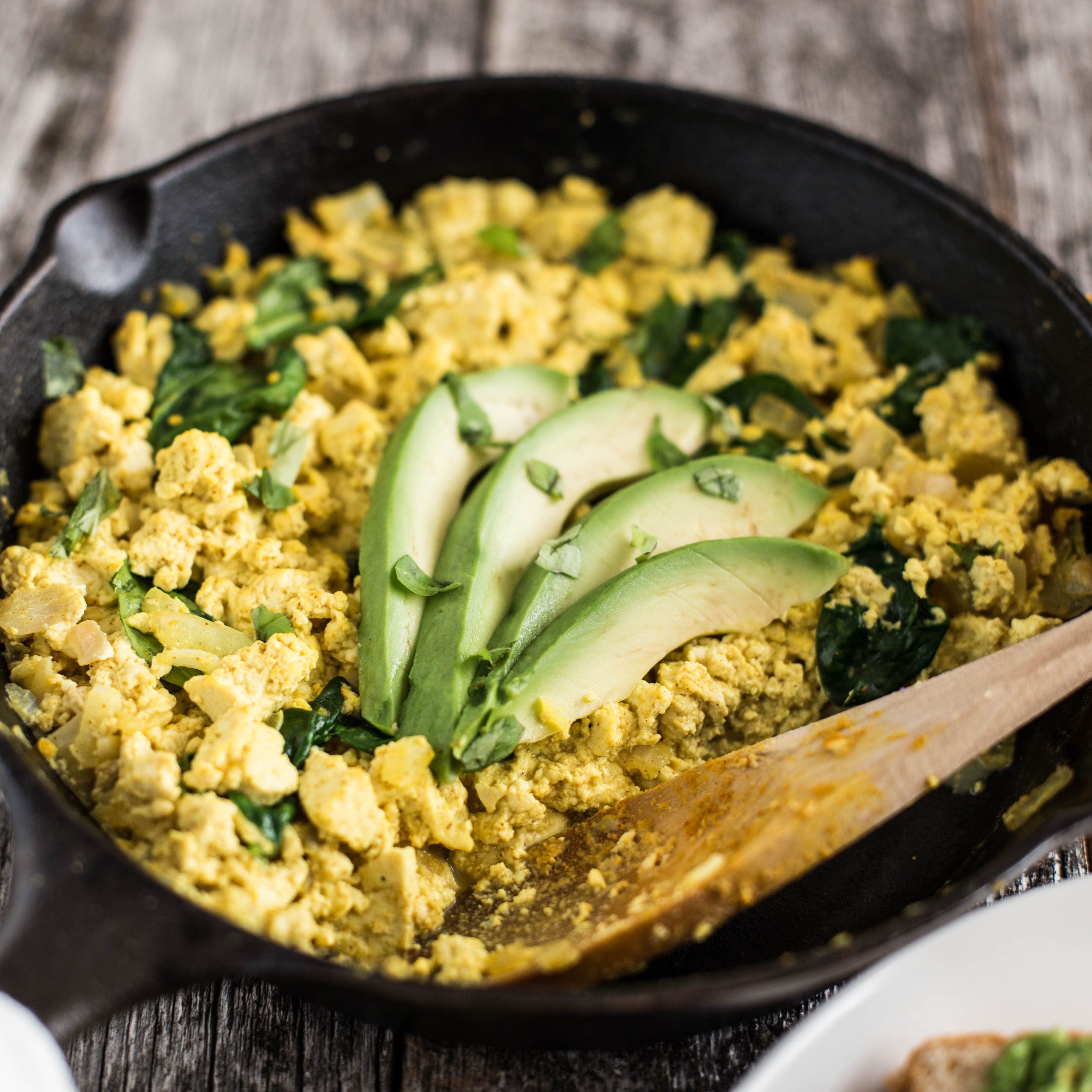 If you are like me and you grew up eating scrambled eggs fairly regularly for breakfast, the idea of tossing scrambled tofu into the mix may seem a bit odd. However, I strongly urge anyone who is vegan or simply looking to add more variety their diet to give this a try! Not only does this dish almost perfectly mimic the texture and flavor of scrambled eggs, it is also packed with protein, and is extremely satiating, especially when paired with, my favorite, avocado toast!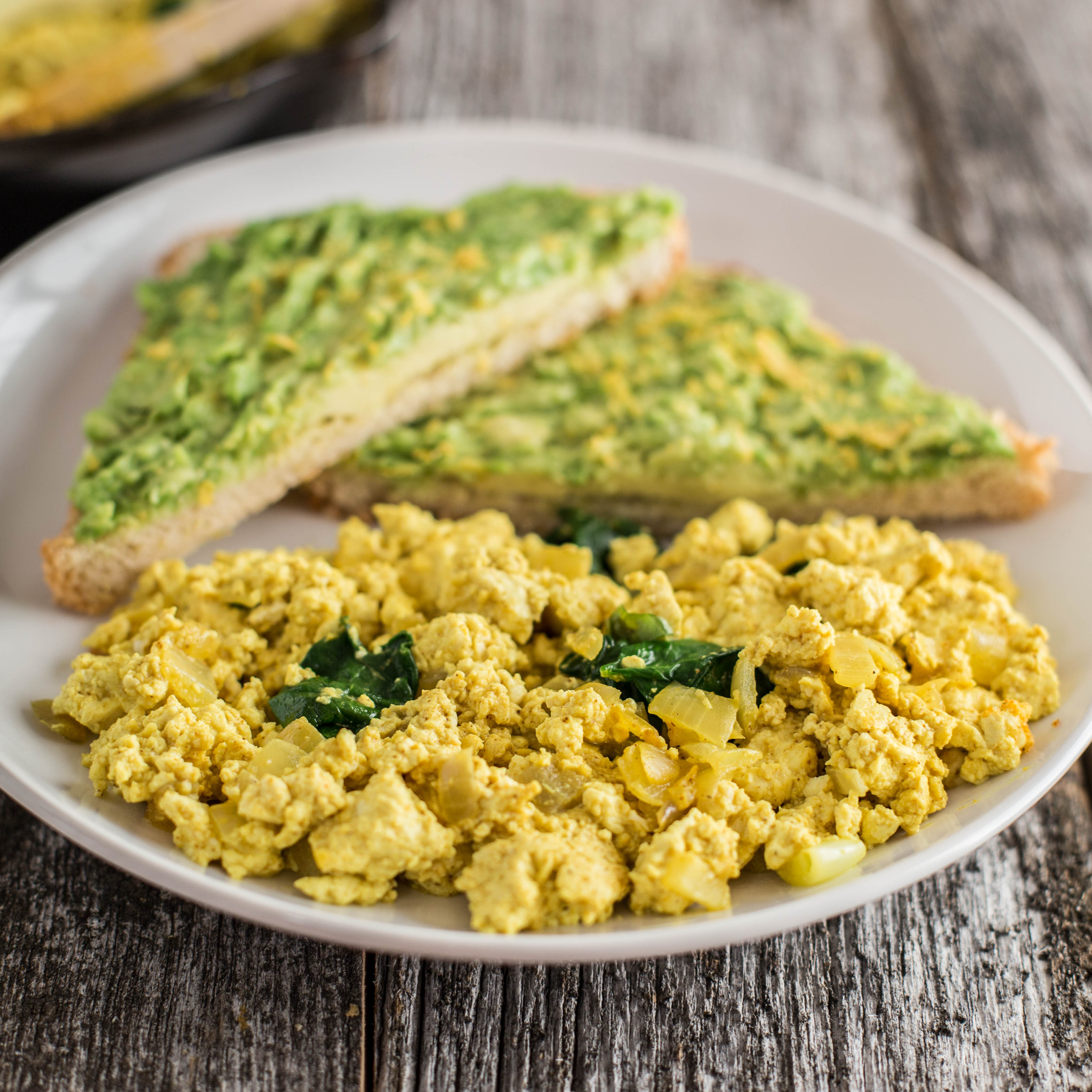 Two of the most essential components of this recipe are turmeric for anti-inflammatory benefits and that classic yellow color, and lots nutritional yeast for nourishing B vitamins and that delectable cheesy flavor. From fresh herbs, to garlic, to your favorite veggies, the rest of the add-ins are yours to experiment with. Enjoy!
"Cheesy" Tofu and Spinach Scramble
2015-09-25 04:44:09
Serves 2-3 (gf, v, nf)
Ingredients
1 package firm organic tofu, drained and pressed on plate with paper towels
1-2 tbsp coconut or olive oil
1/2 small onion, diced
1 clove garlic, minced
2 tbsp nutritional yeast, plus more for serving
1/2 tsp turmeric
1/2 tsp sea salt
1/4 tsp ground black pepper
2 cups fresh baby spinach
1/4 cup fresh basil
Instructions
Heat a large skillet over medium heat.
Add the oil, onion, and garlic and cook 4-5 minutes, until onion is softened and translucent.
Crumble the tofu and add to the pan along with the nutritional yeast, turmeric, sea salt, and pepper. Cook about 4-5 minutes, until the tofu is heated through.
Stir in the spinach and cook about 2 more minutes, until spinach is wilted.
Top with fresh basil and more nutritional yeast, and serve.
Create. Nourish. Love. http://www.createnourishlove.com/