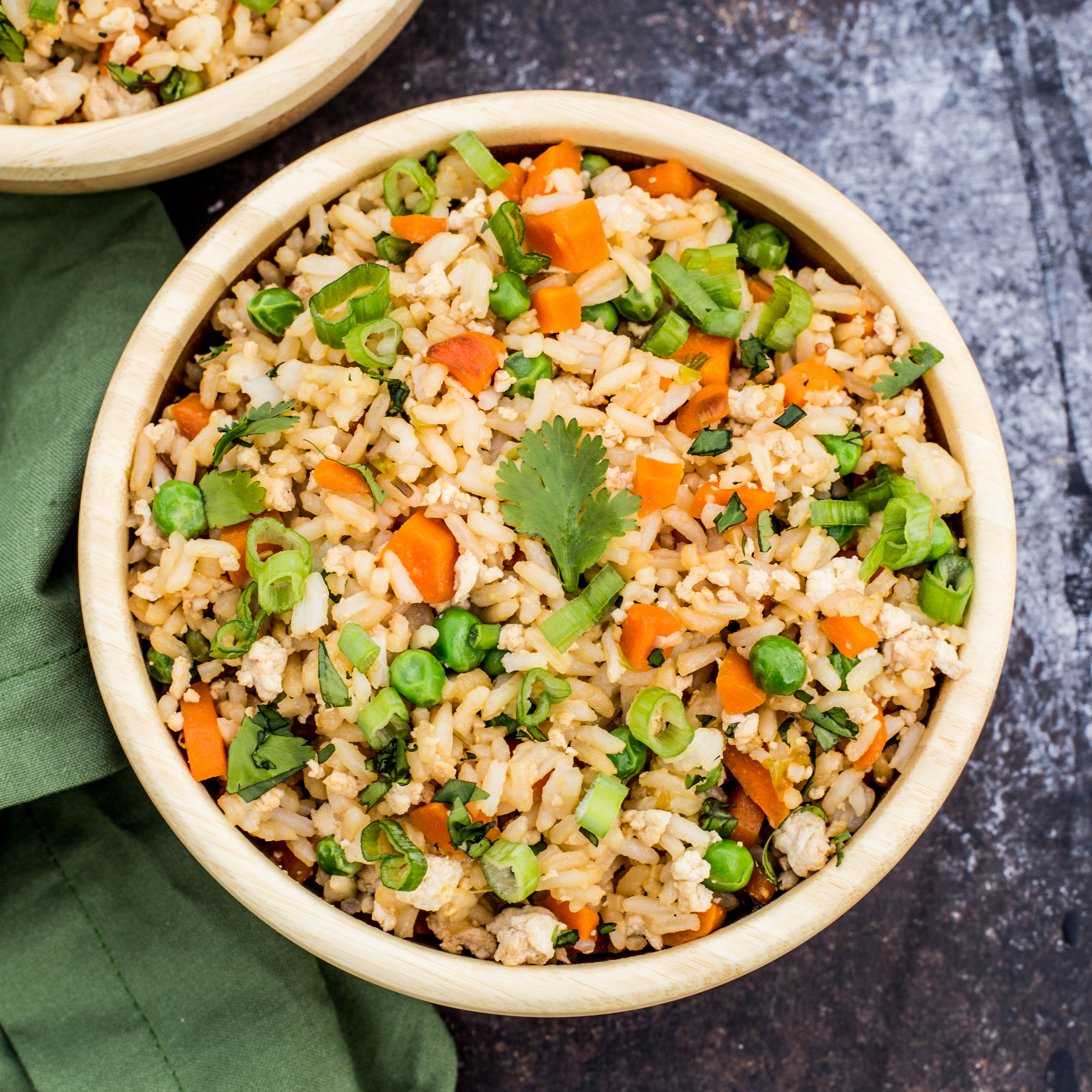 Although I grew up eating mainly a combination of Italian and standard American meals, I used to love the days that my family would order takeout from Chinese restaurants. I loved the different flavors that I got to explore with those meals, especially those in the lo mein and fried rice dishes.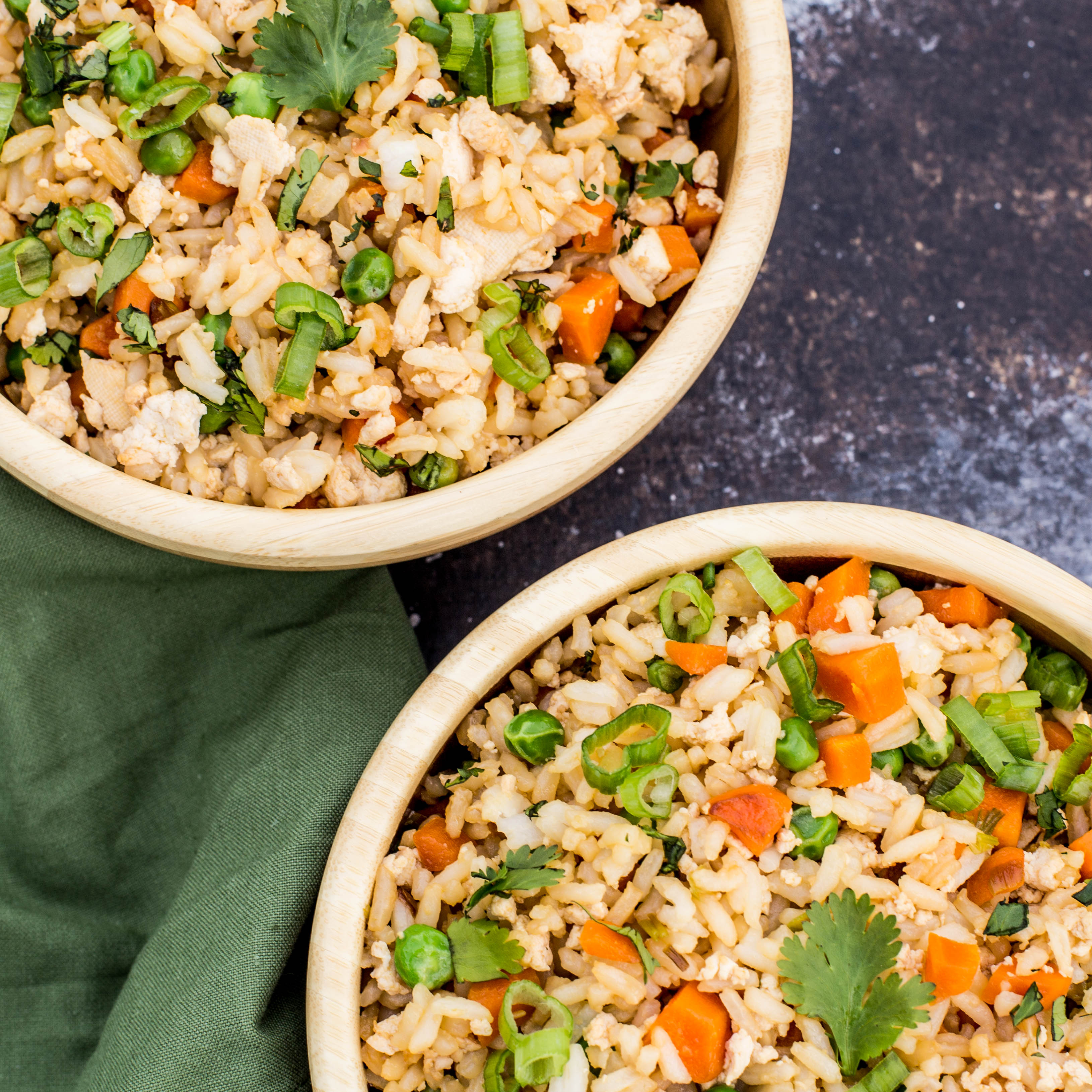 Nowadays, there aren't very many menu items that I can eat in these restaurants, as most contain either nuts or animal products of some sort, but that doesn't mean that I have to deprive myself of the dishes that I once loved!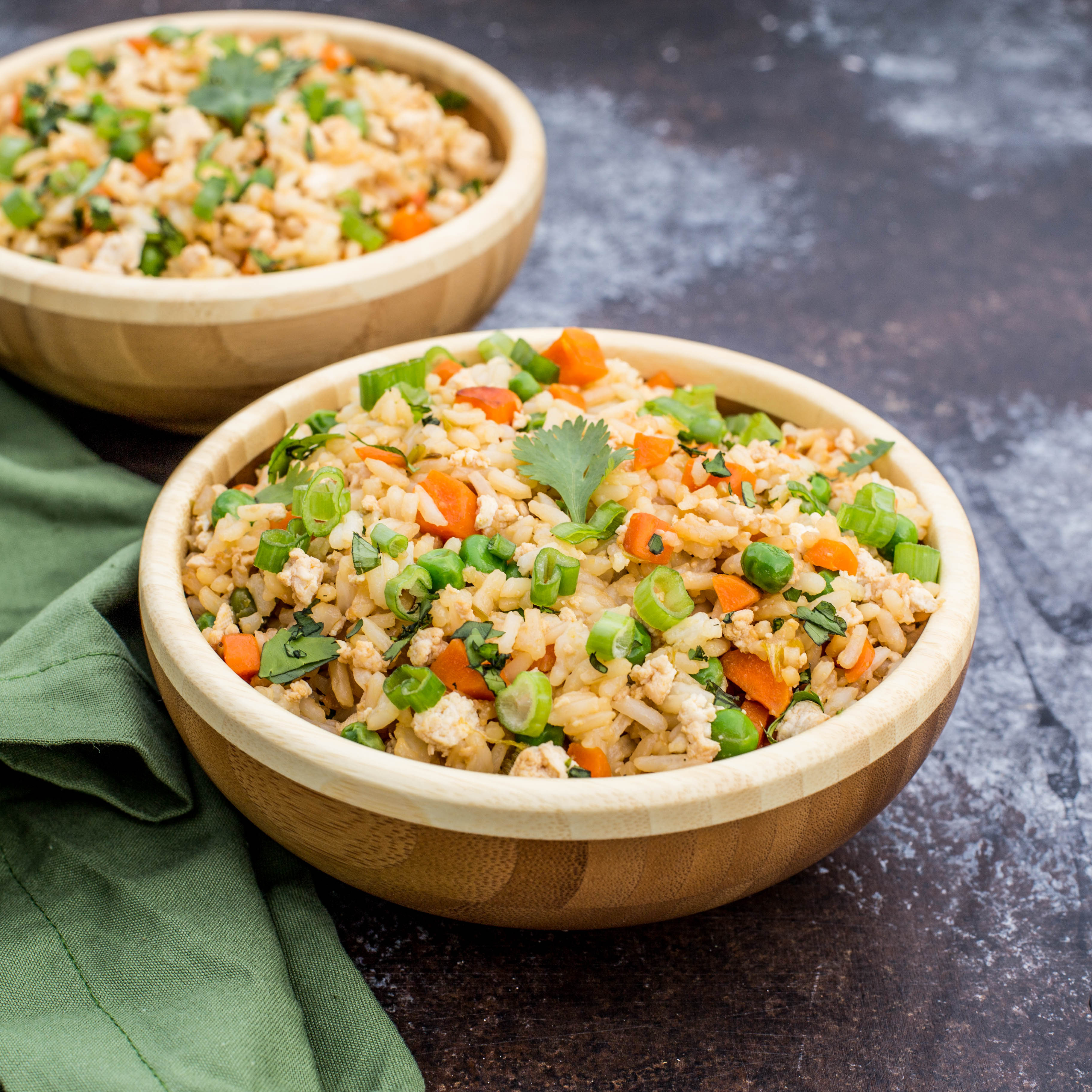 Although you can order "veggie fried rice" in almost any Chinese restaurant, you still may be out of luck if you want to eat vegan due to the presence of eggs. The first few times I attempted to cook my own fried rice, I didn't even try to replace the egg, and it was delicious as is. However, I have recently been experimenting with adding crumbled tofu to act as eggs would, and the result is exactly what I hoped for! The bottom line- Vegan fried rice (especially homemade) is just as (or even more!) delicious as its non-vegan counterparts. My family members (who eat Chinese take-out often) LOVE when I make this dish, both with and without the tofu crumbles. Either way, you can't go wrong!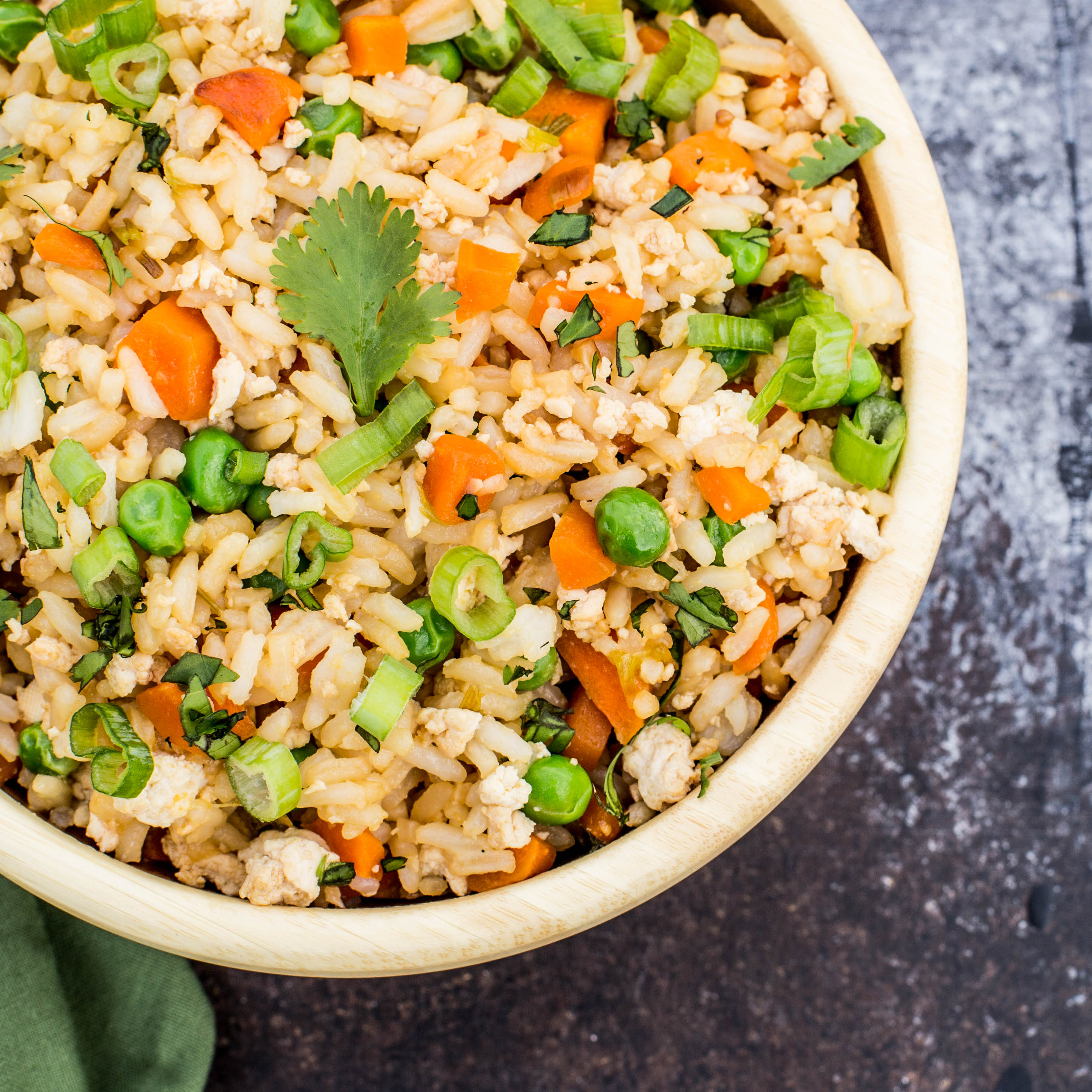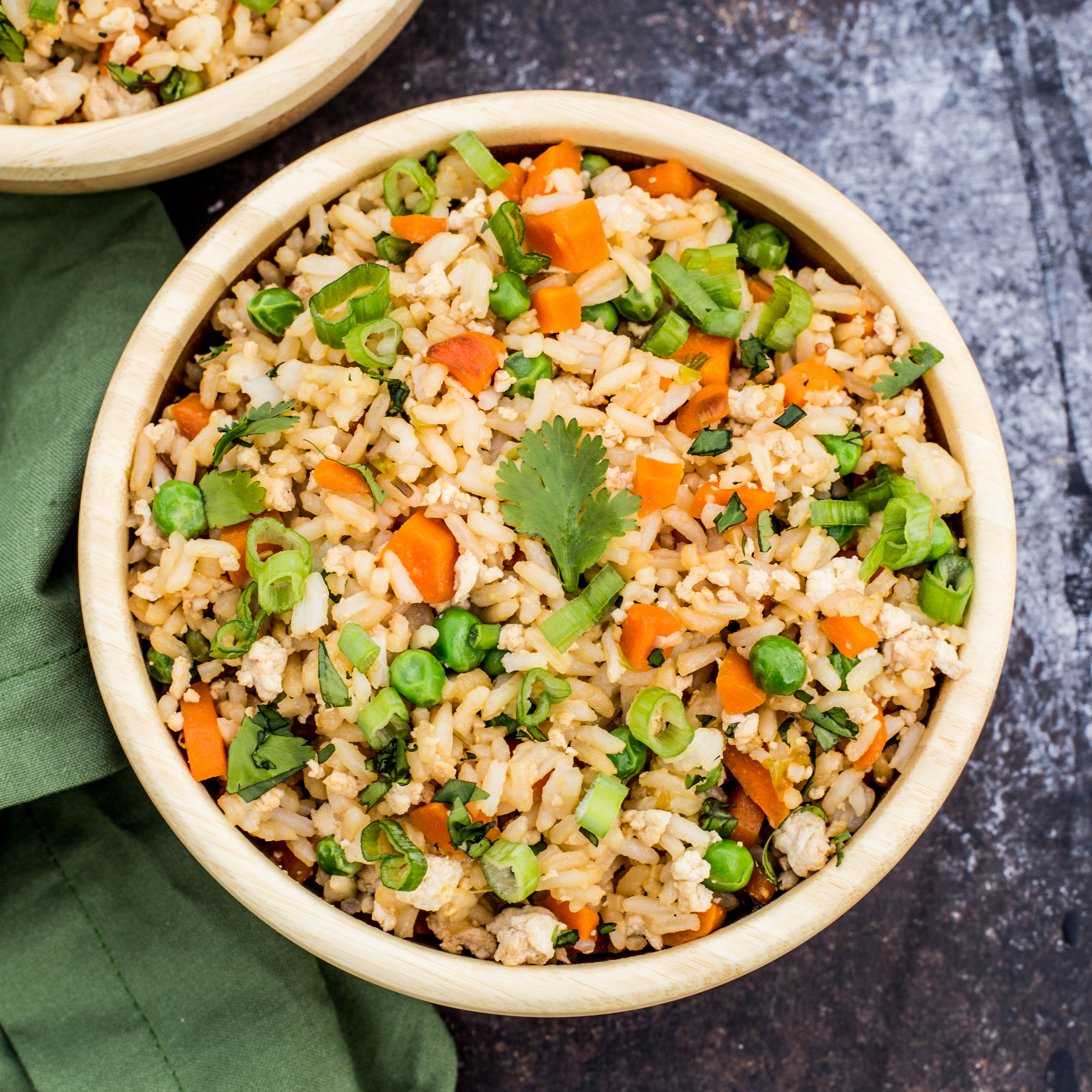 Simple Veggie Fried Rice
2015-07-05 11:29:18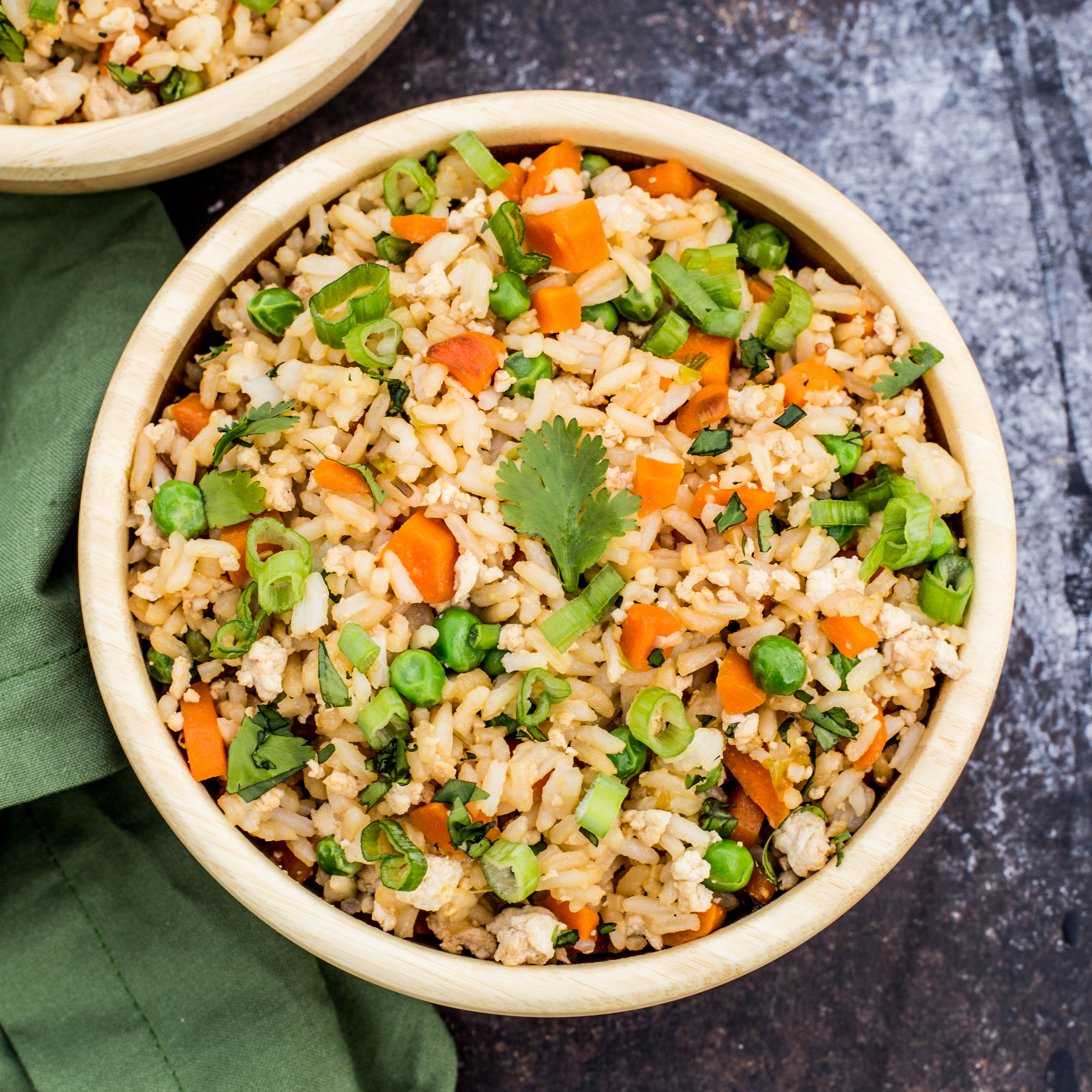 Serves 4
gf, v, nf
Ingredients
1 cup brown or white jasmine rice
4 oz. firm tofu, *optional*
2 tbsp sesame oil
2 cloves garlic, minced
4 scallions, thinly sliced
2 small carrots, diced
1 cup peas
3-4 tbsp tamari
1/4 cup chopped fresh cilantro
Instructions
Combine rice with 1 1/2 to 2 cups water in a small saucepan, and bring to a boil. Cover with a lid, reduce heat to a low simmer, and cook, covered, for about 45 minutes for brown rice or 15 minutes for white rice. Remove from heat, then allow to steam (still covered) for 10 minutes. Fluff with a fork.*
If using the tofu, crumble with your hands, add to a pan with a bit of oil, and scramble over medium heat until slightly golden and firm, 4-5 minutes. Remove from pan and set aside.
Heat oil in a large pan over medium heat. Add garlic, scallions, and carrots and sauté about 10 minutes, until browned. Add in peas, rice, optional tofu, and tamari and stir fry another few minutes, until rice is hot and golden.
Top with fresh cilantro and serve!
Notes
*Rice is best prepared in advance and stored in the refrigerator until ready to use.
Create. Nourish. Love. http://www.createnourishlove.com/