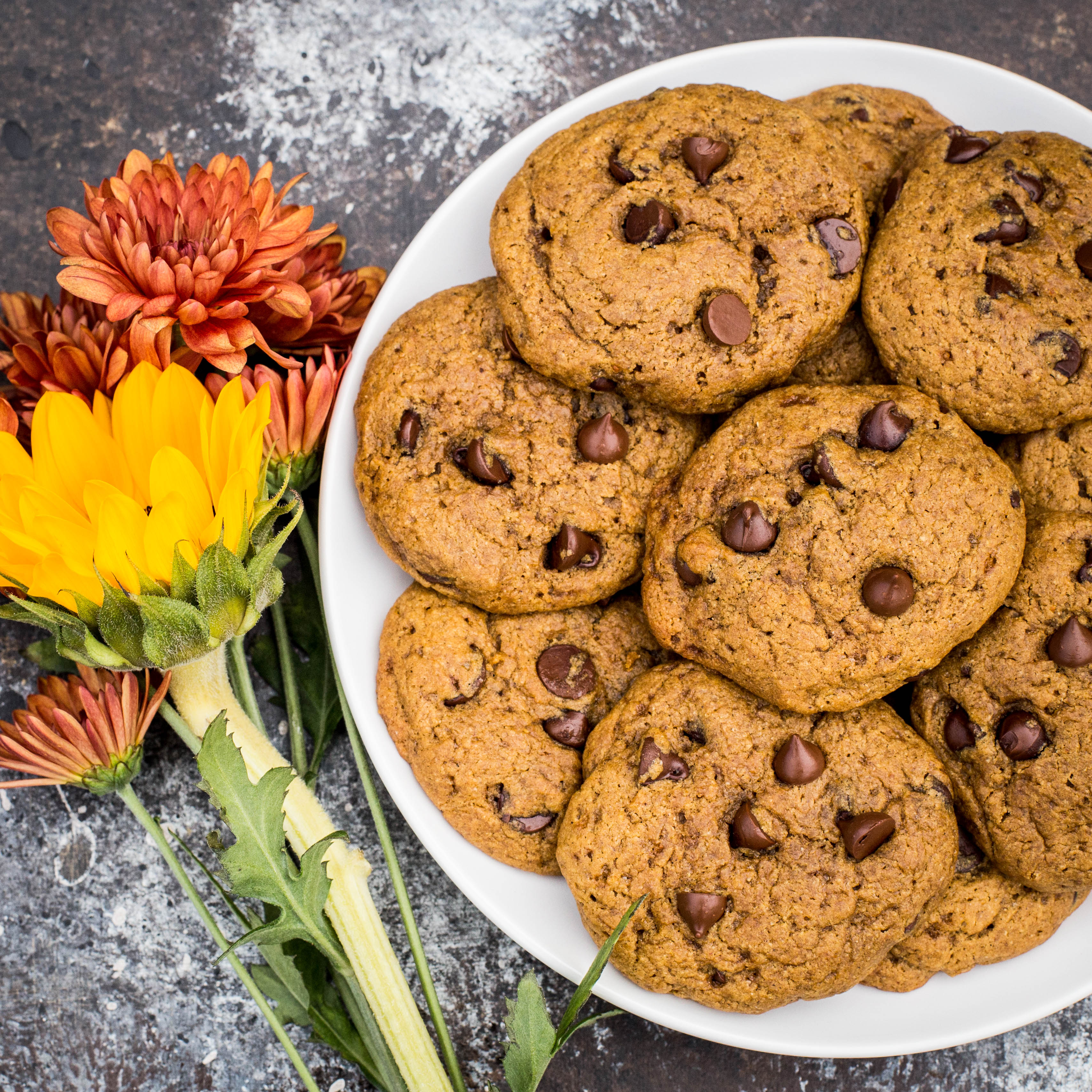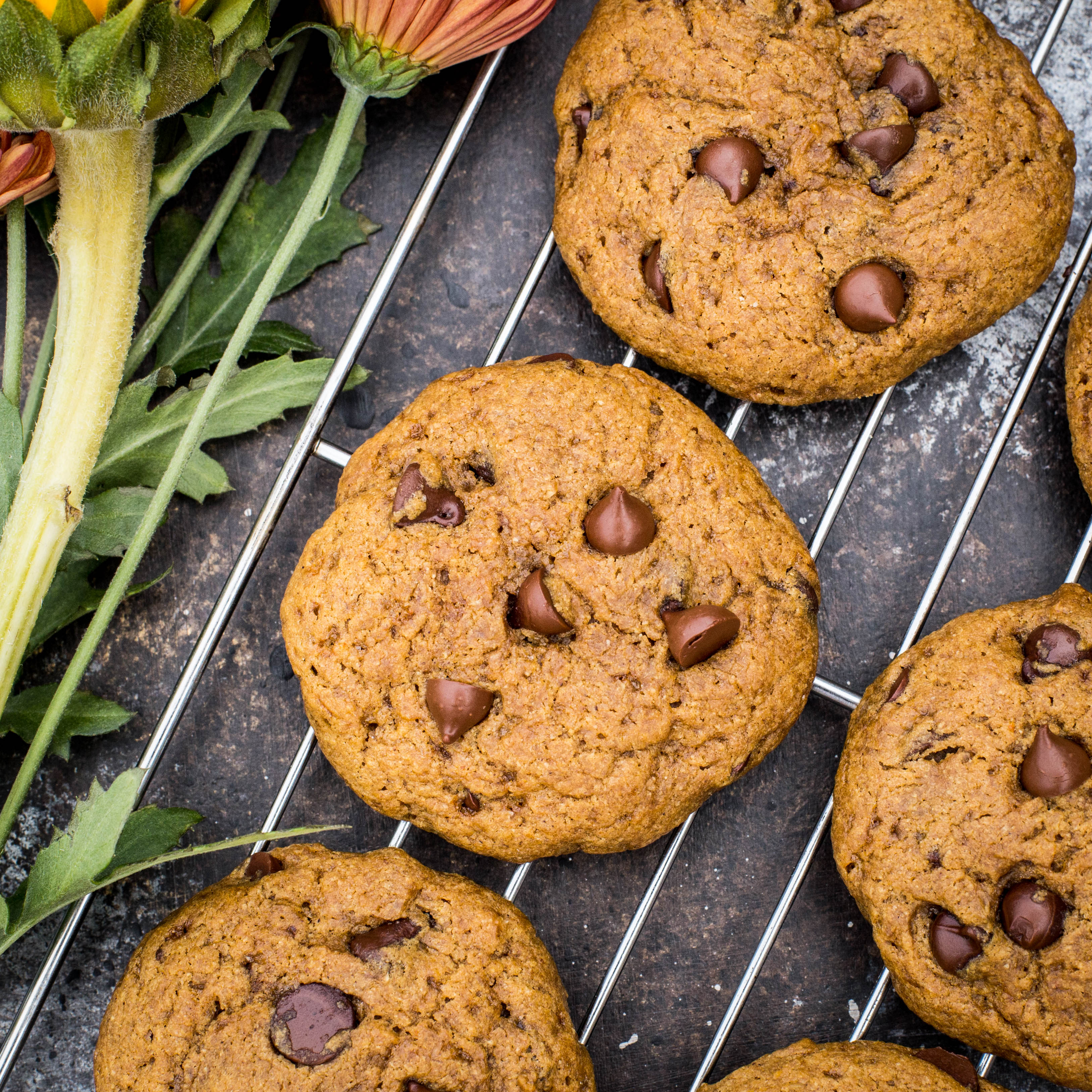 For as long as I can remember, the fall has always been my absolute favorite season. The beauty of nature during this time is simply incredible, from the vibrant foliage to the crisp air, to the abundance of incredible seasonal foods that I just cannot get enough of. My greatest fall food obsession of all is one that I have sustained from when I was very young: Pumpkin!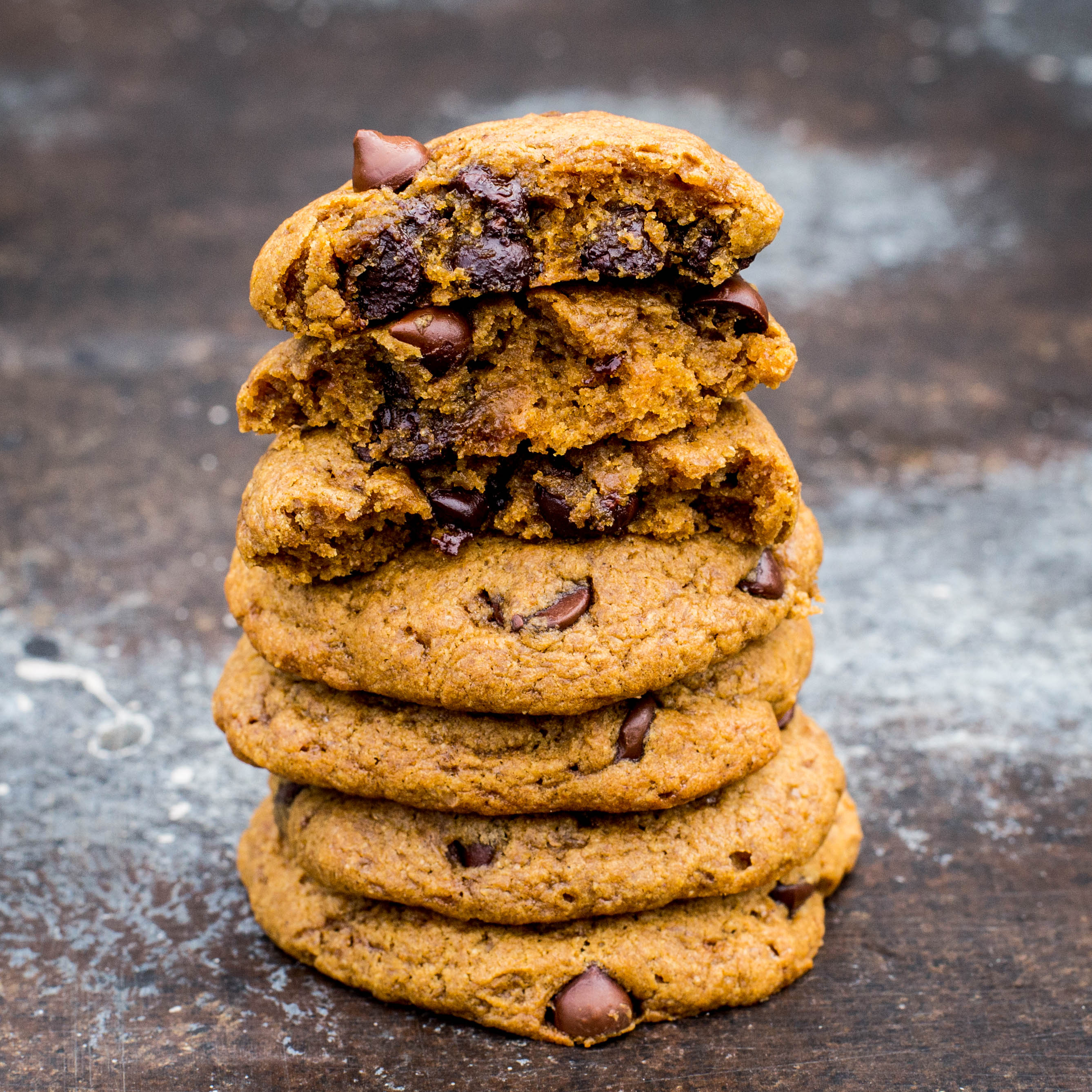 Although it is most commonly used in desserts, pumpkin is incredibly versatile, and is delicious in both sweet and savory recipes! I have used it as the star ingredient in sweet oatmeal, muffins, and cookies, and in savory dishes such as creamy pasta sauces, soups, and even as a spread for quick and easy tortilla pizzas! I'm just a tad obsessed.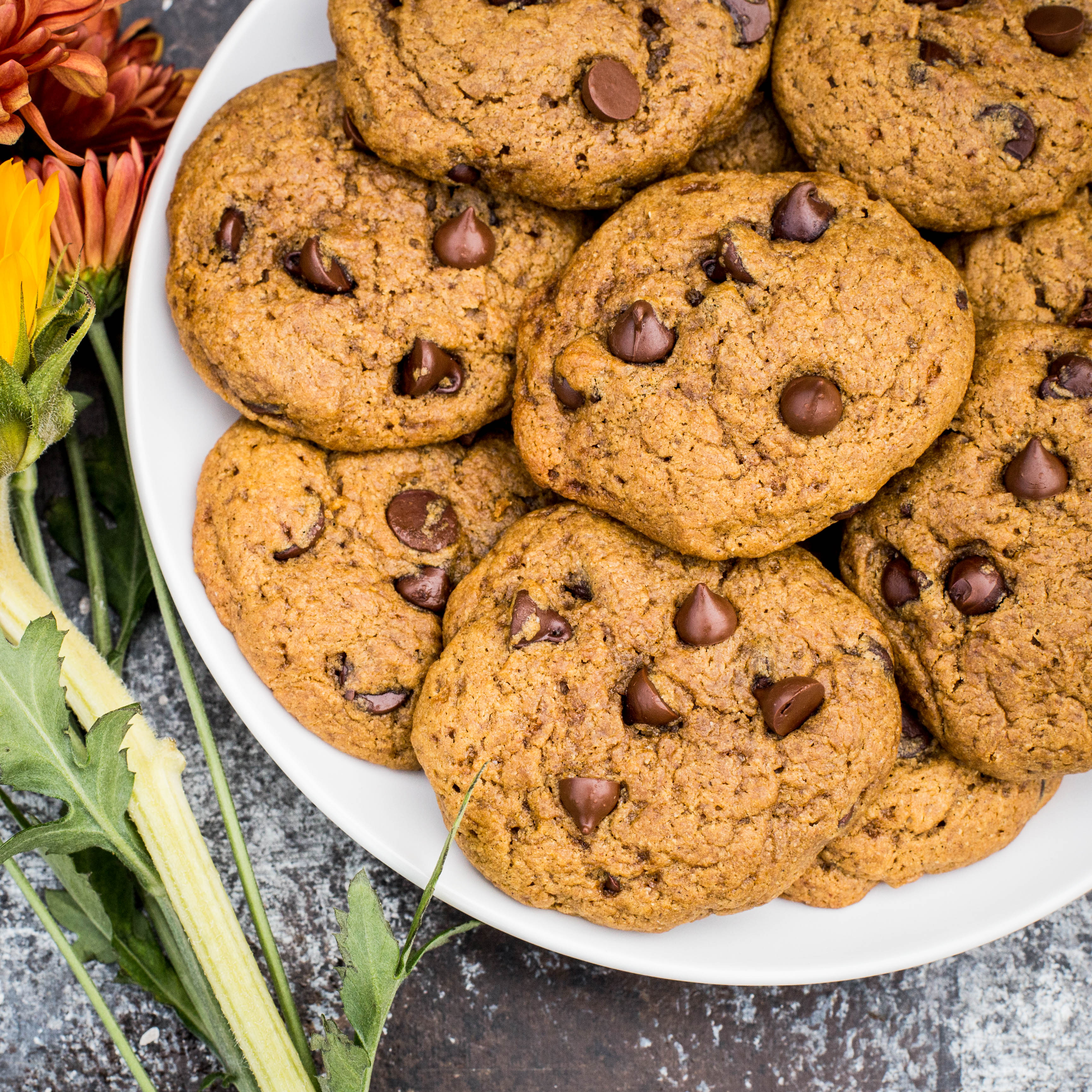 A perfect autumn superfood, pumpkin is packed with vitamin A (lots of beta carotene), vitamin C, potassium, and fiber. Beta carotene, the antioxidant compound that provides pumpkins with their vibrant orange color, provides us with numerous health benefits, including better vision, glowing, smooth skin, and even cancer prevention. It's no wonder why I've been adding it to just about everything!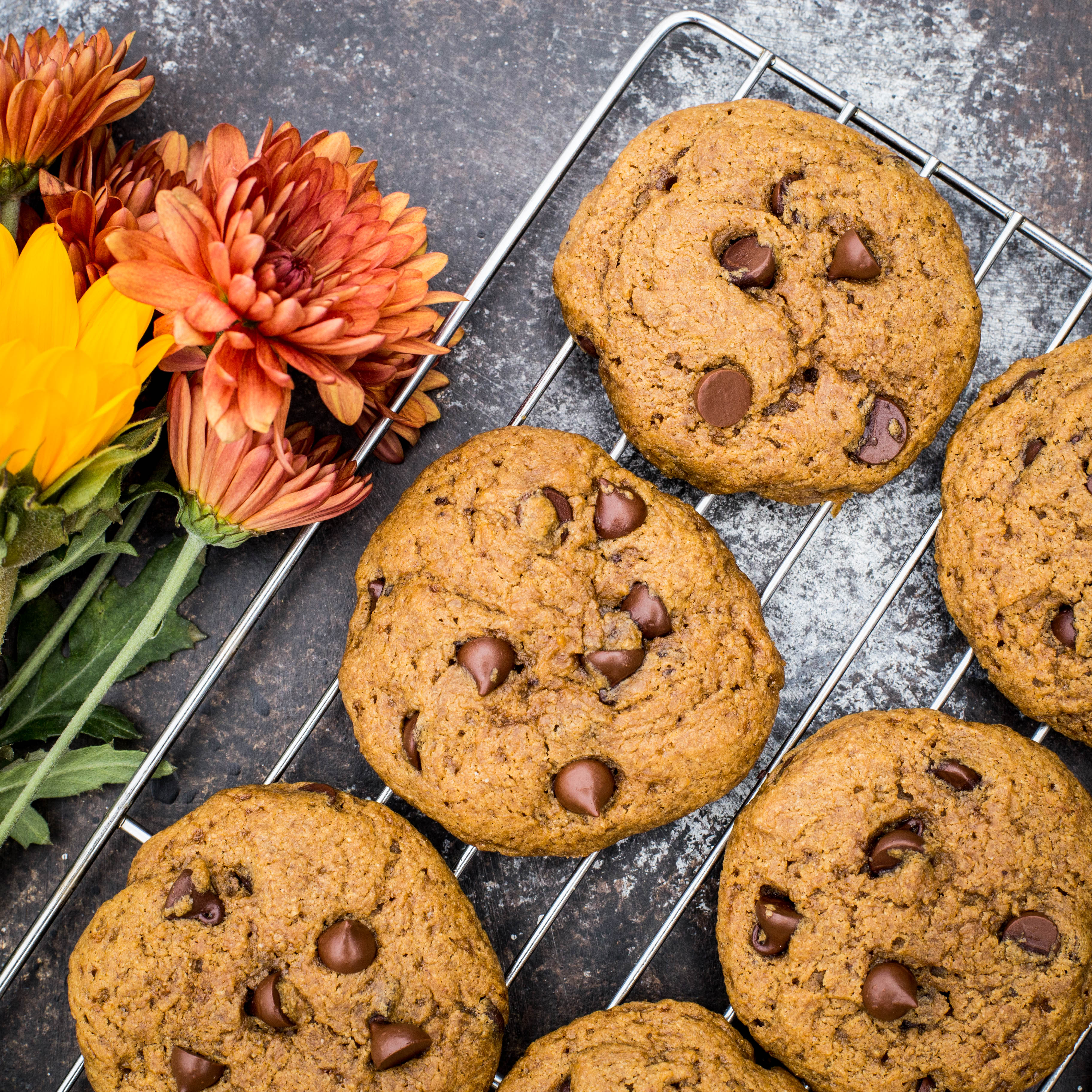 This particular recipe is one that I have been making at least twice each autumn for years (with a few variations). These cookies are vegan, have a gluten and refined sugar free option, and are, clearly, full of nutrients. The texture is soft and chewy, reminiscent to that of my favorite pumpkin bread. They are a requested favorite among my family and friends, so I love baking them to share with my loved ones, for family events, or just for a comfy healthy dessert at home while watching Halloween movies! I hope you try them out and enjoy!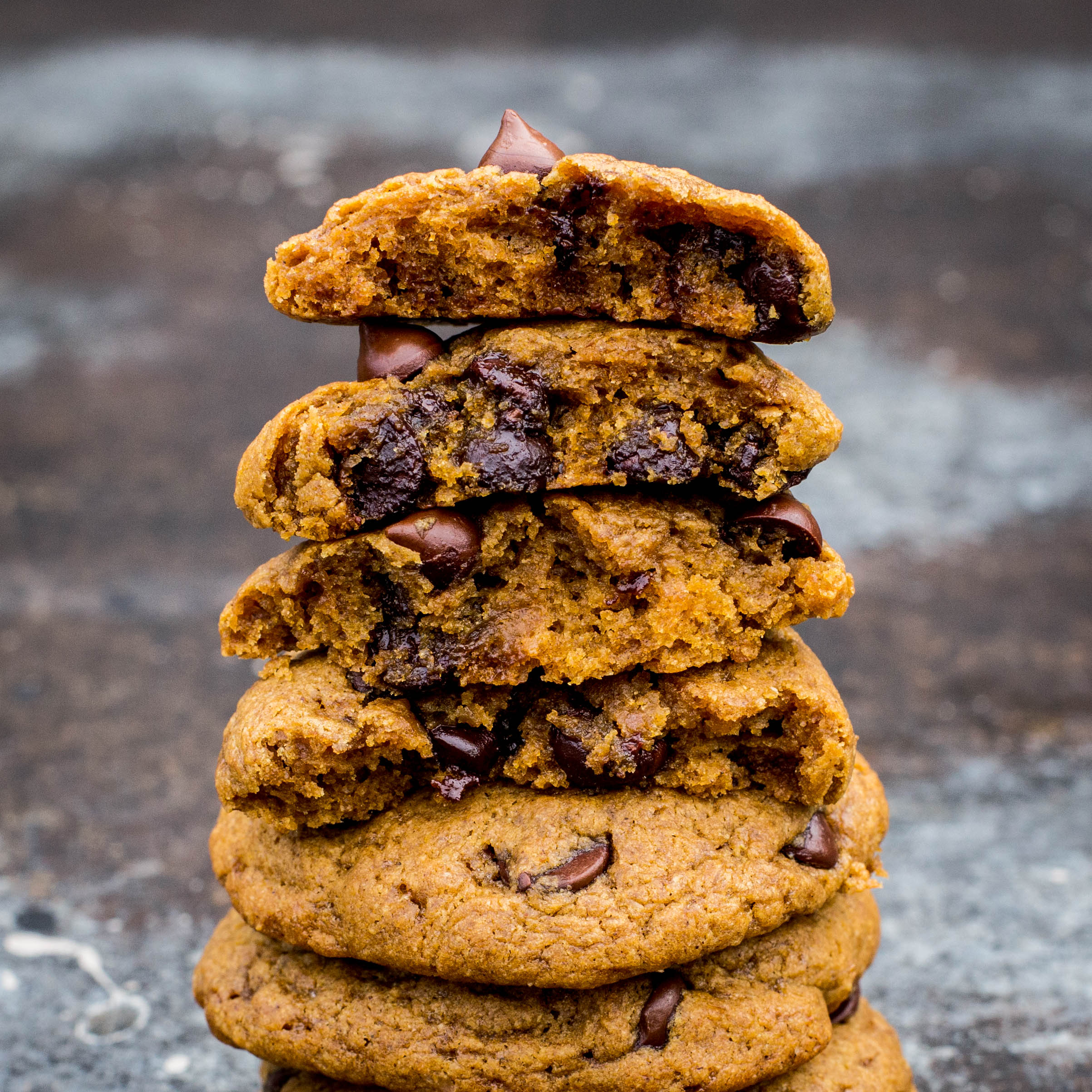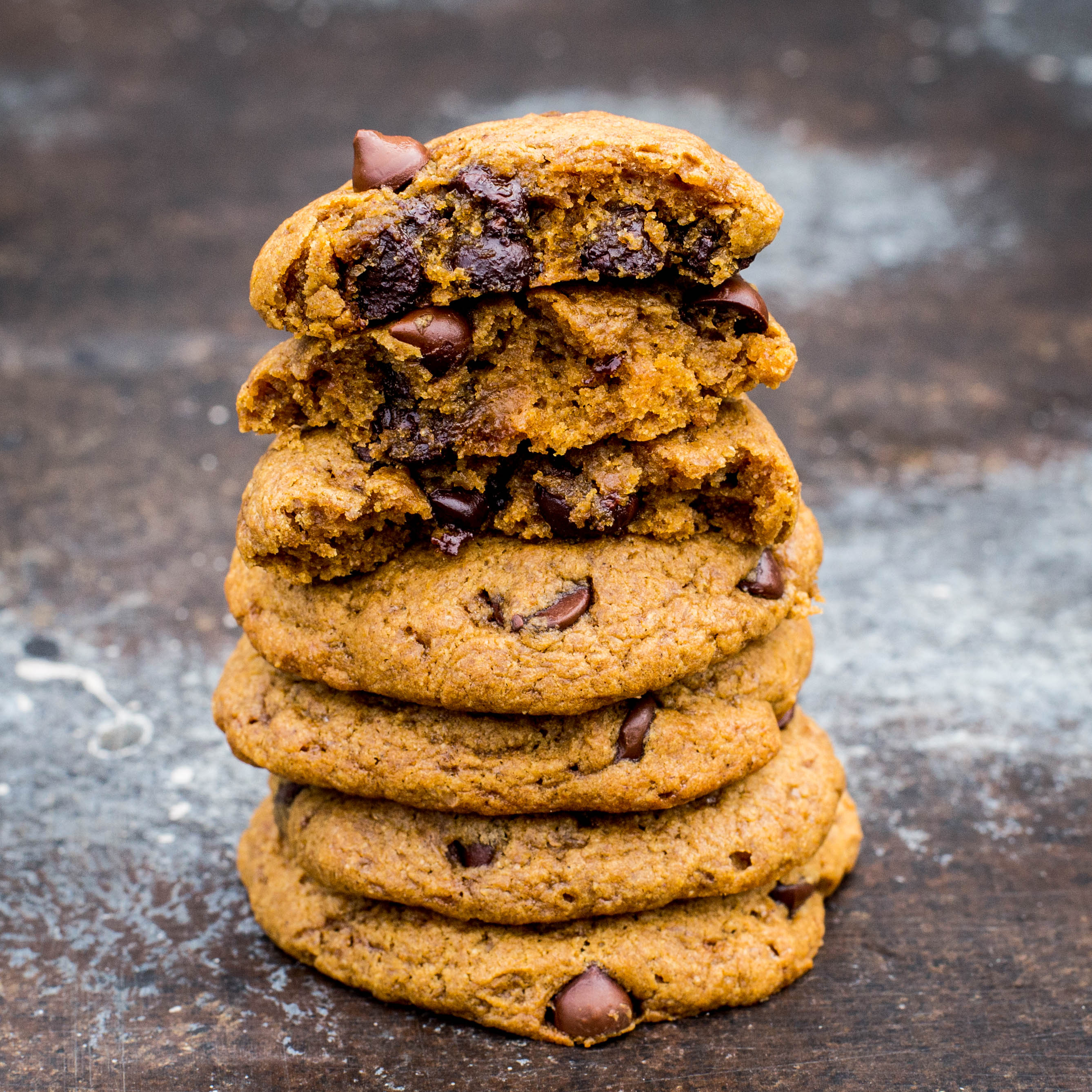 Chewy Chocolate Chip Pumpkin Cookies
2017-10-26 12:57:43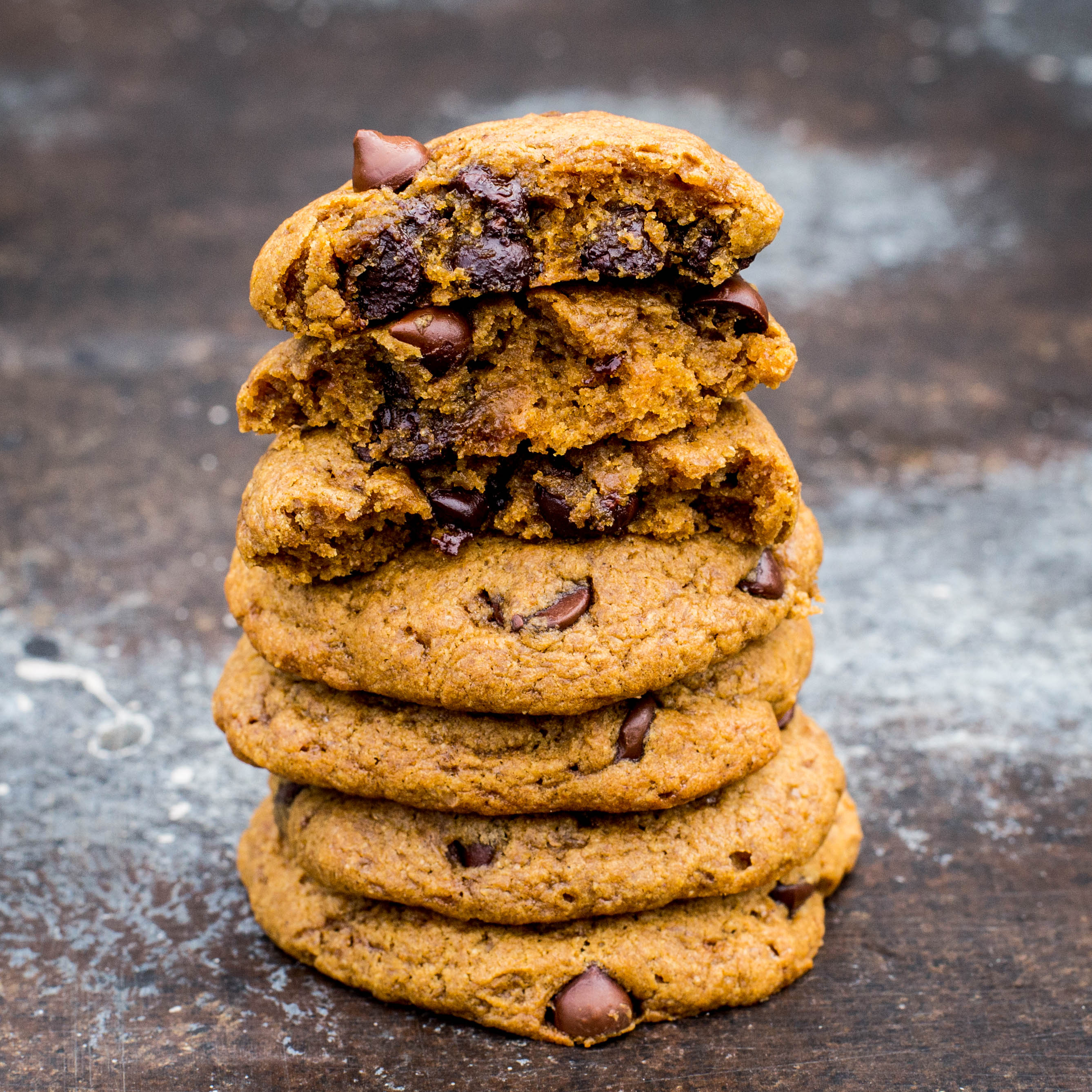 Recipe yields 18 large cookies or 3 dozen small cookies. (gf, v, nf, sf)
Ingredients
2 cups flour*
1 tsp cinnamon
1/2 tsp ginger
1 tsp baking powder
1 tsp baking soda
1/2 tsp sea salt
1/2 cup coconut oil
1 cup coconut sugar (or sugar of choice)
1 flax egg
1 tsp vanilla extract
1 cup pumpkin puree
1 cup semisweet chocolate chips
Instructions
Preheat oven to 350 degrees F. Line two cookie sheets with parchment paper.
Mix together dry ingredients in a large bowl.
Beat together oil and sugar in a separate bowl, until smooth. Beat in egg and vanilla, and then add in pumpkin. Gently beat in dry ingredients until everything is well combined. Stir in chocolate chips.
Drop dough onto cookie sheets using a 1/4-cup measure for larger cookies, or a tablespoon measure for smaller cookies. Bake larger cookies 15 to 18 minutes, or smaller cookies 12 to 14 minutes, until golden.
Enjoy!
Notes
*These cookies come deliciously chewy when prepared with gf oat flour, but also come great using half oat flour and half gf or regular all-purpose flour.
Create. Nourish. Love. http://www.createnourishlove.com/