Happy National Peanut Butter Day!
If I had to choose only one favorite food combination, I think it would have to be chocolate and peanut butter. Although I could be (and often am) very happy eating the combination off of a spoon, I also enjoy incorporating it into simple and nutritious recipes. I believe that the key to a nourishing meal with sustanence is incorporating a balanced amount of each macronutrient (carbs, protein, and healthy fats). When it comes to breakfast, protein oatmeal is the perfect easy meal to whip up to fuel a long day at work, replenish after a workout, or just cozy up with on the couch.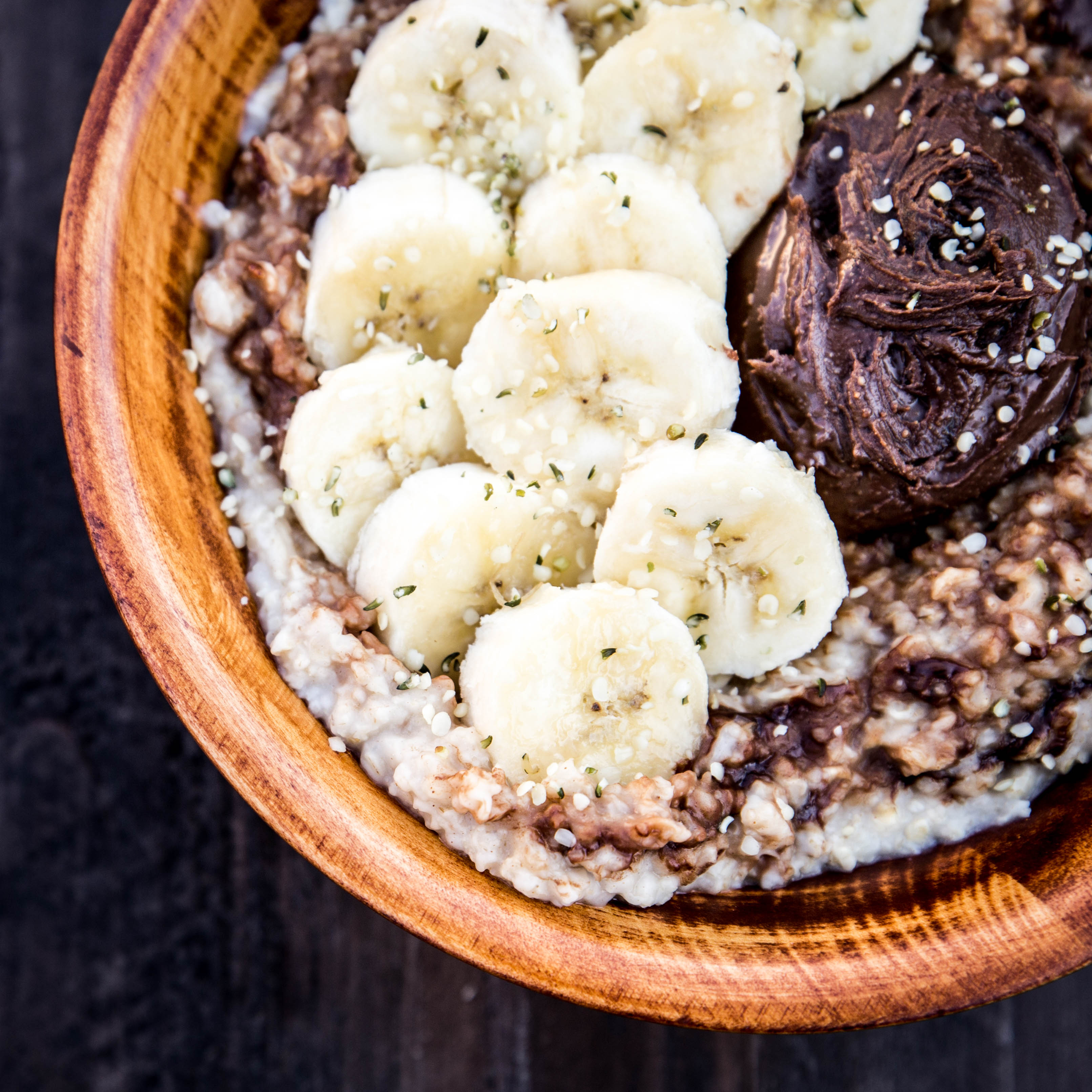 Here's what makes this cozy meal so protein-rich:
Peanut butter- My love. I often use chocolate peanut butter in this recipe, but regular is just as delicious. Even just a small amount delivers plenty of protein, heart-healthy monounsaturated fats, antioxidant vitamin E, magnesium, potassium, vitamin B6, and benefits such as decreased overall and cardiovascular disease mortality. I'll take multiple spoonfuls please!
Protein powder– My family and I love the cacao or vanilla bean protein powder from Livwell Nutrition, which tastes delicious and is super smooth unlike so many other protein powders we have tried. I really love that this particular protein is so highly digestible as it is sourced from bioavailable ingredients such as sprouted brown rice, peas, and hemp, and is additionally a great source of iron, calcium, fiber, and amino acids. If you'd like to try this protein, you may use the code christinabedetta10 to get a 10% discount!
Hemp seeds– An easily digestible source of protein, they are also packed with all of the essential amino acids, iron, magnesium, zinc, vitamin E, the essential fatty acids, and immune-protective phytonutrients.
Oats- Even without the addition of the other protein-rich foods, oats themselves provide about 5 grams of protein per 1/2 cup serving, along with an abundance of other nutrients such as fiber and phytonutrients that have been shown to have multiple health benefits including anticancer and cholesterol-lowering properties.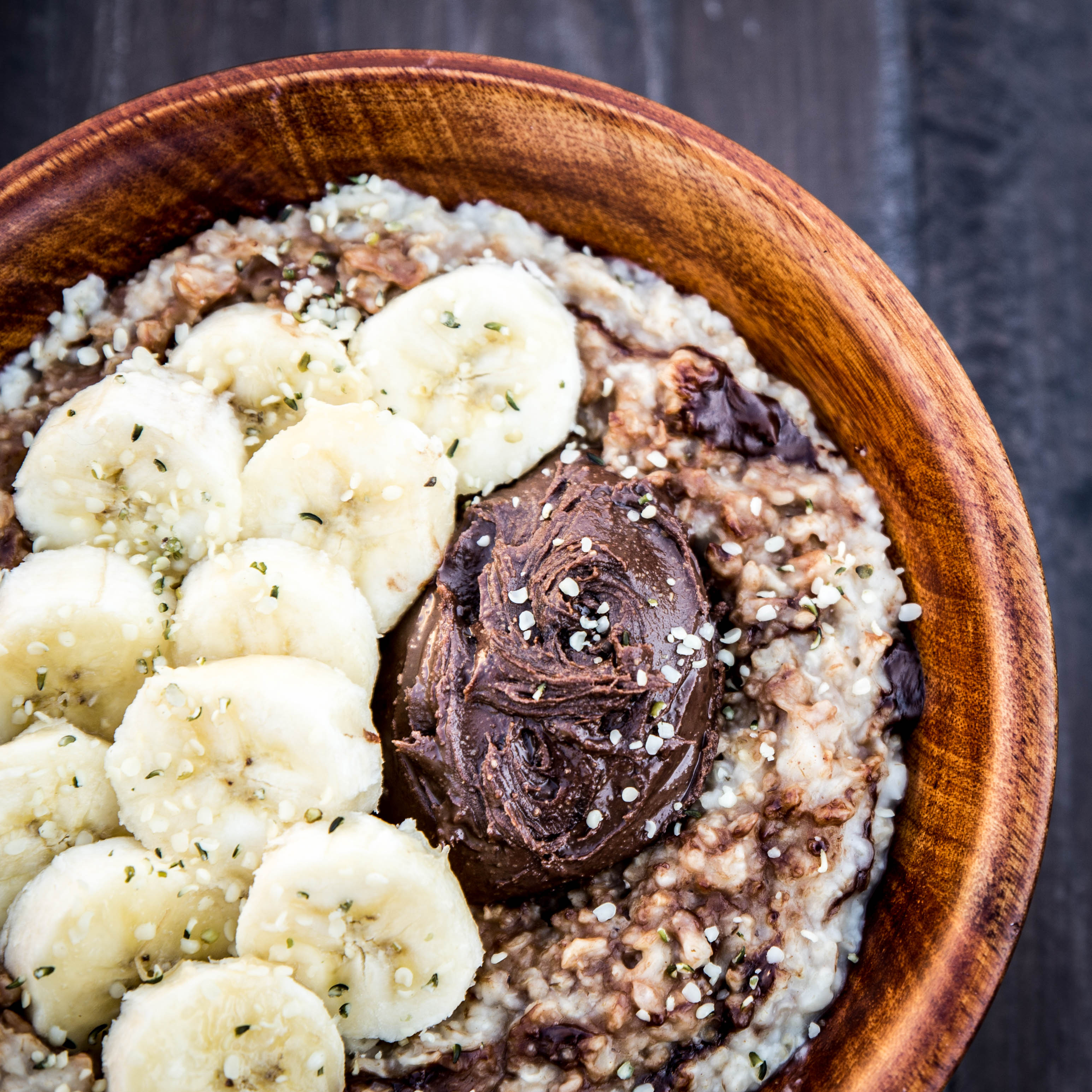 The health benefits and protein content are a huge plus, but what really makes this recipe stand out is the flavor. As far as I'm concerned, this meal is the definition of dessert for breakfast, so I hope that you try it out for yourself and enjoy!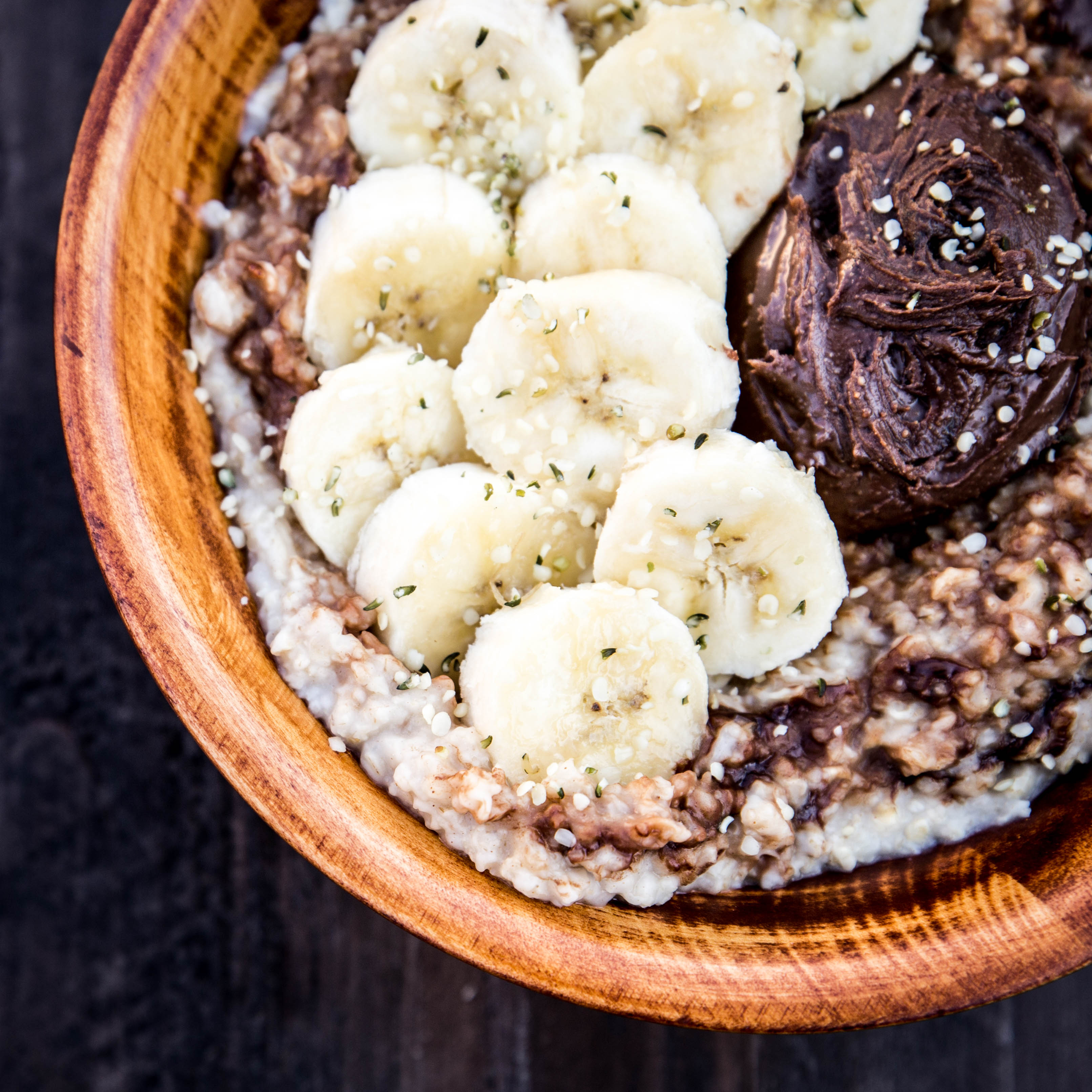 Chocolate Peanut Butter Swirl Protein Oatmeal
2018-01-15 19:59:39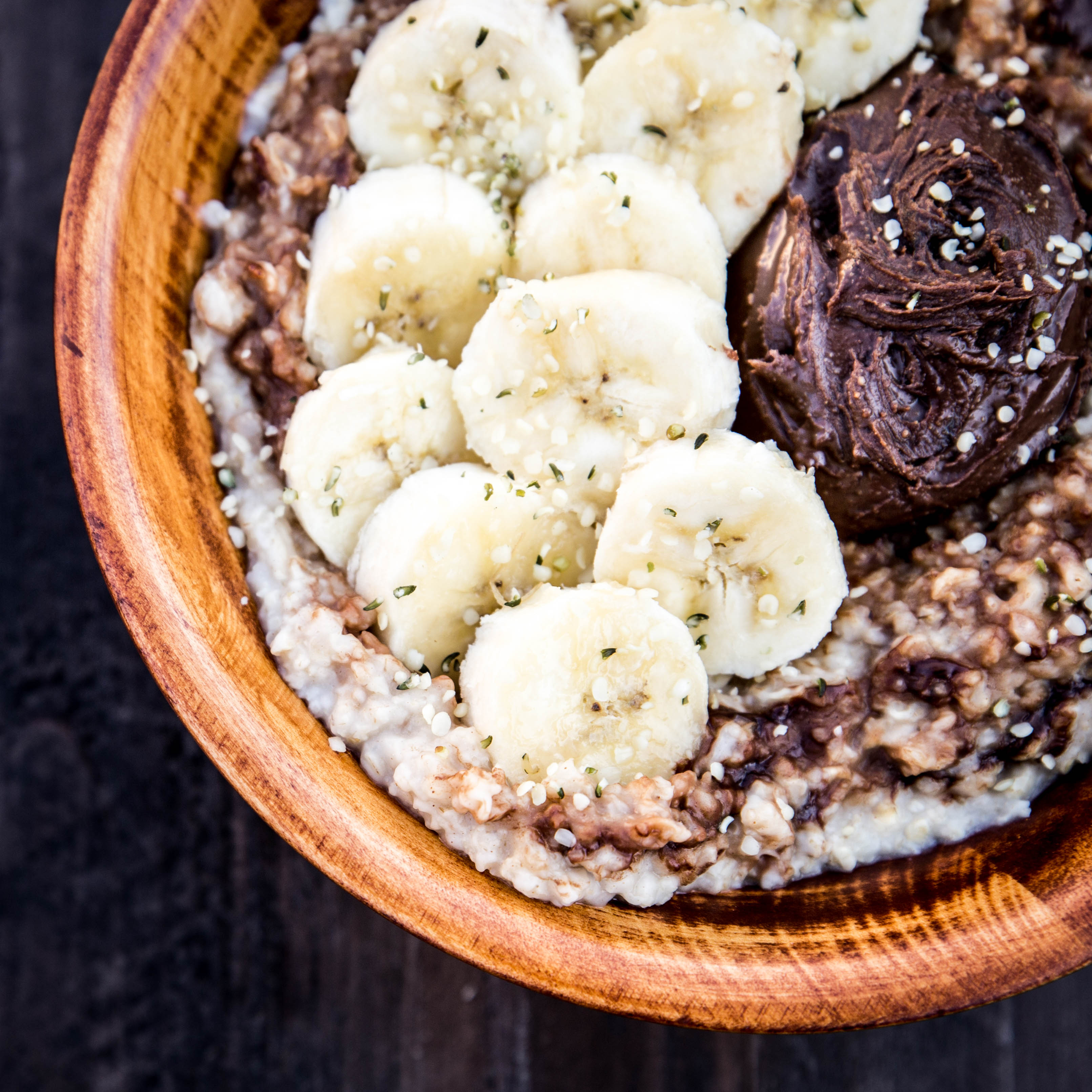 Serves 1
gf, v, nf, sf
Ingredients
1 cup water or non-dairy milk of choice
1/2 cup rolled oats
1 tbsp ground flaxseed
1 tbsp coconut sugar or sweetener of choice, optional
1 scoop vanilla or chocolate protein powder
A pinch of sea salt
1 tbsp semisweet or dark chocolate chips
Toppings
1-2 tbsp natural peanut butter
1 ripe banana, sliced
1 tbsp hemp seeds
Instructions
Heat water/milk, oats, and a pinch of salt in a small saucepan and bring to a boil. Reduce heat to a simmer on low for about 10 minutes, stirring occasionally, until creamy and almost all liquid has been absorbed. Stir in the flaxseed, sweetener, protein powder, pinch of salt, and chocolate.
Remove from heat and transfer oats to a serving bowl. Top with peanut butter, banana, hemp seeds, and any other toppings that you love.
Enjoy!
Notes
I often like to use chocolate peanut butter in this recipe (as pictured), but regular peanut butter is just as delicious!
Create. Nourish. Love. http://www.createnourishlove.com/