Hello! I'm Christina, and it is my goal to inspire others to cook and eat more delicious plant-based foods to nourish the body and soul.
I earned my Bachelor's degree in Nutrition and Dietetics from the University of New Hampshire, and, as a 200-hr Registered Yoga Teacher, I am a strong believer in the mind-body connection in overall health and wellness.
Although I have been cooking and creating my own recipes for years, my recipes and nutritional viewpoints have greatly evolved through time. We are all individuals, and it is important to eat in ways that nourish our own unique biochemistry and preferences. Personally, after educating myself about the ethical and environmental effects of the animal agriculture industry, I adopted a vegan lifestyle. Additionally, a long history of digestive illness and food allergies and intolerances has taught me that the primary purpose of food truly is nourishment. However, I have found eating and cooking for special diets to be incredibly simple, delicious, indulgent (hello chocolate), and FUN!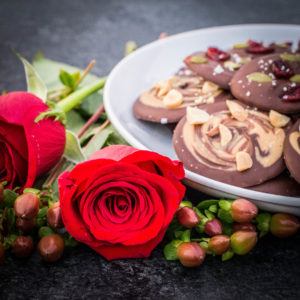 My goal is to achieve nourishment in the most delicious ways possible, and I hope that my recipes and tips will inspire others to do the same!