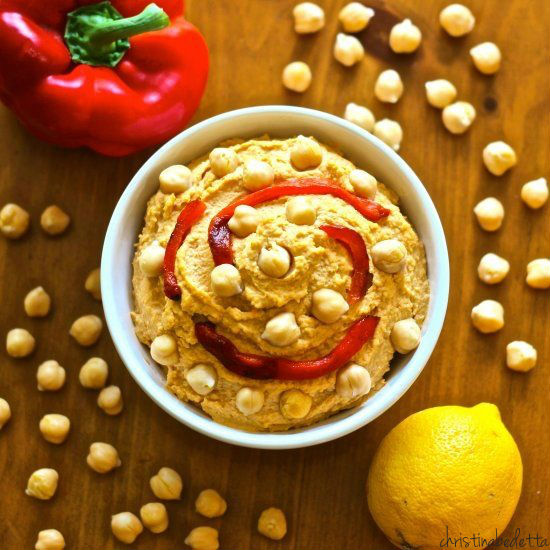 I absolutely LOVE hummus. As a vegetarian, it is a daily staple in my diet, and one of my favorite ways to add protein and flavor to any meal. By that, I really do mean ANY meal. It is my spread of choice on sandwiches, wraps, and creative pizzas, and my condiment of choice alongside raw or roasted veggies and homemade chips. When I'm feeling creative, I'll even enjoy using hummus in salad dressings and pasta sauces. Tonight, I served this homemade roasted pepper variation alongside some Quinoa and Sautéed Veggie Cakes. The combination was to die for.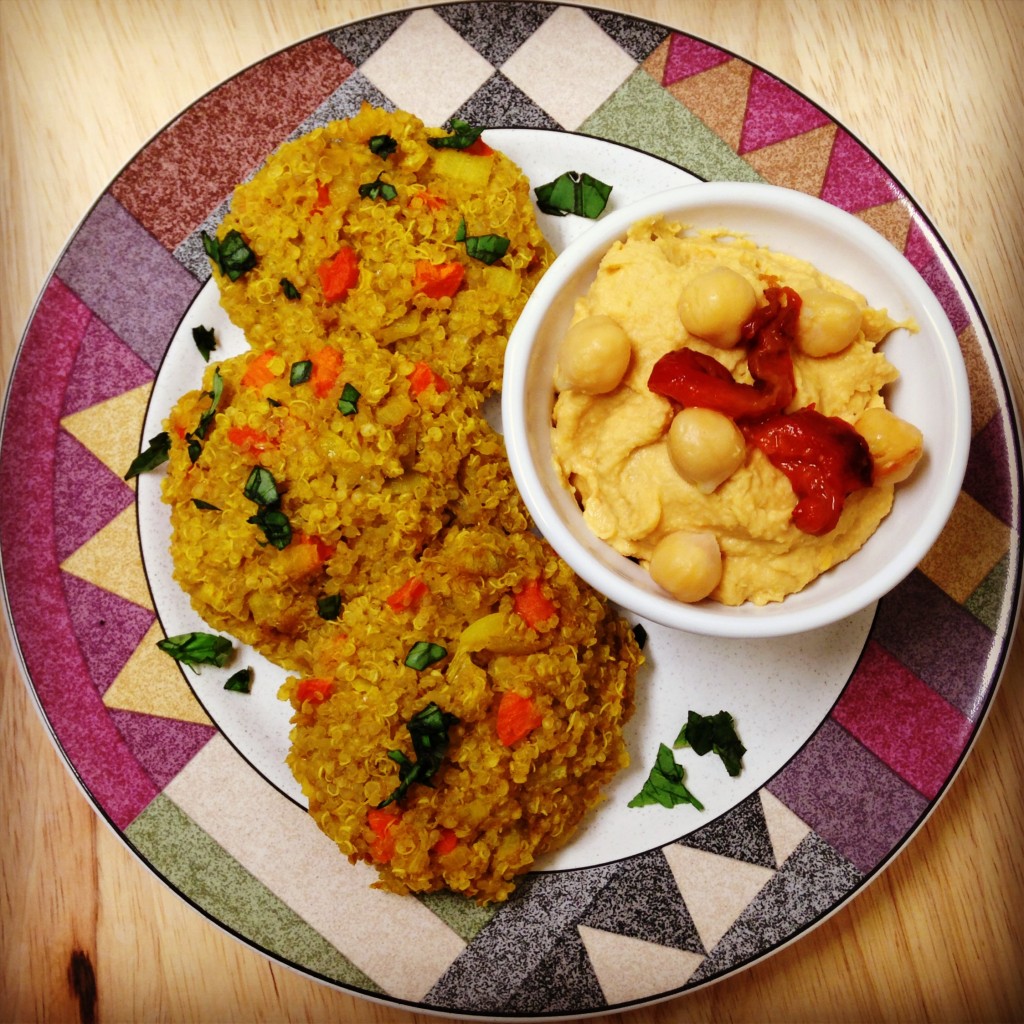 The dominant ingredient in classic hummus recipes is chickpeas/garbanzo beans (they are the same thing!). I love using them because they are great for digestion, especially when they are soaked prior to cooking. They are also loaded with fiber, protein, B vitamins such as folate, manganese, iron, and zinc! All of these nutrients combined with the scrumptious flavors and nutrients of red peppers and the remaining ingredients make this recipe a real winner.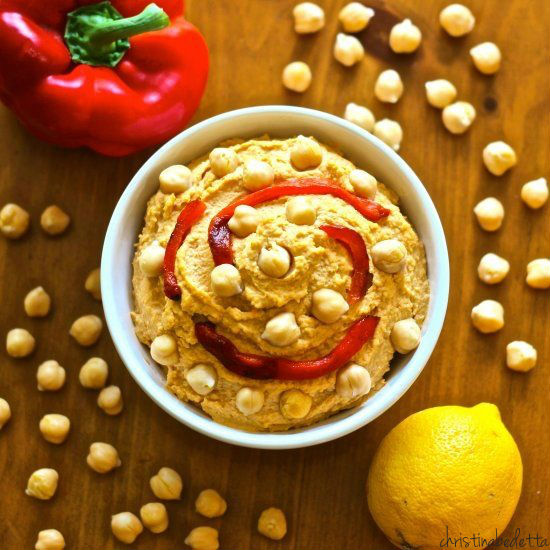 Roasted Red Pepper Hummus
2014-03-06 23:04:50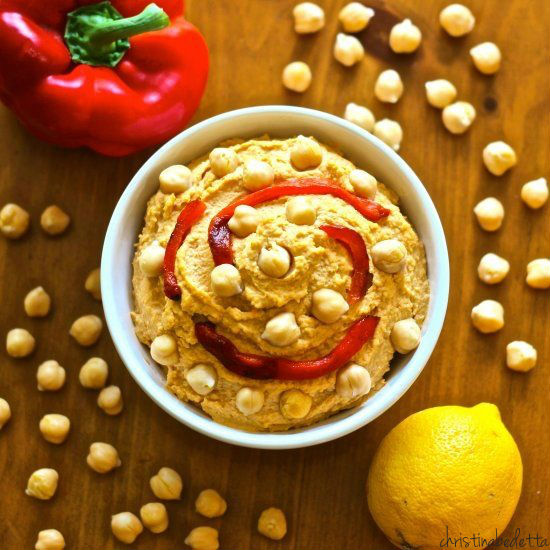 Makes 1 Large Bowl (gf, v, nf, sf)
Ingredients
2 1/2 cups cooked chickpeas*
1 cup roasted red bell peppers
2 cloves garlic
1/4 cup tahini
1/4 cup extra-virgin olive oil
2 tbsp fresh lemon juice
2 tbsp water
1/2 tsp cumin
1/2 tsp salt
Instructions
Place all ingredients in a food processor or high-speed blender, and process until smooth. Taste test, then serve! This hummus can be stored in a tightly sealed container in the refrigerator for up to a week.
Notes
*If using canned chickpeas, be sure to drain and rinse well. You could also cook your own dried chickpeas by soaking them overnight, then simmering in water for 45 minutes to 1 hour until a desired tenderness in achieved. The choice is yours!
Create. Nourish. Love. http://www.createnourishlove.com/
I'd love to hear feedback on this recipe! What's your favorite way to eat hummus?