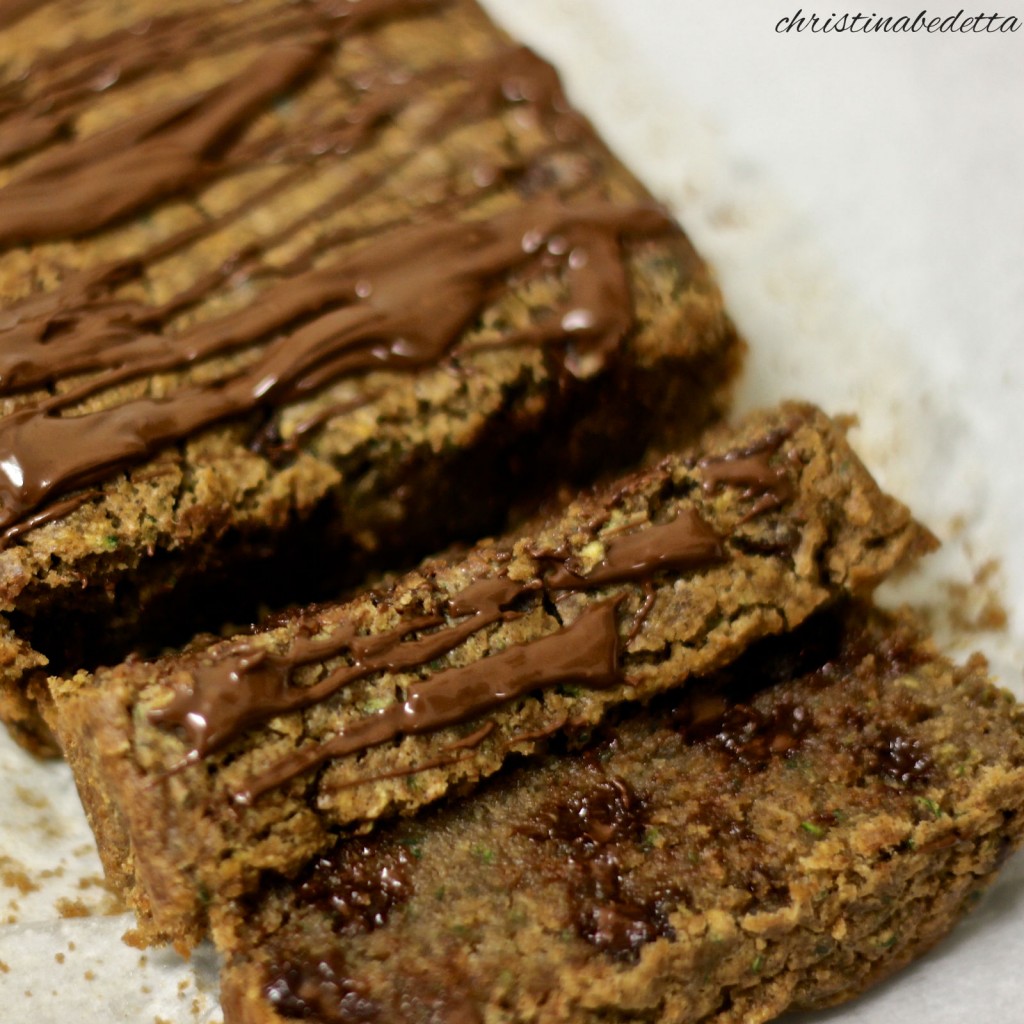 I have always had a love for baking.
Back in high school, I can recall daydreaming about muffins, my favorite treat at the time, regularly, anticipating the end of the day so I could go home and transform my visions into reality. The kitchen, to me, was like a blank canvas that I could decorate with whatever images and aromas I desired. It was a place that I could let go of the day, be myself and get in touch with my creative side- the part of me that I loved but rarely expressed to others.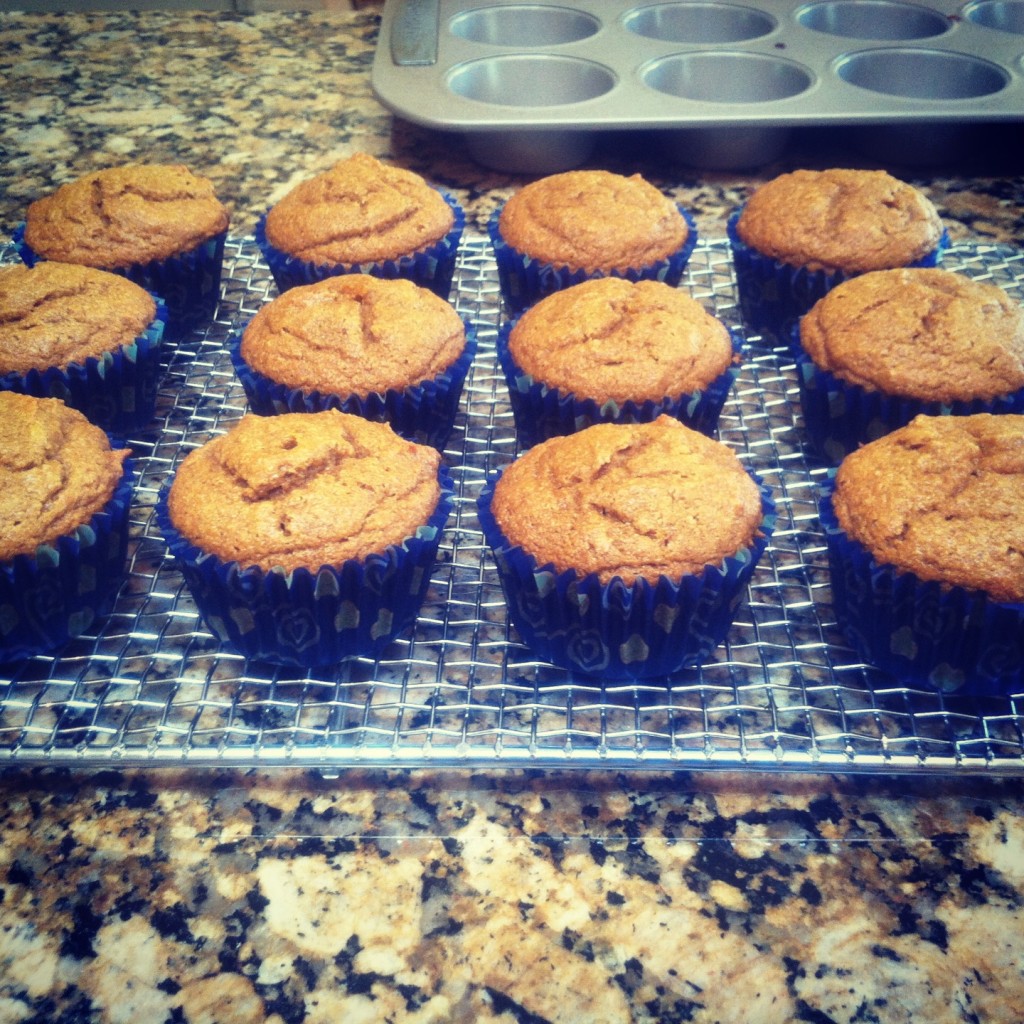 I certainly cannot say that all of my after-school baking experiments were a success. I must have at least fifty old recipe cards of muffin experiments alone, and even that stack has been refined from the original. What I can say is that those stacks would not exist without the constant encouragement and feedback I received (and still receive) from my mom. She doesn't have the dietary restrictions that I have, nor does she fully understand my vegetarianism, but she has always been thrilled in the sincerest of ways to try any and every new creation, or dietary suggestion (gluten-free, etc.), that I have made. I cannot even count the times she has responded to a new recipe with wide eyes and the statement "this is the best ever," or the attempts she has made at convincing me that I possess talents that I never believed I had. I must say she is a stubborn recipe tester, as she NEVER has and probably never will wait until my baked goods are properly cooled to try them and give me a somewhat-accurate rating of the product. However, I can't blame her. There is nothing better than warm, fresh-out-of-the-oven baked goods (especially when melty chocolate is involved)!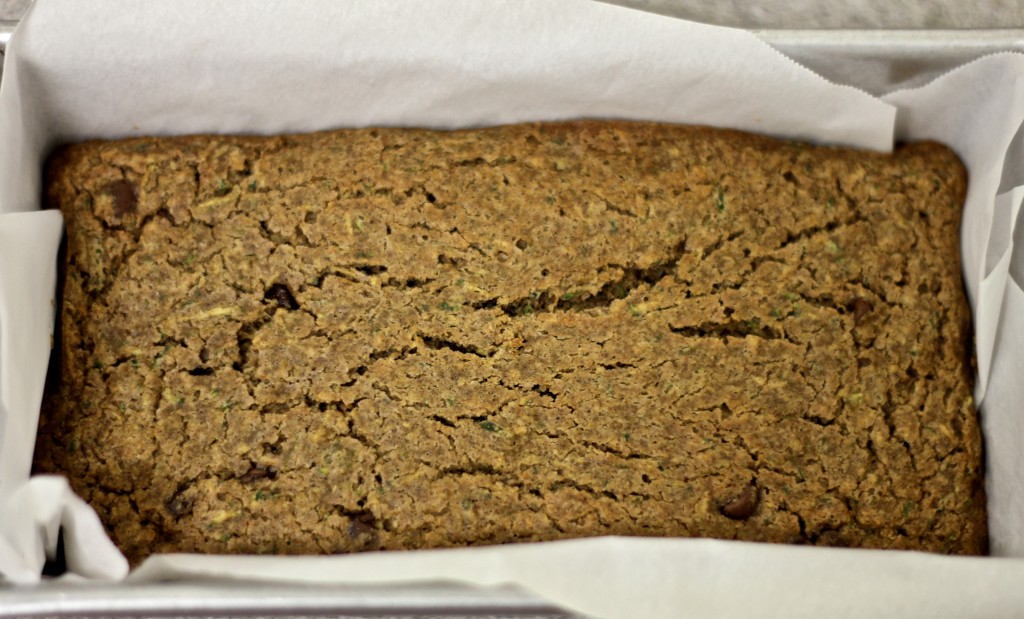 This particular recipe is my new whole-grain, gluten-free and vegan variation of some of my older muffin and quick bread recipes. It employs a deliciously sweet flavor from the maple syrup, and just enough richness from the added chocolate. The greatest suggestion I have for this particular quick bread is to squeeze some of the excess moisture out of the shredded zucchini with paper towels! I experimented with skipping this step in the loaf I made this week, and the center came out slightly gummy and sunken as a result of the excess moisture content. HOWEVER, the taste is still pretty amazing, and I have Melanie to back me up on that!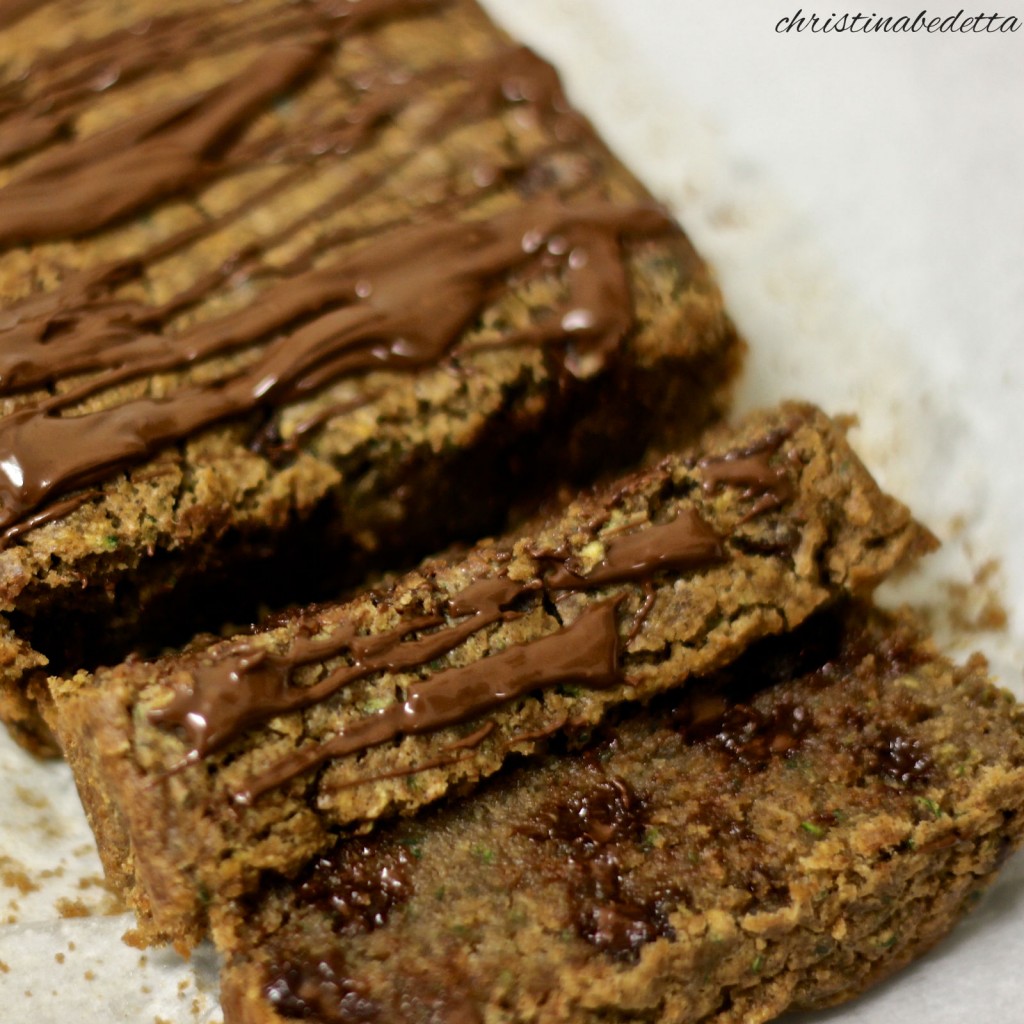 Chocolate Chip Zucchini Bread
2014-04-13 14:23:02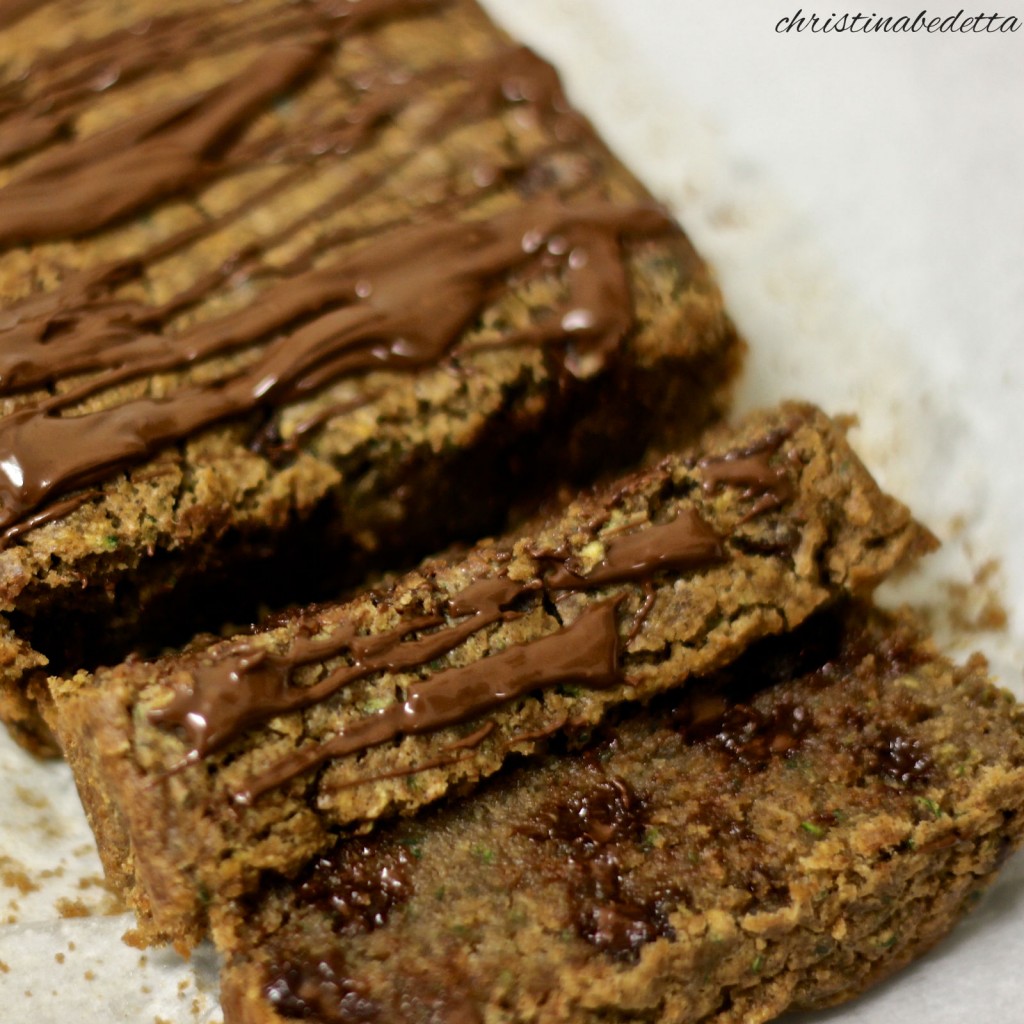 Serves 10
gf, v, nf, sf
Ingredients
1 1/2 cups gluten-free flour blend*
1 tsp baking powder
1/2 tsp baking soda
1/2 tsp sea salt
1 1/2 tsp cinnamon
1/3 cup coconut oil, melted
1/2 cup maple syrup
2 flax eggs (2 tbsp ground flax mixed with 6 tbsp water)
2 tsp vanilla
1 1/2 cups finely shredded organic zucchini**
1/2 cup semisweet or dark chocolate chips, plus more for melting to drizzle on top
Instructions
Preheat oven to 350 degrees F. Line a 9x5 -inch loaf pan with parchment paper.
Combine flours, baking powder, baking soda, salt, and cinnamon in a large bowl.
Mix together ground flax and water in a small bowl and set aside in the refrigerator for at least 10 minutes to form a gel.
Beat together coconut oil, maple syrup, flax eggs, and vanilla in a medium bowl. Pour mixture into the dry ingredients, and stir until well-combined. Stir in zucchini and chocolate chips.
Pour batter into prepared loaf pan, and bake for about 1 hour, until golden and a toothpick inserted in the center comes out clean.
Allow to cool for a few minutes in the pan, then remove loaf to cool on a wire rack. Melt some dark chocolate and drizzle on top of the loaf for some extra chocolatey goodness!
Enjoy!
Notes
*I used 1 cup of gf oat flour, 1/4 cup buckwheat flour, and 1/4 cup tapioca flour/starch.
**Be sure to pat the excess moisture out of zucchini paper towels. Too much moisture here yields a gummy, but still very tasty product!
Create. Nourish. Love. http://www.createnourishlove.com/
I am so grateful for the constant inspiration, support, and encouragement that both my Mom and my Dad, Spencer, and the rest of my wonderful family and friends have given me.
Who inspires you?