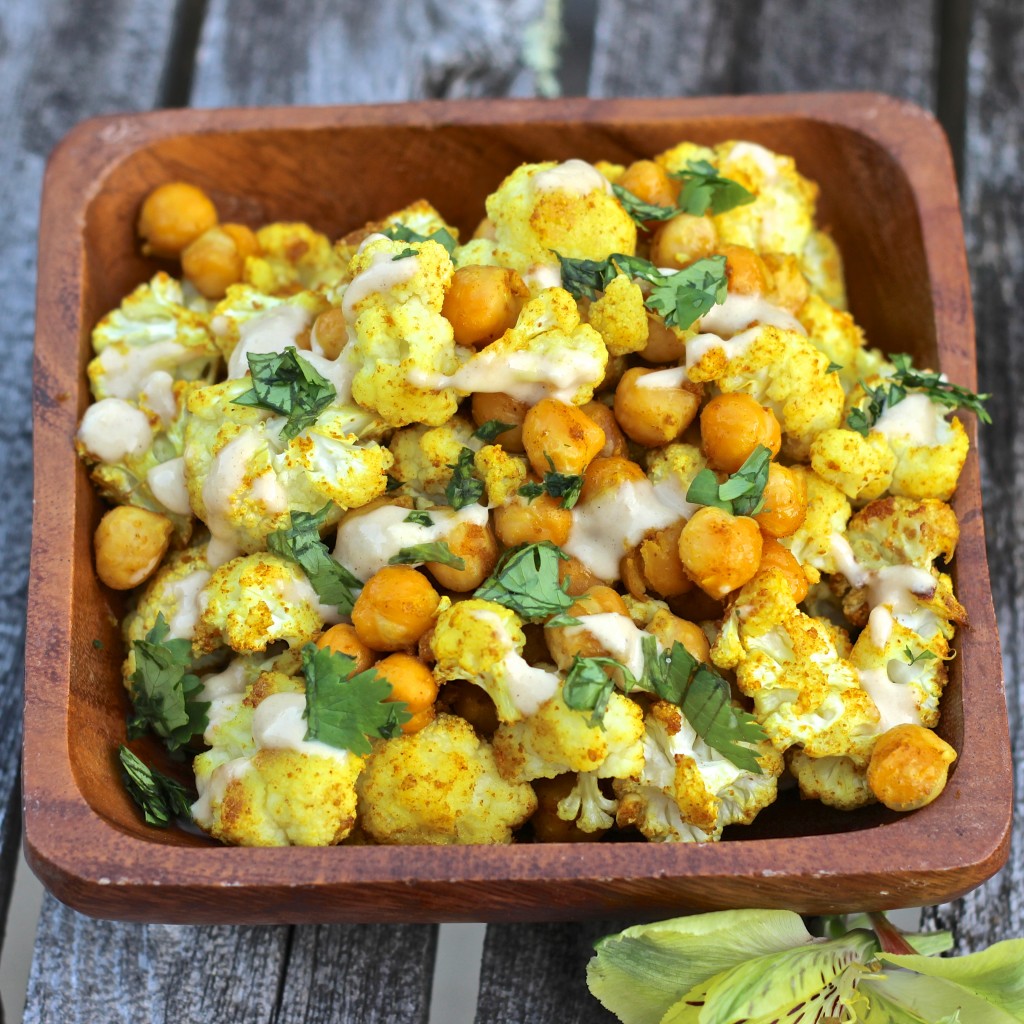 My experience growing up in a family with strong Italian roots has impacted me in several ways, especially with regards to my palate. Traditional Italian pasta and pizza have been among my favorite foods for years, and were practically the only dinner foods I ate when I first began to follow a vegetarian diet. Although traditional Italian vegetables, condiments, and herbs still make their way into a large portion of my modern recipes, I now enjoy cooking and eating foods from a greater variety of cuisines.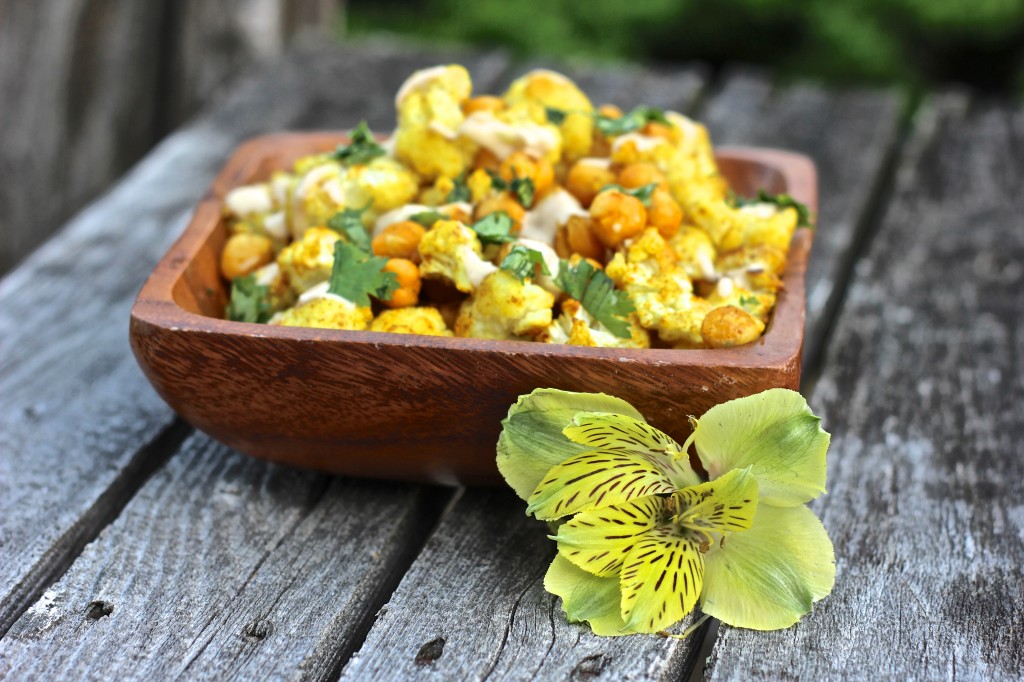 Up until recently, I rarely cooked with savory spices, especially hot varieties (my sensitive palate would shout at me after consuming even a hint of chili seasoning!) After educating myself about the large array of spices out there and their various health benefits, I have been gradually incorporating more into my cooking, and really loving the results. Some of the flavors I have discovered are not only tolerable, but also incredible tasting, particularly those produced by herbs and spices in Indian curry dishes. Here are some of my favorites: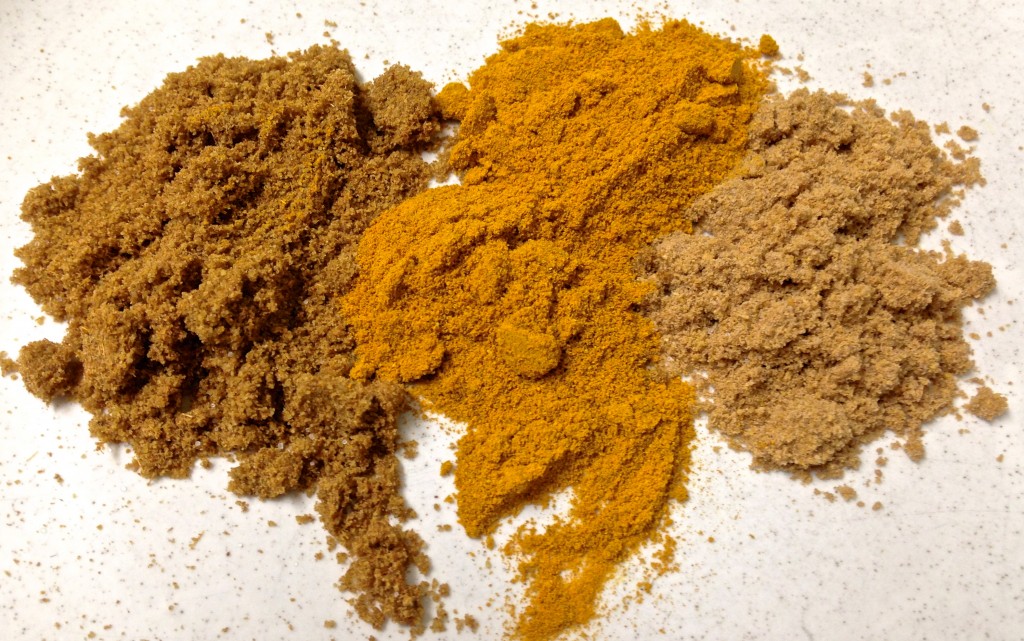 Turmeric– The ultimate anti-inflammatory spice, it is a beneficial aid in healing and preventing all inflammatory conditions, from muscle soreness to serious chronic disease. Turmeric also has many anti-carcinogenic and antioxidant properties that neutralize free radicals, aid in liver and colon detoxification, and enhance the body's natural production of antioxidants. Its warm, robust flavor is definitely a plus; I use turmeric in just about everything.
Cumin– Full of anti-carcinogenic, blood-sugar-stabilizing, and liver and digestive system detoxification properties, cumin provides an abundance of health benefits. With an excellent source of minerals such as iron and magnesium, and a pleasant, nutty flavor for a variety of dishes from chili to roasted vegetables, you can't go wrong.
Coriander- With its healing antioxidant, anti-bacterial, and anti-diabetic properties, coriander is a known digestive aid, infection and allergy fighter, and blood sugar stabilizer. As a natural chelating agent, it is often also used to detox the body of heavy metals and harmful chemicals.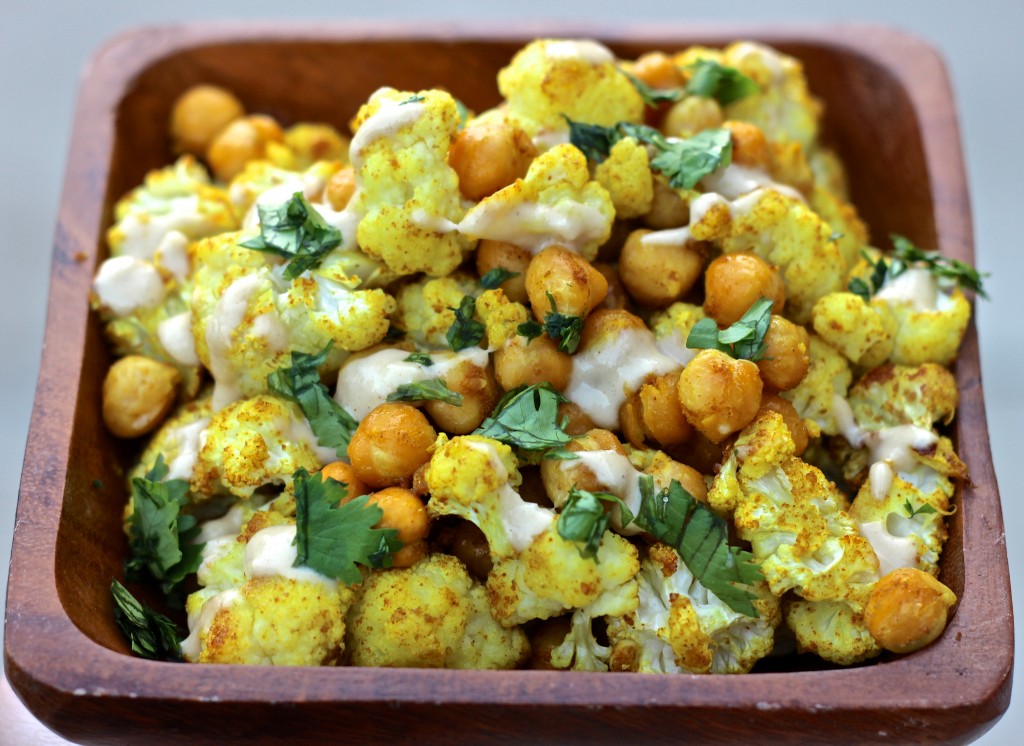 I've found this particular meal to be especially comforting on cold winter nights. The roasted elements of the dish combine beautifully with regards to both texture and flavor when paired with warm cooked quinoa. This is the ultimate curry-spiced dish for anyone unfamiliar to spice, or any spice-lovers that appreciate simplicity. I hope you enjoy it as much as I do!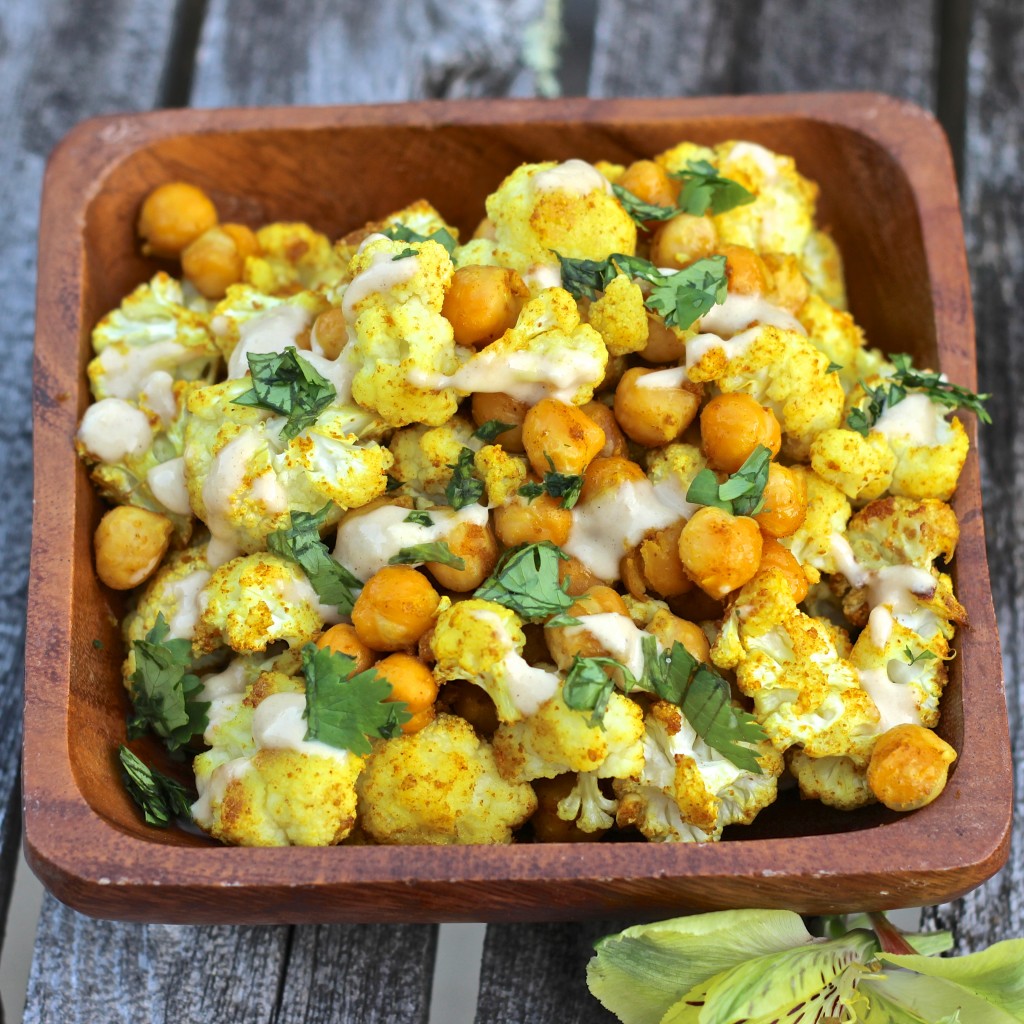 Curry Spice Roasted Cauliflower and Chickpeas
2014-03-06 23:14:53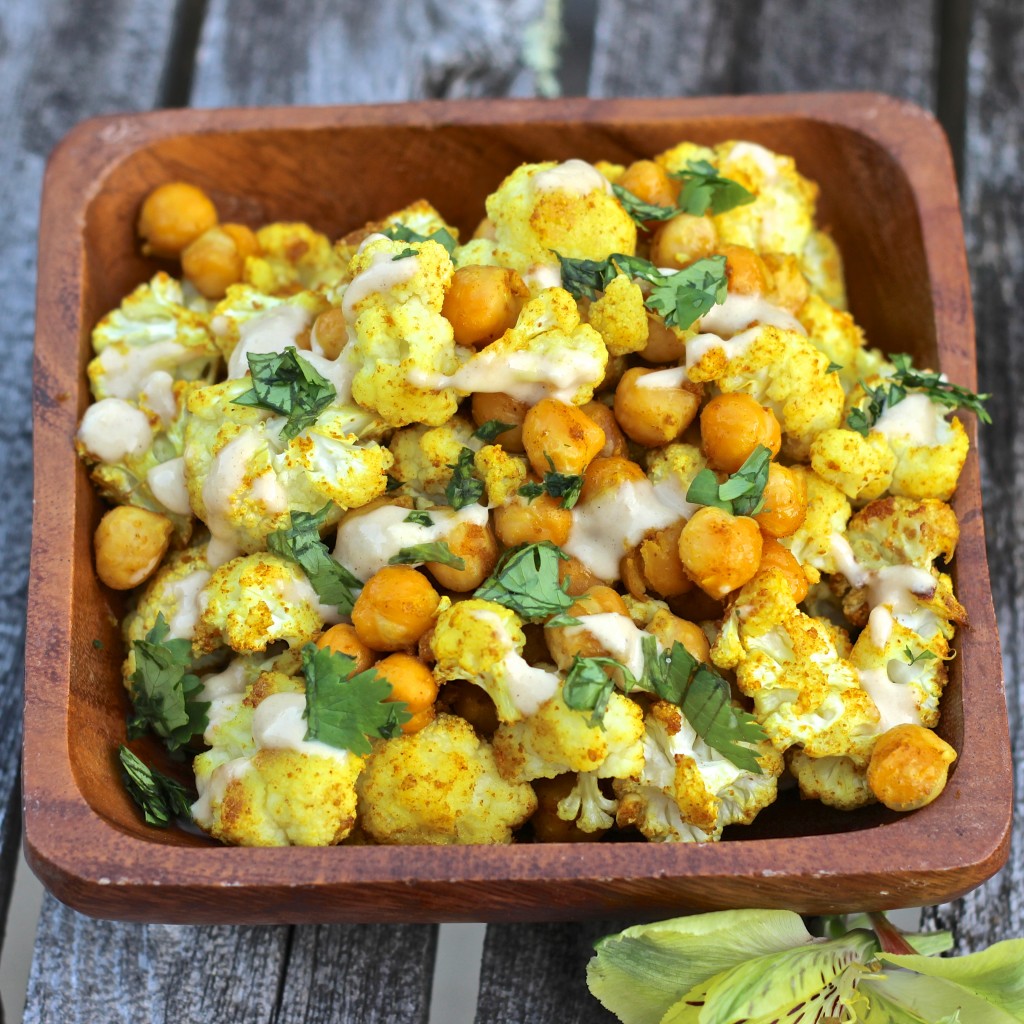 Serves 3-4 (gf, v, nf, sf)
Ingredients
1 head cauliflower, cut into florets
1 1/2 cups cooked chickpeas
3 Tbsp olive oil
2 cloves garlic, minced
1½ tsp ground turmeric
1 tsp ground cumin
1 tsp ground coriander
½ tsp salt
1/4 cup chopped fresh cilantro for garnish, if desired
Lemon-tahini dressing, optional
Instructions
Preheat oven to 400°.
Toss all ingredients together in a large bowl until cauliflower and chickpeas are evenly coated.
Spread onto a large baking sheet lined with foil and roast about 25 minutes, until tender.
Serve as a side dish, or over a warm bed of quinoa as a main dish.
Notes
*You can substitute broccoli for cauliflower, if desired, or use a mix of both!
Create. Nourish. Love. http://www.createnourishlove.com/
*I definitely recommend serving this dish with lemon-tahini dressing! It (surprisingly) compliments the curry flavors beautifully!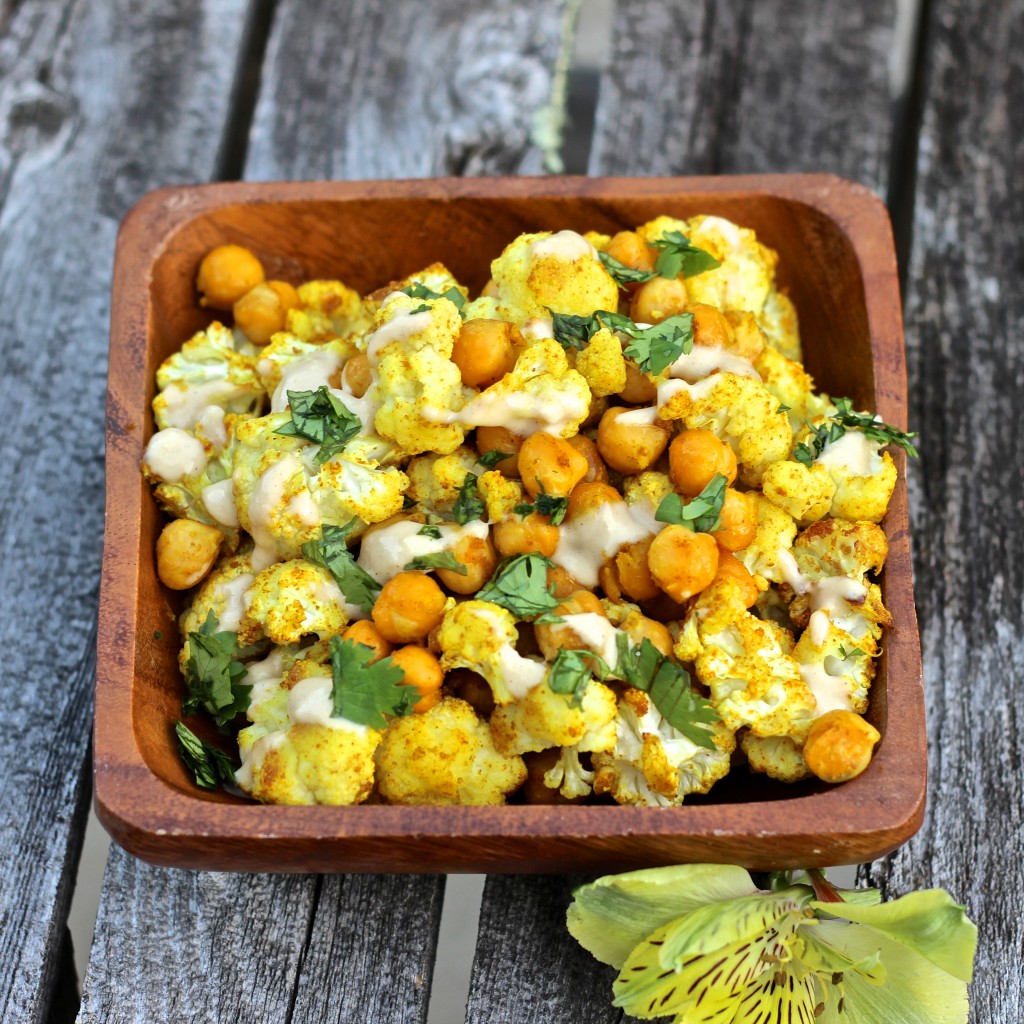 Reader Feedback– What are your favorite cuisines and spices?