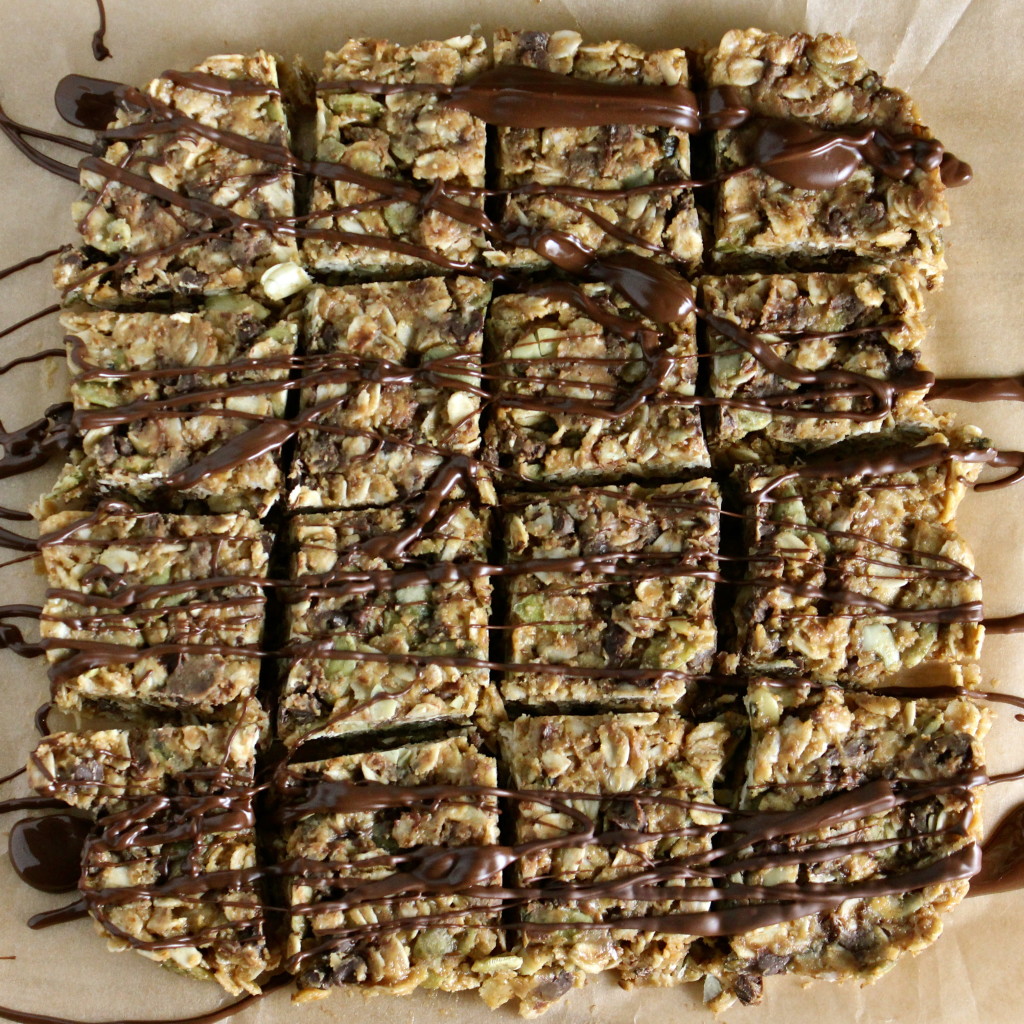 I have a thing for granola and protein bars. They are my go-to healthy snack, and it is rare that I Ieave my apartment without one in my purse. I have tried several different "natural" store-bought bars, but not one brand on the market produces an ideal bar for my picky taste buds, not to mention the multitude of additives and potential allergens that many contain. The only logical solution to this dilemma is making my own delicious and nutritious bars!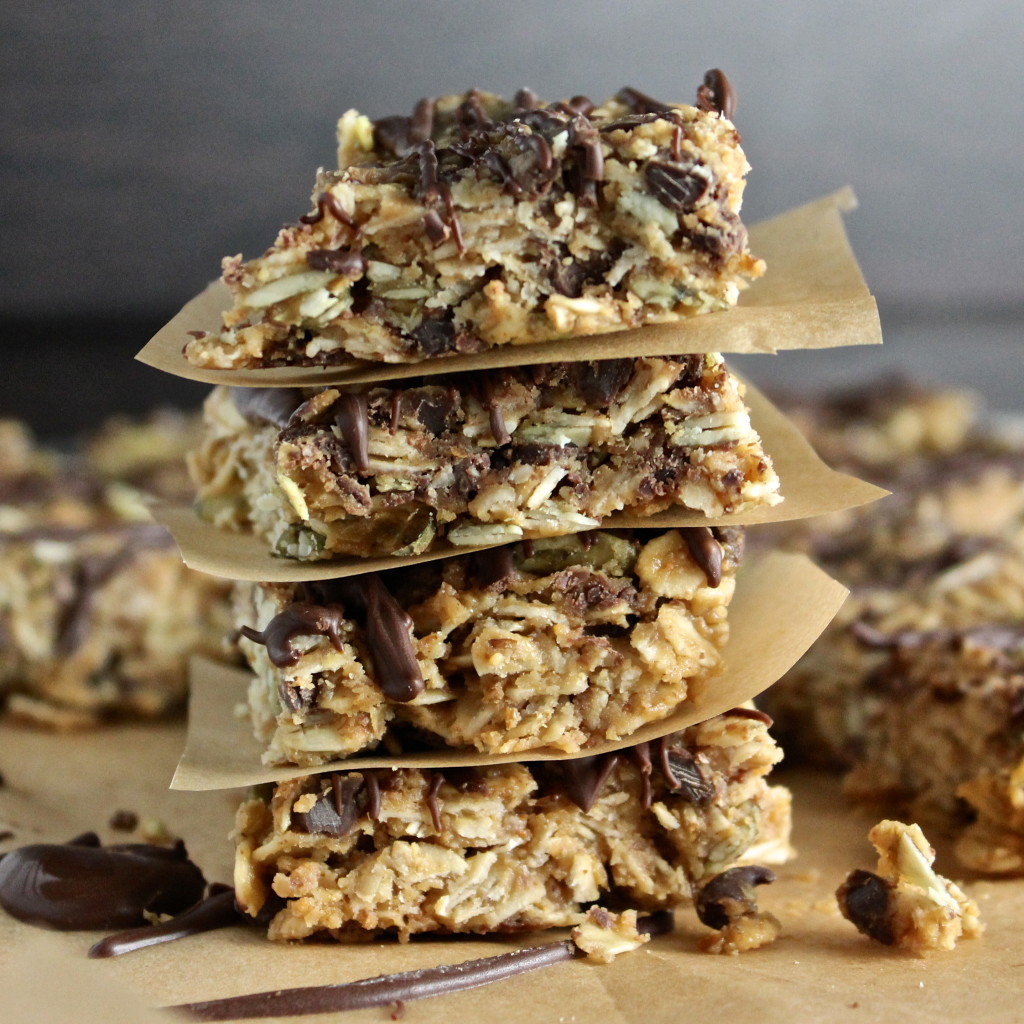 Chewy vs. crunchy, baked bars vs. no-bakes, oat-based granola vs. raw paleo, I have experimented with multiple different bar variations over the years, and I finally have it down to a few favorites (I simply can't choose one!). I love creating variations to each of my recipes and alternating my batches, especially considering how quick and easy they are to make! The natural protein, healthy fats, fiber, and low (unrefined) sugar content of the ingredients in the recipe below yield perfectly nourishing and energizing snacks! Not to mention the delicious, seemingly-indulgent, tastes, textures, and freshness that they employ. Melanie made a request for me to always keep a supply of these particular bars in our refrigerator, and I very willingly plan to do just that!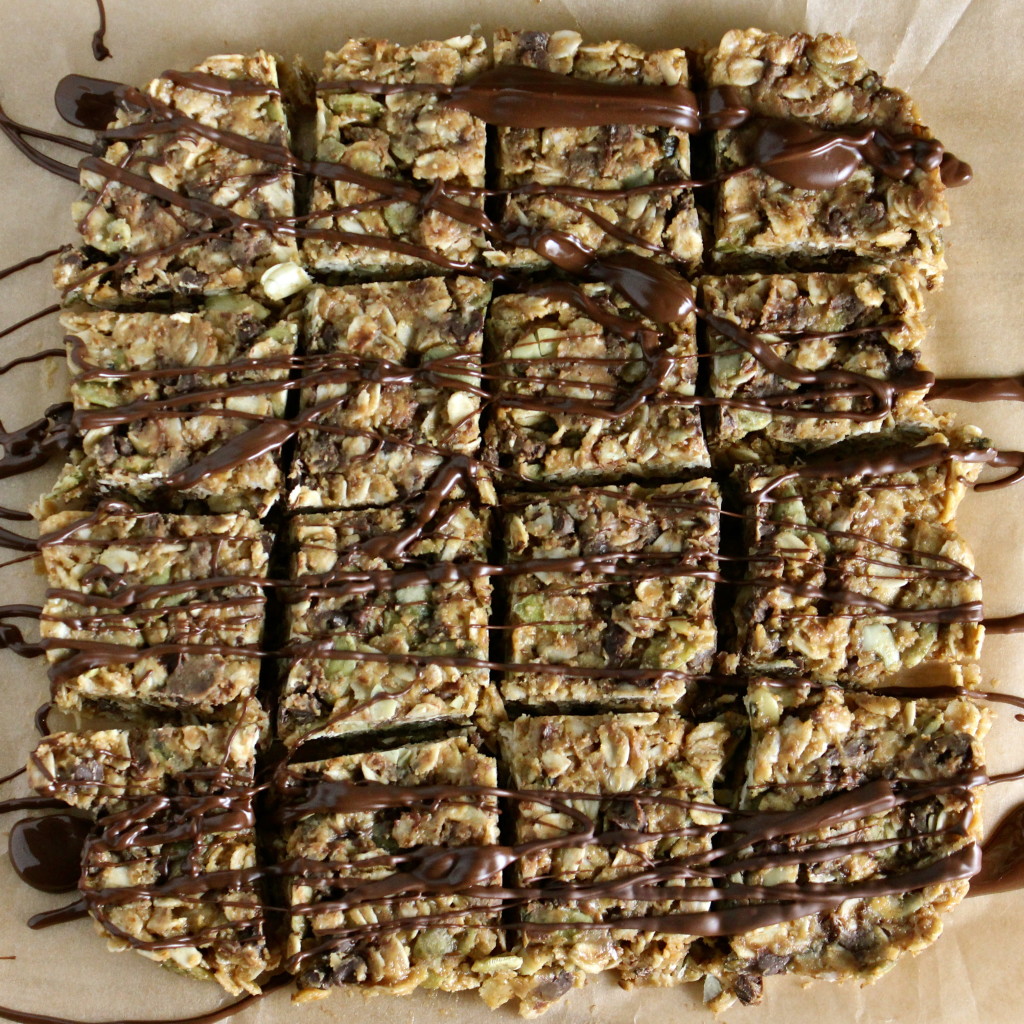 No-Bake Peanut Butter Granola Bars
2014-03-06 23:25:44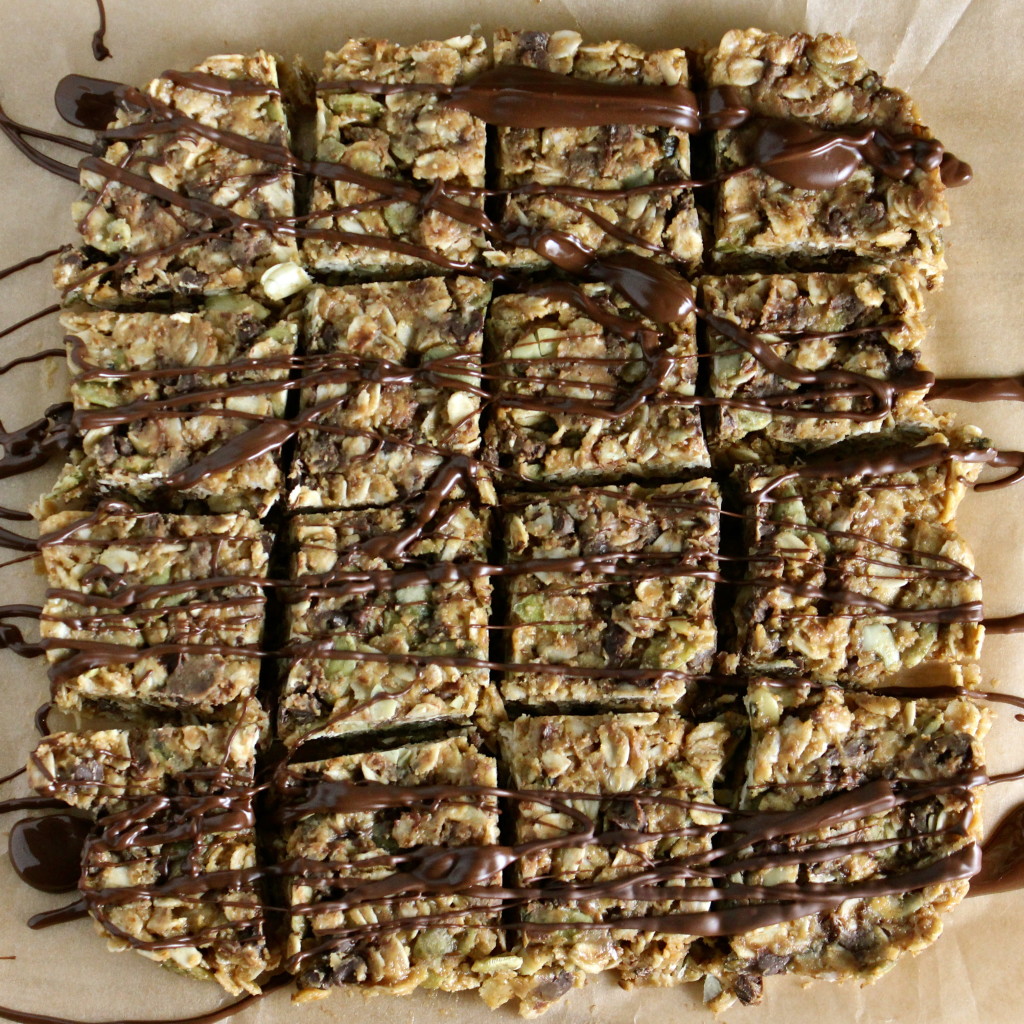 Yields 12 Bars (gf, v, sf)
Ingredients
½ cup natural peanut butter (you may also use sunflower seed butter or any other nut butter!)
⅓ cup maple syrup or sweetener of choice
2 Tbsp coconut oil
1½ cups gluten-free rolled oats
½ cup pumpkin seeds
2 Tbsp ground flaxseed
½ cup semisweet chocolate chips
Instructions
Line 8x8 or 9x9 inch pan with parchment paper.
Melt together peanut butter, maple syrup, and coconut oil in a small saucepan over medium heat.
Mix together oats, pumpkin seeds, and flax in a large bowl. Stir in wet ingredients. Allow to cool then stir in chocolate chips.
Firmly press mixture into the prepared pan. Allow to set for a few hours at room temperature or in the refrigerator, then cut into bars and serve.
Notes
*Roasted or raw pumpkin seeds both work well here! You can also substitute any other nuts or seeds for the pumpkin seeds.
These will keep for up to a week stored in the refrigerator!
Create. Nourish. Love. http://www.createnourishlove.com/
Reader Feedback:
What's your favorite type of granola or protein bar?