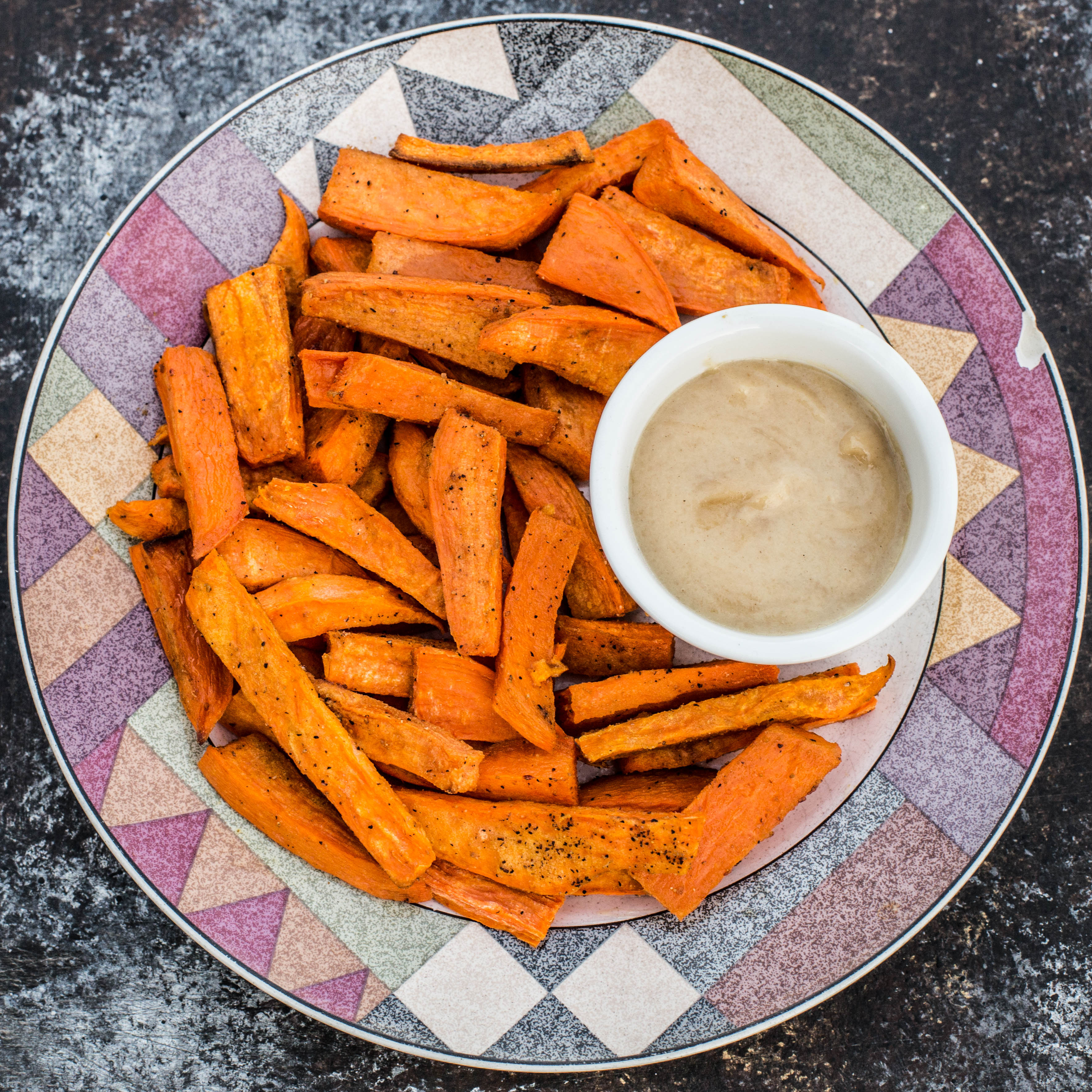 It all started one Thanksgiving evening years ago when I was a young child. My somewhat-picky taste buds left me with my usual bland dinner plate, lacking in the rich vegetable sides that my family had prepared. But something changed that year. I believe it was my mother and cousin who managed to convince me that I simply HAD to try the sweet potato casserole due to its dessert-like qualities and my well-known sweet tooth. Just one bite was enough for me to fall in love with sweet potatoes, and they have filled the greater portion of my Thanksgiving dinner plate ever since.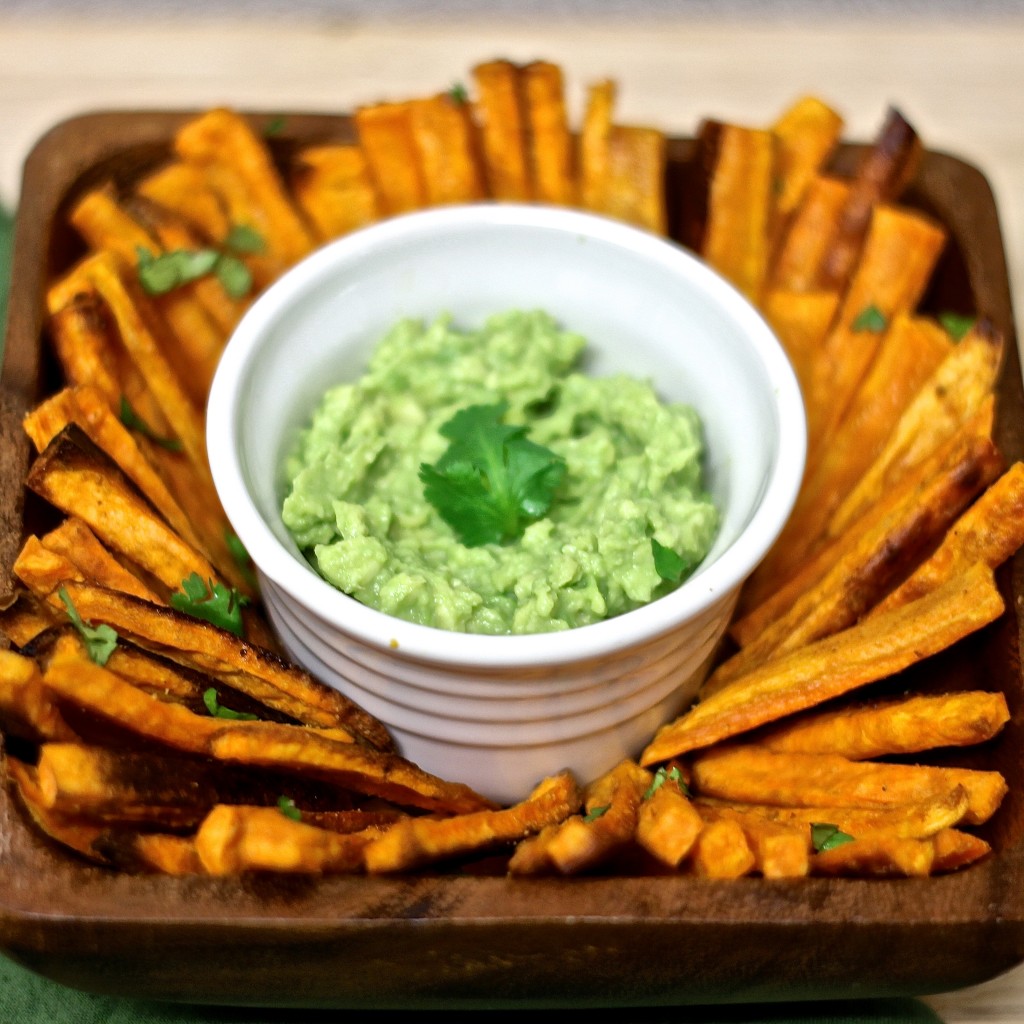 So what does my little Thanksgiving story have to do with oven fries?? Well, it wasn't until that day that I began to truly enjoy eating potatoes of any kind, baked, roasted, or even fried. I don't always eat fries at restaurants due to my fear of cross-contamination and that nagging "ick" factor from my experience working with frying machines in food service jobs, but that does not stop me from enjoying fries. If the right method is used, those crispy-on-the-outside, melt-in-your-mouth fries can be produced in any home kitchen, in a healthy way, no frialator necessary. Regular white potatoes are preferable to some, but when given the choice based on taste and nutrient benefits, I choose sweet potatoes every time. Here's why:
-Sweet potatoes are packed with antioxidant vitamins C and E that greatly aid in disease prevention and anti-aging.
-They provide a great source of fiber, heart-healthy vitamin B6, potassium which regulates blood pressure, and manganese which helps to maintain healthy blood sugar levels and metabolism.
-Just one medium sweet potato provides the full recommended daily allowance of vitamin A in the form of beta-carotene. Not only does this potent antioxidant assist in the prevention of many forms of cancer, it also internally protects our skin from cell damage, and promotes optimal eye health. The combination of beta-carotene with vitamin E and vitamin C makes sweet potatoes one super antioxidant-rich "beauty-food."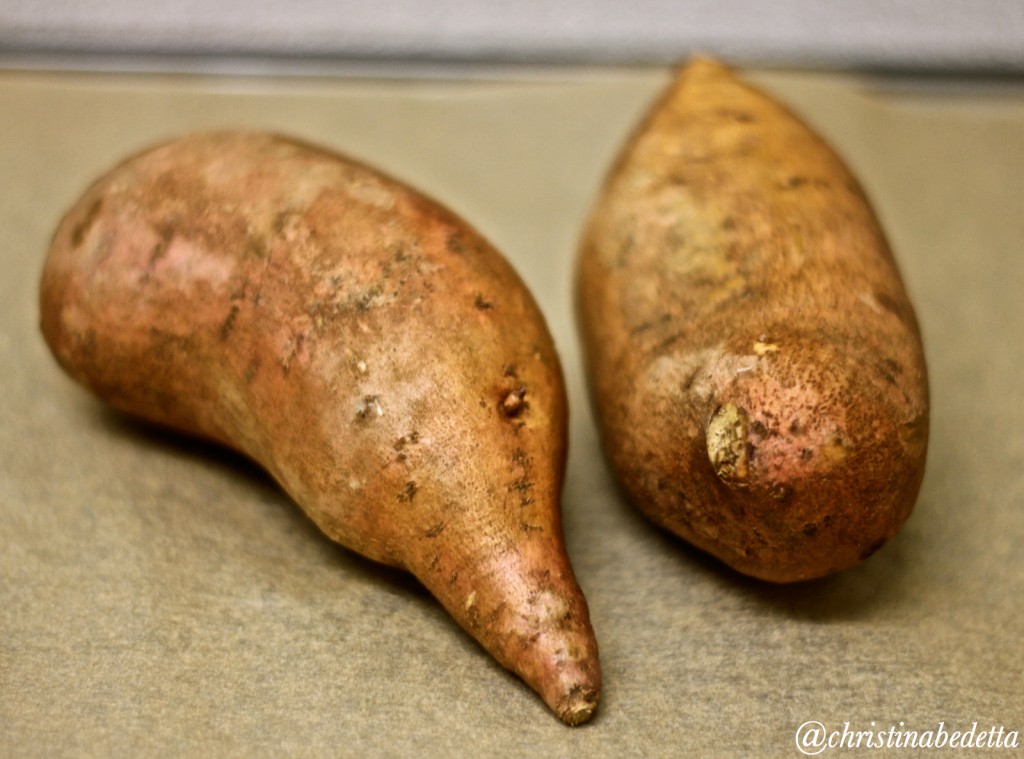 The fact that we can consume such an array of nutrients while eating a form of fries is pretty exciting, if you ask me. Give me a plate of sweet potatoes that are cooked to my liking, and I guarantee you I will polish it off, regardless of the size. The recipe below contains my favorite combination of flavors, but you can easily omit or substitute any of the flavorings to make fries that are ideal for your taste buds. As much as I love ketchup, it is nice to change it up a bit sometimes. Avocado dip/ guacamole is always a wonderful alternative. My choice to get creative with a nutritious tahini dip here was certainly a great one, and I highly recommend the combination. I hope you enjoy these recipes as much as I do!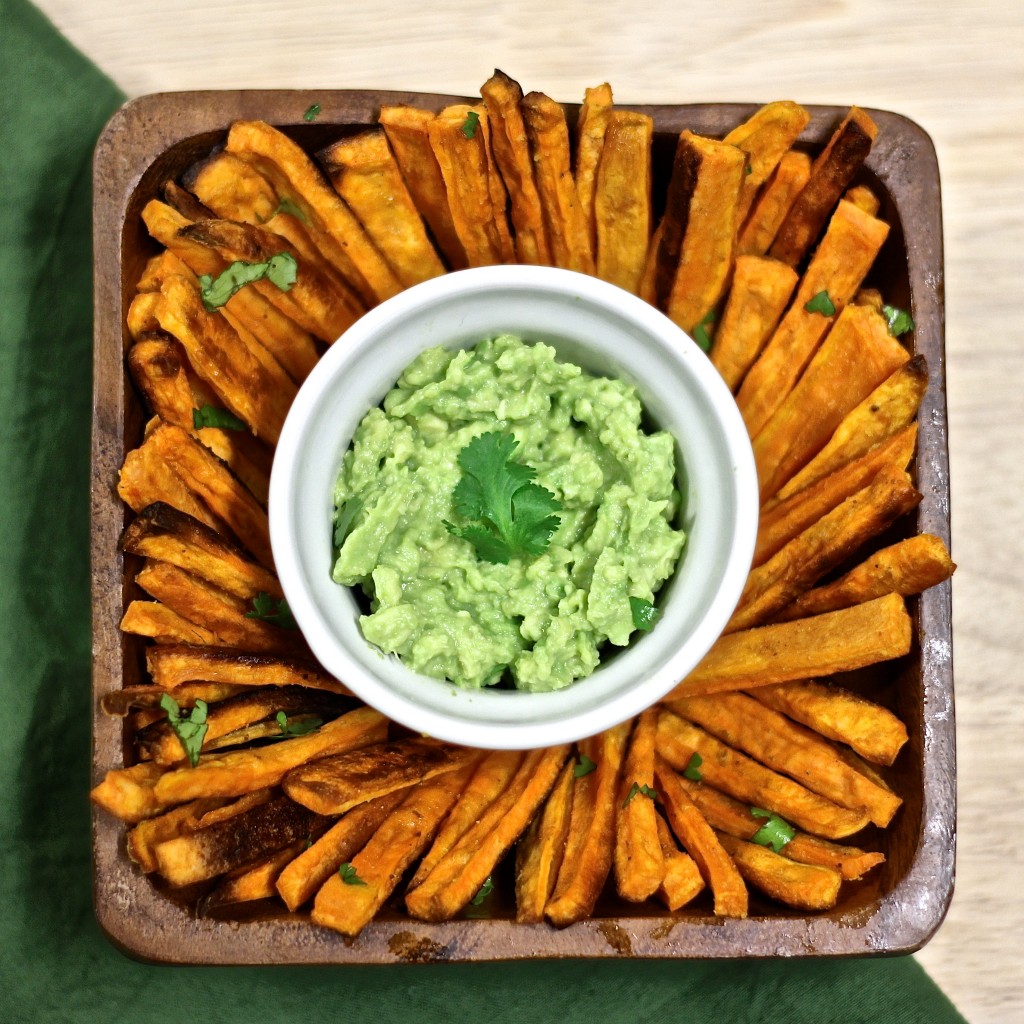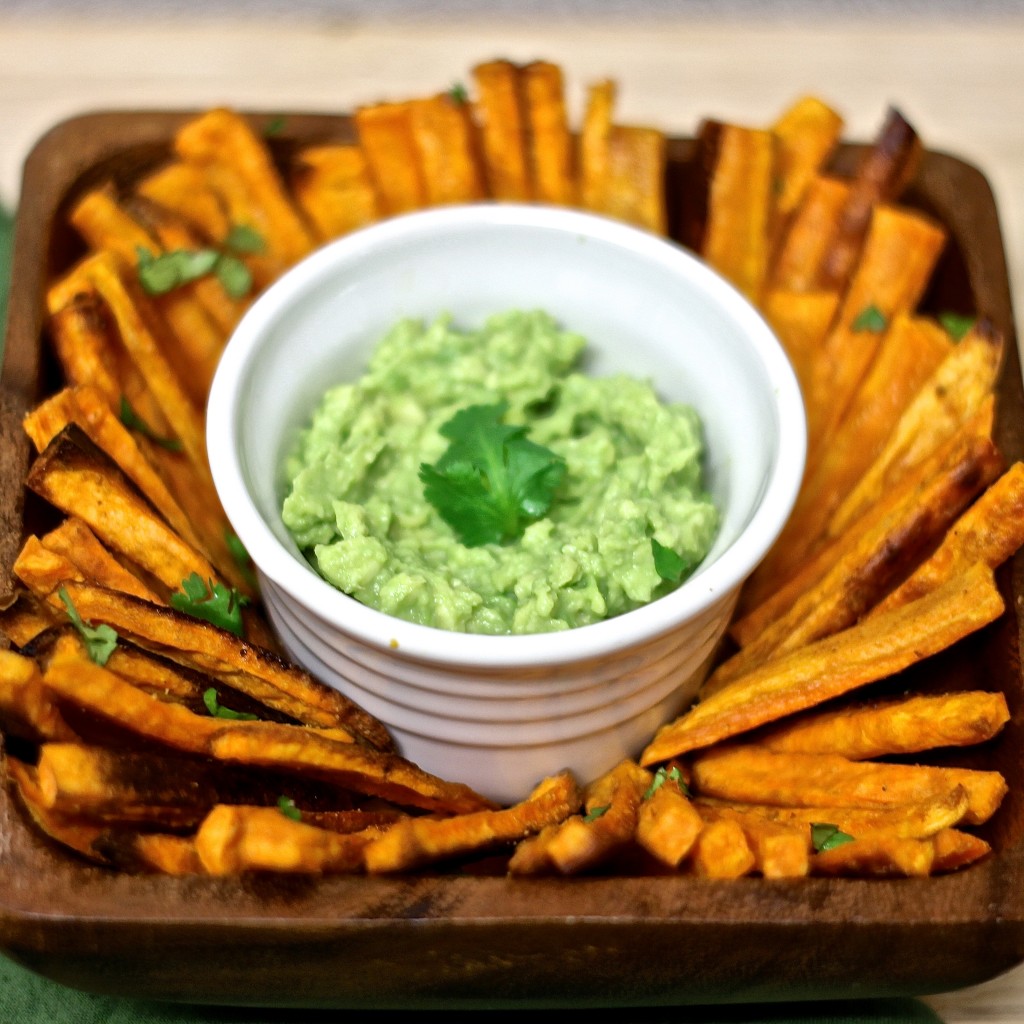 Sweet Potato Oven Fries
2014-03-06 11:42:24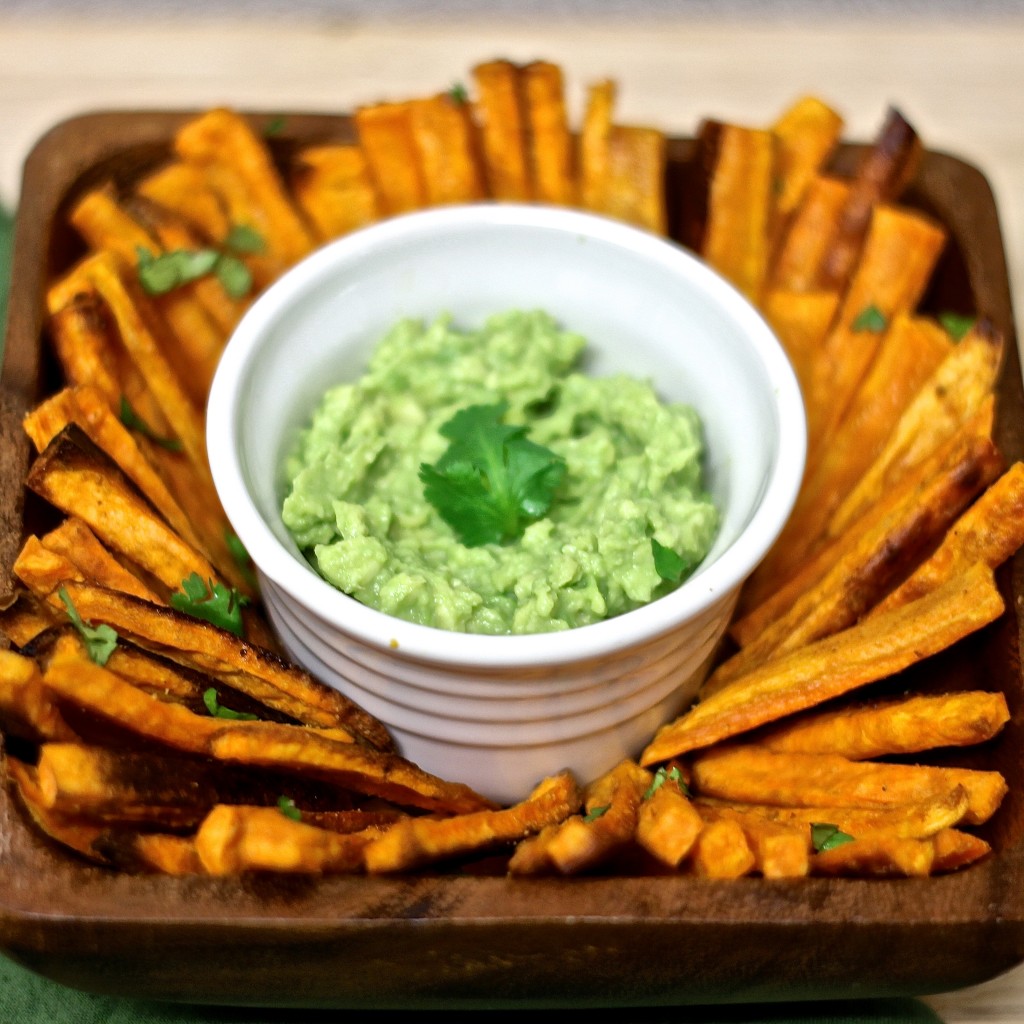 Serves 2
(gf, v, nf, sf)
Ingredients
2 medium-sized sweet potatoes, scrubbed (peeling is optional)
3 tbsp olive oil
1 tsp garlic powder
½ tsp salt
turmeric, cumin, additional spices of choice, optional
Instructions
Preheat oven to 375 degrees F. Line a baking sheet with parchment paper.
Cut the sweet potatoes in half, then slice into 1/4- to 1/2-inch sticks. Pat dry with paper towels to remove any excess moisture that would prevent the fries from crisping.
Place prepared sweet potatoes, olive oil, and spices in a large bowl, and mix until all fries are evenly coated. Spread onto the prepared baking sheet, spaced evenly apart so that none are overlapping.
Bake 35 to 40 minutes, until the fries are crisp and golden. It is best to flip them halfway through baking, in order to achieve an even texture and browning.
Enjoy!
Create. Nourish. Love. http://www.createnourishlove.com/
Serve these fries with your favorite ketchup,
guacamole
, or this delicious tahini dip!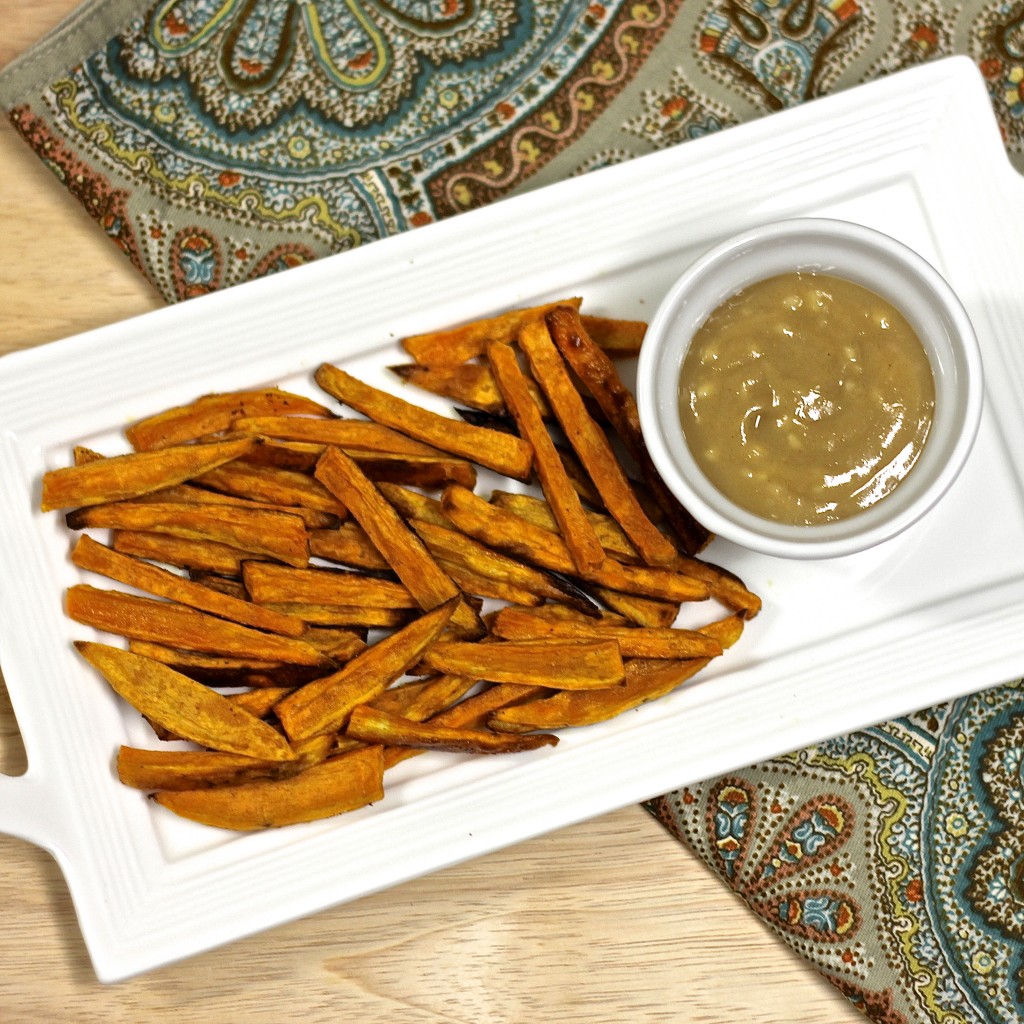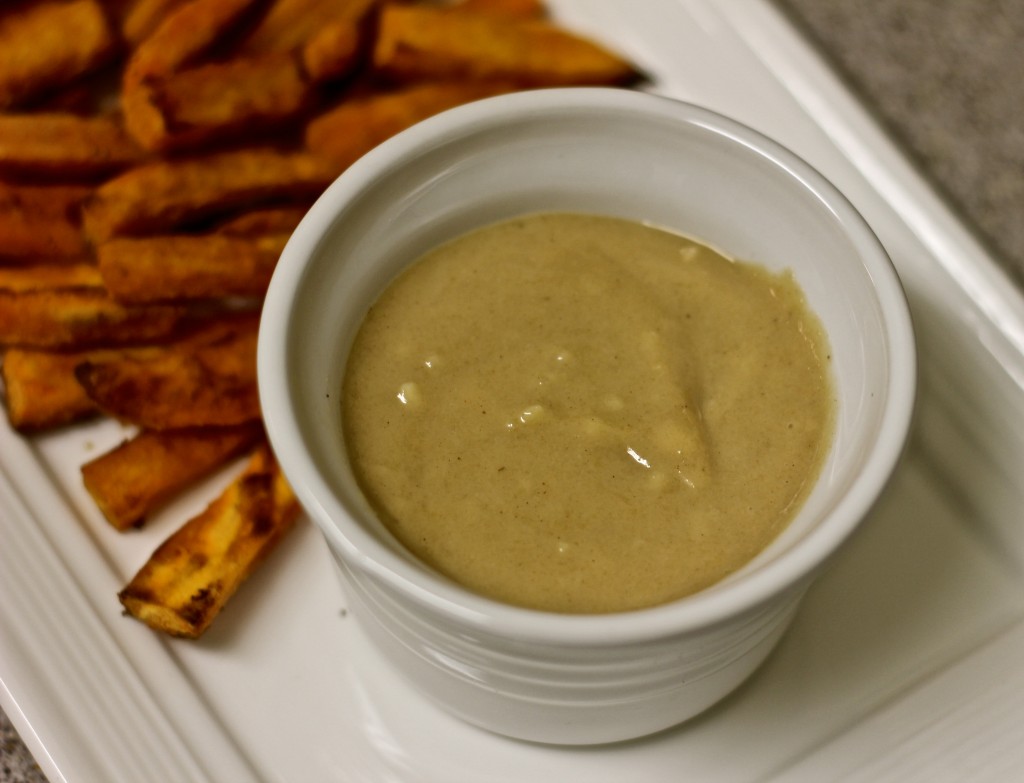 Maple-Garlic Tahini Dip
2014-03-06 11:46:47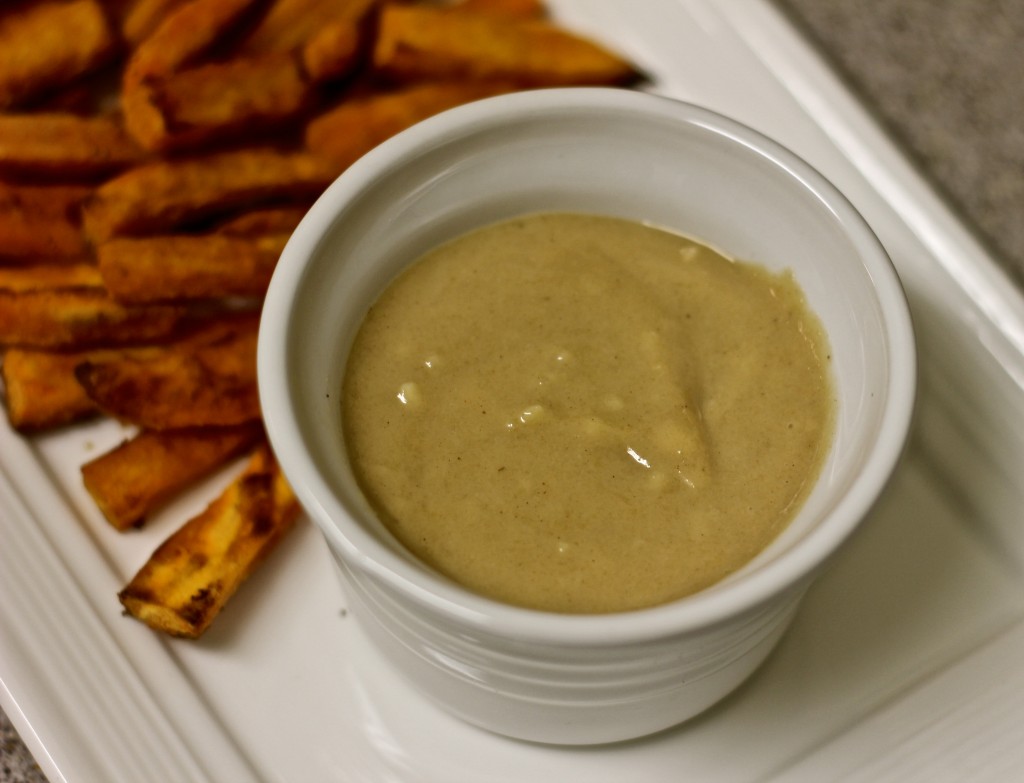 (gf, v, nf, sf)
Ingredients
3 tbsp tahini
1 tbsp fresh lemon juice
1 tbsp maple syrup
1 clove garlic, minced
2 tbsp water (more if needed)
Instructions
Combine all dip ingredients in a small bowl, and whisk until smooth. You may adjust the ingredients to taste, and use more or less water depending on your preferred consistency.
Enjoy!
Create. Nourish. Love. http://www.createnourishlove.com/
Reader Feedback: What's your favorite way to eat sweet potatoes?