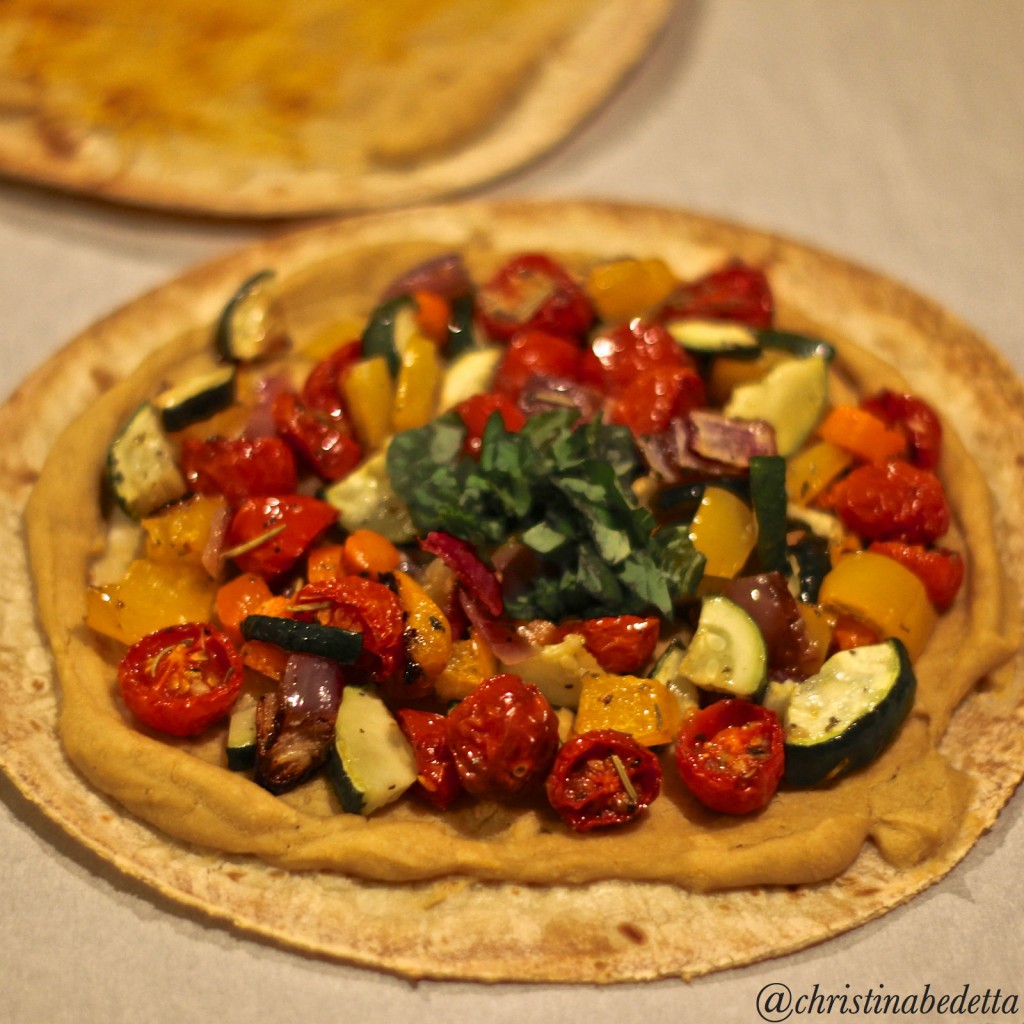 Life can be pretty hectic as an individual in modern society. Although each day is different, I often find it difficult to set aside the time to cook laborious meals on my busiest days. Instead of turning to freezer dinners here, I look to simple (but still delicious) meals that I can whip up in less than 20-30 minutes. My favorite go-to option is tortilla pizza.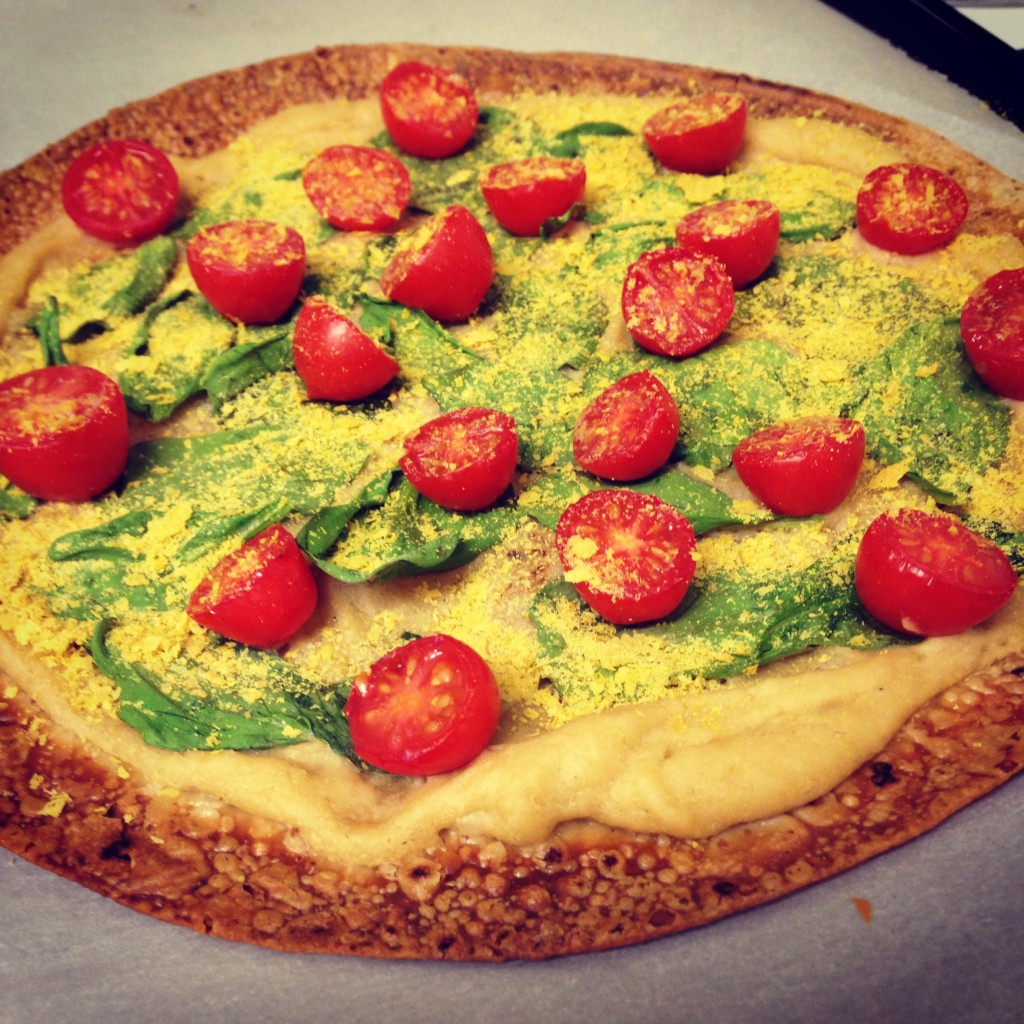 Pizza has to be one of the most versatile foods in existence. With such a variety of possible crust bases, sauces, and toppings, the possibilities really are endless! I've had a lot of fun experimenting with doughs made from all different grains, and of course, cauliflower. Even though the results aren't always perfect, the time and effort put into the process always pays off in the taste!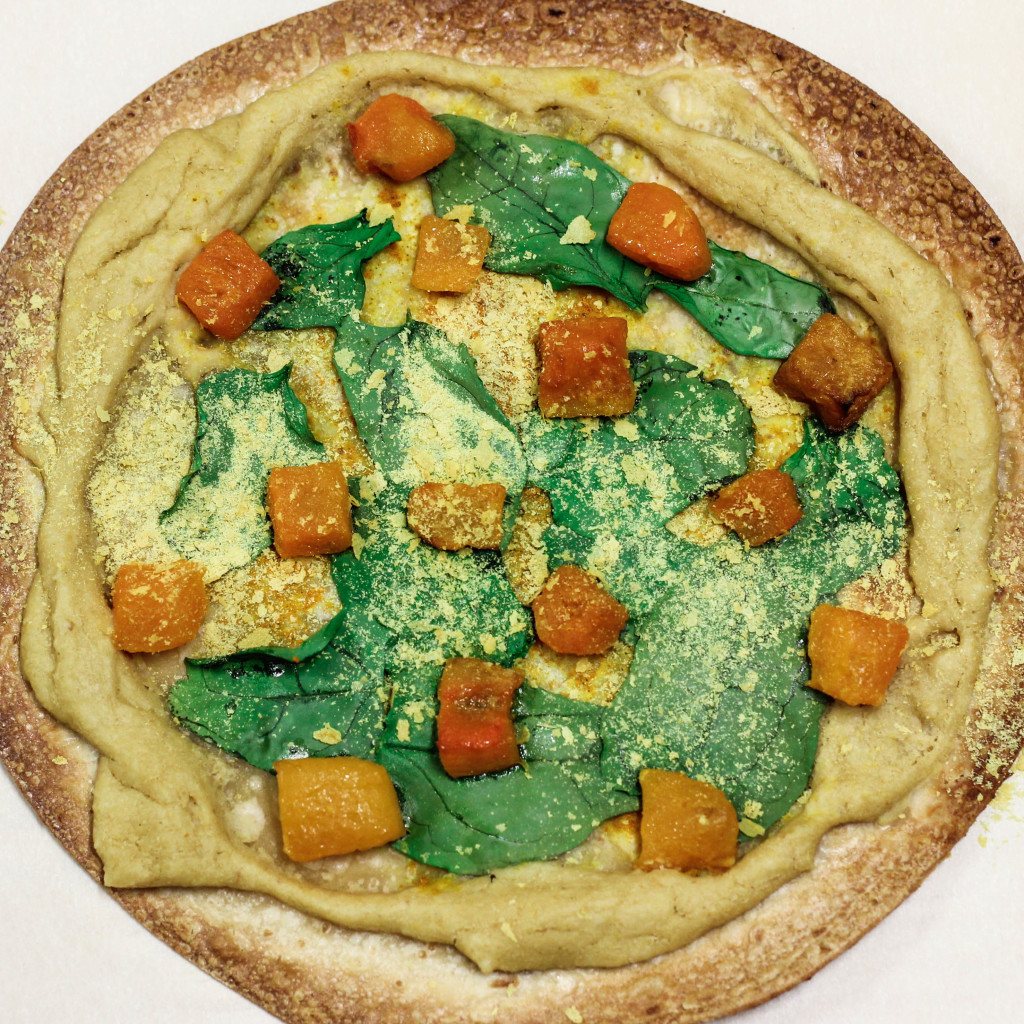 On days that I am REALLY craving pizza but only have a short amount of time to cook and eat, simple oven-ready crusts really come in handy. My go-to favorite is a basic gluten-free whole-grain tortilla. It may not sound all that appetizing, but when you top it with your favorite tasty toppings and bake it until the crust is nice and crispy, the result is just scrumptious. Not to mention the incredible convenience factor.
The best part of this simple recipe is that you can easily use any ingredients you have on hand! Although I love pizzas with marinara sauce and roasted veggies, my go-to combination on my tortillas often utilizes hummus instead of sauce, and quick raw or cooked veggies, herbs, and nutritional yeast as toppers. Everyone has different taste buds, but, especially to all the hummus-lovers out there, this combination is a real winner.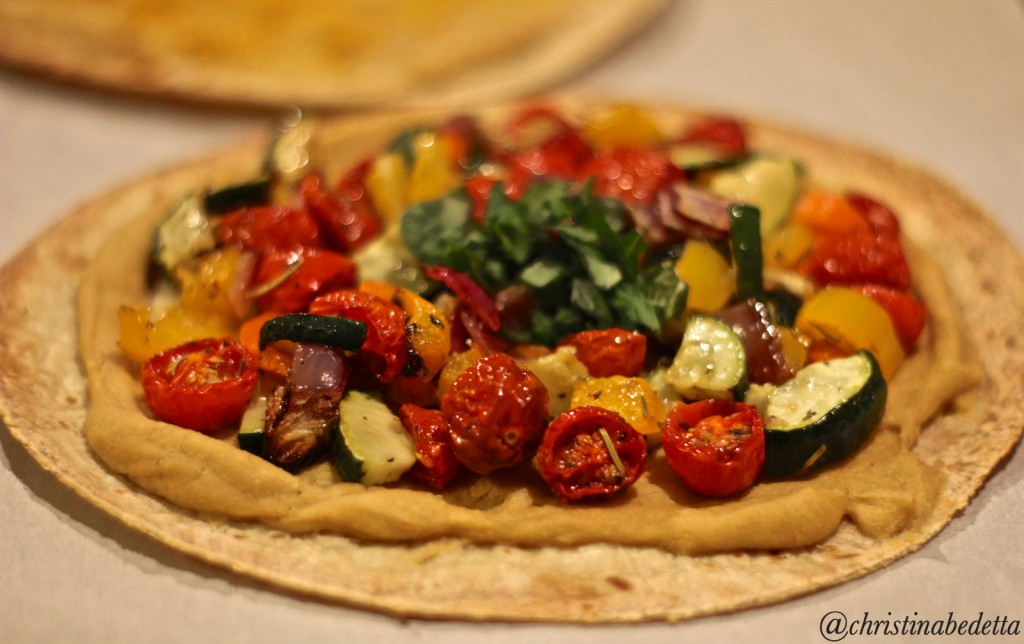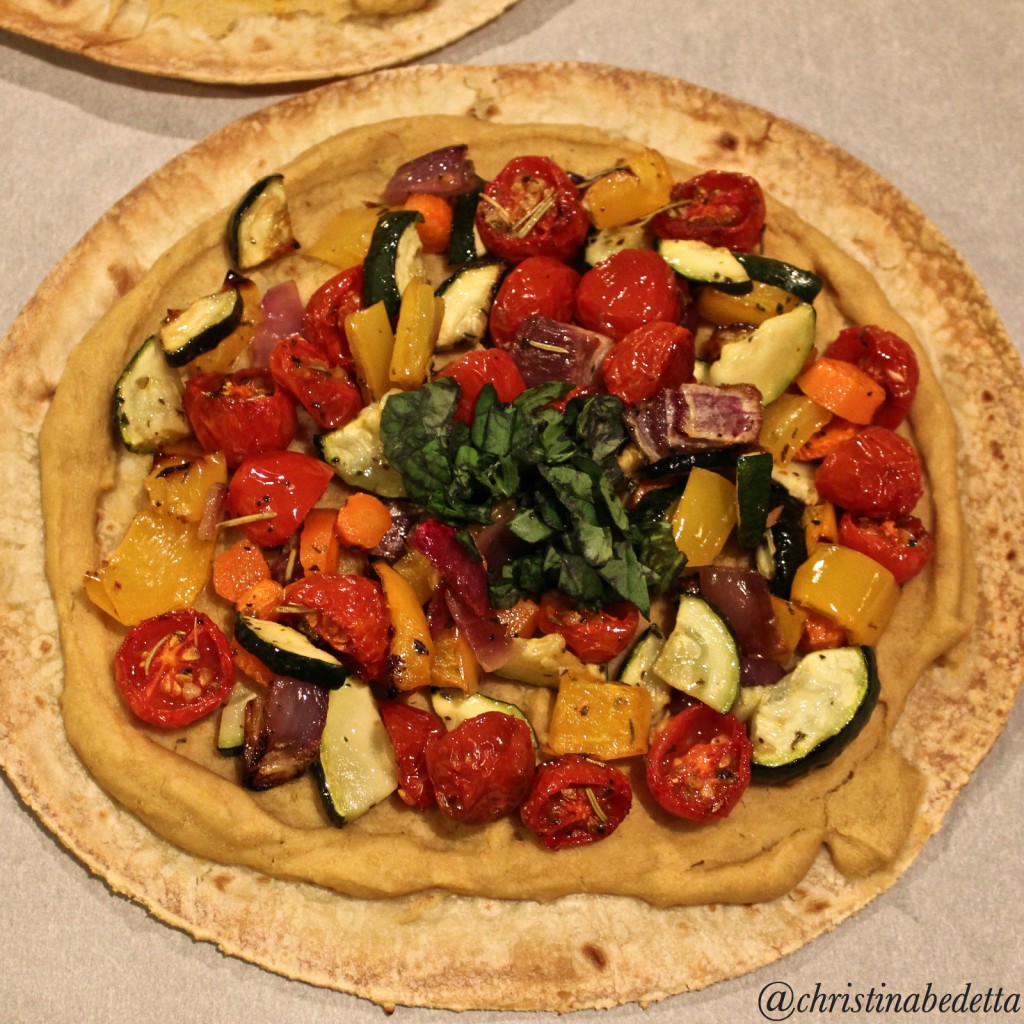 Hummus Tortilla Pizza
2014-03-15 20:14:19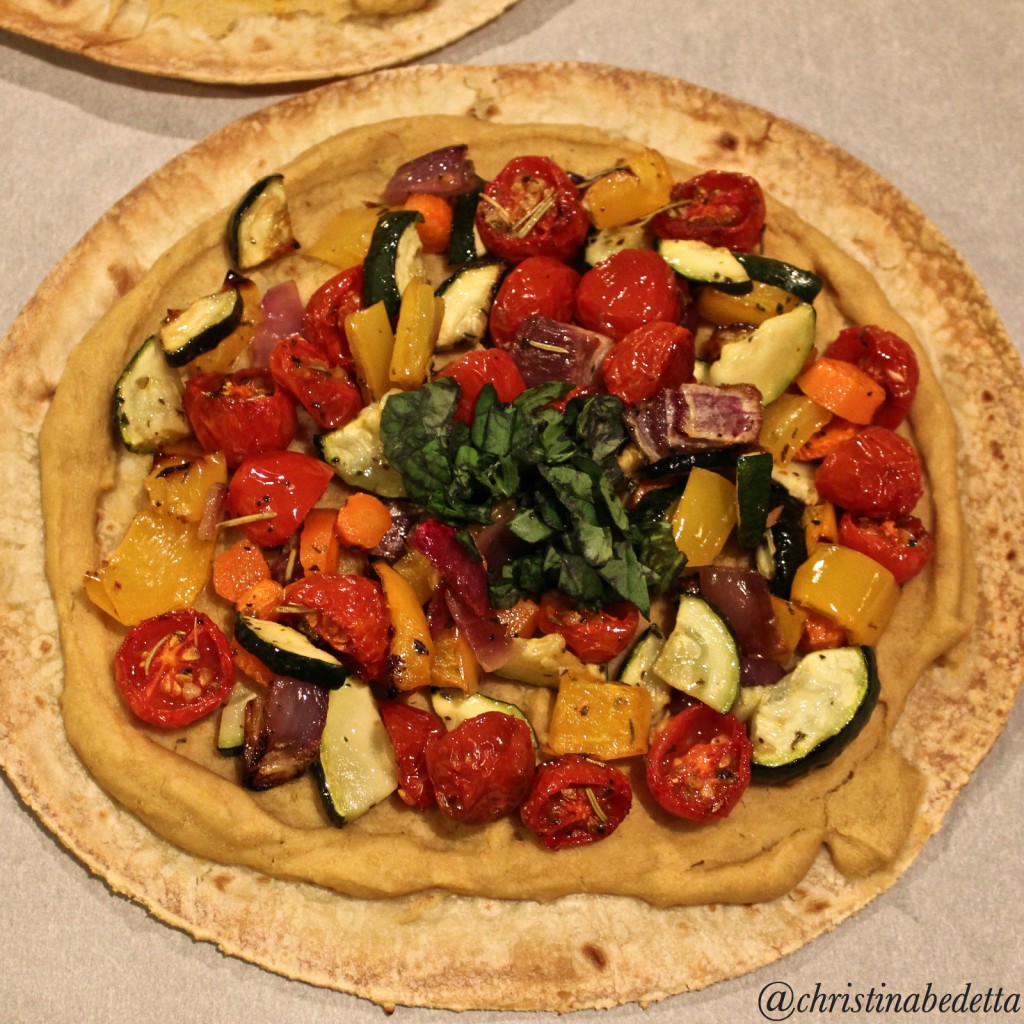 This recipe is for one individual pizza (gf, v, nf, sf) (Recipe can easily be duplicated for a crowd)
Ingredients
1 whole grain tortilla (I like to use Enjoy Life brand gluten-free Brown Rice Tortillas)
4 tbsp your favorite hummus
1 cup mixed roasted/cooked vegetables or 2 cups raw vegetables such as spinach, tomatoes, etc.
Fresh Herbs of choice (basil, parsley, cilantro, etc.)
Lots of nutritional yeast for sprinkling!
Instructions
Preheat oven to 400 degrees F. Line a baking sheet with a piece of parchment paper.
Spread hummus evenly onto your tortilla. Top with veggies (and any other toppings of choice).
Bake for about 10 minutes, or until the tortilla is browned and crispy.
Top with some fresh herbs and lots of nutritional yeast, and eat!
Create. Nourish. Love. http://www.createnourishlove.com/
I would love feedback! What is your favorite go-to fast and simple meal? Favorite pizza combination?