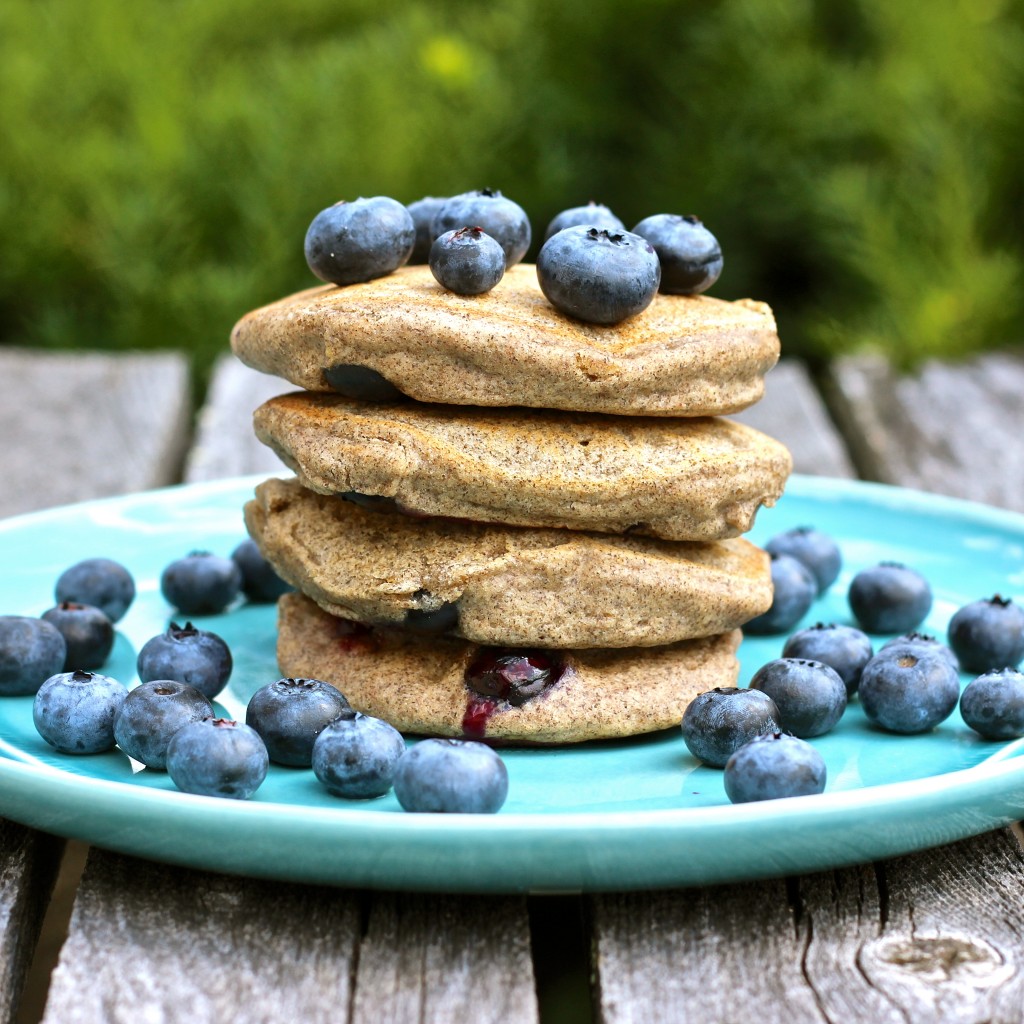 Pancakes are one of those foods that just scream comfort. They really bring me back to the excitement I felt years back when I would wake up to the aroma of fluffy cakes cooking away on a hot pan, waiting to be devoured.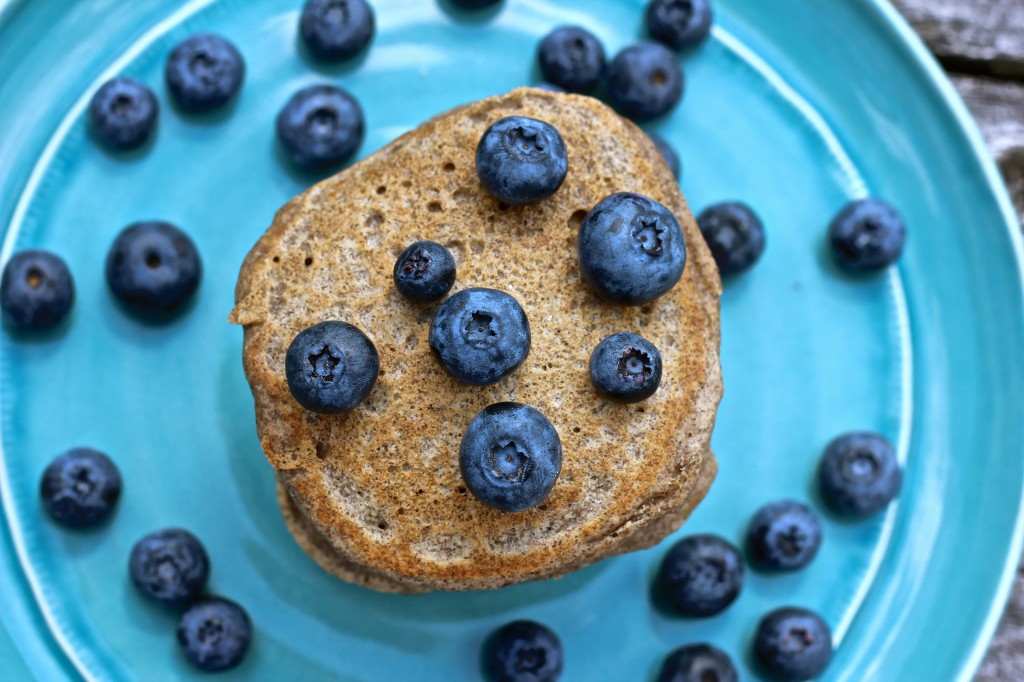 Contrary to what I believed at first, food sensitivities are no reason to give up pancakes (or any other foods you love)! After experimenting with a few different recipes, I came up with a delicious basic pancake recipe that is free of dairy, gluten, and refined sugar! They are light, fluffy, and hearty all at the same time, and they will not cause you to feel any distress after your meal. The combination of whole grain buckwheat and oat flours provide a boost of energy, fiber, protein, and B vitamins, while cinnamon, pure maple syrup, and a bit of superfood coconut oil provide scrumptiously rich flavors. The star ingredient, seasonal blueberries*, provides loads of antioxidants, nutrients, and even more flavor!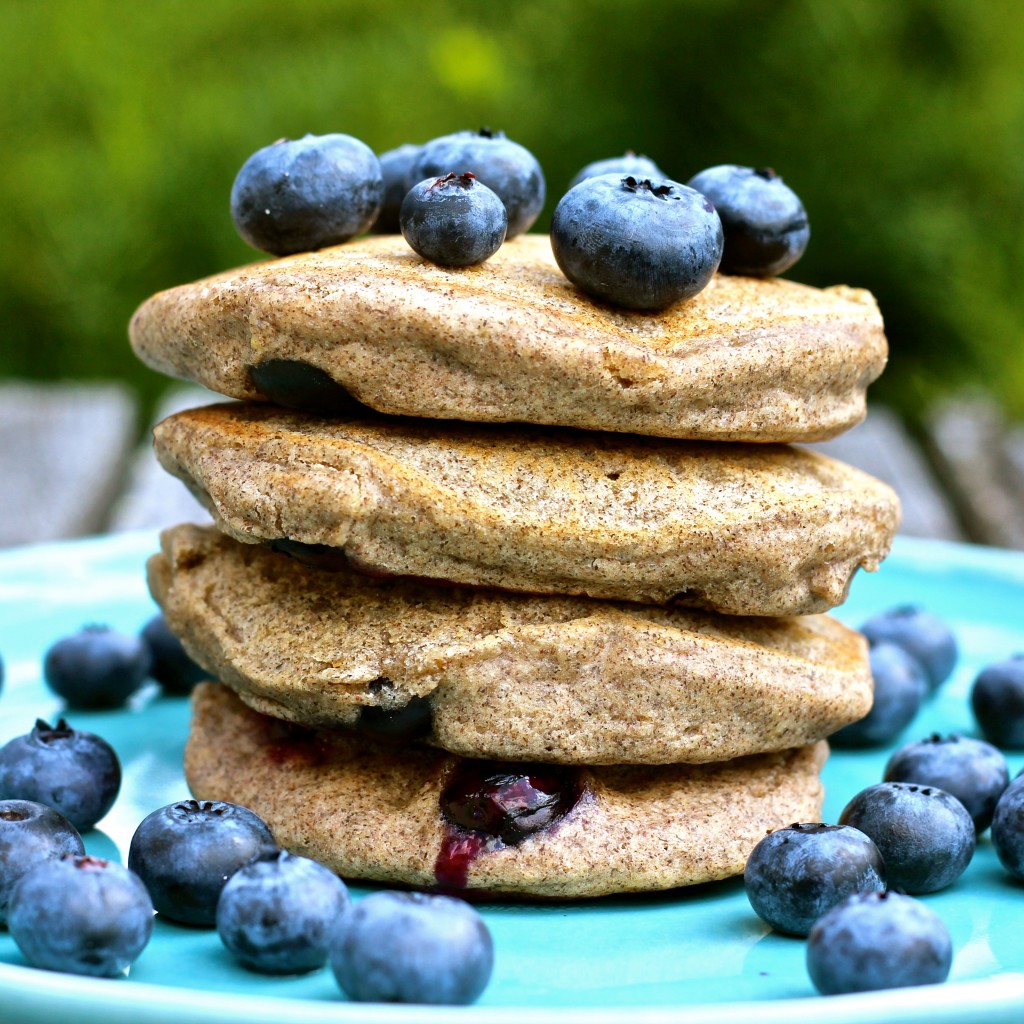 My family absolutely loves these pancakes, and agrees that they actually taste much better than their less-nutritious counterparts! I personally love to enjoy these pancakes for breakfast or a snack whenever the craving hits (yes, sometimes at midnight!). They're just that good.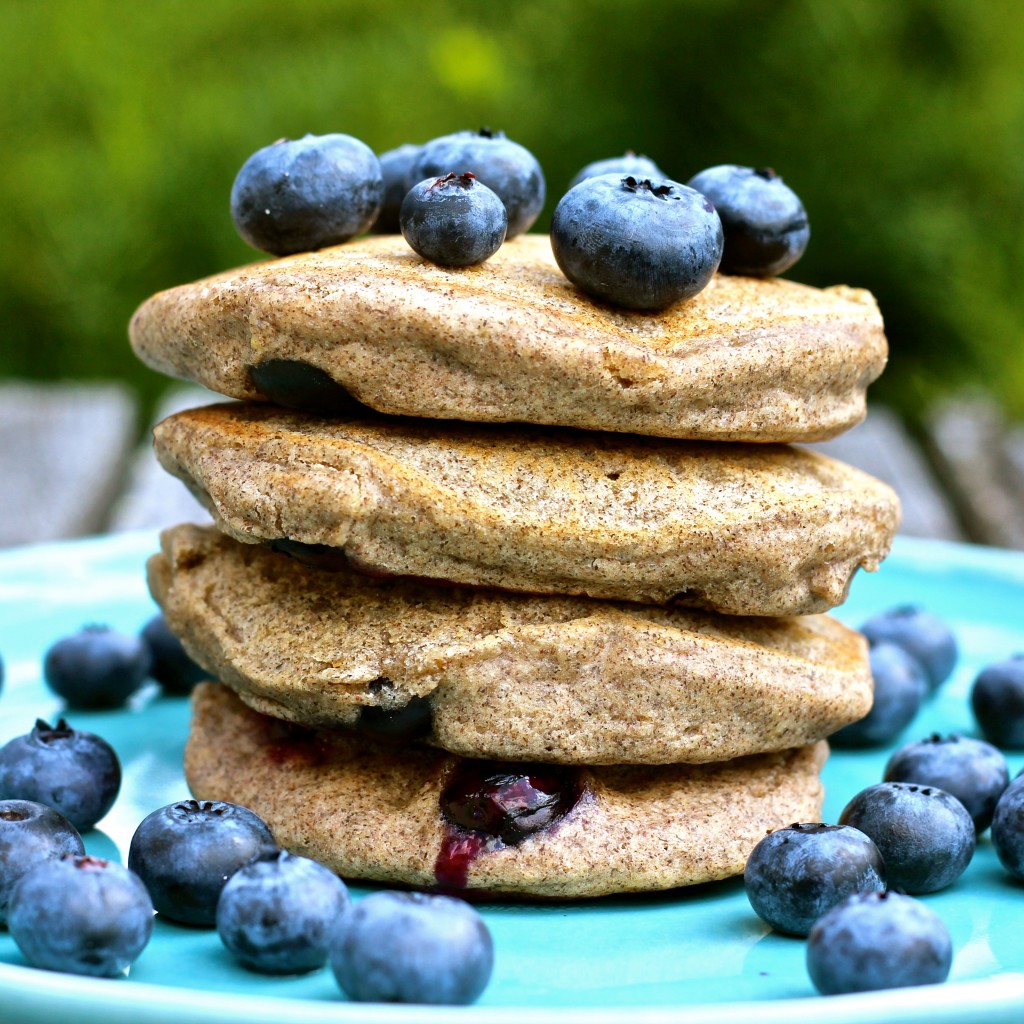 Whole Grain Blueberry Pancakes
2014-08-25 00:04:43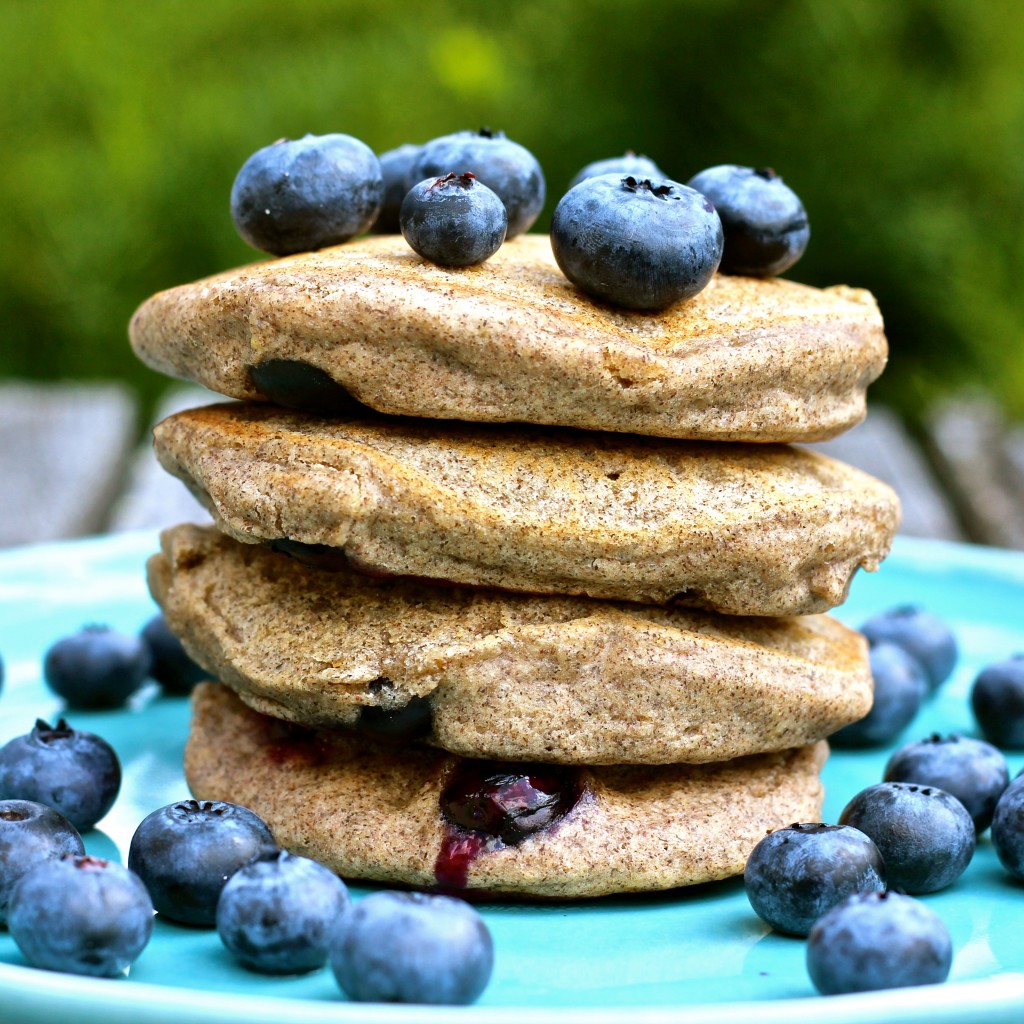 Serves 2-4, depending on appetite (gf, v, nf, sf)
Ingredients
½ cup buckwheat flour
½ cup gluten-free oat flour
1 tsp baking powder
½ tsp cinnamon
¼ tsp sea salt
1 flax egg (1 tbsp ground flaxseed mixed with 3 tbsp water)
¾ cup water or non-dairy milk of choice
2 tbsp coconut oil, melted
2 tbsp pure maple syrup, plus more for serving
1 cup organic blueberries
Instructions
Combine the flours, baking powder, cinnamon, and salt in a large bowl, and stir to combine. Whisk together the flax egg, water/milk, coconut oil, and maple syrup in a separate bowl. Pour the wet ingredients into the dry, and stir until the batter is smooth.
Heat a large skillet over medium heat, and lightly coat with some coconut oil. Pour mounds of batter onto the skillet using a ¼-cup measuring cup. Quickly drop blueberries onto the uncooked cakes. Cook about 3 minutes, until bubbles appear on top, then flip and cook 1 to 2 minutes more until golden.
Serve warm with pure maple syrup and more fresh blueberries!
Notes
*This recipe can easily be doubled or cut in half, depending on how many people you are serving.
Create. Nourish. Love. http://www.createnourishlove.com/
*There is nothing like fresh seasonal blueberries. They taste amazing alone or cooked into these pancakes and all other baked goods. Life can be hectic, but I like to make time for simple traditions (even if that means fitting blueberry picking in at the very end of the season!).