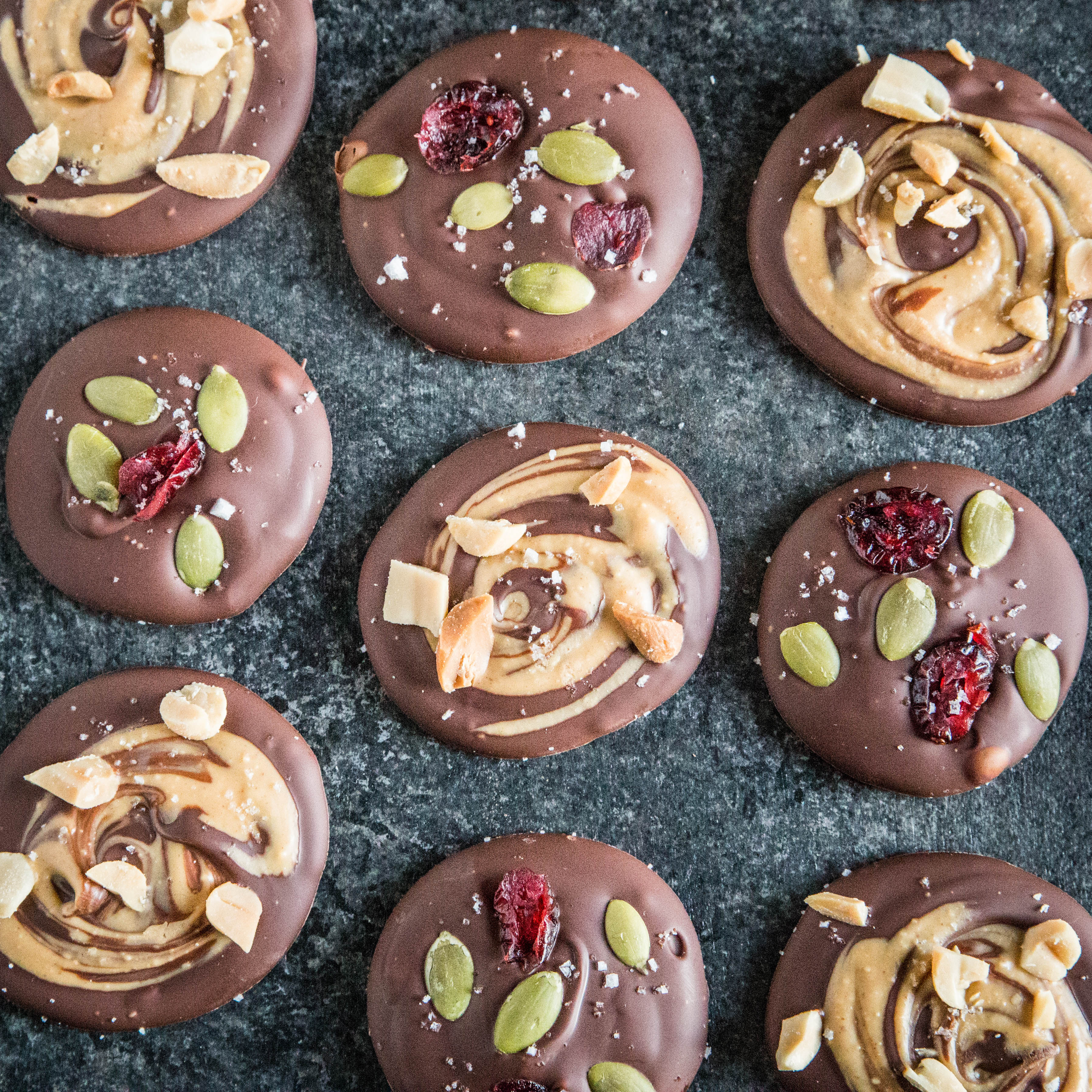 It's that time of year again! Chilly weather, holiday music, light displays, festivities with family and friends, lots of shopping, and of course, plenty of baking!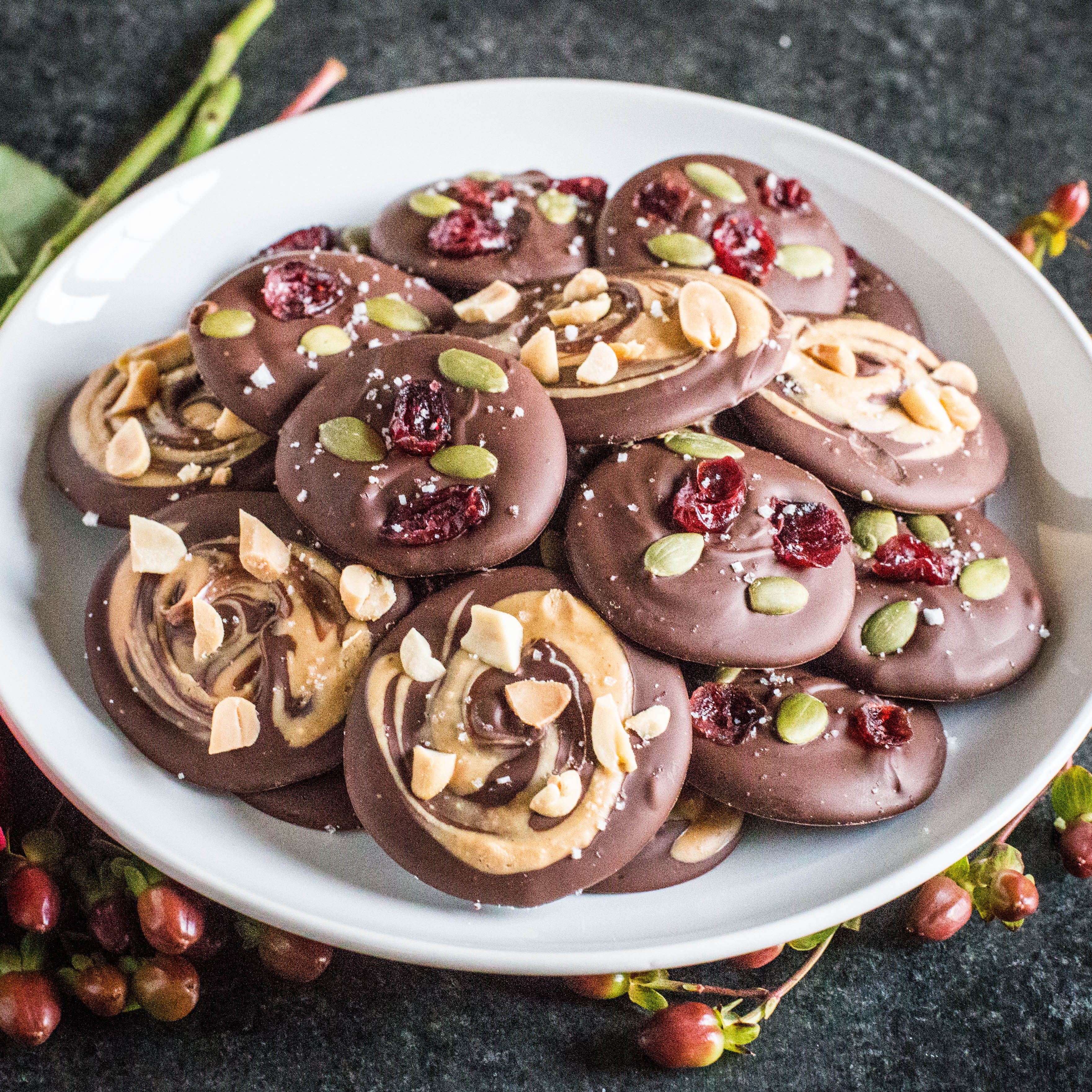 Christmas cookie baking has always been my favorite holiday activity. I remember the excitement I felt as I helped my mom roll and cut cookie dough when I was very little, and the warm and fuzzy feeling I experienced after while eating my cookies with hot chocolate and a nice Christmas movie.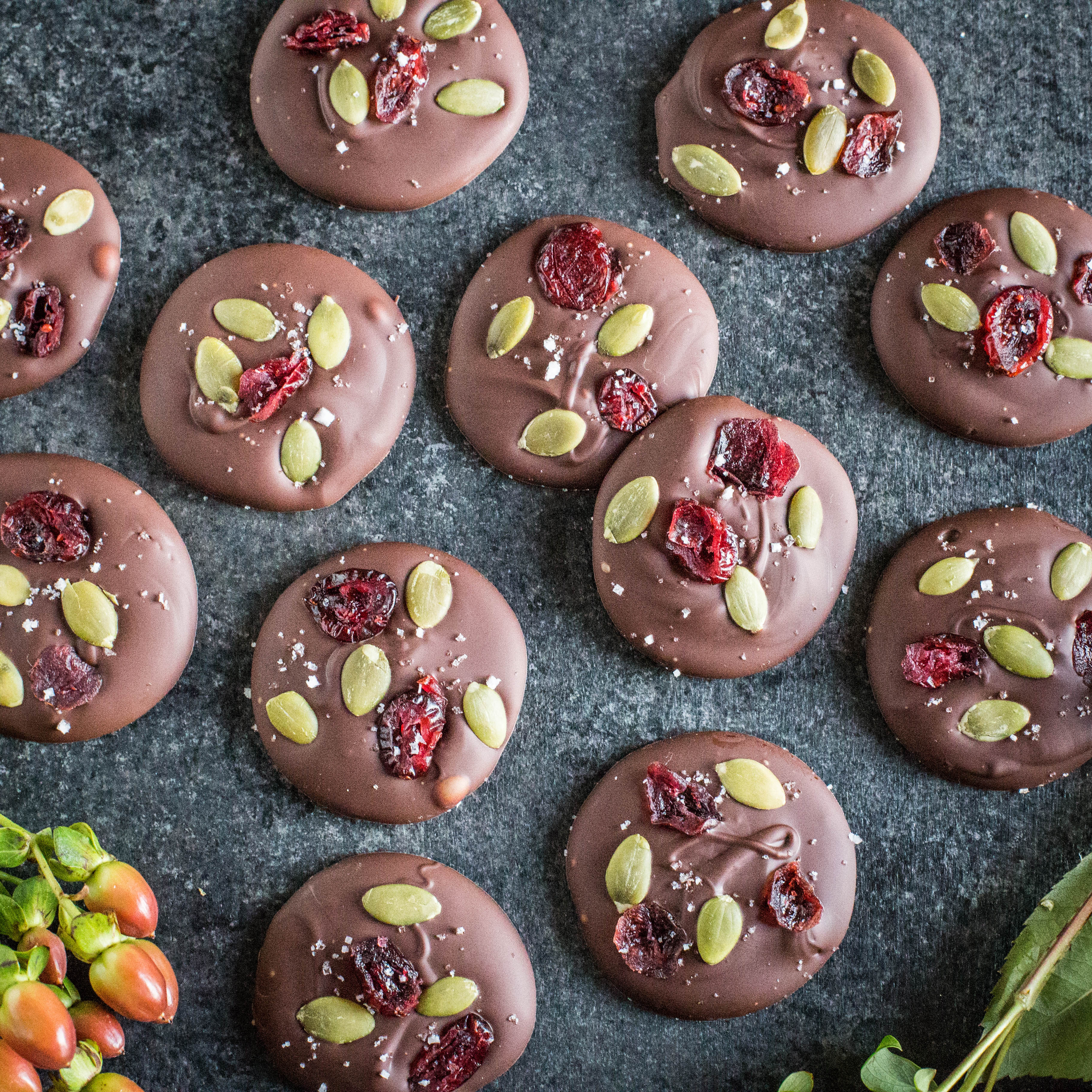 Although times are MUCH busier now, I am always sure to designate time for my beloved holiday baking. I love to make at least 3 or 4 different types of treats to share with my family each year. Long and complicated recipes can be fun to play with if you have the time, but, due to my busy schedule, I have opted to make simpler treats the past few years.
These chocolate rounds are one of my favorite accompaniments to my holiday cookie trays. They are so hard-to-resist-delicious that I need make a couple batches in order to actually share them with my family! The epitome of simplicity, they have less than 5 ingredients, and only take about 10 minutes to make! With a creamy texture and rich flavor, they will DEFINITELY satisfy any and all chocolate lovers in your family! Enjoy!
Quick and Easy Holiday Chocolate Rounds
2014-12-15 13:28:20
gf, v, nf, sf
Ingredients
12 oz. dark or semisweet chocolate
1 tbsp coconut oil
1/4 cup unsalted pepitas (pumpkin seeds)
1/4 cup dried cranberries
Sprinkle sea salt
Other variation: Melted peanut butter and roasted peanuts
Instructions
Line a large cookie sheet with parchment paper. Melt chocolate with coconut oil over a double boiler (you can also use a microwave) and stir until smooth.
Drop small mounds of melted chocolate onto the lined cookies sheet. Sprinkle pepitas and cranberries onto each round. If desired, lightly sprinkle some sea salt onto the chocolates to really make the flavor pop!
Refrigerate about 30 minutes, or until chocolates solidify. Serve!
Notes
*These are best stored in the refrigerator, and brought to room temperature before serving.
Create. Nourish. Love. http://www.createnourishlove.com/