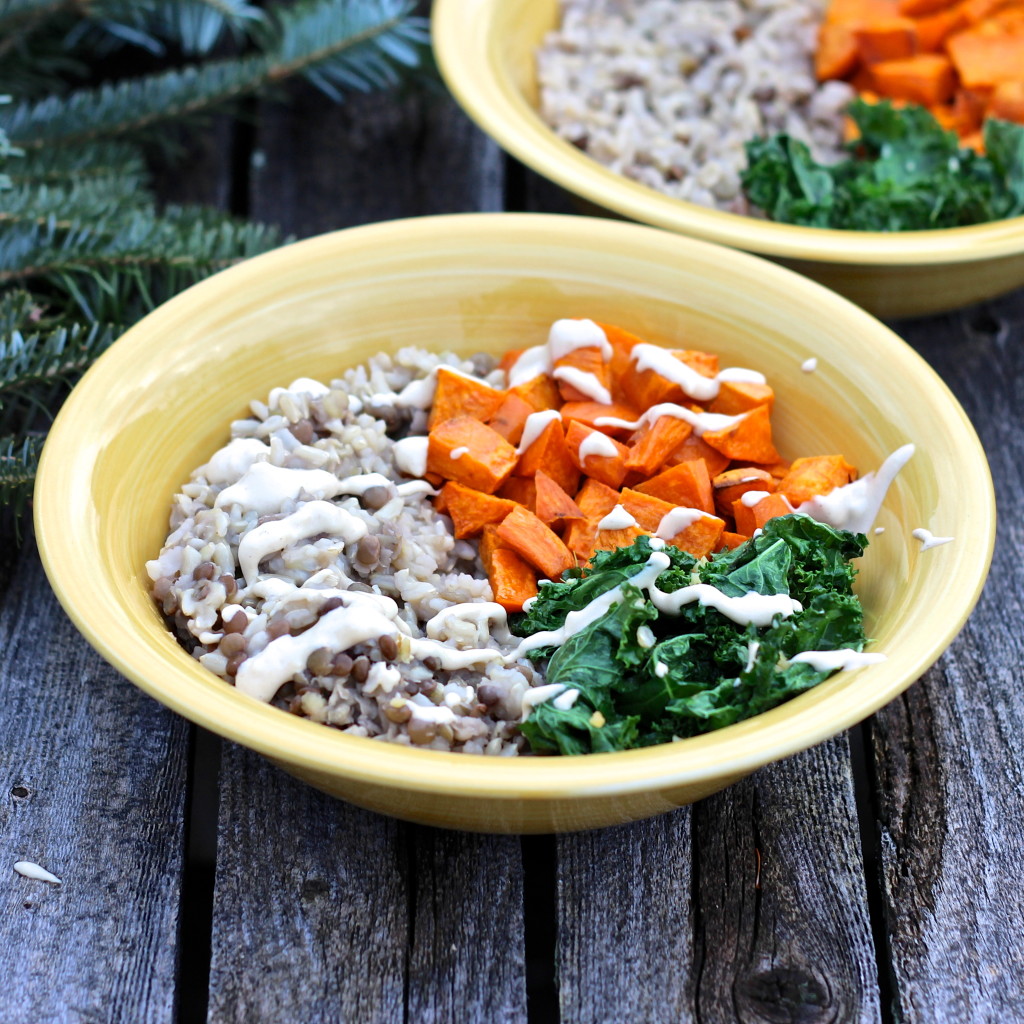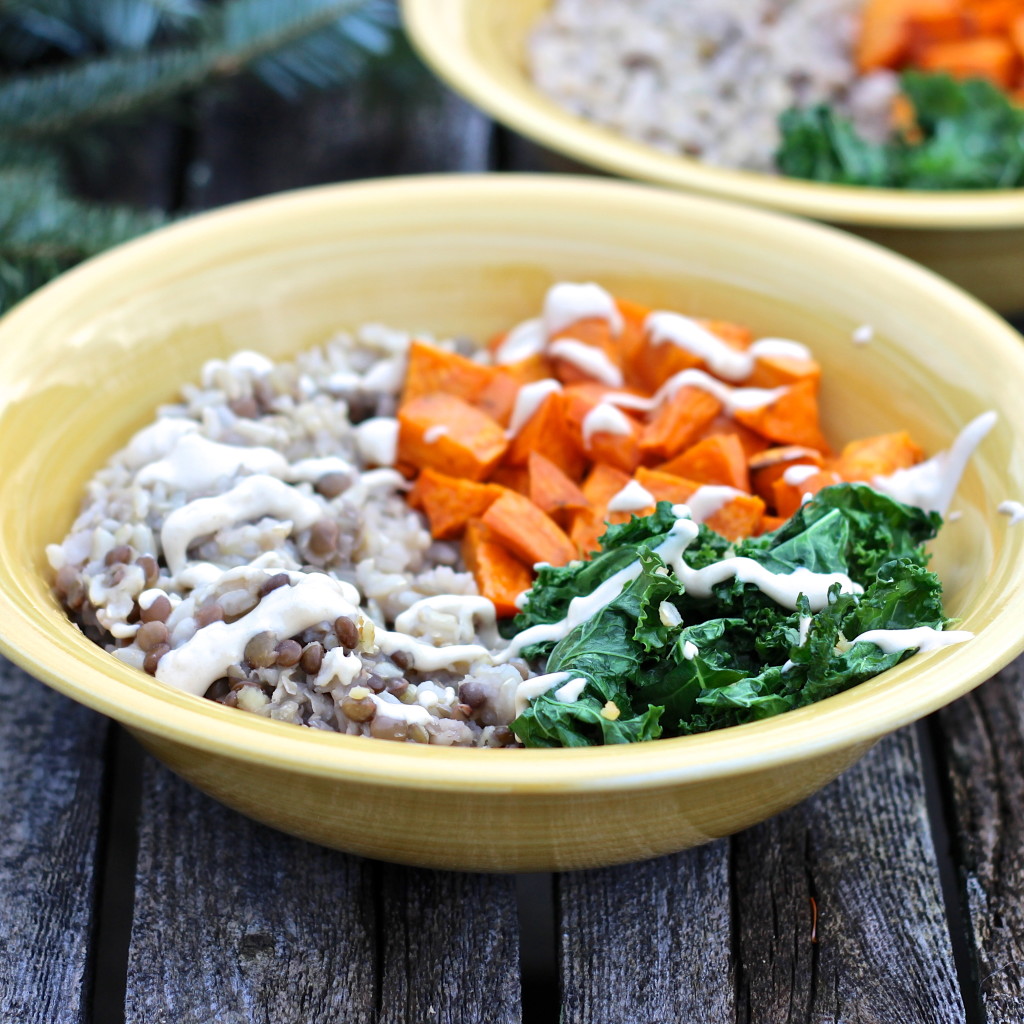 My recent cooking experiments have led me to believe that there is something super comforting about eating warm food in a big beautiful bowl. As nutritious and refreshing as raw salads are, winter is a time that many of us crave and can truly benefit from incorporating more warm, cooked meals into our diets. Although hearty pasta dishes and soups are some of my favorite comfort foods, some of the greatest meals-in-a-bowl are those that are basically thrown together with more unique ingredient combinations.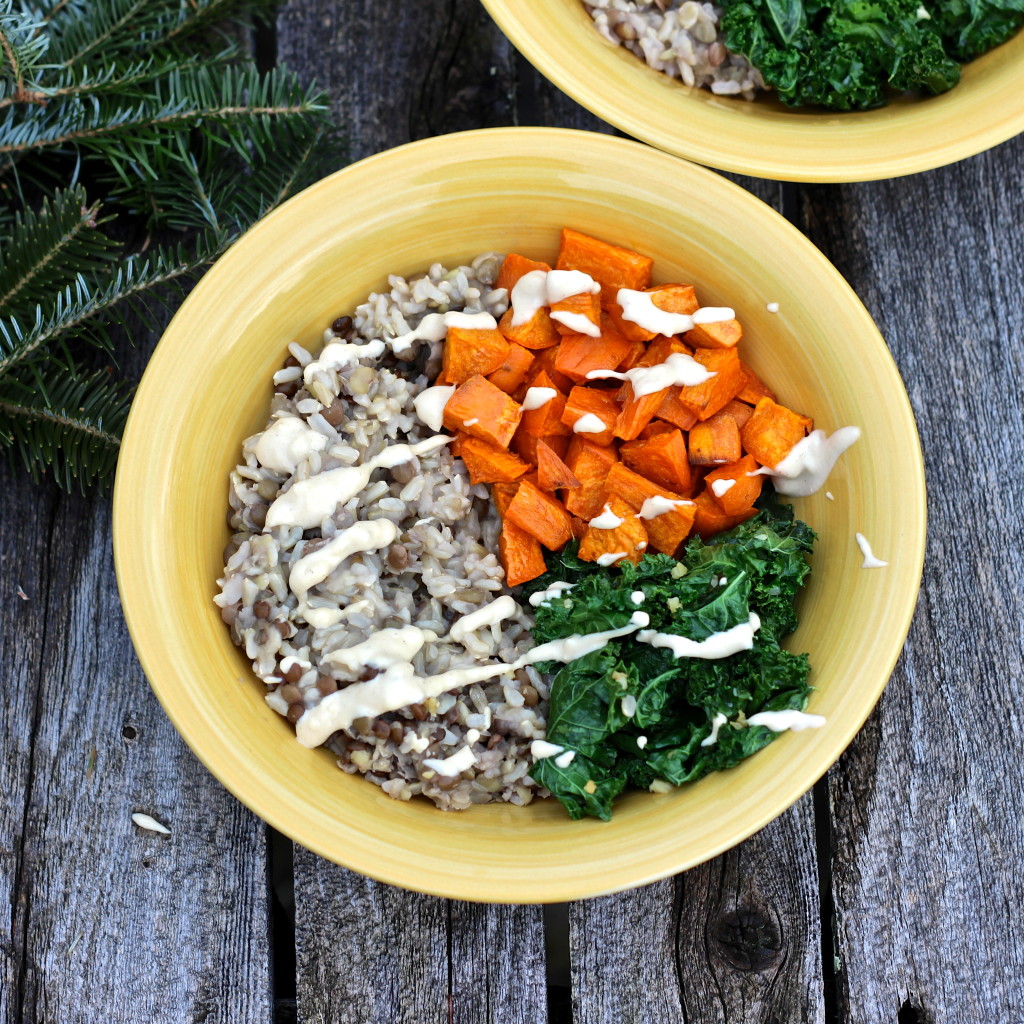 My general rule of thumb for building a nourishing meal in a bowl is to be sure to include a nice balance of nutrient-dense carbohydrates, vegetables, healthy fats, and protein. This wholesome winter power bowl contains carbohydrates in the form of whole grain brown rice and sweet potatoes, protein from the lentils, healthy fats in the deliciously-creamy dressing, and extra veggie power from the king of all things green- kale (you can read about the science-backed health benefits of kale here)! This particular bowl is one of my favorite meals to eat after a long yoga practice to help me feel satiated on all levels. I hope you enjoy this recipe, and feel inspired to create more power bowls with similar wholesome ingredients!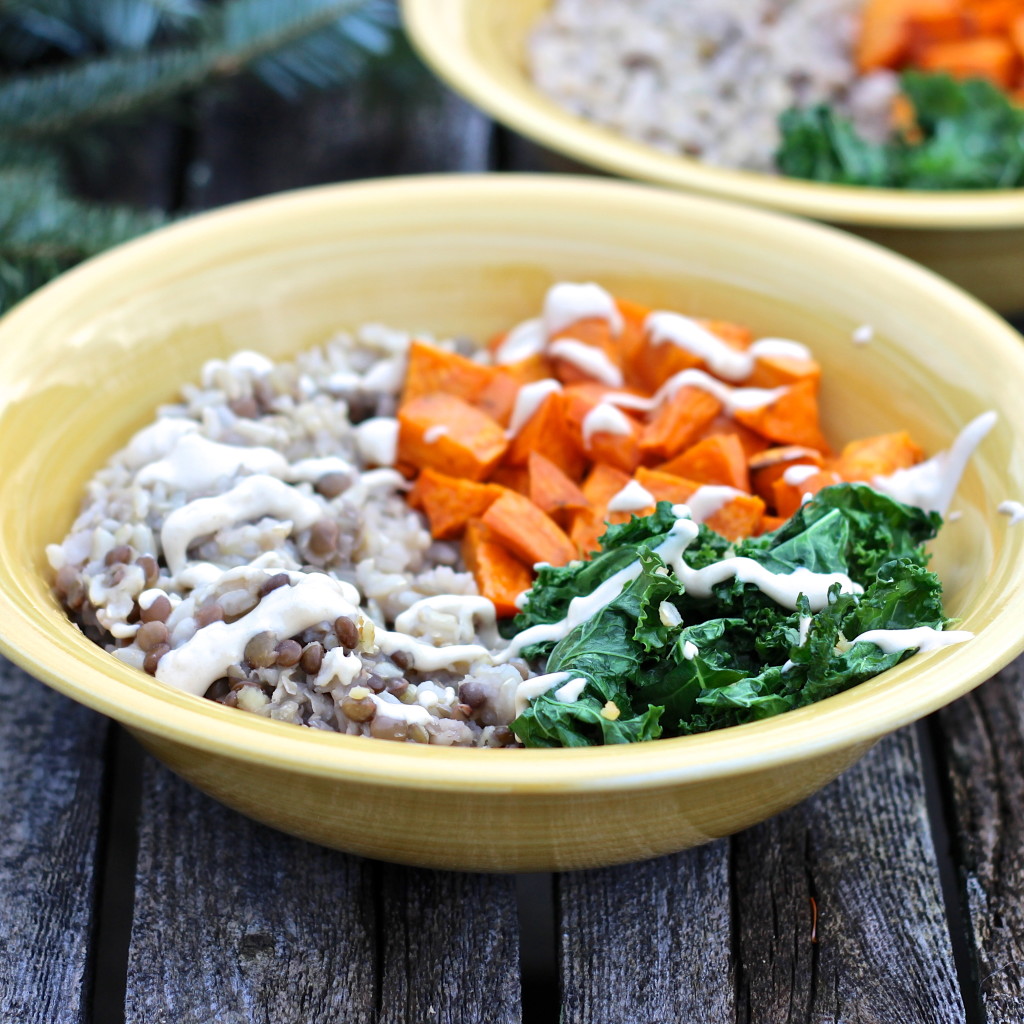 Wholesome Winter Power Bowl
2014-12-22 16:02:39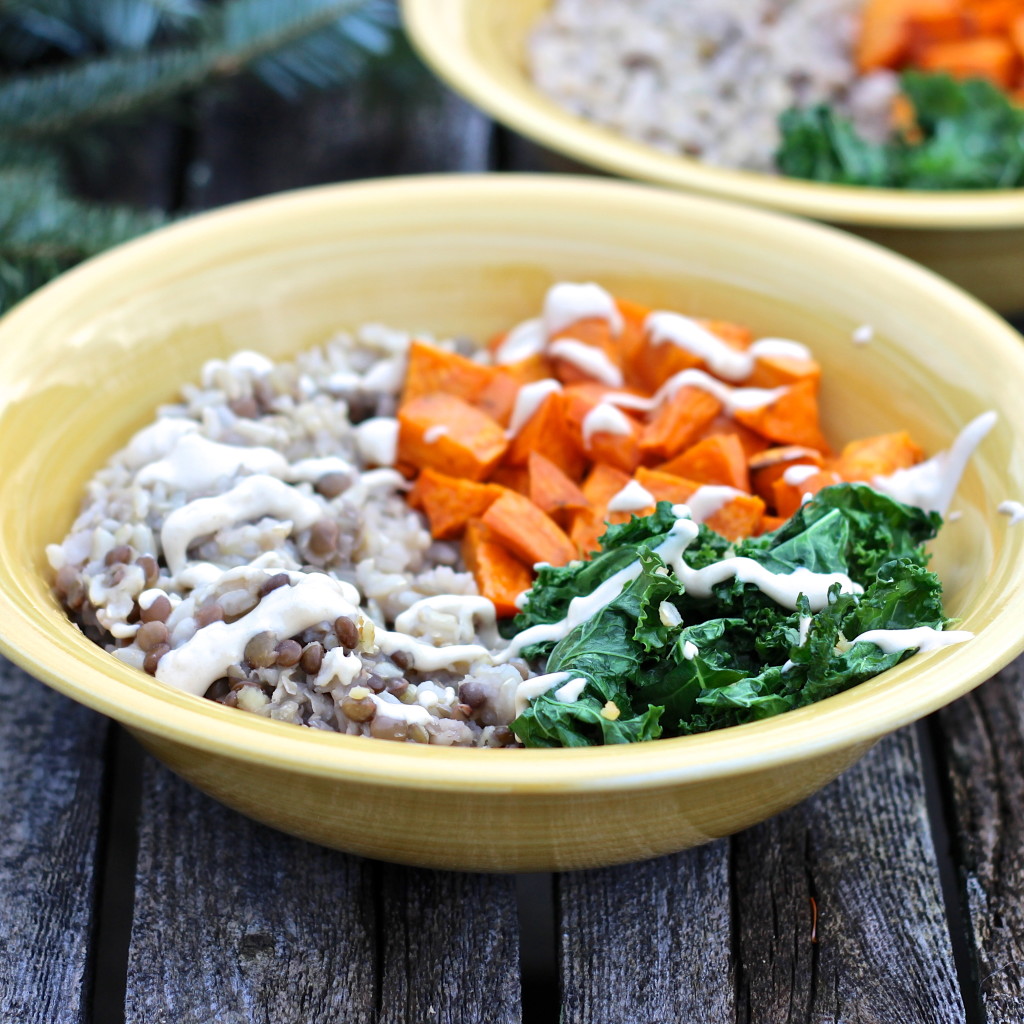 Serves 2
gf, v, nf, sf
Ingredients
1/2 cup uncooked brown rice*
1/4 cup uncooked lentils*
2 tbsp olive oil, divided
1 medium sweet potato, scrubbed and cubed
1 clove garlic, minced
2 cups kale, stems removed and leaves torn into bite-sized pieces
1/2 tsp sea salt
Lemon-Tahini Dressing
Instructions
In a medium saucepan, combine lentils and rice with 1 1/2 cups of water and 1/4 tsp seal salt. Bring to a boil, then reduce heat to simmer, covered, 35-40 minutes, or until the water has been absorbed.
While the rice and lentils are cooking, preheat your oven to 350 degrees F and line a baking sheet with parchment paper. Toss sweet potato cubes with olive oil and 1/4 of sea salt, and spread evenly onto the prepared baking sheet. Roast 30-40 minutes, until tender and golden on the edges.
Meanwhile, heat remaining tablespoon of oil in a small sauté pan. Add garlic and sauté for 1-2 minutes, until fragrant. Add kale and sauté a few minutes more, until wilted.
Choose two of your favorite bowls, and evenly divide the cooked rice and lentils, the sweet potato, and the kale, among the two bowls. Drizzle with lemon-tahini dressing, and serve.
Notes
*You may soak your rice and lentils in a medium bowl with water for 8 hours or overnight then drain and rinse well. If you choose to soak them, reduce the cooking water to 1 cup.
Create. Nourish. Love. http://www.createnourishlove.com/