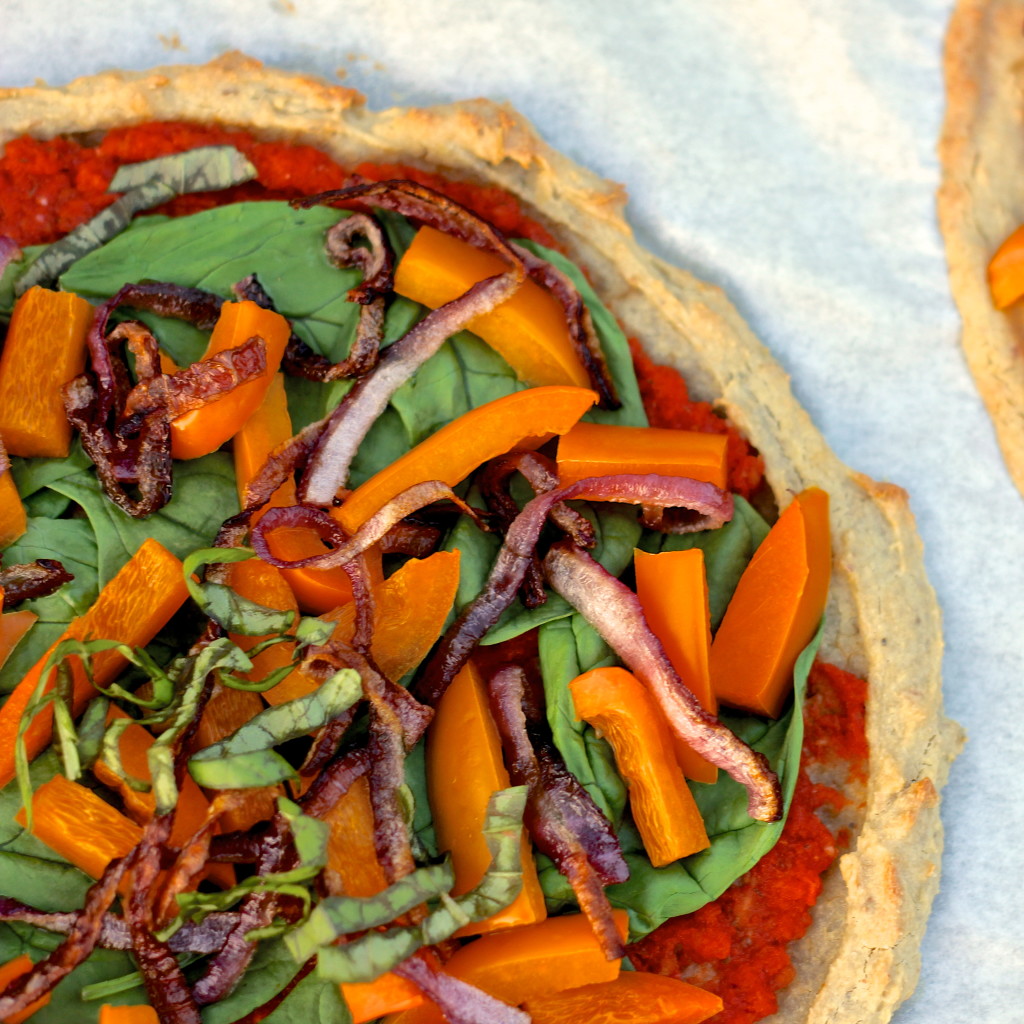 Life in modern society can be hectic. So many people have busy schedules that include large amounts of work and not enough down time. They often feel drained, and choose to spend their small amount of free time relaxing or engaging in their favorite activity. Most busy people (aside from those of us crazies who choose to spend our free time experimenting in the kitchen even if it's 11pm) don't have the time or energy to make a mess to cook complicated meals.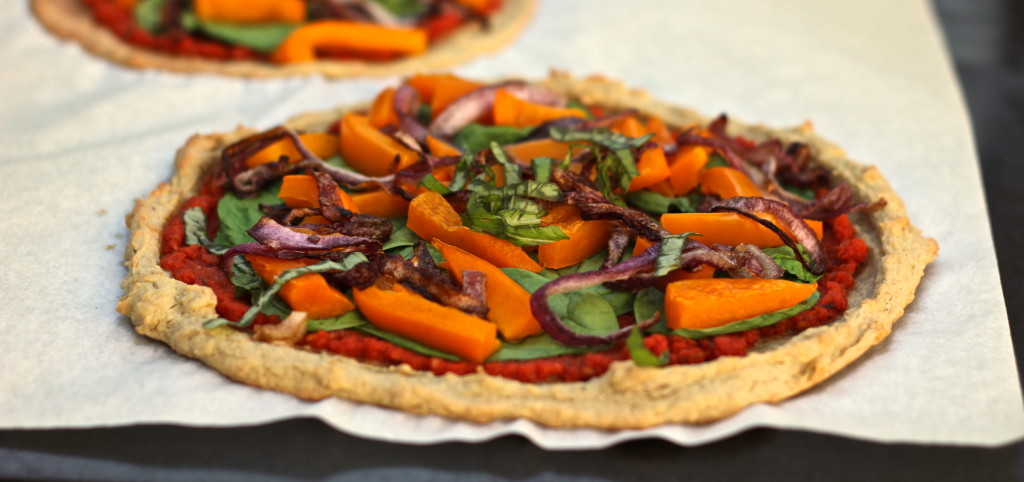 But sometimes you crave pizza. It may be super tempting and convenient to order out from your favorite pizza joint, but what about switching it up a bit and making your own personalized pizza (especially one that could be ready faster than it takes for your takeout pizza to arrive)?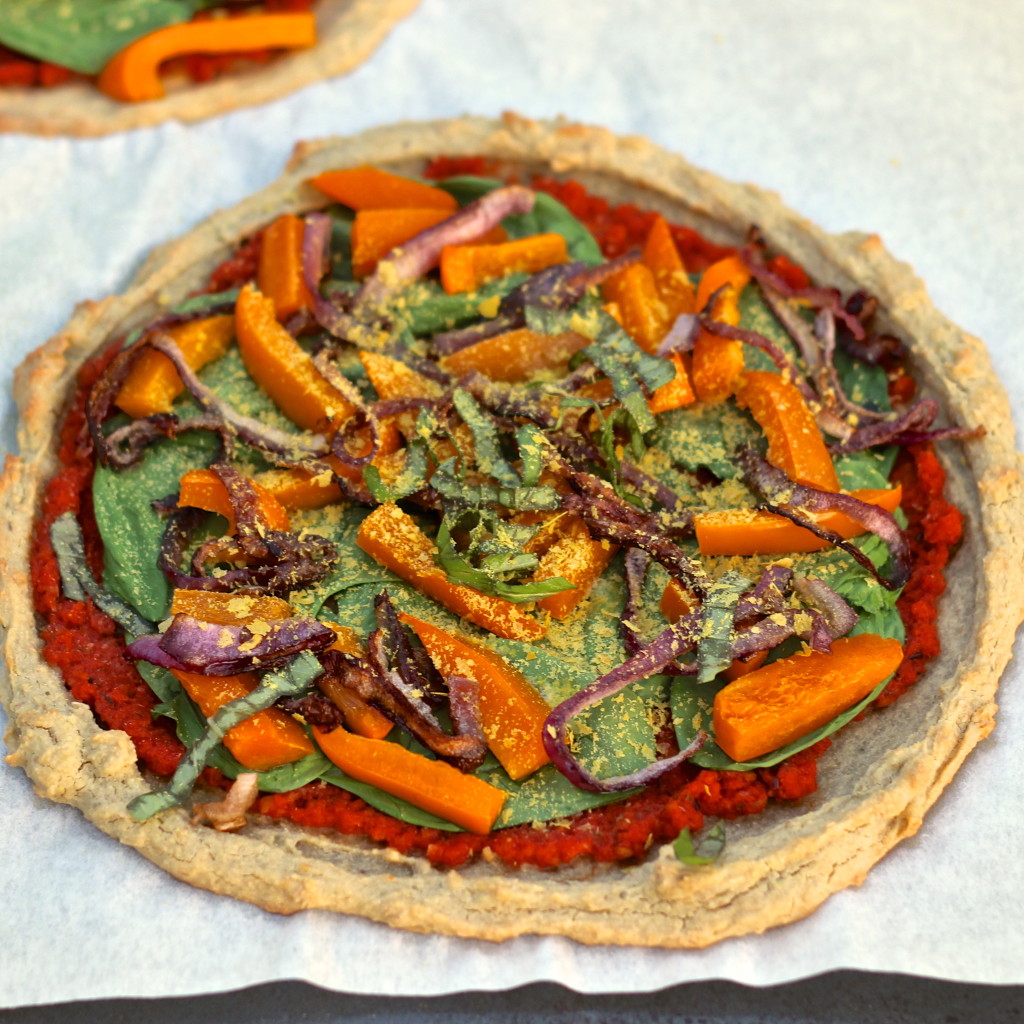 Although most classic, yeasted pizza dough recipes require extensive time and work, it doesn't have to be that way! The following is my super-simple recipe for an individual pizza crust that can be mixed together and baked in a matter of minutes! Sure, this dough may not possess every quality of the classic, glutenous, commercial dough, (it is vegan, gluten-free, and yeast-free) but it has an awesome hearty texture from the nutritious whole grain flours, a classic Italian flavor, and a major convenience factor. The recipe is a versatile work in progress, so feel free to get creative and play around with you favorite combination of flours, flavorings, and toppings, and multiply the individual recipe to serve more than one person!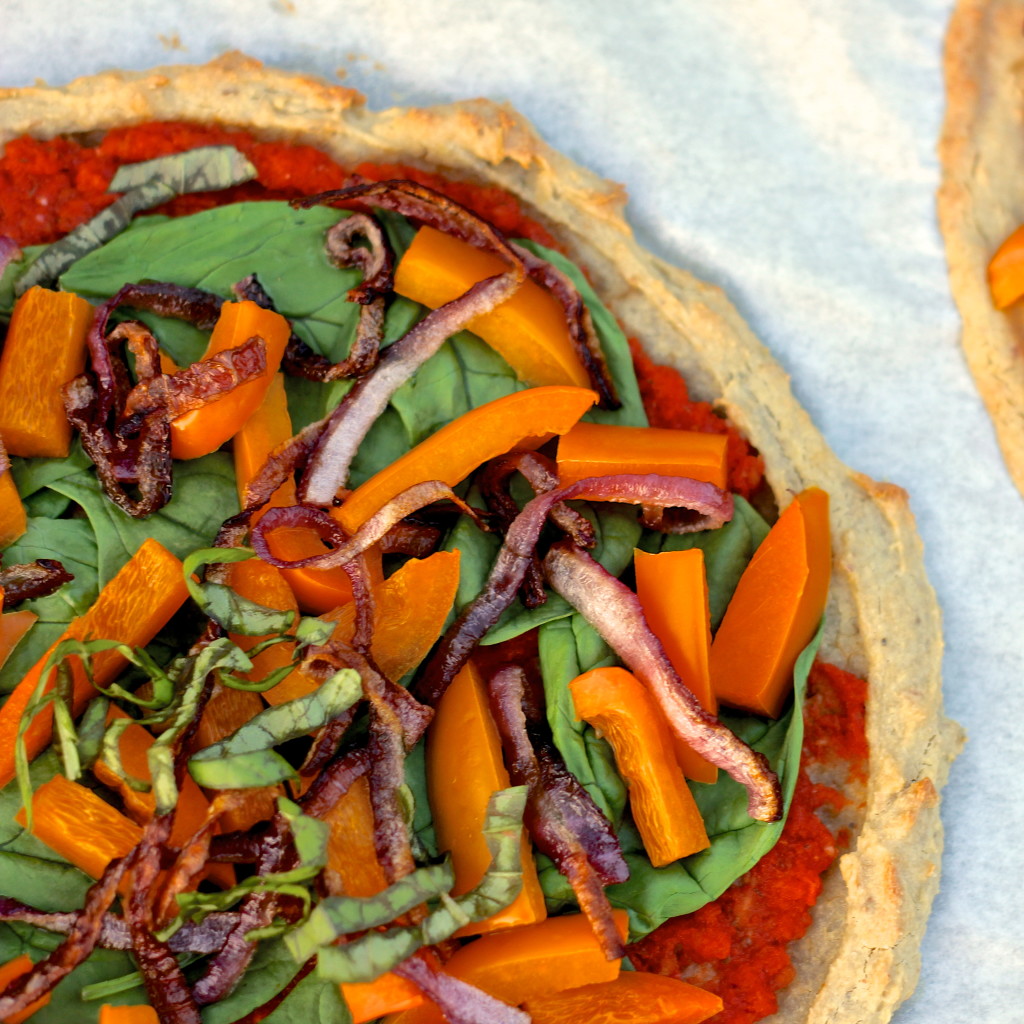 Personal Veggie Pizza
2014-08-16 17:24:47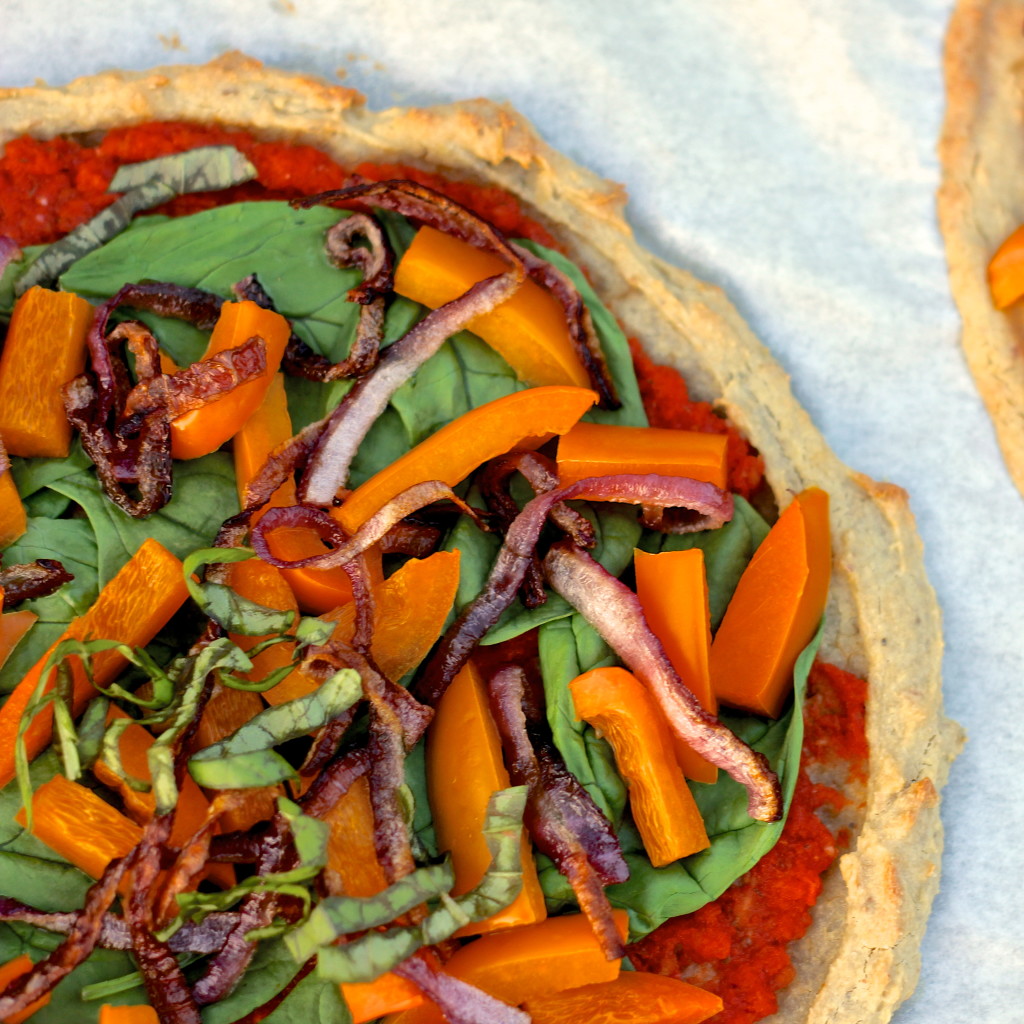 Serves 1
gf, v, nf, sf
Ingredients
1/2 cup gf flour of choice (toasted quinoa flour, brown rice flour, millet flour, buckwheat flour, etc.)
1 tsp ground flaxseed
1/4 cup water
1 tsp olive oil
sea salt, garlic powder, oregano, basil (to taste)
1/2 cup pizza sauce (your favorite or recipe below)
1 1/2 cups veggies (I used caramelized onions, fresh spinach, and sweet bell peppers)
fresh basil, nutritional yeast (to taste)
Instructions
Preheat oven to 400 degrees F. Line a baking sheet with parchment paper.
Mix all ingredients together until a smooth dough is formed (consistency will be like that of a thick batter). Spread dough onto lined baking sheet and form into a round pizza shape. Bake 15 to 20 minutes, until golden.
Remove from oven. Top crust with desired toppings and bake 10 minutes more, until crisp. Remove from oven, garnish with fresh basil and nutritional yeast, and enjoy!
Notes
Feel free to multiply the recipe to serve more than one person!
Create. Nourish. Love. http://www.createnourishlove.com/
Pizza Sauce
2014-07-04 01:18:13
gf, v, nf, sf
Ingredients
1 25-oz. jar diced or crushed tomatoes
1 tbsp olive oil
2 cloves garlic, minced
1 tsp dried oregano
1/2 tsp sea salt
Instructions
Combine all ingredients in a food processor or blender and pulse until smooth.
Notes
*This sauce can be kept in the refrigerator for up to one week or in the freezer for longer storage.
Create. Nourish. Love. http://www.createnourishlove.com/