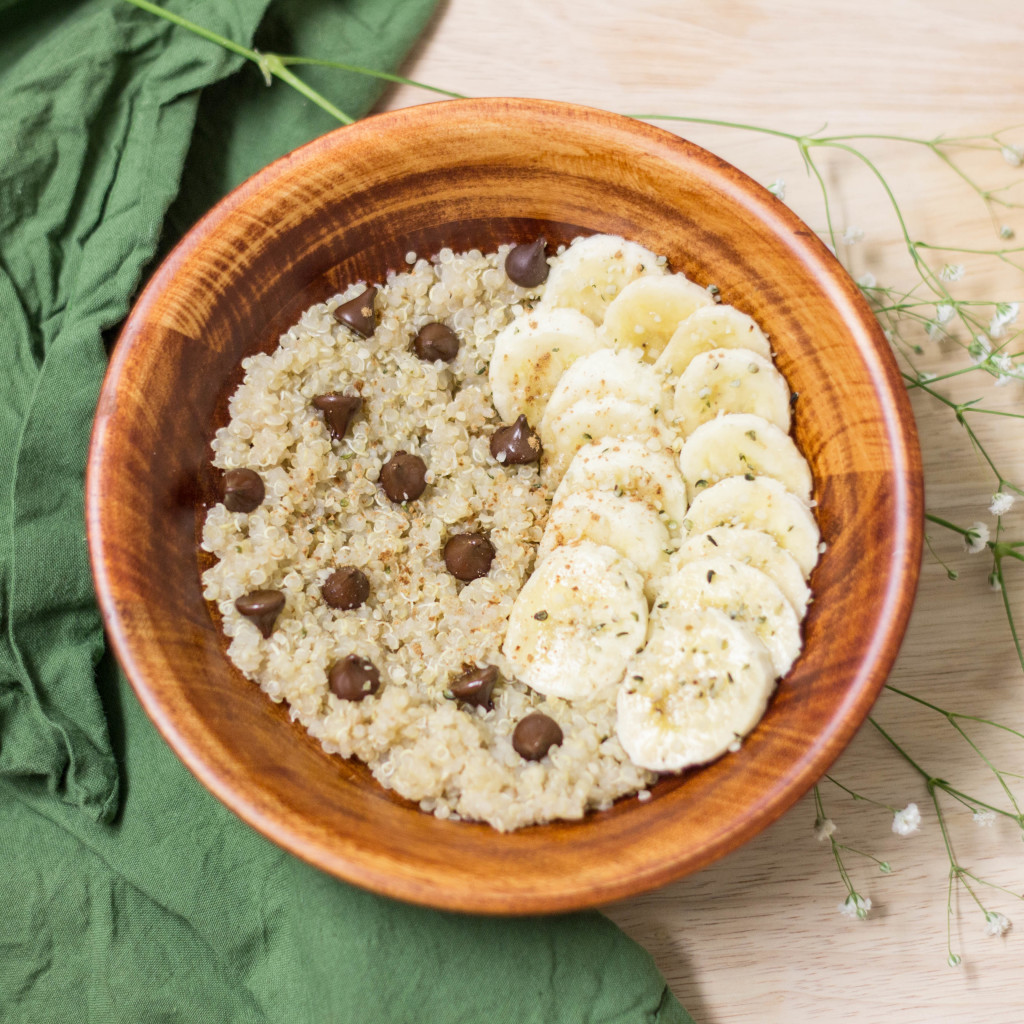 I used to believe that nothing could beat a big bowl of oatmeal when it came to warming and comforting breakfast foods. Due to its various health and nutrient benefits and limitless topping options, oatmeal has been my go-to for years (especially during these frigid winter months!). I recently decided to get creative with one of my favorite "savory" ingredients, quinoa, by using it as I would oatmeal, and I have been hooked ever since!
A little cinnamon, natural sweetener, and succulent toppings are all it takes to transform a bowl of quinoa into the PERFECT breakfast or dessert (especially when chocolate is in the picture!). Quinoa is as nourishing as it is versatile, containing all nine essential amino acids, protein, fiber, iron, magnesium, manganese, B vitamins, and anti-inflammatory compounds. Nutrients and comfort = breakfast perfection (if you ask me). I strongly encourage any and everyone to try this, get creative with your own favorite toppings, and enjoy!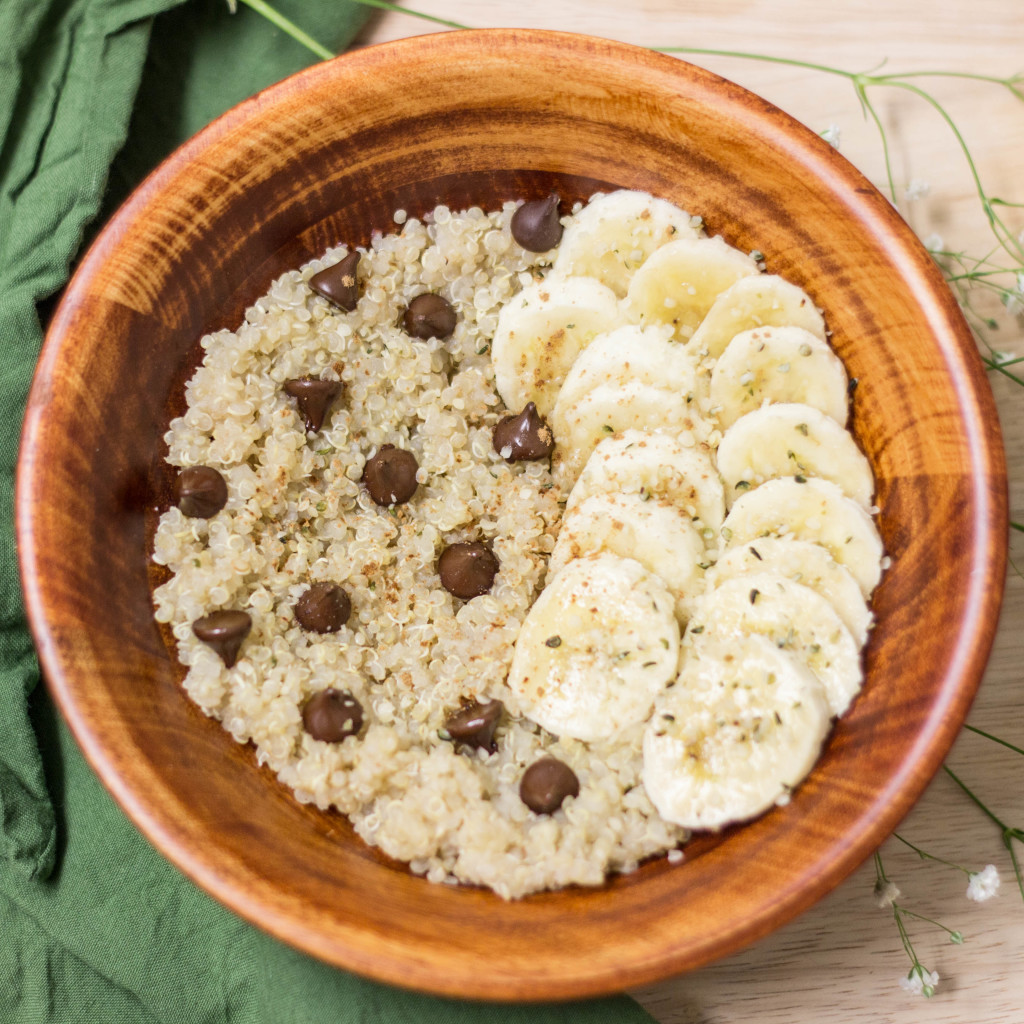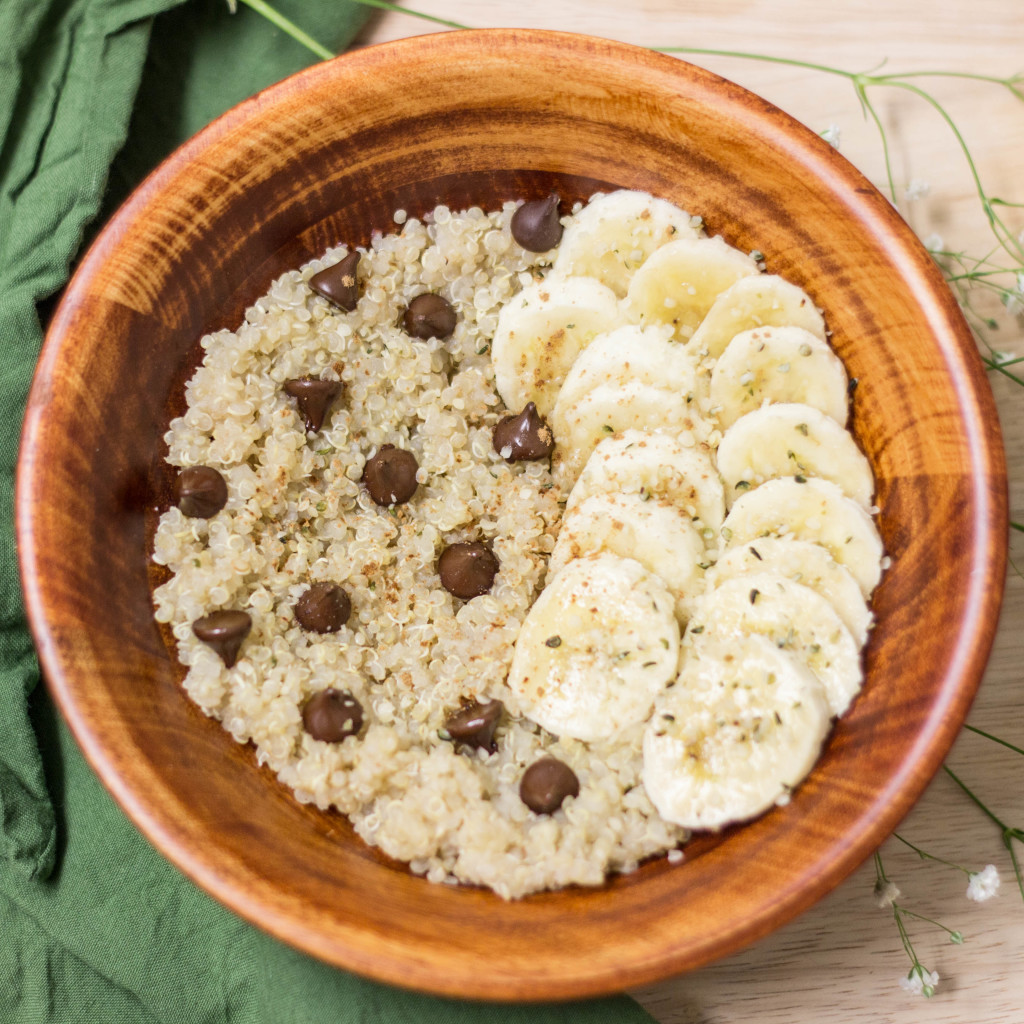 Warm and Cozy Breakfast Quinoa
2014-12-03 20:39:27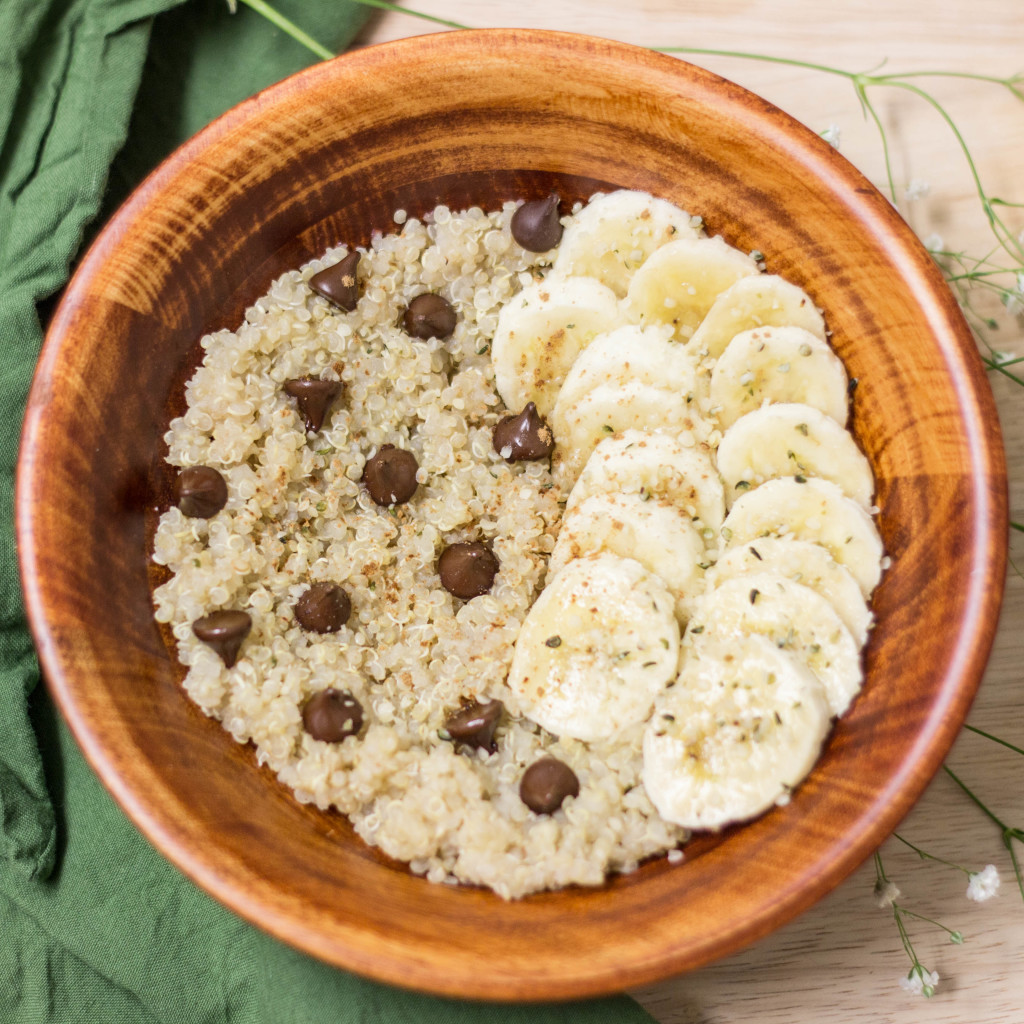 Serves 1-2 (gf, v, nf, sf)
Ingredients
1 1/2 cup non-dairy milk of choice, or water
1/2 cup quinoa, rinsed
1/2 tsp cinnamon
a pinch of sea salt
Toppings of Choice
a generous drizzle of maple syrup
chocolate chips or cacao nibs
dates, berries, bananas, raisins
sunflower or pumpkin seeds
hemp, flax, or chia seeds
nut/seed butter
whatever screams comfort to you
Instructions
Bring milk/water to a boil in a small saucepan. Add quinoa, cinnamon, and sea salt. Reduce heat to low, and simmer, covered, for 15 minutes or until all of the liquid has evaporated. Remove from heat and allow to sit for 5 minutes, then fluff quinoa with a fork.
Top with all of your favorite comforting toppings, and enjoy!
Create. Nourish. Love. http://www.createnourishlove.com/