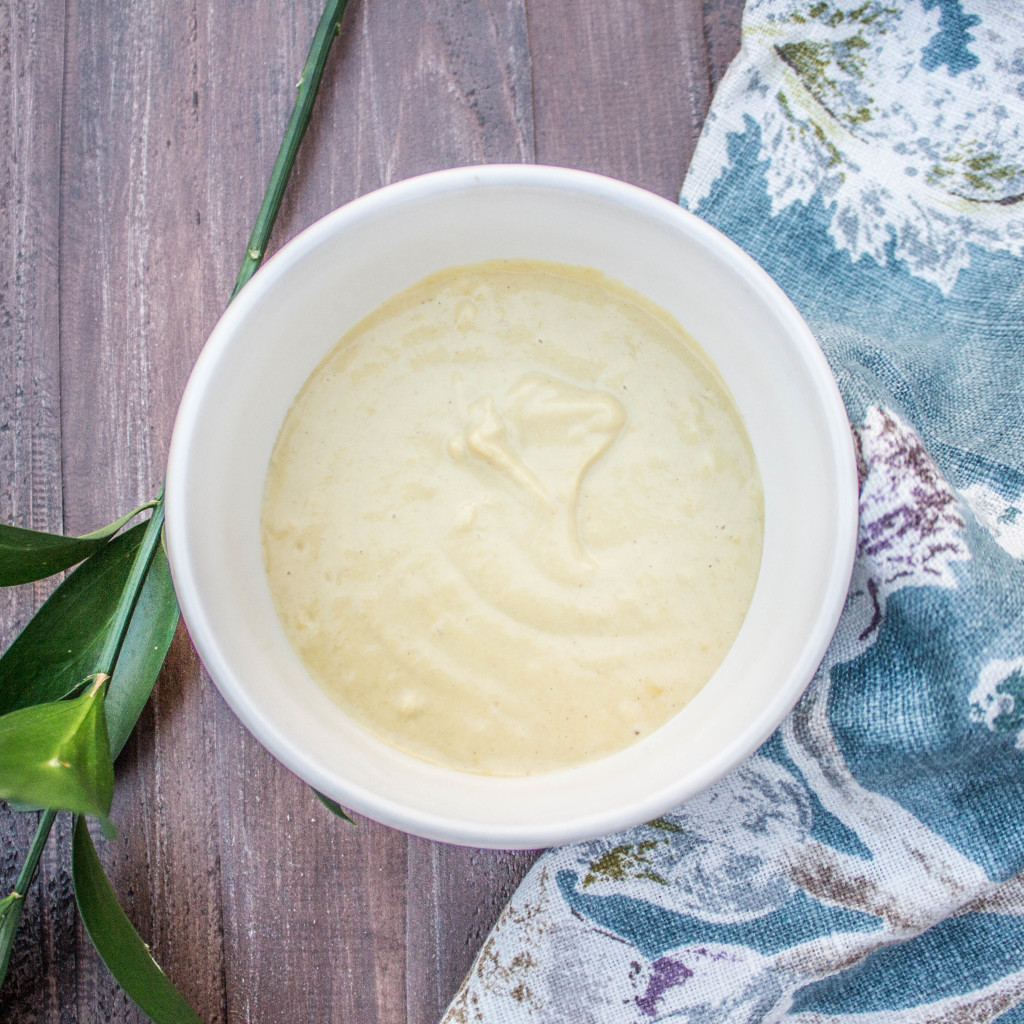 Until about a year ago, tahini was nothing more to me than that unfamiliar ingredient that I would add to my homemade hummus. After learning about its many health benefits, I decided to try adding it into more of my meals and recipes, and it has since become a staple topping for my toast and oatmeal, and my favorite base for dressings, sauces, and dips, both sweet and savory.
Tahini may be a simple paste of ground sesame seeds (I often describe it to people as "the peanut butter of sesame seeds!"), but it is packed with vitamins and minerals such as B vitamins, vitamin E, phosphorus, calcium, magnesium, potassium, and iron. Due to its nutrient and healthy fat and protein content, tahini is also a strong promoter of healthy cell growth, healthy skin, and muscle tone. Who wouldn't want to put it in everything?!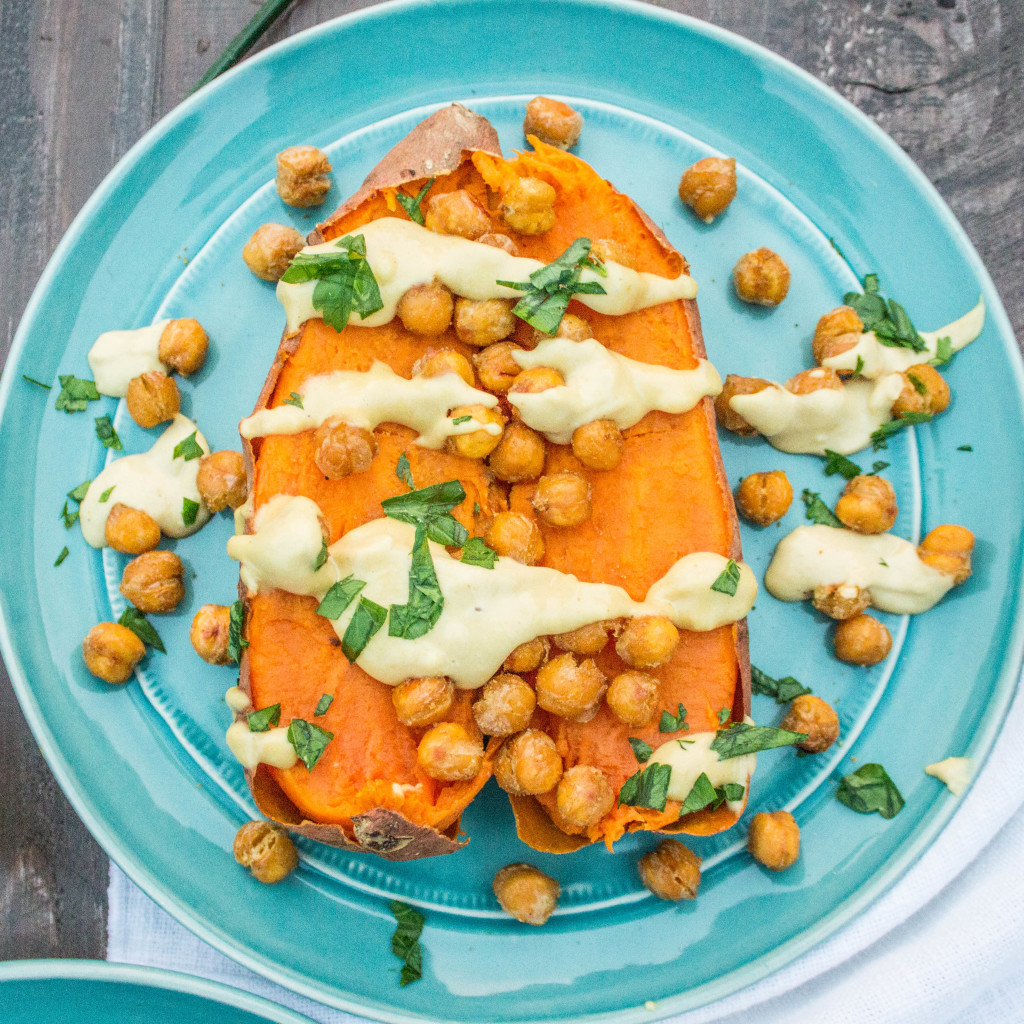 This creamy lemon-garlic tahini sauce contains a perfect balance of flavors, and is extremely versatile. As a sauce, it is excellent over cooked veggie dishes, but it can also be thinned out by adding a bit more water to make a perfect dressing for raw salads! If you use a bit less water, it acts almost like hummus, making a scrumptious spread for sandwiches, or a dip for veggies and chips! SO many possibilities! Enjoy!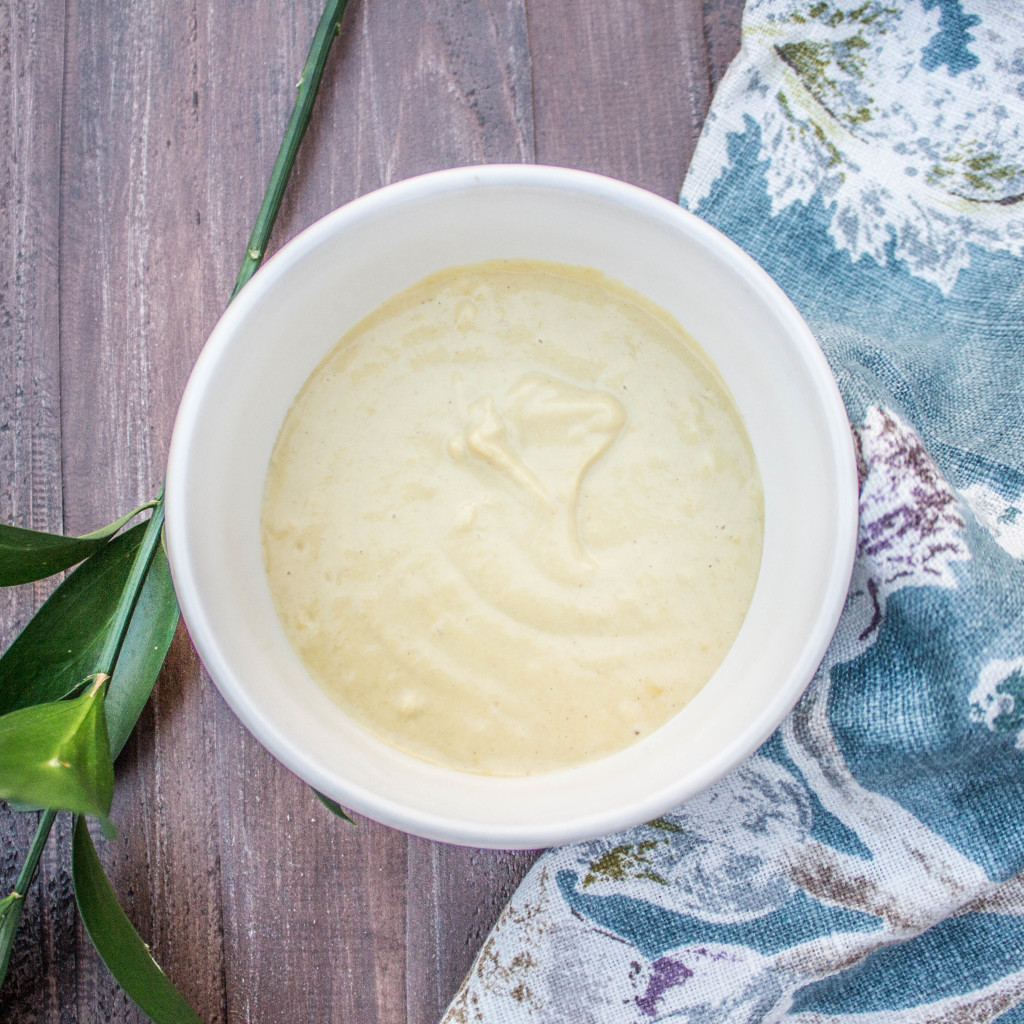 Creamy Lemon-Garlic Tahini Sauce
2015-05-28 19:09:05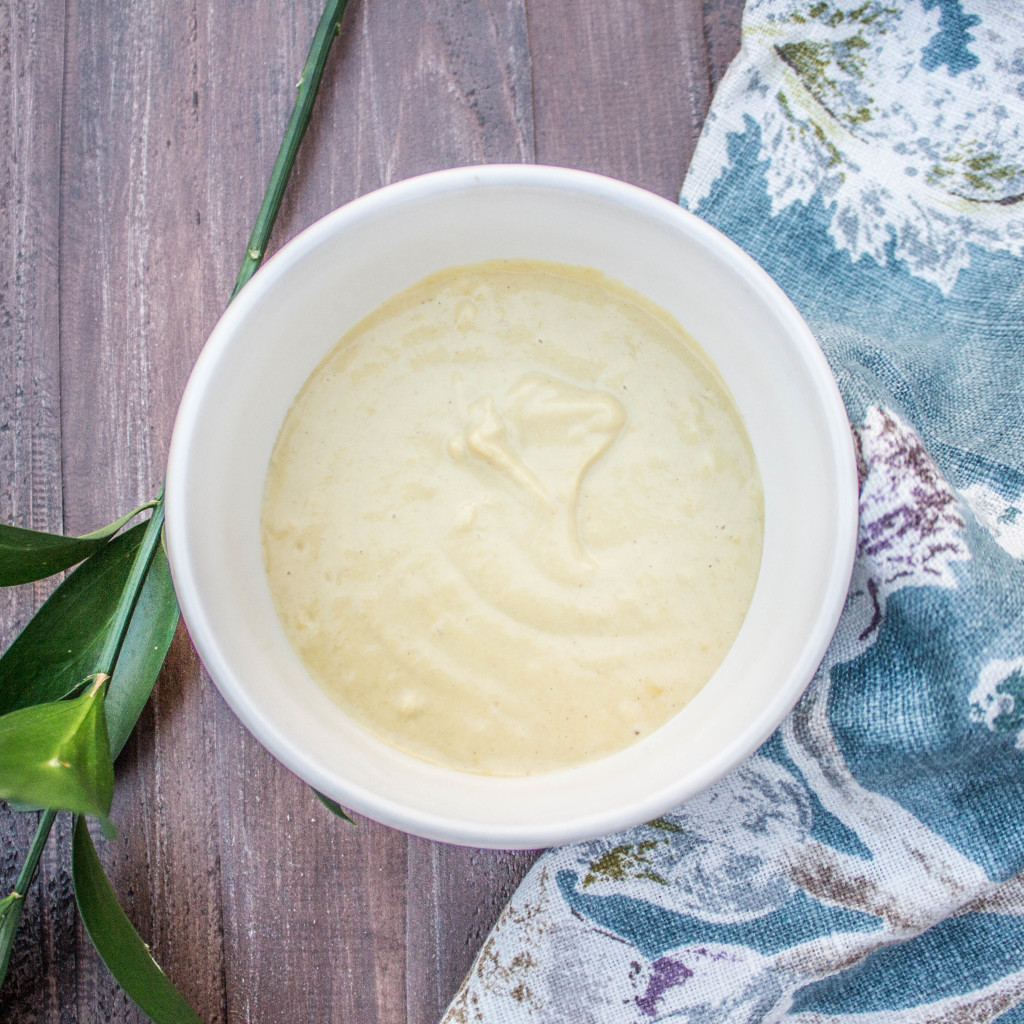 gf, v, nf, sf
Ingredients
1/4 cup tahini
2 tbsp nutritional yeast
Juice of 1 lemon
1 clove garlic, minced
1/2 tsp sea salt
2-3 tbsp water, as needed to thin to desired consistency
Instructions
Combine all ingredients in a small bowl and whisk until creamy. Enjoy!
Notes
*This recipe can easily be duplicated to make a larger batch!
Create. Nourish. Love. http://www.createnourishlove.com/