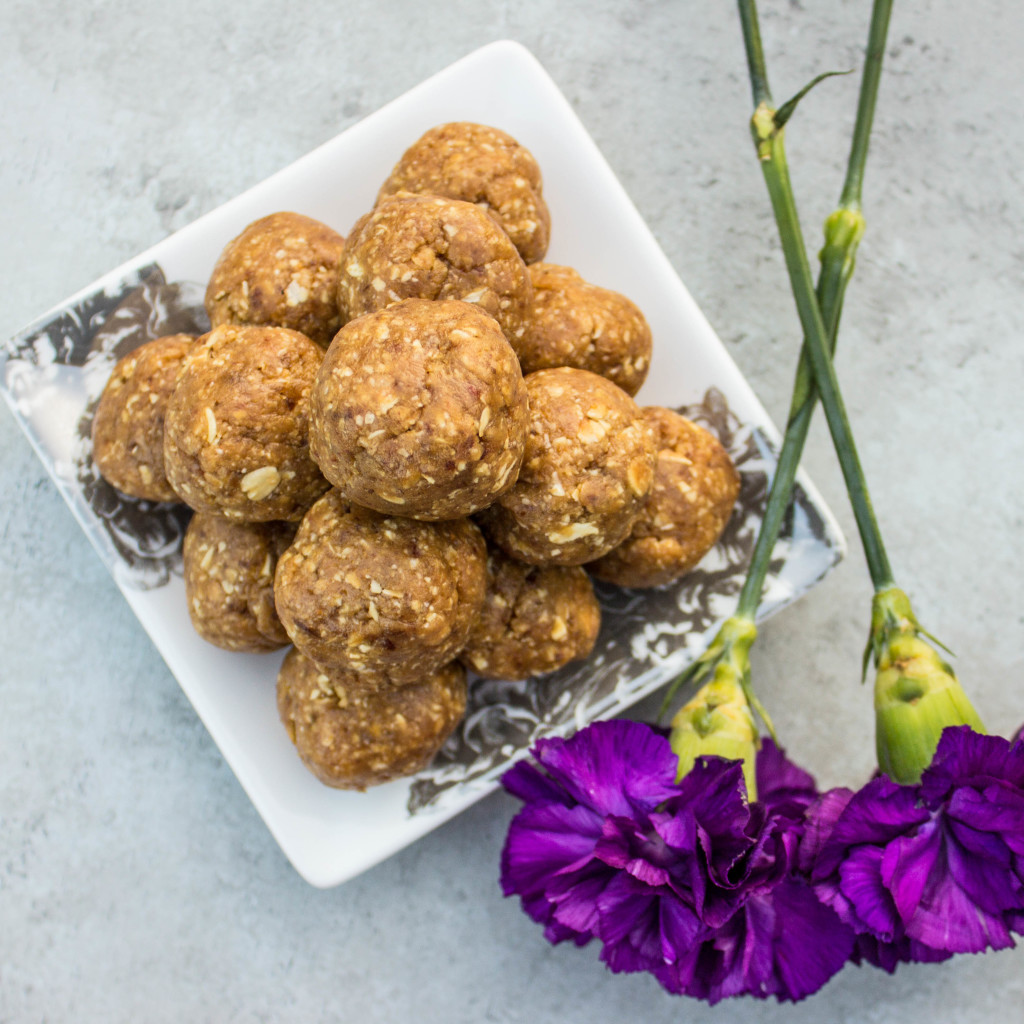 Since my raw chocolate energy bites are the most popular recipe on the blog, I recently decided it was time to get creative with more yummy energy bite variations. If you ask me, there are very few flavorings that compare to chocolate, but we all need a little variety in our lives! Today's recipe features another one of my most beloved ingredients: Peanut Butter!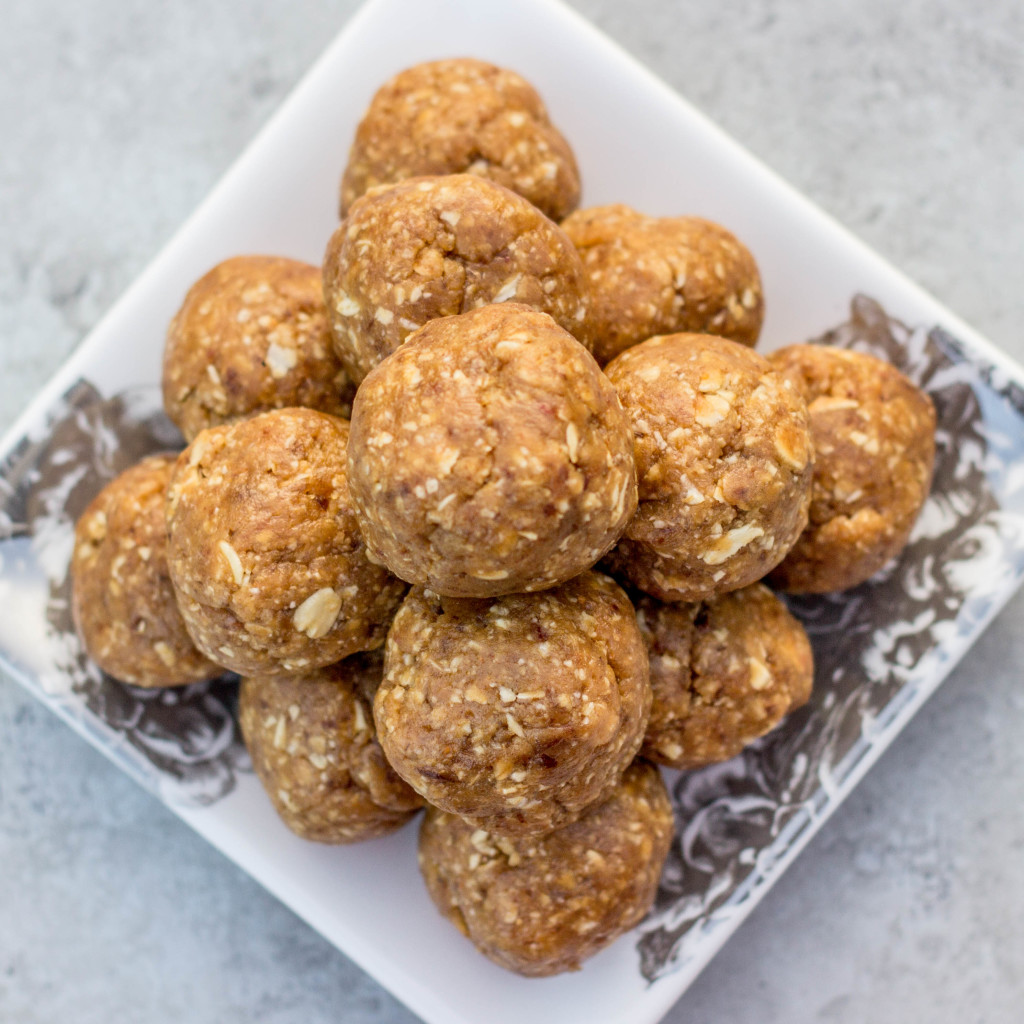 Although it is often thought of as an indulgent food (which it can be if you eat it with a spoon by the jar like me!), peanut butter provides an excellent source of plant-based protein, and is packed with nutrients such as vitamin E, magnesium, potassium, fiber, and healthy fats. It is important to stick to the natural kind with a minimal ingredient list (optimally just peanuts and salt) to really reap the benefits in the most nutritious way.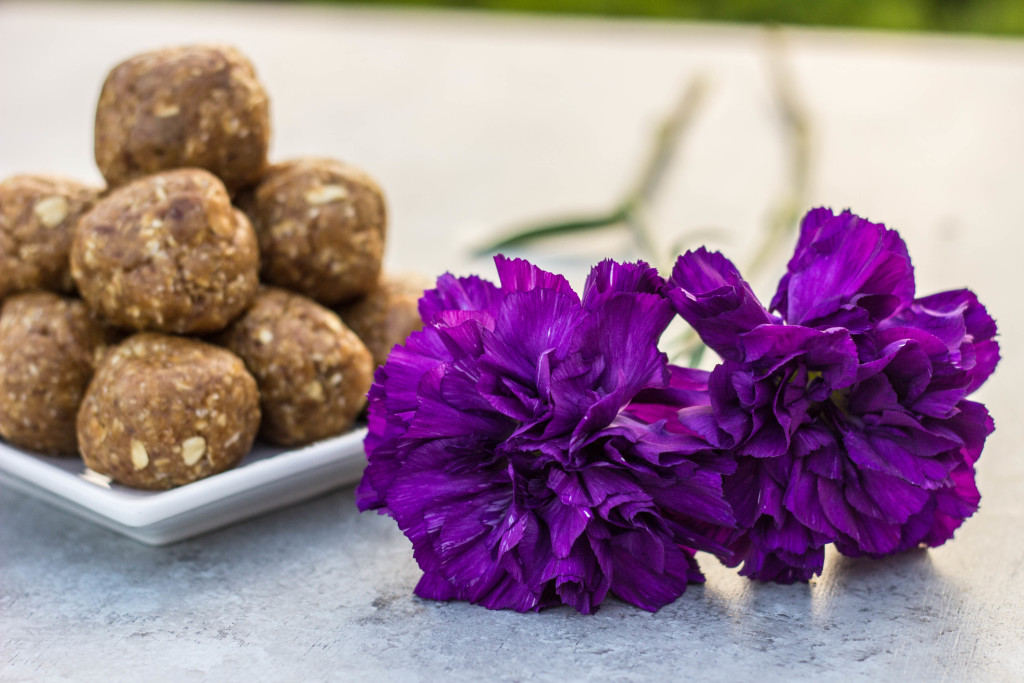 This simple recipe combines peanut butter, gooey medjool dates and oats to make delicious and nutritious snacks for whenever you need a little boost of energy! These bites take just minutes to make, so they are perfect to whip up for a grab-and-go snack option at the beginning of busy weeks. Feel free to play around with other nut or seed butters to suit your taste buds, and enjoy!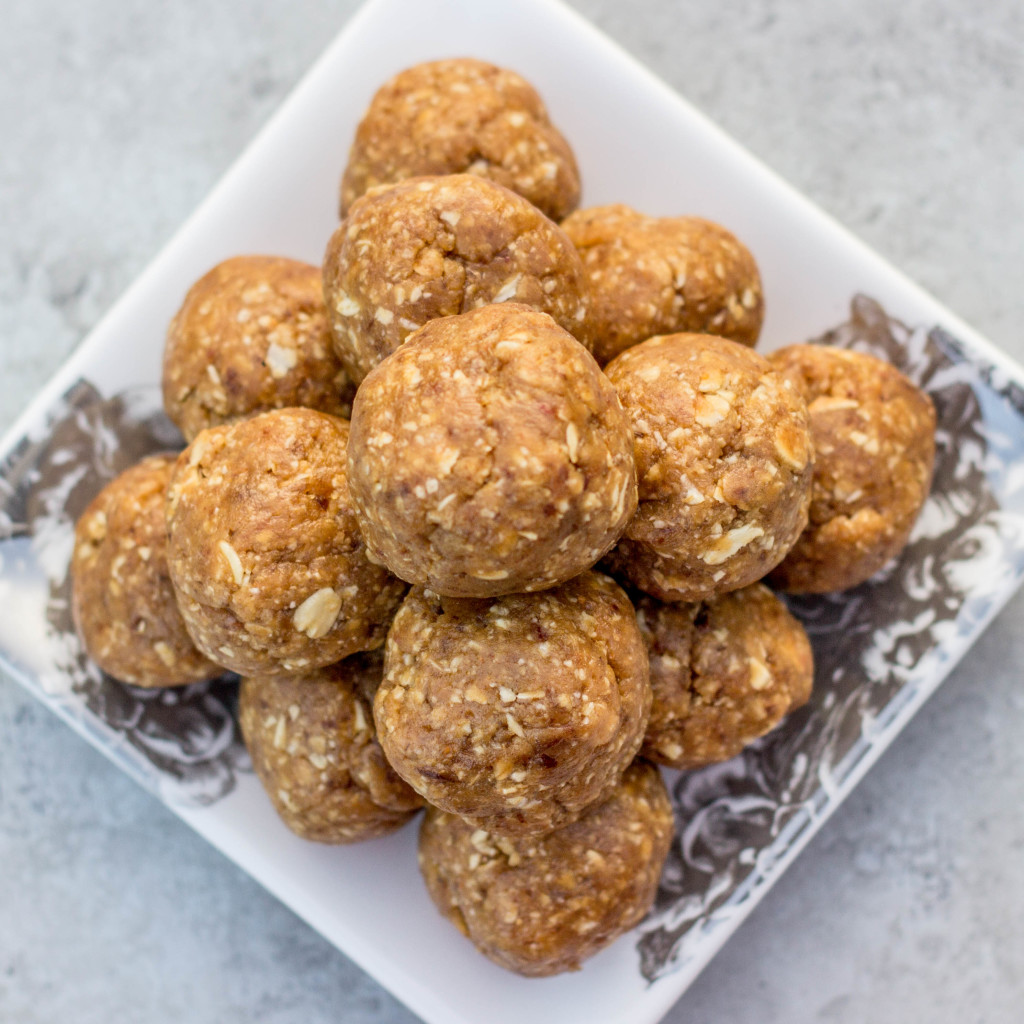 Peanut Butter Oatmeal Energy Bites
2015-06-10 14:08:36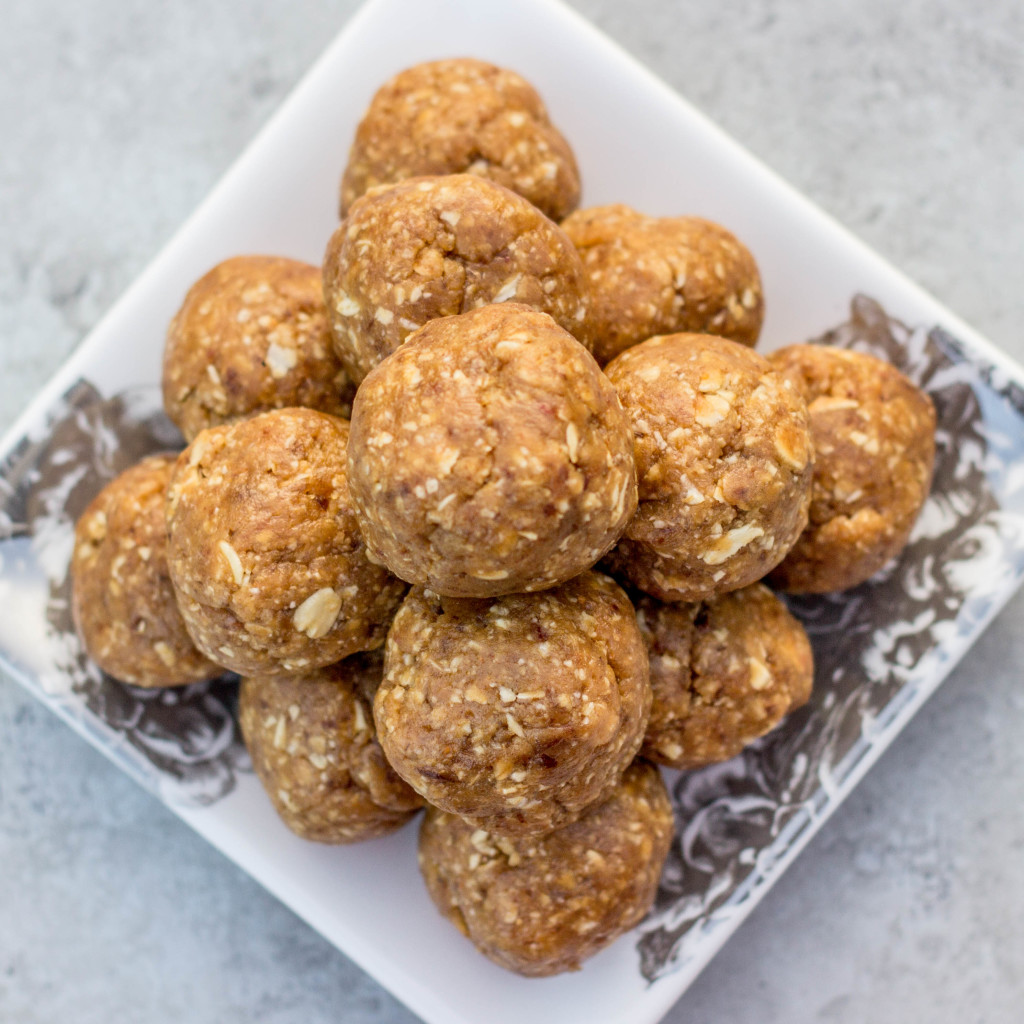 gf, v, sf
Ingredients
1 cup soft medjool dates, pitted
1 cup rolled oats (gf if necessary)
1/2 cup creamy peanut butter (can use other nut or seed butter)
1 tsp vanilla extract
2-3 tbsp of water, only if necessary to blend
Instructions
Process medjool dates in a food processor until a sticky and creamy consistency is formed (may form a ball). Add in oats, peanut butter, and vanilla and process until well combined. If the dough is dry, you may add a few tablespoons of water to help everything stick together.
Use your hands to form the dough into balls. Place onto a baking sheet lined with parchment paper, and place in the refrigerator for about 30 minutes to set. Enjoy!
Notes
Store these energy bites in a sealed container in the refrigerator for up to 5 days!
Create. Nourish. Love. http://www.createnourishlove.com/