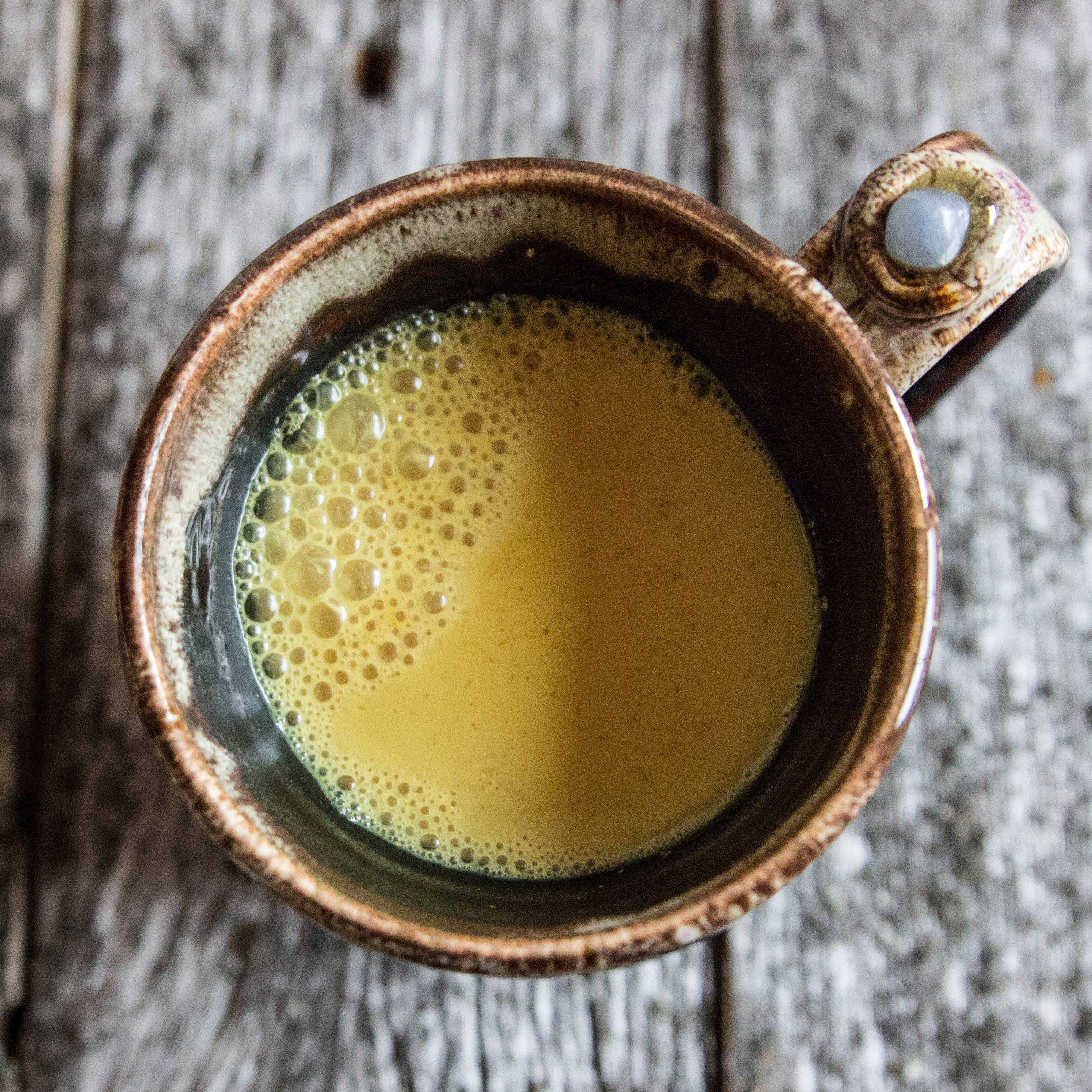 It's no secret that I am a huge fan of healing spices. I take any opportunity that I can to incorporate them into my meals, especially turmeric in creamy pasta sauces, ginger in my smoothies and juices, and cinnamon into anything sweet that I bake. I recently felt inspired after reading about healing ayurvedic techniques to formulate this recipe to combine all three of my favorite spices into one yummy concoction- a healing spice "latte."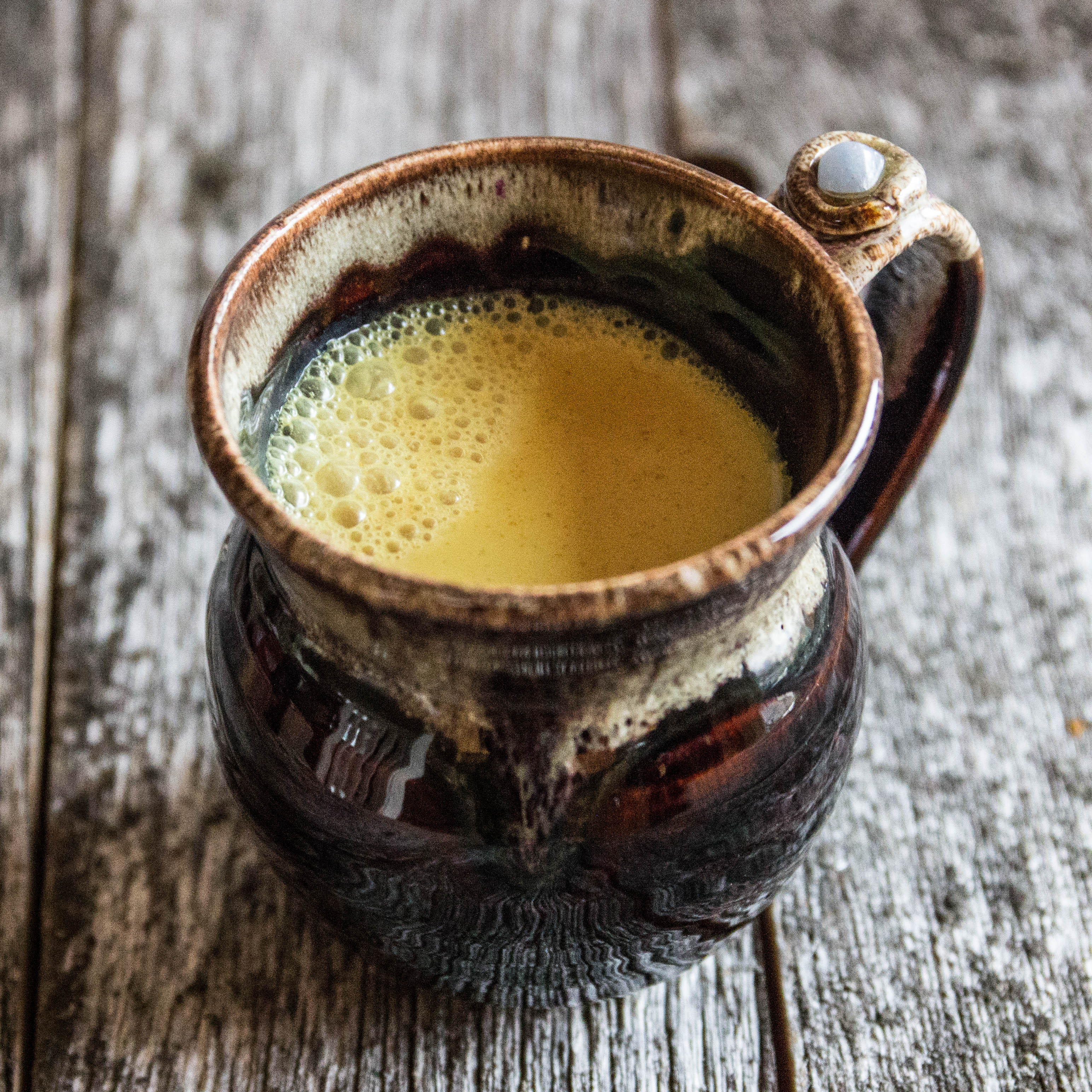 With the frigid weather of winter and the presence of "cold and flu season," there truly is no better time to start enjoying a comforting beverage such as this one, especially knowing that each ingredient contributes super healing properties:
Turmeric is often used medicinally, as it is considered to be one of the greatest healing spices in existence. Its main bioactive compound, curcumin, provides strong anti-inflammatory and antioxidant properties that have been studied and shown to help heal and prevent numerous conditions, from a minor sore throat or joint pain to diseases such as arthritis, diabetes, Alzheimer's disease, Crohn's disease, and cancer.
Ginger is in the same botanical family as turmeric, so it is no wonder why it it is another healing powerhouse! The main bioactive compound in ginger, gingerol, is also packed with anti-inflammatory and antioxidant benefits that have been shown to help lower cholesterol, aid in brain function, and help heal various digestive ailments, especially nausea and indigestion.
Cinnamon, too, has a whole lot more to offer than that "sweet" taste that we all know and love. Not only is it packed with disease-fighting phenol antioxidants, it has also been shown to lower total cholesterol, and help stabilize insulin and blood sugar levels, creating a so-called anti-diabetic effect.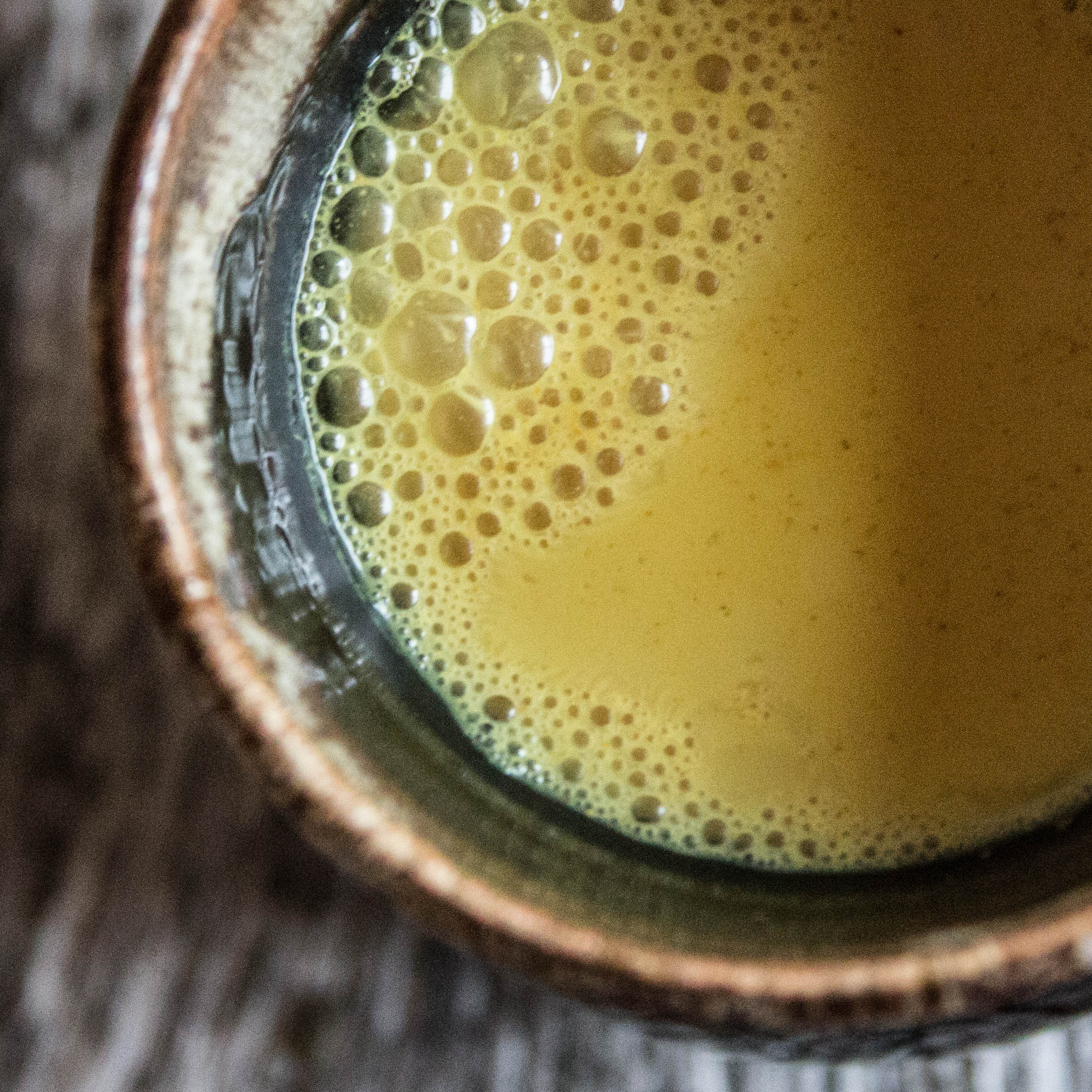 In addition to all of the health benefits from the spices, this drink is deliciously sweet, creamy, and packed with comforting flavors. It is the perfect drink for warming up on a cold day, or simply for relaxing year-round. I especially enjoy making this before bed to help soothe my digestion and just put me into cozy bedtime mode. I strongly encourage you to try this out, and hope you enjoy it as much as I do!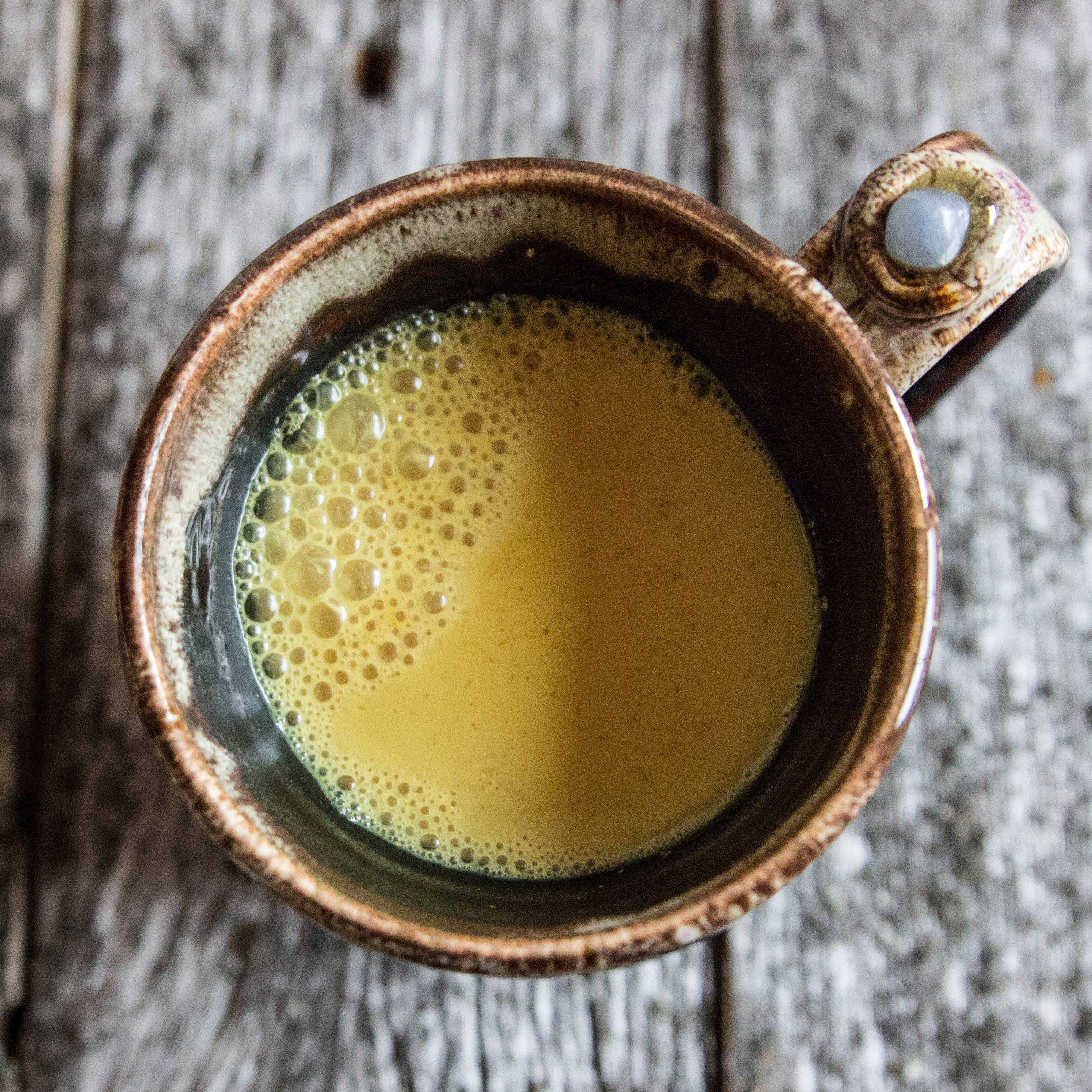 Healing Spice "Latte"
2015-11-14 22:23:42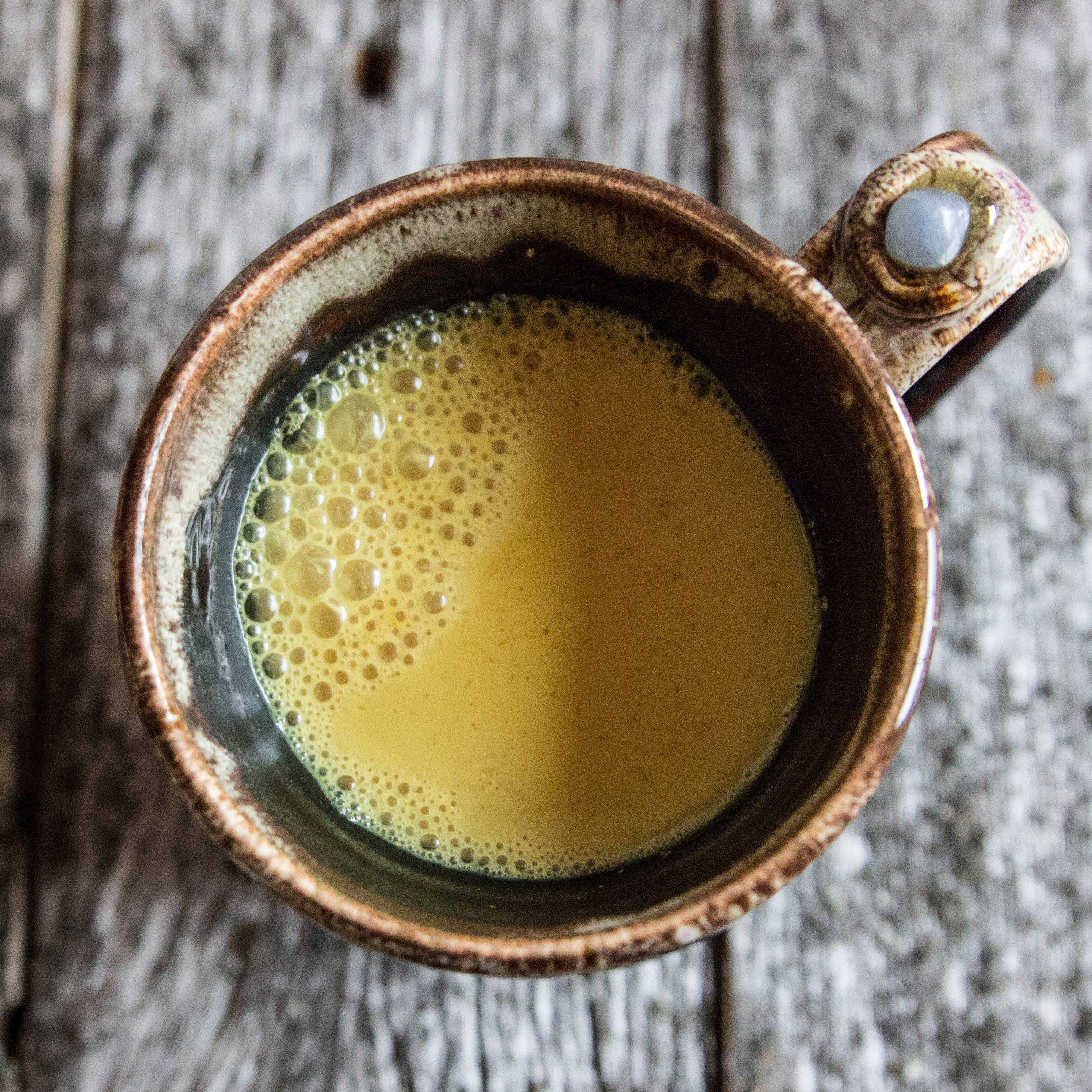 Serves 2
v, gf, nf, sf
Ingredients
2 cups unsweetened coconut milk, or your favorite non-dairy milk
1 teaspoon ground turmeric
1 cinnamon stick, or 1 tsp ground cinnamon
1/2 inch fresh ginger, peeled and thinly sliced, or 1/2 tsp ground ginger
1 tablespoon maple syrup, optional
1 tablespoon coconut oil, optional
A small pinch of ground black pepper
Instructions
Heat milk in a small saucepan over medium heat. Whisk in turmeric, cinnamon, and ginger, and simmer 5-10 minutes, until drink is nicely heated and golden in color.
Pour the milk through a fine strainer into a bowl to strain out the larger ginger and cinnamon pieces. Pour back into the pan, and stir in maple syrup and coconut oil, if desired.
Pour into comfy mugs and enjoy!
Notes
If you want a frothy latte effect, pour the finished product into a blender and blend on high for about 1 minute.
Create. Nourish. Love. http://www.createnourishlove.com/