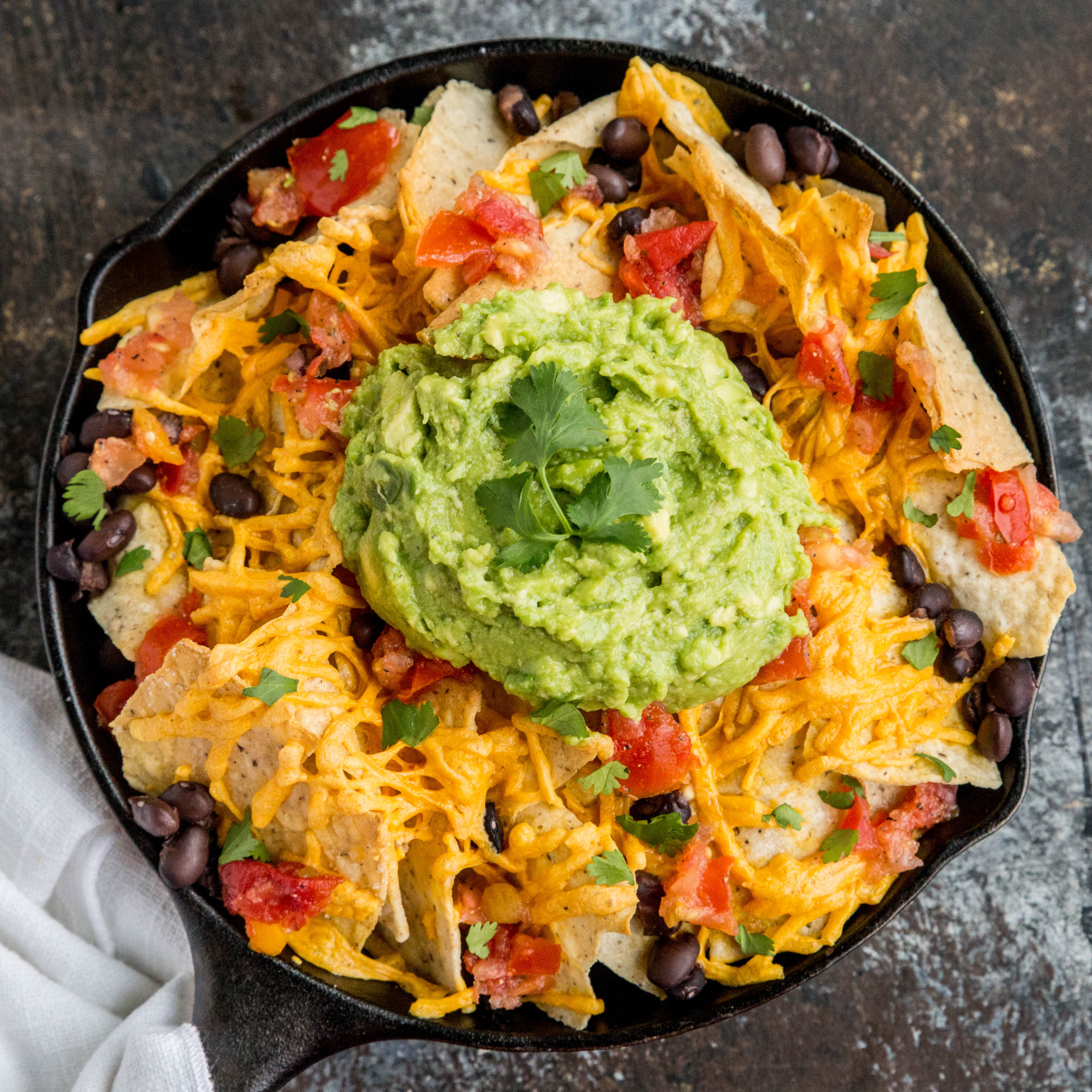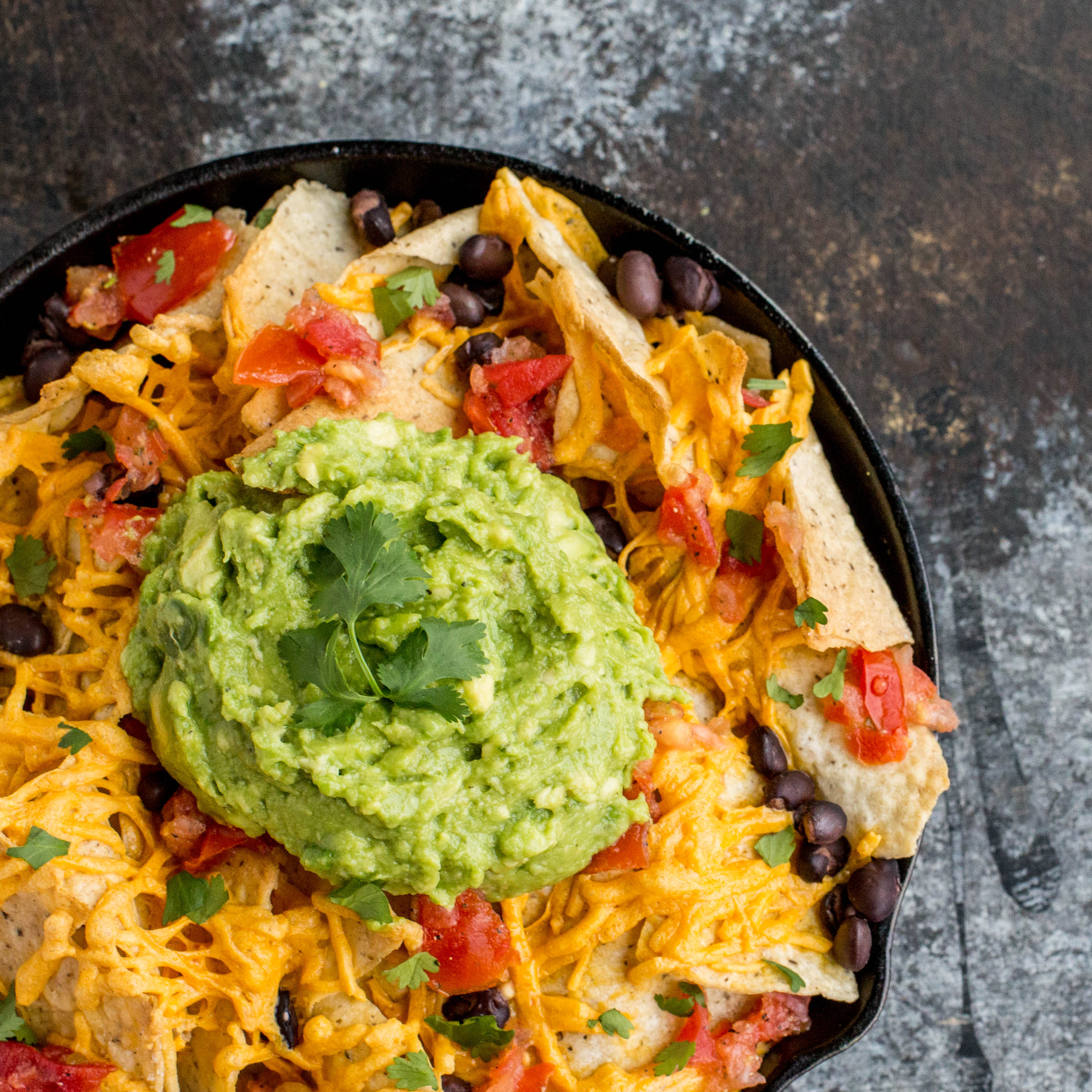 In the spirit of Cinco de Mayo, I thought it would be fun to share the simple nacho recipe/meal idea that I make for myself (and my family members) regularly!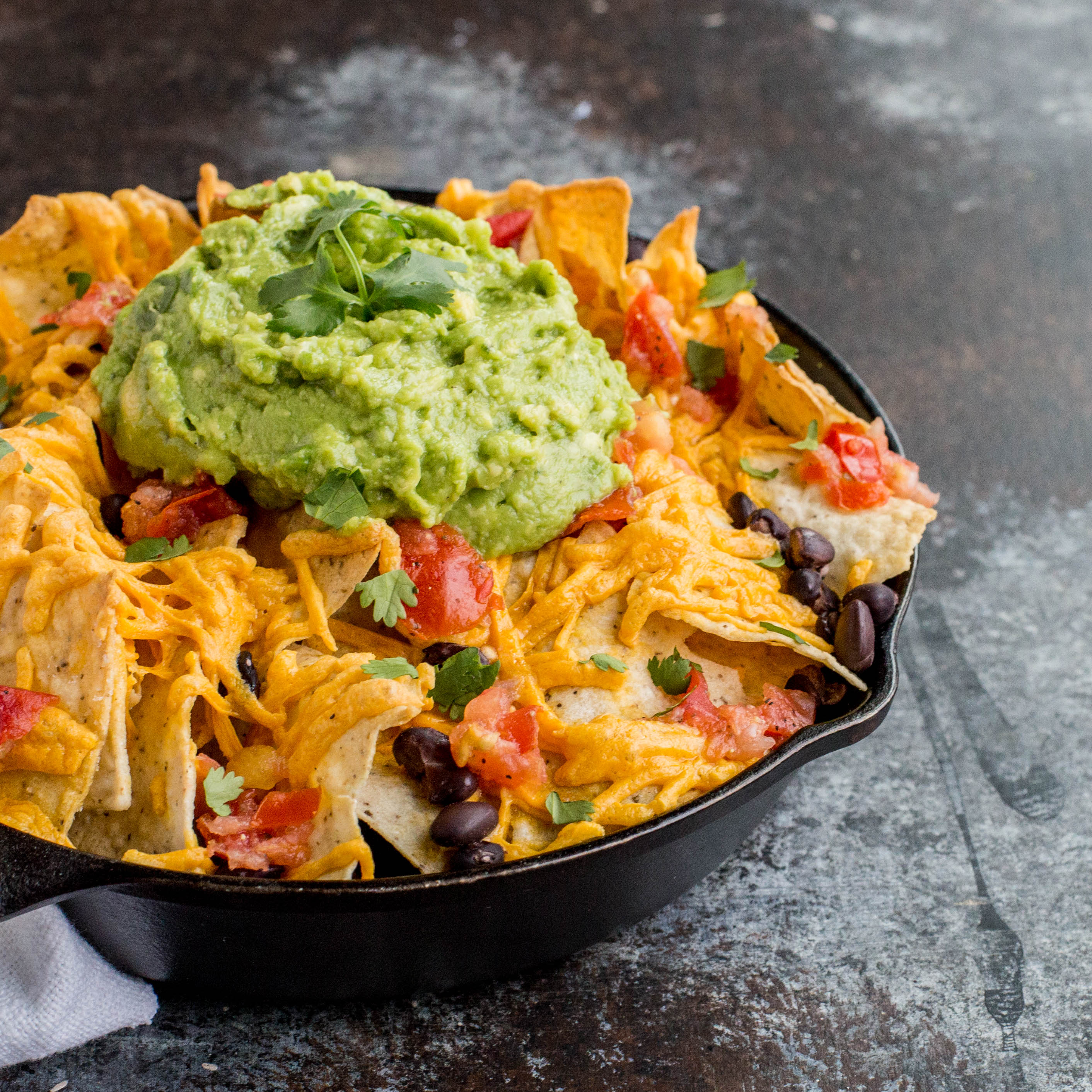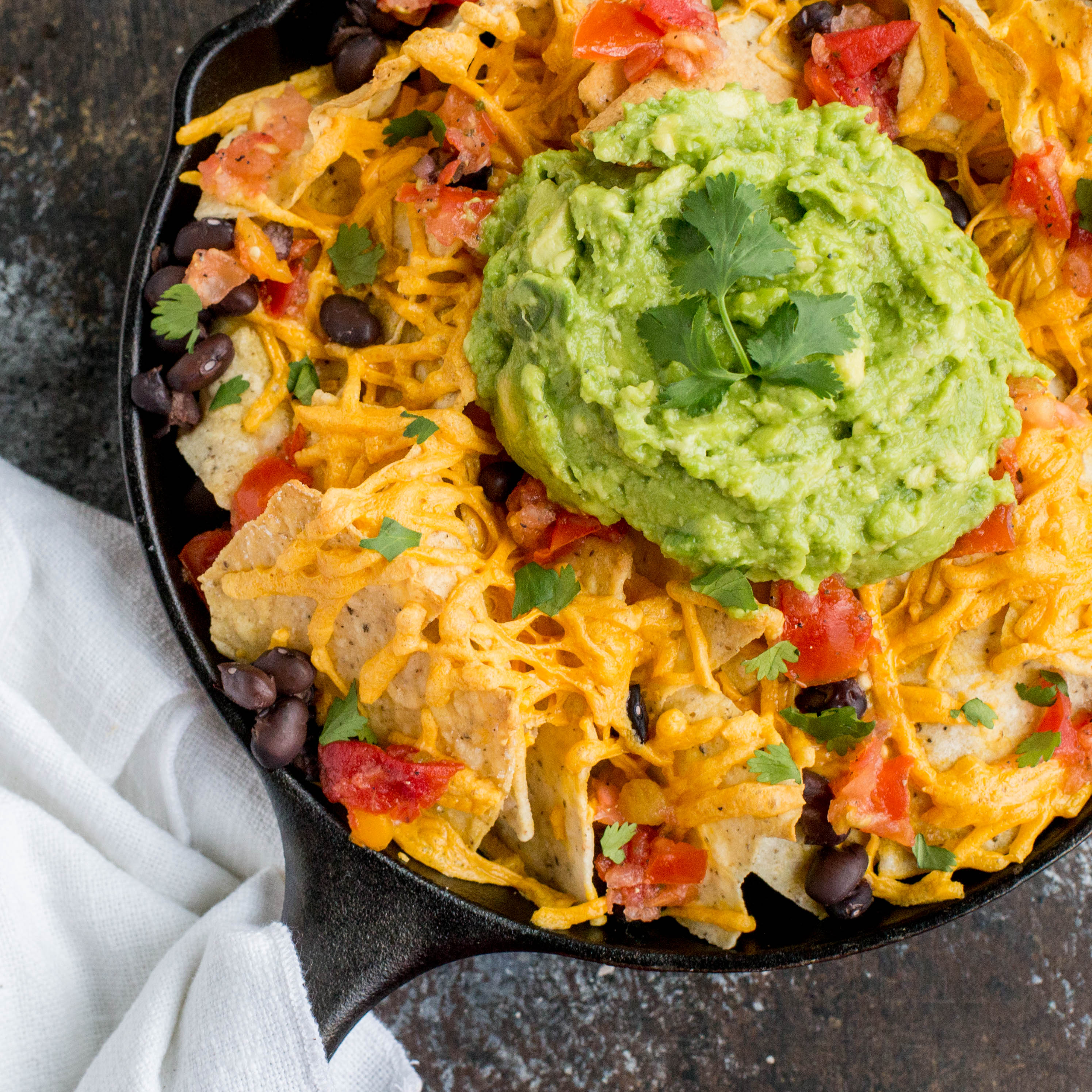 Nachos often have a bad reputation in the world of healthy food. This recipe, on the other hand, is nutritious enough to eat as a meal, while maintaining all the delicious flavors of the classic! The key is to use a whole grain tortilla shell to make the chips (or use nutrient-rich chips like these), and to add fresh salsa, satiating beans, just enough vegan cheese, and, of course, lots of nutritious and delicious guacamole! I hope you try this out and enjoy!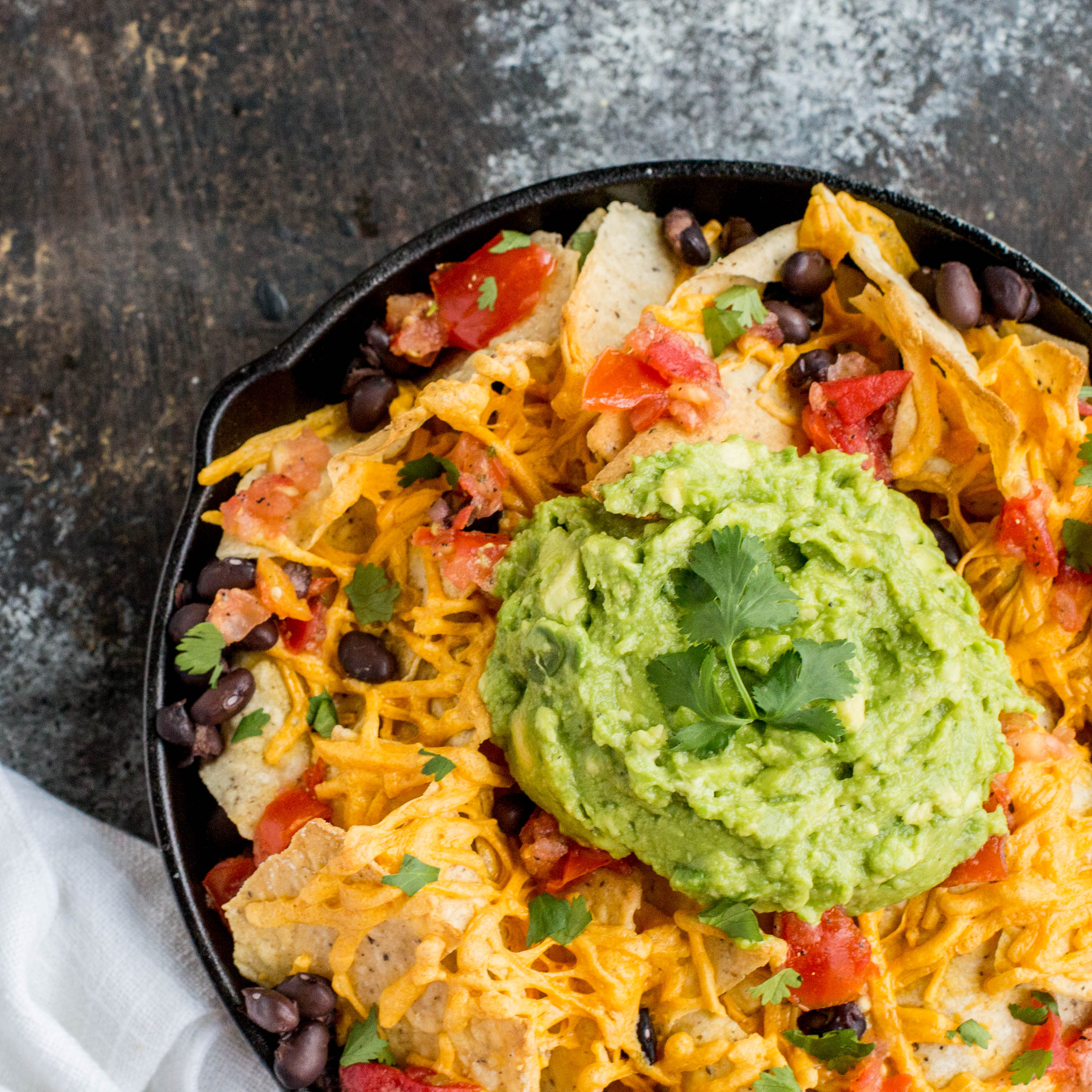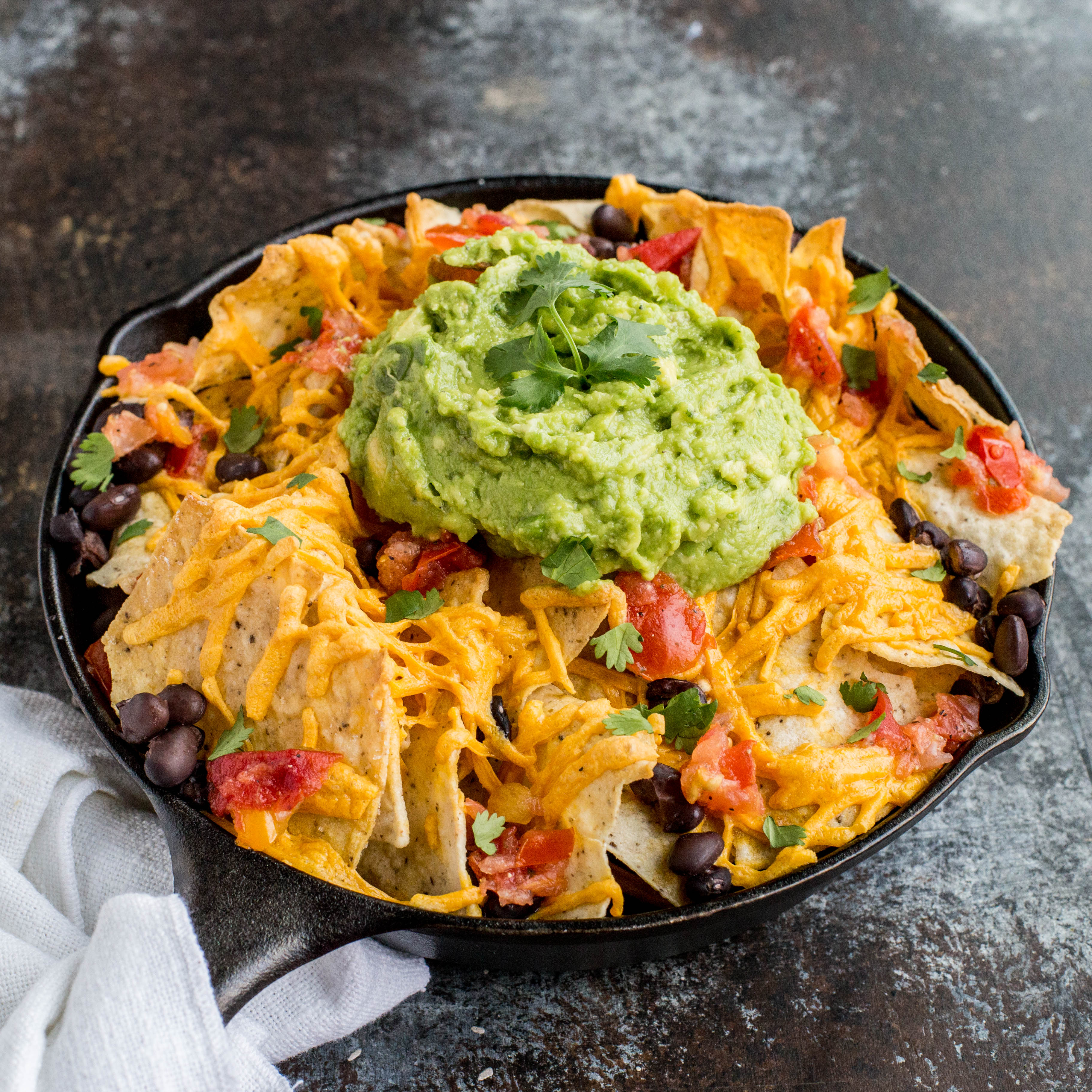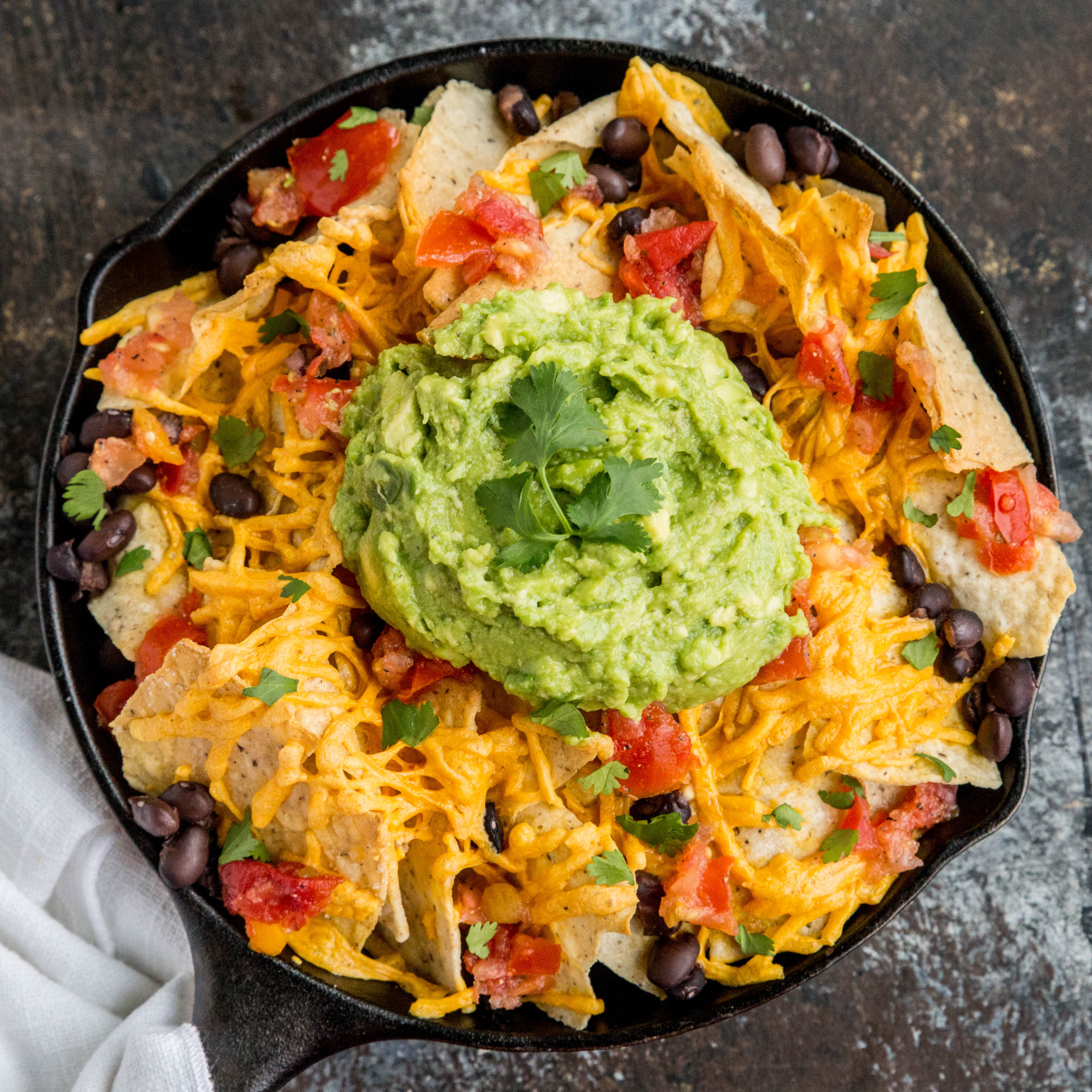 Easy Vegan Nachos
2017-04-26 15:46:29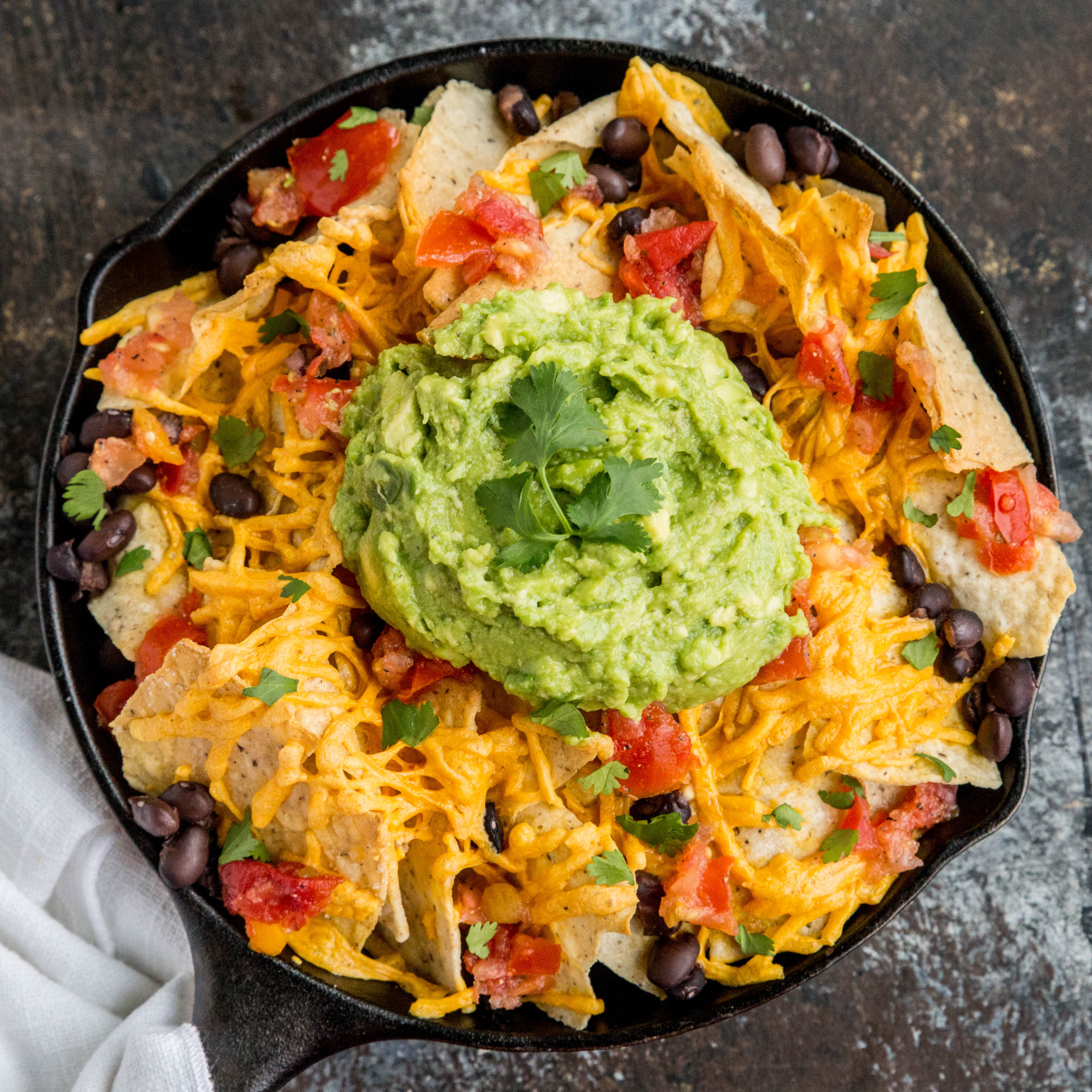 gf, v, nf, sf (Serves 2, simply multiply recipe for a crowd)
Ingredients
2 whole grain tortillas, cut into triangles OR 2 servings of tortilla chips
1/2 cup vegan cheddar cheese shreds
1/2 cup cooked black beans
1/4 tsp cumin
1/4 cup your favorite salsa
A small mountain of guacamole (see recipe linked above)
Chopped fresh cilantro, for serving
Instructions
Preheat oven to 400 degrees F.
Evenly arrange tortilla triangles/chips in a baking pan (I used a cast-iron skillet). Sprinkle cheese over the chips, then bake in the oven for 10-15 minutes, until the chips are golden and the cheese is melted.
Meanwhile, stir together the beans and cumin in a small bowl.
When the chips have finished baking, evenly distribute spoonfuls of the beans and salsa onto them. Dollop a generous spoonful of guacamole right into the center, garnish with fresh cilantro, and serve warm! Enjoy!
Create. Nourish. Love. http://www.createnourishlove.com/