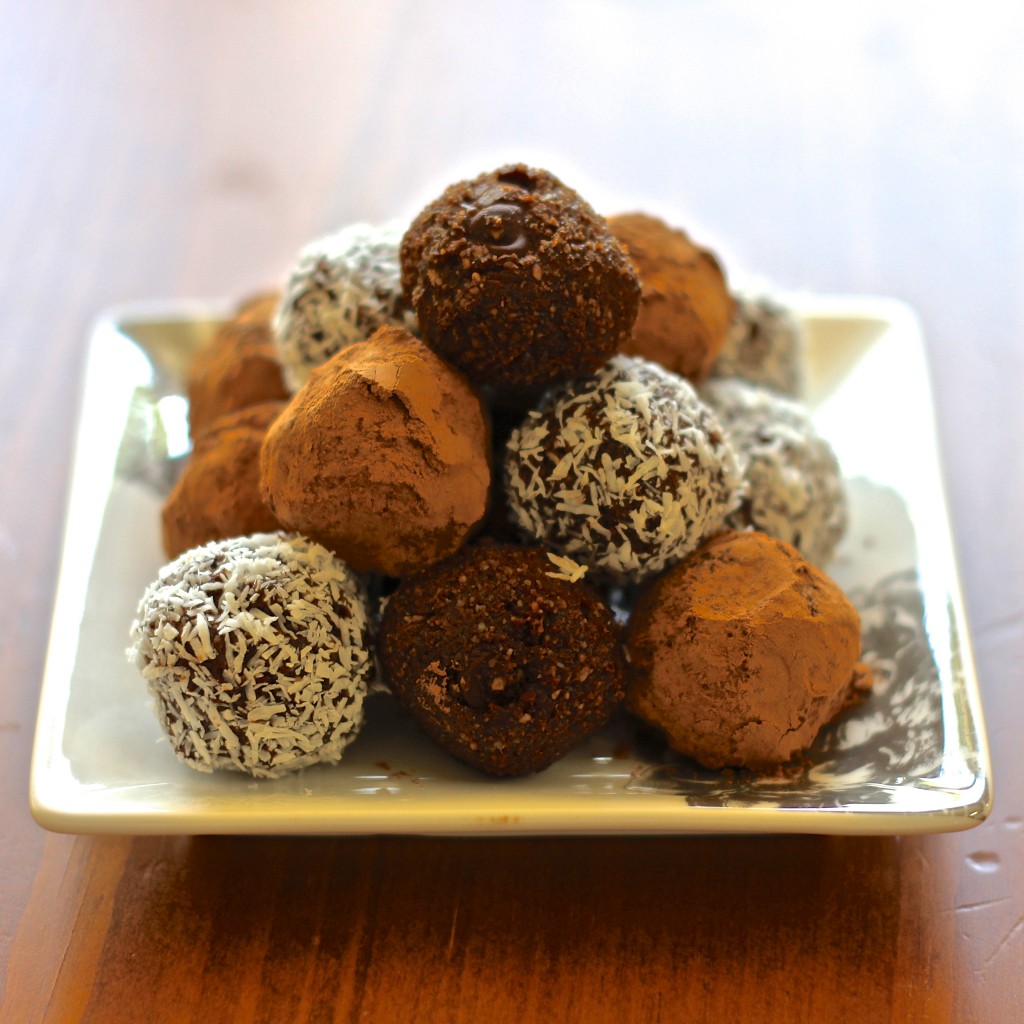 As I have mentioned in previous posts, I have a serious obsession with chocolate. Every day I discover new chocolaty combinations that make my taste buds explode, and the rest of me just melt. My current favorite concoction includes lots of melted dark chocolate stirred into warm quinoa (I know it may sound odd, but the combination is incredible).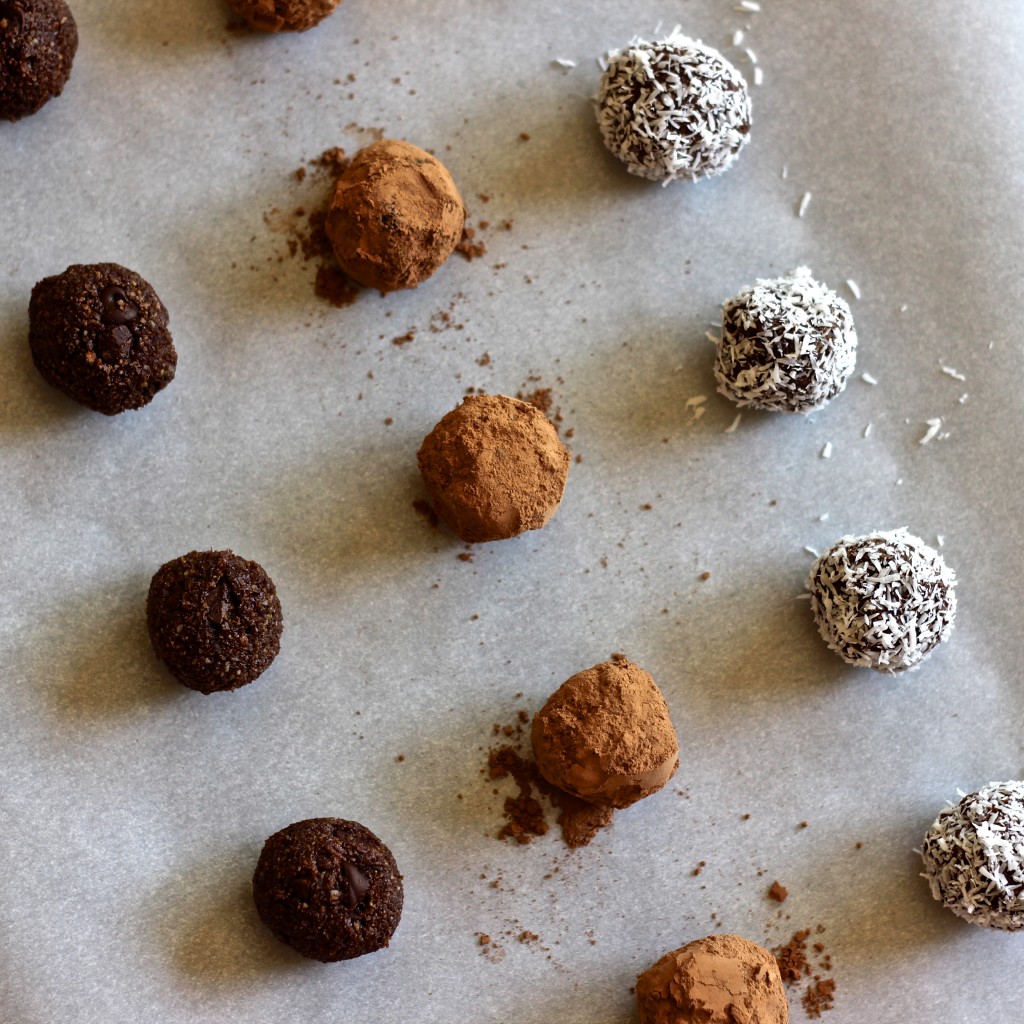 I am not sure why it took me this long, but I just recently decided to start experimenting with raw cacao. A true superfood, raw cacao is chocolate in its pure and natural form, made by cold-pressing raw cocoa beans. This process preserves all of the living enzymes present in the cocoa, along with its many nutrients, including magnesium, iron, potassium, zinc, manganese, and calcium. Due to its super-potent antioxidants, cacao has been shown to protect the nervous system, slow our aging process, reduce the risk of cardiovascular disease and stoke, and reduce both blood pressure and insulin resistance levels. I also MUST mention that this superfood releases more than just scrumptious flavors to make us happy, as it actually increases the levels of certain neurotransmitters in our brains, such as serotonin, that promote a general sense of happiness and calm.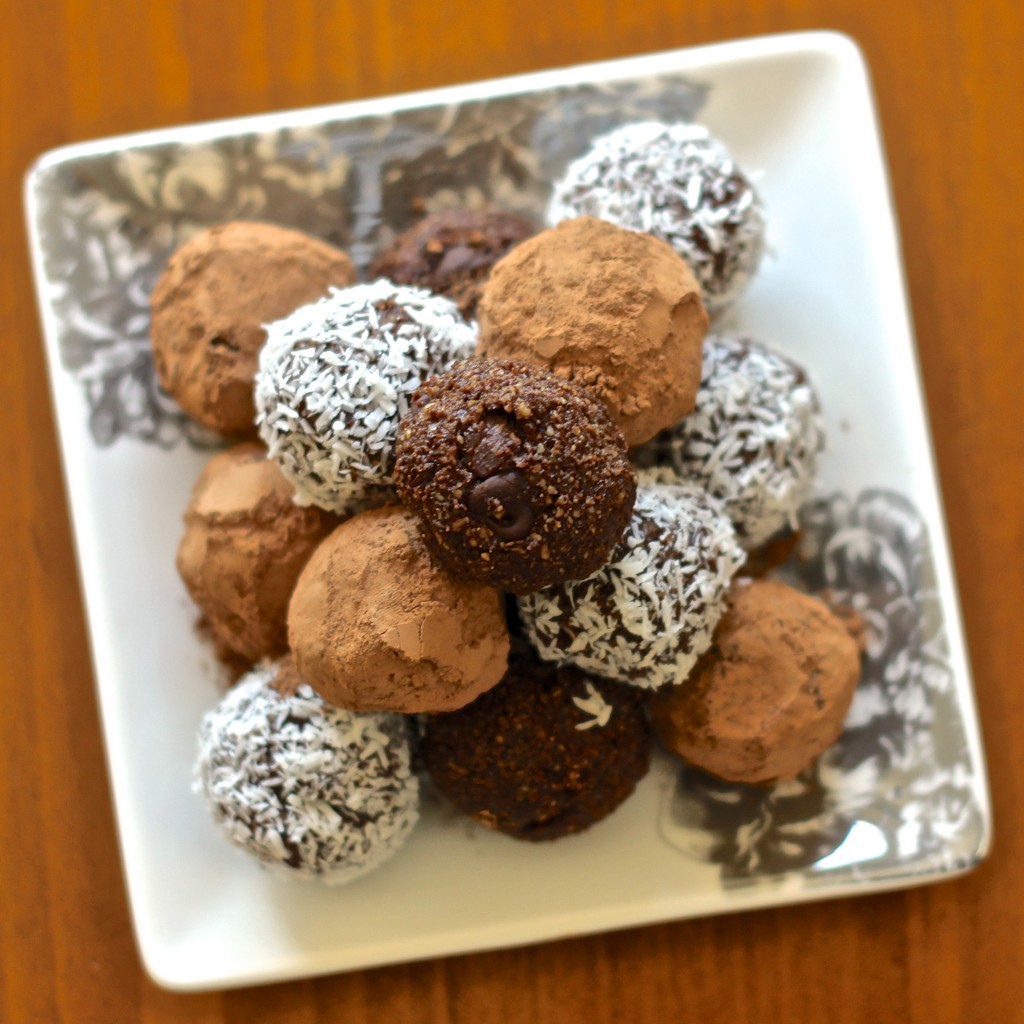 As much as I love decadent desserts, sometimes its nice to make nutritious treats that can serve as quick, energy-boosting snacks. These raw chocolate energy bites may look decadent, but they are packed with natural protein from the nuts/seeds, natural carbohydrates from the dates, and antioxidants from the cacao. They are also super simple and fun to make, especially if you choose to roll them in toppings! Enjoy!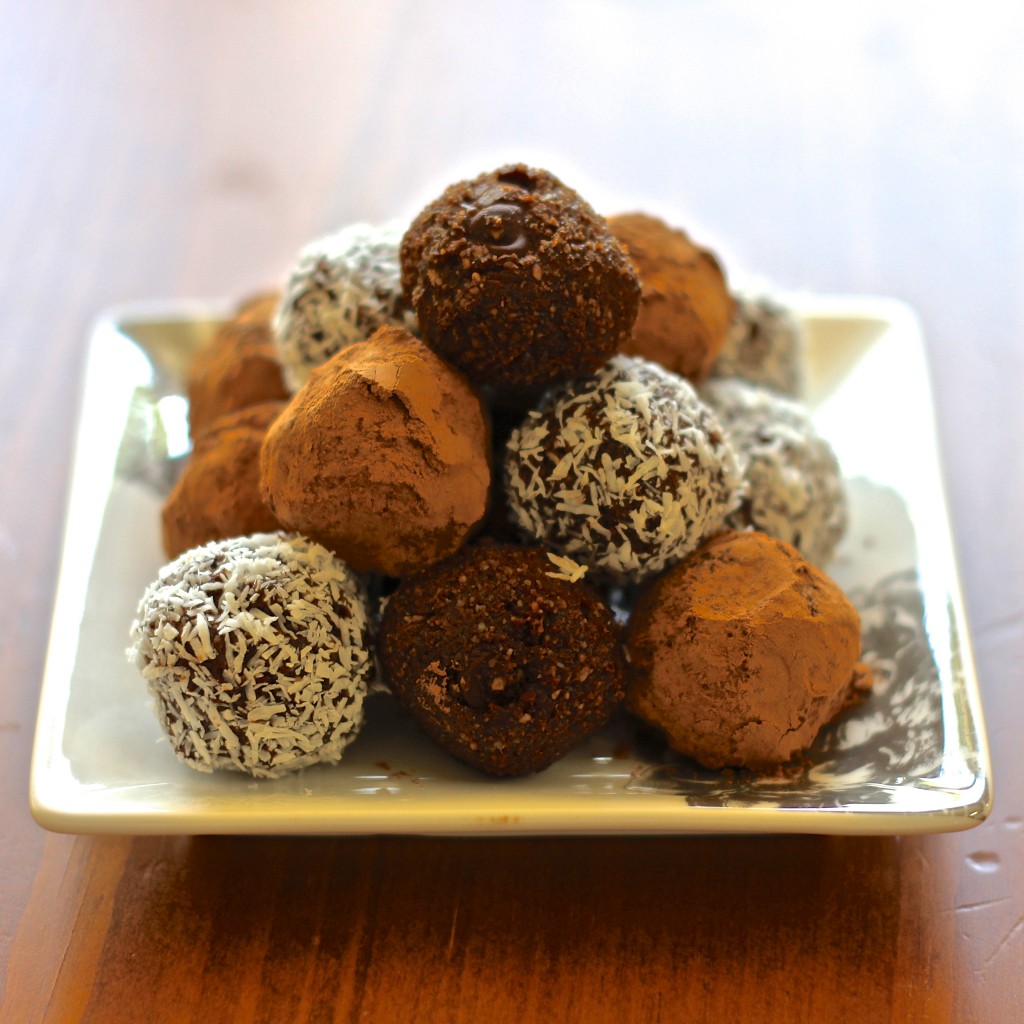 Raw Chocolate Energy Bites
2014-05-09 00:21:27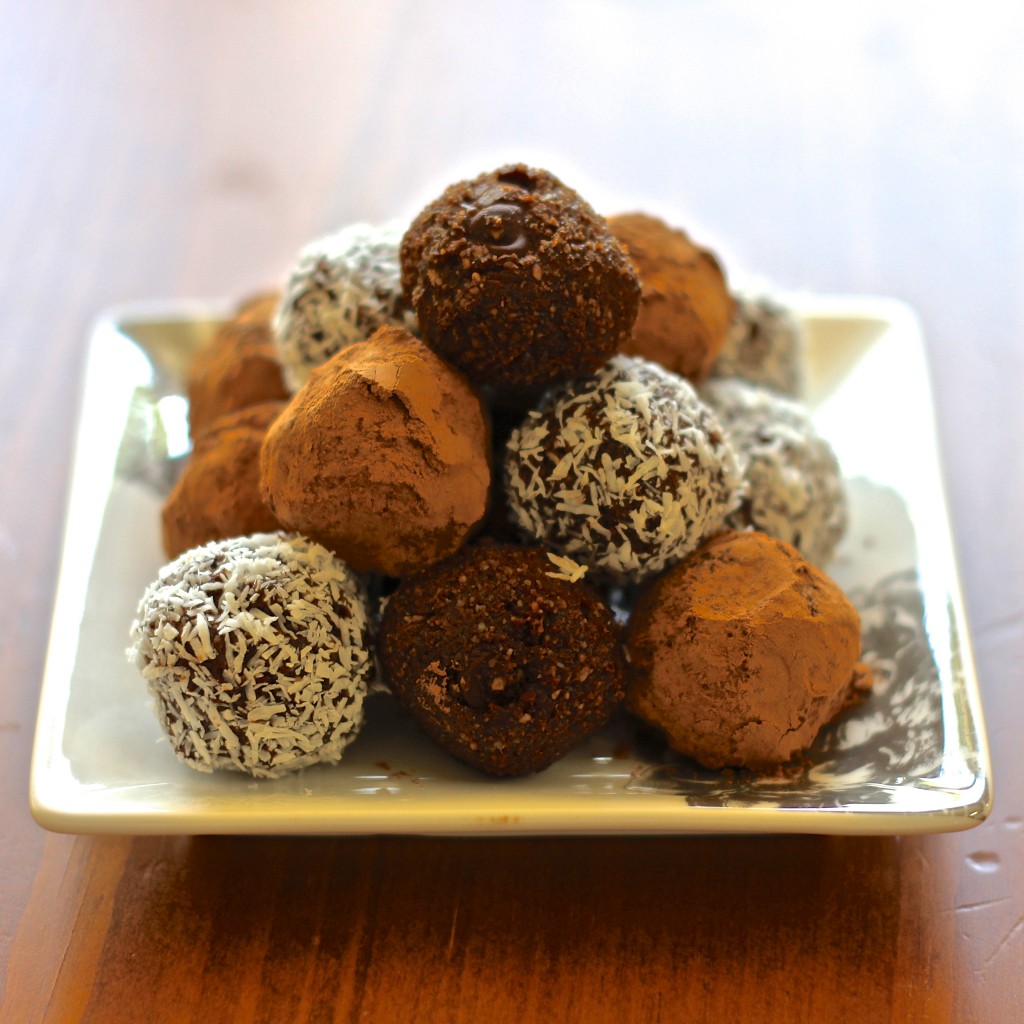 gf, v, sf
Ingredients
1 cup raw seeds or nuts of choice (I used sunflower and pumpkin seeds)
1/4 cup cacao or cocoa powder*
1 tsp vanilla extract
1/4 tsp sea salt
1 cup medjool dates, pitted and chopped
1-3 tbsp water
1/4 cup cacao nibs or chocolate chips*
cacao powder or unsweetened shredded coconut, optional for coating
Instructions
Place seeds/nuts in a food processor, and process until finely ground. Pulse in cacao, vanilla, and salt.
Add in the chopped dates and water, 1 tablespoon at a time until the dough comes together nicely. Process until all ingredients are distributed evenly (you may need to stop a few times and scrape down the sides and separate the dough if it forms a ball).
Pulse in the cacao nibs or chips.
Roll pieces of the dough into small, tablespoon-sized balls. You may roll them in the cacao powder, shredded coconut, or any other toppings of choice.
Place your energy bites in a container in the refrigerator or freezer for at least 30 minutes, then serve!
Notes
You may store these energy bites in a sealed container in the refrigerator for up to 5 days!
*If you are using regular cocoa powder and chocolate chips, these energy bites will not be raw, but they will still be delicious (of course).
Create. Nourish. Love. http://www.createnourishlove.com/