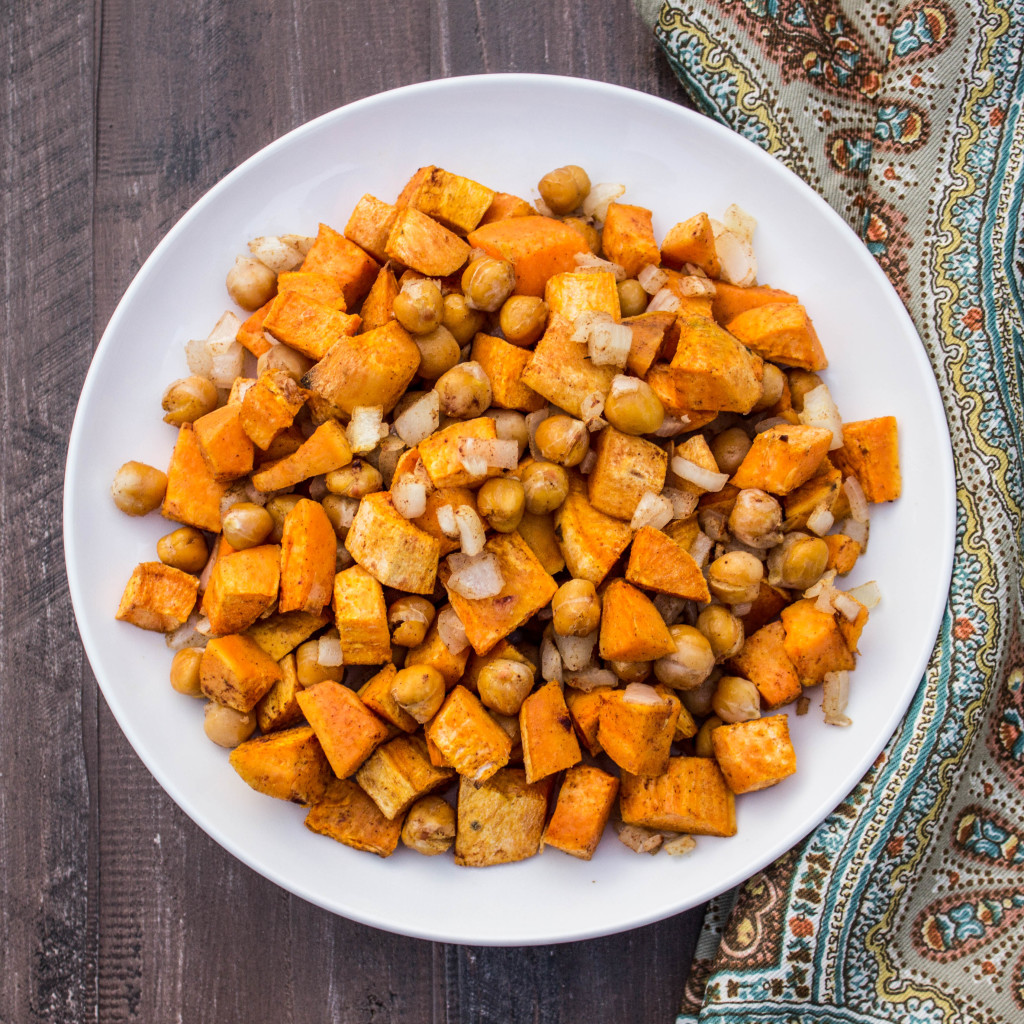 Autumn is my favorite season, by far. From the crisp weather to the beautiful foliage to the countless memories of fall activities that I have from my childhood, I love it all. Seasonal autumn produce and comforting recipes associated with it is another huge plus! Pumpkin, sweet potatoes, and winter squash (especially butternut) are some of my absolute favorite foods, so I am always sure to cook with them as much as possible during this time of year!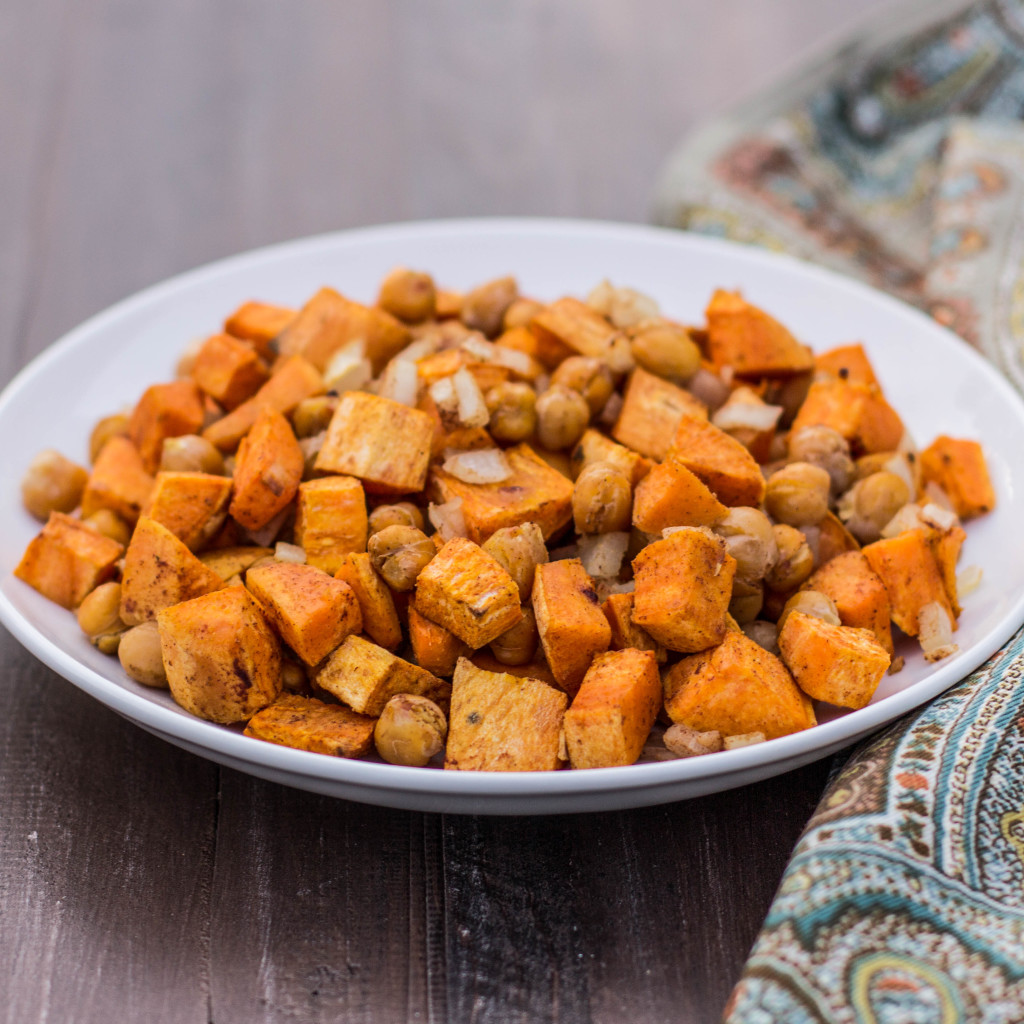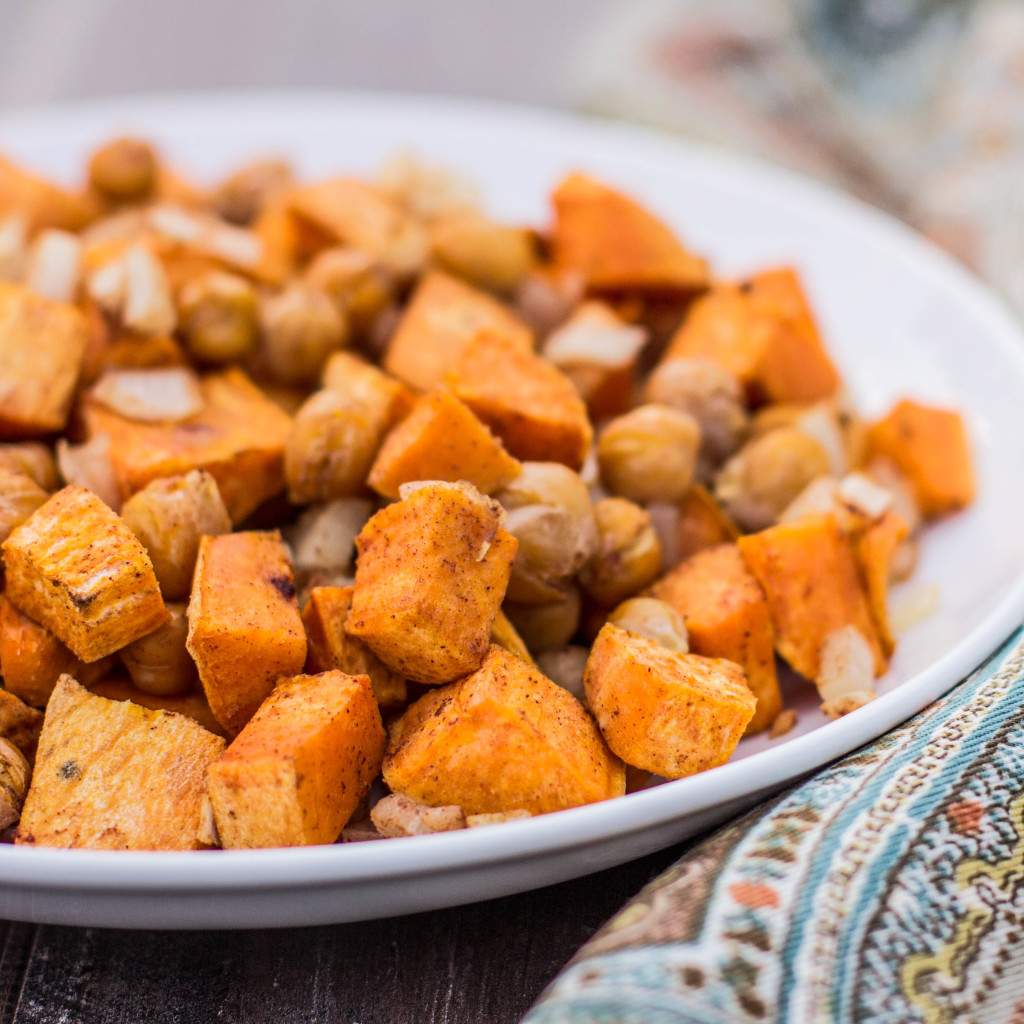 I was scrolling through my instagram feed the other day, and noticed that so many of the first images I shared were of squash, sweet potatoes, and the like since I started my account in the fall. A lot has changed since then (I had no idea how to take photos!), but my taste in autumn recipes certainly hasn't!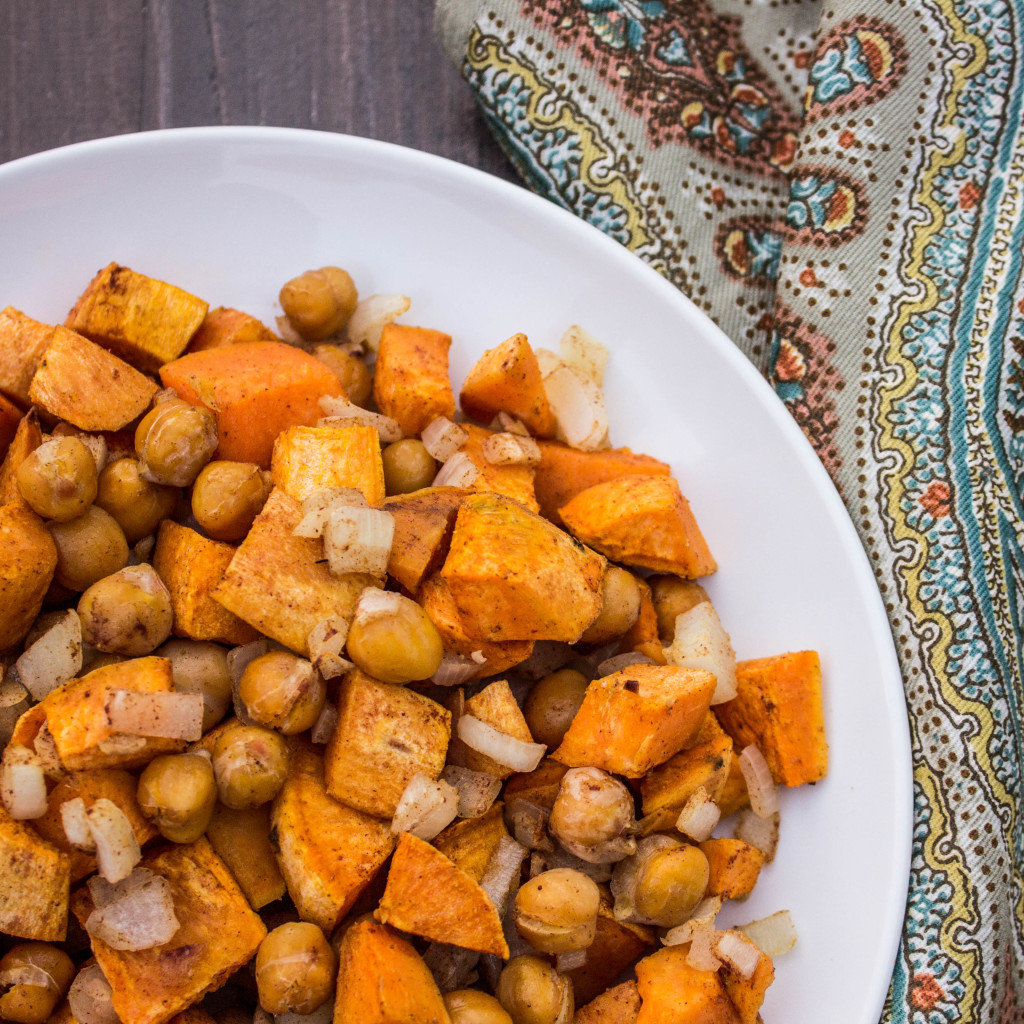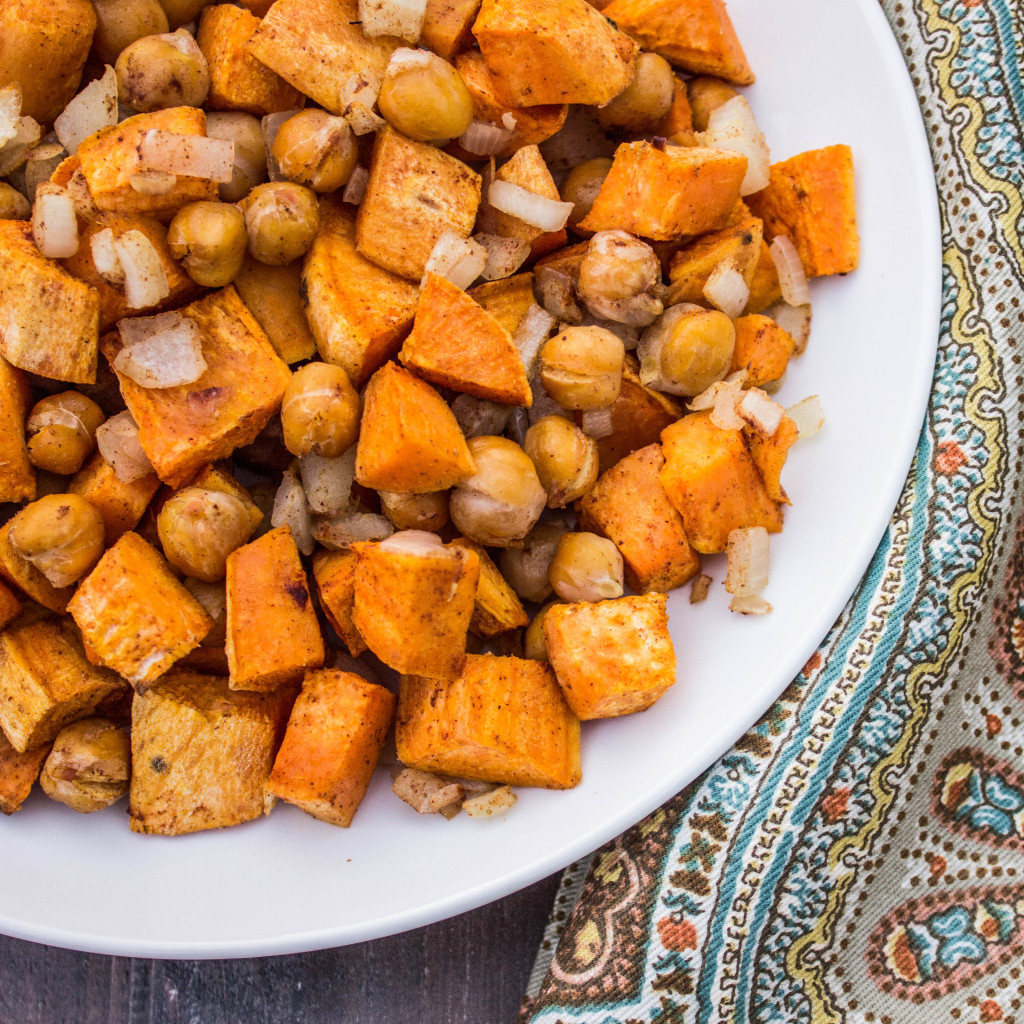 The following is a recipe for one of the first food photos I posted on instagram (before I started this blog!). It is super simple to throw together, and is packed with nutrients such as beta carotene from the sweet potatoes, and protein from the chickpeas. With the heartiness of the sweet potatoes and the crunch from the roasted chickpeas, the textures (and flavors) in this recipe are extremely comforting on their own, or served over a nice portion of quinoa or rice. I hope you enjoy it!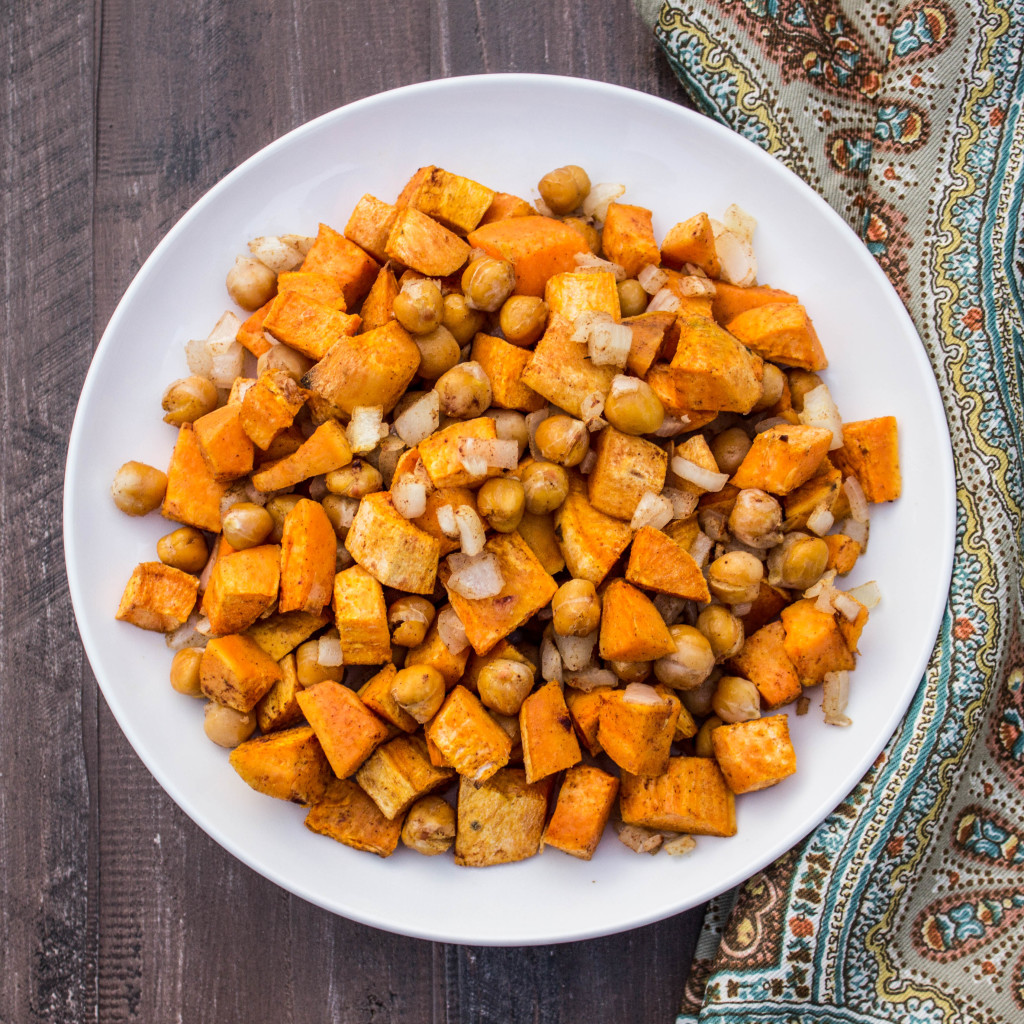 Autumn Roasted Sweet Potatoes and Chickpeas
2015-09-17 23:26:37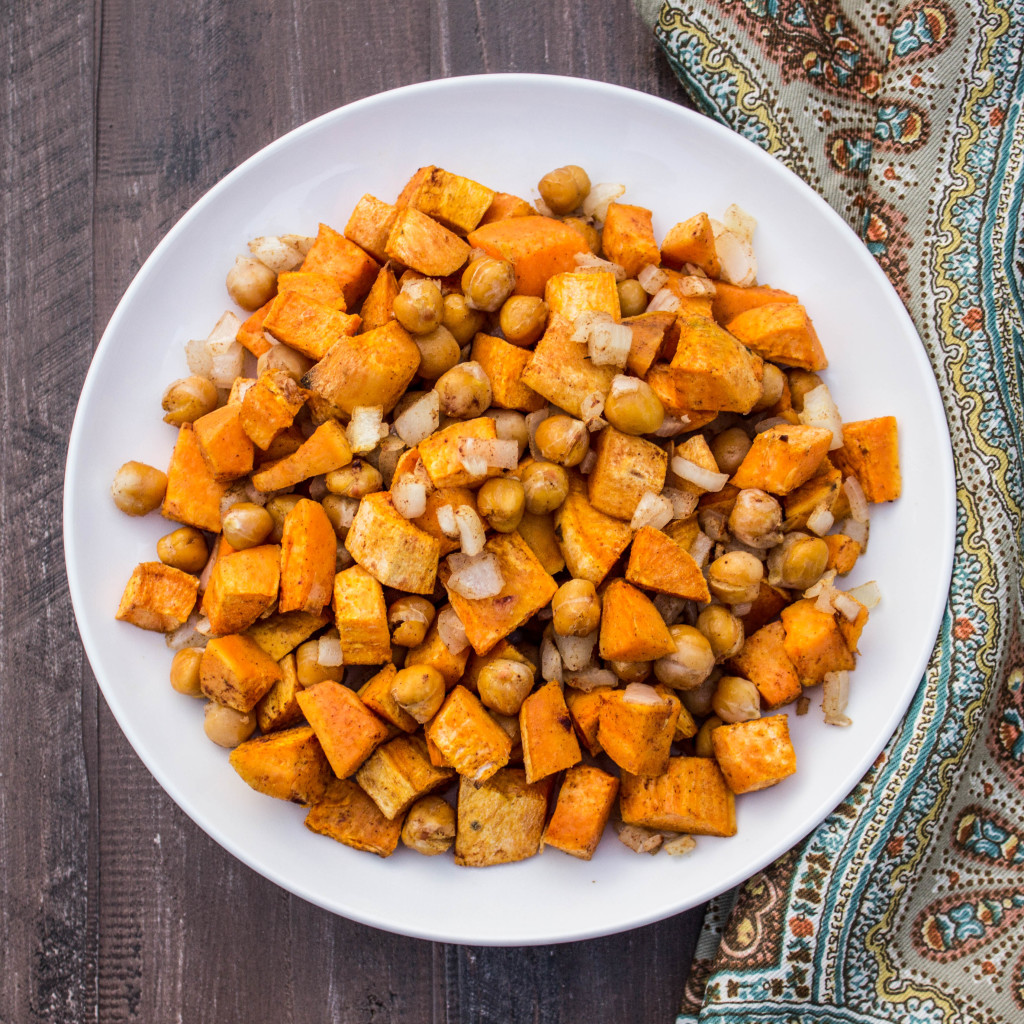 Serves 2
v, gf, nf, sf
Ingredients
2 small sweet potatoes, peeled and cut into 1/2-inch cubes
1 cup cooked chickpeas
1 small vidalia onion, diced
1 tbsp coconut oil, melted
1/2 tsp cumin
1/2 tsp cinnamon
1/4 tsp ginger
1/2 tsp sea salt
Instructions
Preheat oven to 350 degrees F, and line a large baking sheet with parchment paper.
Combine all ingredients in a large bowl and mix well. Pour and spread evenly onto the prepared baking sheet.
Roast 35 to 40 minutes, stirring once halfway through, until the potatoes are golden and chickpeas are crisp. Enjoy!
Create. Nourish. Love. http://www.createnourishlove.com/