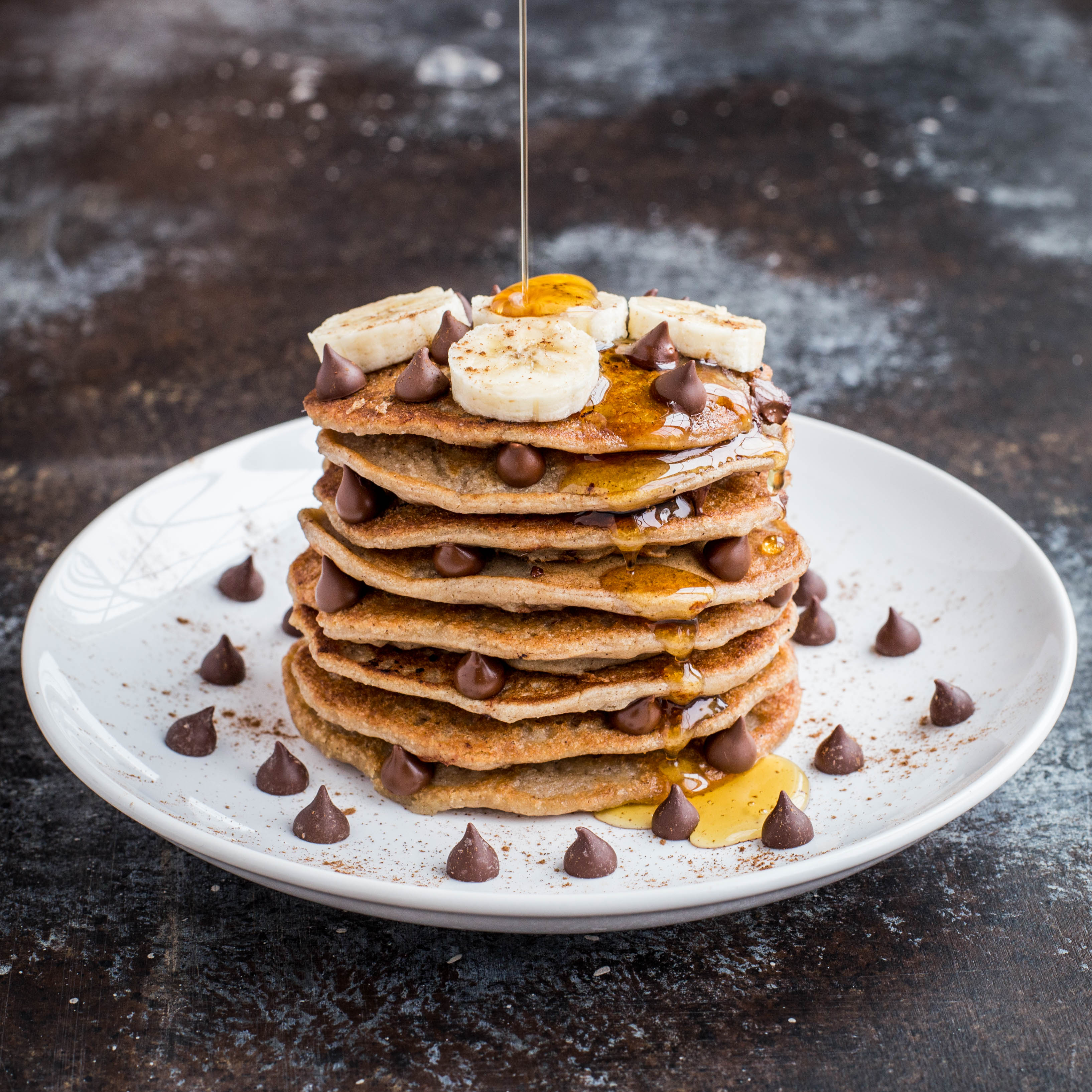 Pancakes always have been and always will be one of my favorite meals. Over the course of the past few years, I have made quite the variety, from nutritious three-ingredient banana pancakes to decadent triple chocolate dessert-style cakes. One thing I have found is that pancakes can be ridiculously fast and simple to make, no special mix required. Another thing is that they make a delicious meal for anytime of day, from breakfast to a bedtime snack.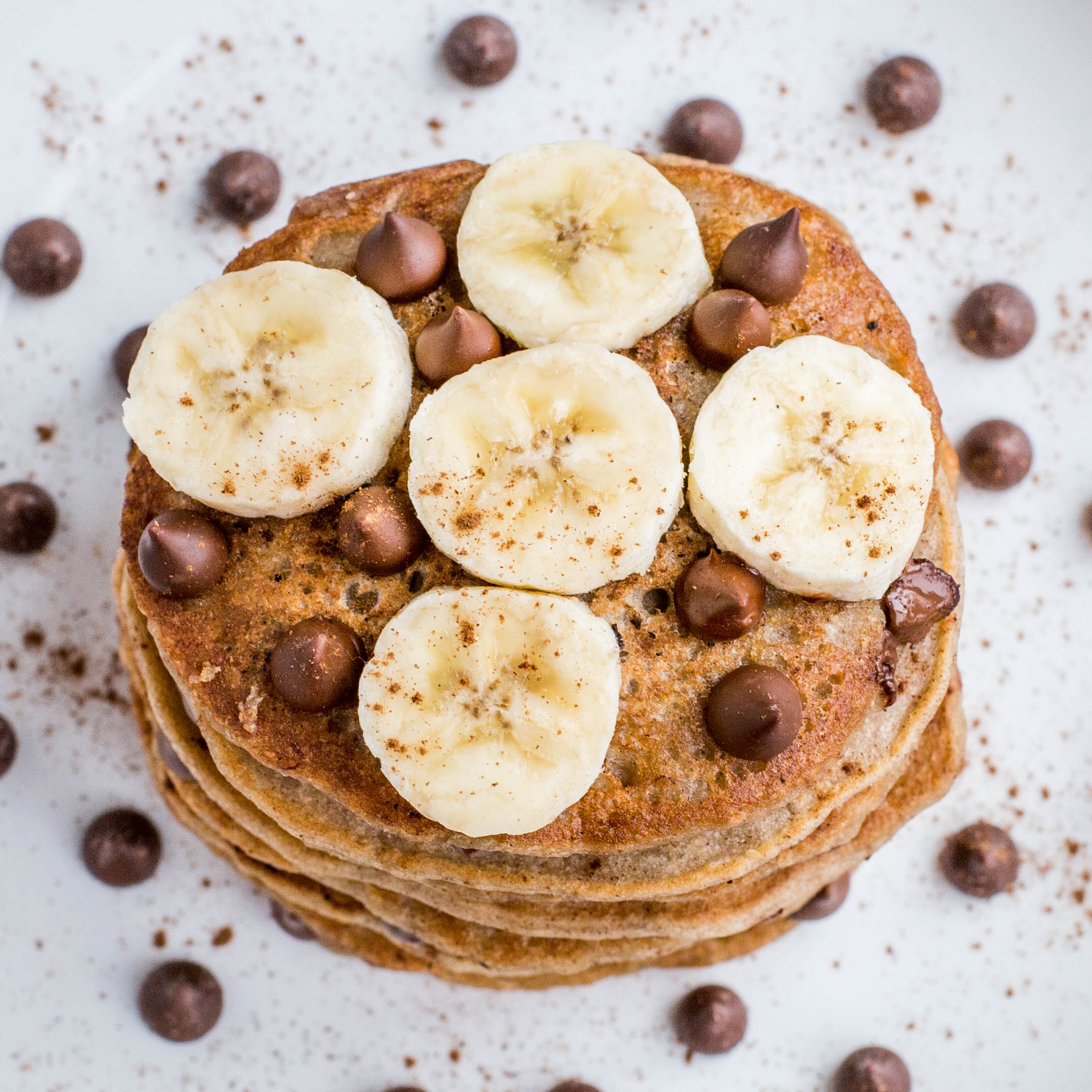 Lately, I have been getting a lot of questions from my family and friends about my opinion on protein powders and how to use them. Although we can easily meet our daily protein requirements from eating whole plant foods such as nuts, seeds, beans/legumes, whole grains, etc., consuming a high-quality protein powder can be an extra convenient way to boost our intake, especially for individuals who are highly active, sick or recovering from a health setback, or trying to reach a specific fitness goal.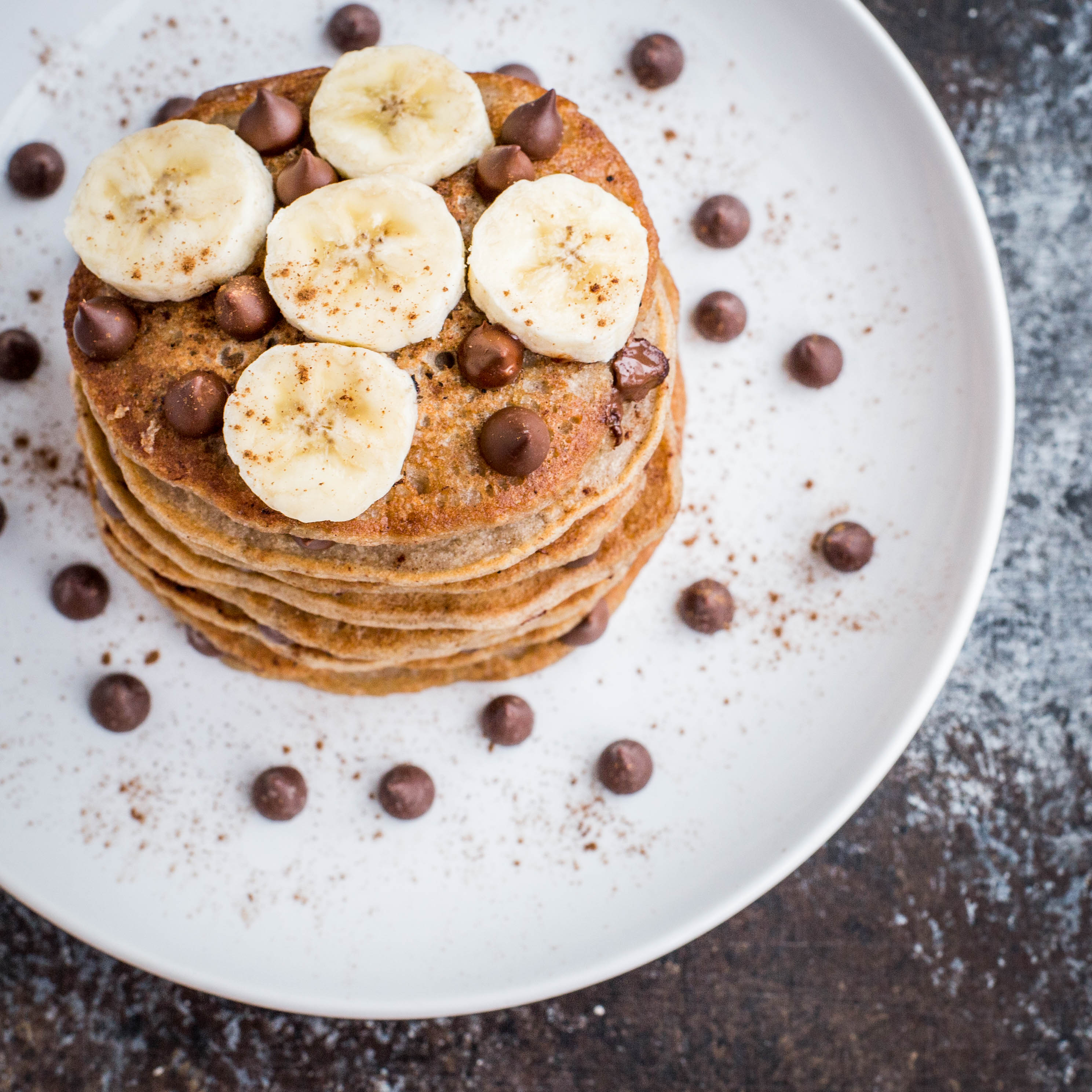 The protein that my family and I enjoy is the cacao or vanilla bean protein powder from Livwell Nutrition, which tastes delicious and is super smooth unlike so many other protein powders we have tried. I really love that this particular protein is so highly digestible as it is sourced from bioavailable ingredients such as sprouted brown rice, peas, and hemp, and is additionally a great source of iron, calcium, fiber, and amino acids. If you'd like to try this protein, you may use the code christinabedetta10 to get a 10% discount!
Although you can easily consume protein powder on its own mixed with water/plant milk or in simple smoothies, I like to get creative, and, of course, had to try it out in pancakes! The ultimate result of my recipe experiments was this deliciously fluffy, nutrient-rich pancake stack that can be made quickly, and enjoyed at any time of day! I hope you try these out and enjoy!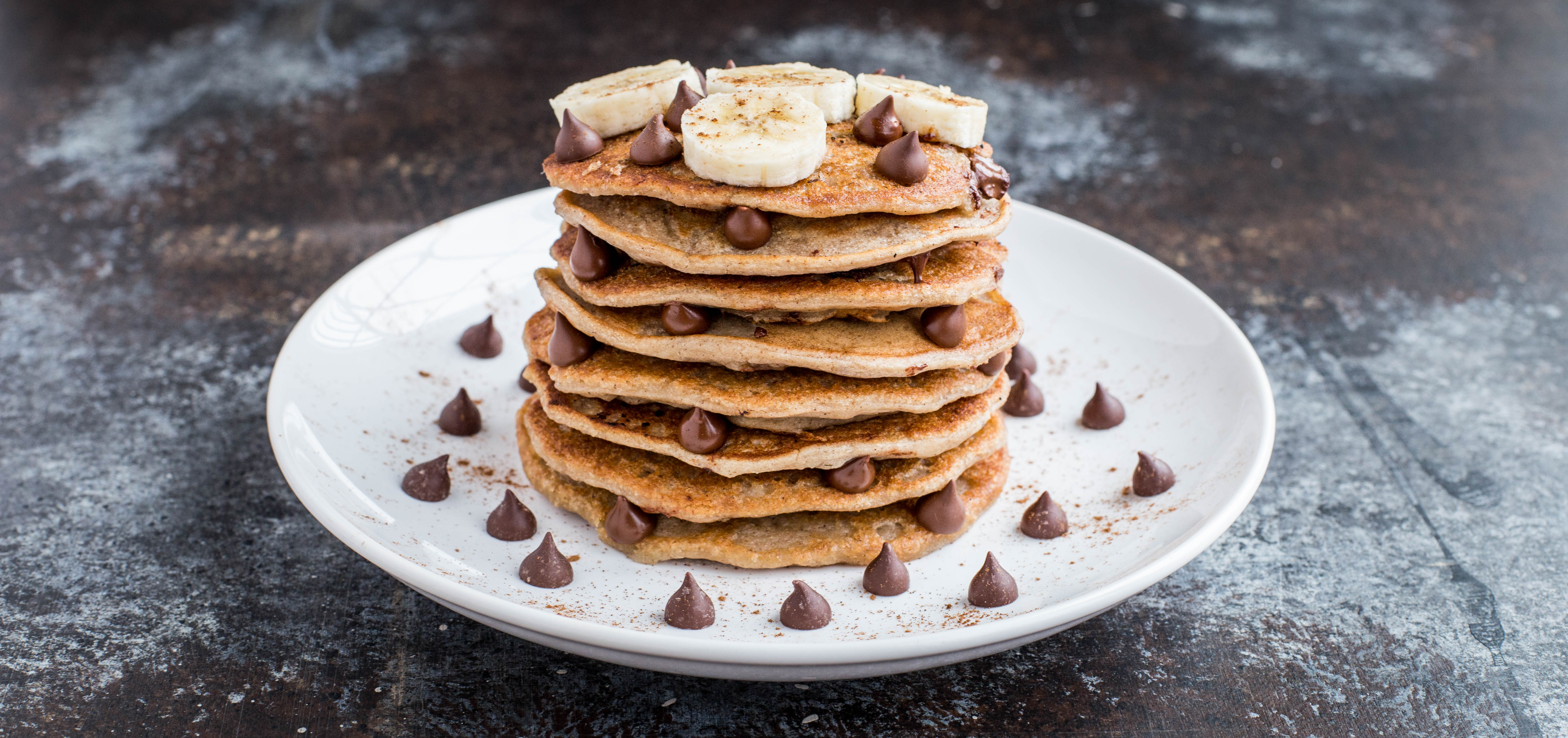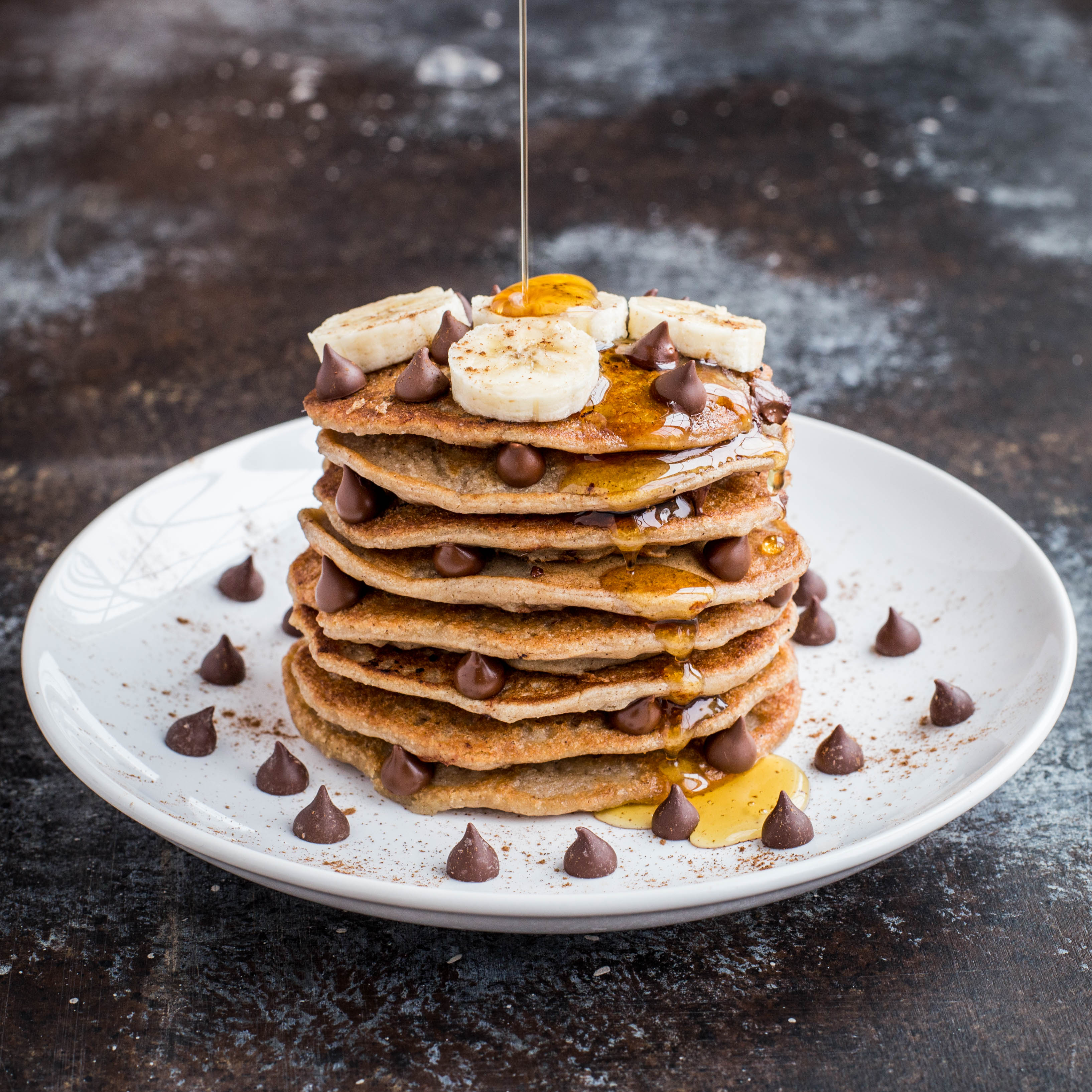 Banana Chocolate Chip Protein Pancakes
2016-11-18 21:05:02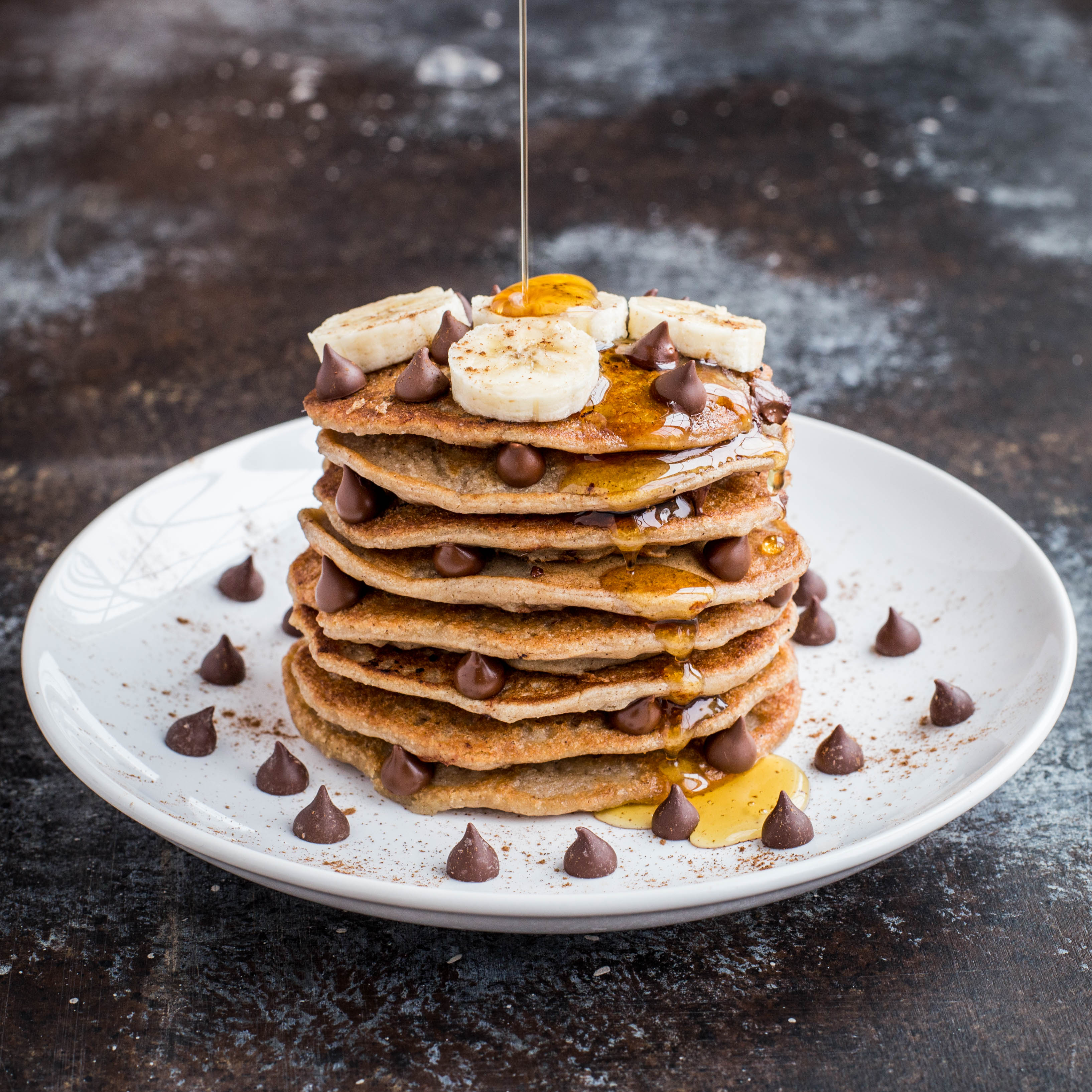 Serves 2
gf, v, nf, sf
Ingredients
1 cup flour*
1 scoop protein powder
1/2 tsp baking powder
1/2 tsp cinnamon
1/4 tsp sea salt
1 cup non-dairy milk or water
1 ripe banana, mashed
1 tbsp coconut oil, melted, plus more for cooking
1 tbsp maple syrup, plus more for serving
Semisweet or dark chocolate chips
Instructions
Mix all dry ingredients together in a medium-sized bowl. Add in the milk, mashed banana, coconut oil, and maple syrup, and mix until everything is evenly combined. Allow the batter to sit for a few minutes to thicken.
Heat a small amount of coconut oil in a skillet over medium heat. Pour the batter onto the skillet using a 1/4 cup measure. Sprinkle on the chocolate chips. Allow to cook for a few minutes, until bubbles form around the edges, then flip and cook for another minute or two until golden.
Serve with pure maple syrup and any other toppings you love. Enjoy!
Notes
*I like to use a combination of oat and all-purpose (or gluten-free all-purpose) flours.
Create. Nourish. Love. http://www.createnourishlove.com/